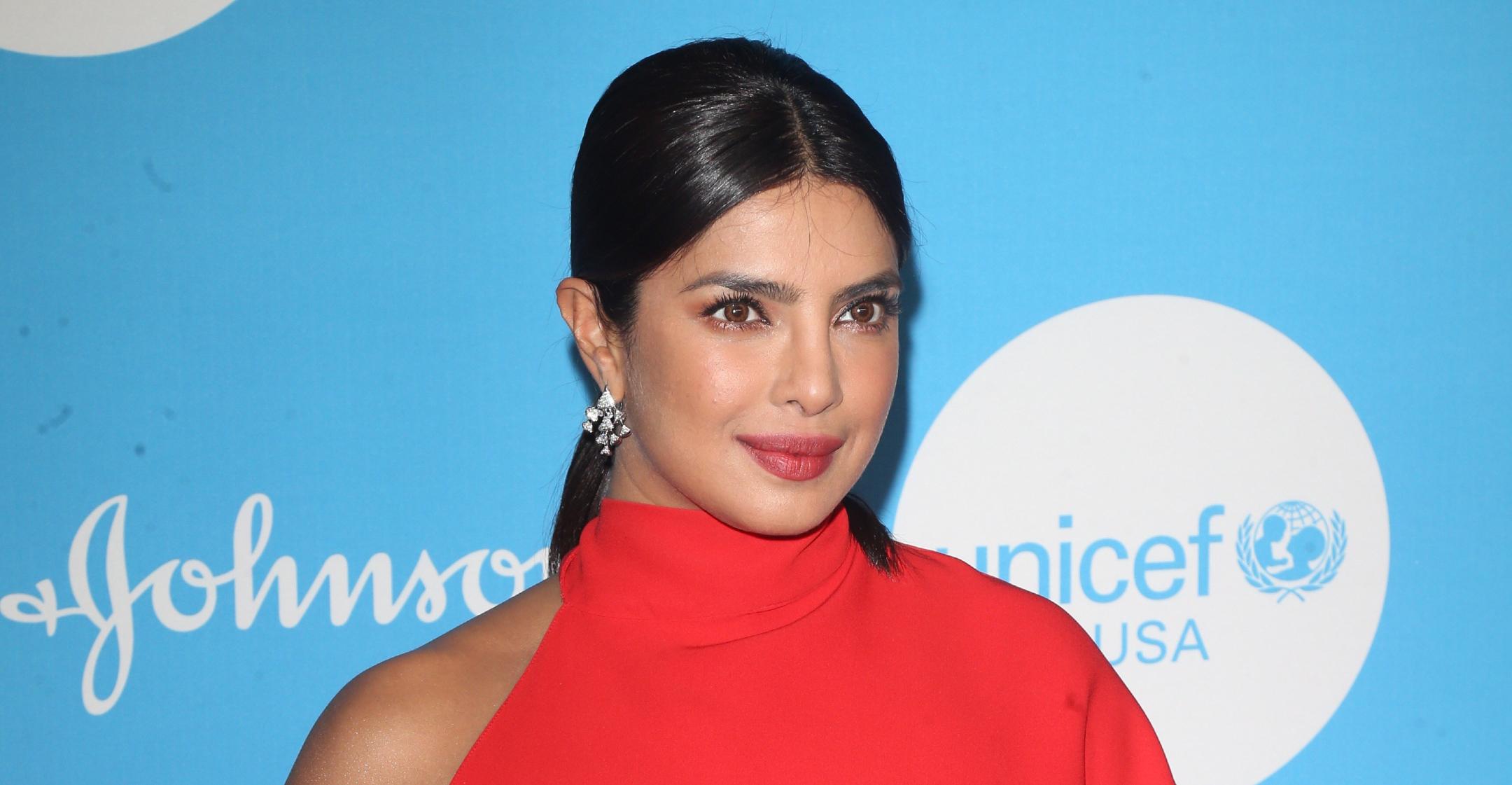 Change Maker! Priyanka Chopra Takes Pride In Knowing She Helped Bring 'Inclusivity & Diversity' To Hollywood
Actress Priyanka Chopra is one of the few women who were able to seamlessly transition from Bollywood to Hollywood — and she hopes her success is setting the stage for others to follow in her footsteps.
Article continues below advertisement
When the Quantico star first made her way onto to Los Angeles scene, she was determined to never be a stereotype, something she willed into existence.
"I do feel I've been able to do that because I demanded to play roles that were not specific boxes that I usually saw South Asian characters being put into," she told The Mirror. "I insisted on roles with something to say."
"I think I really knocked down the door and demanded for it to shift," she noted. "But I was working at a time when a lot of other people were calling for inclusivity and diversity, so being among a pack of loud voices really helped me."
Article continues below advertisement
Chopra added that her journey in American showbiz "wasn't the easiest" at first, as she had to play "more ethnically ambiguous parts," but after a few years, "people were like, 'OK, she's not that different.' Then I could demand roles where my ethnicity popped. That's what it took to get a seat at the table."
Article continues below advertisement
But the brunette babe insisted that being a celebrity isn't all it's cracked up to be.
"The one thing I'll say, it's a grind," she stated. "It looks glamorous and it sounds like it's just about red carpets and designer clothes, but it's a grind."
Article continues below advertisement
Her current role is the perfect example. Chopra revealed that she's spent the past several days in the water being constantly "hit by waves," but the movie will only showcase about two minutes of the footage.
Noted Chopra, "Being a part of this industry is about putting in the work."
Regardless of her global superstar status, the Baywatch alum doesn't have a big head thanks to her down-to-earth family.
"If I ever bring fame into the house, my mum will slap me on the back of the head and be like, 'That kind of thing is not allowed in my house!'" she revealed. "Work is my work and my home is my home. Everything inside my home is rather normal. Other things take priority. Like, 'Oh my gosh, the dog pooped on the carpet.' That's the reality!"