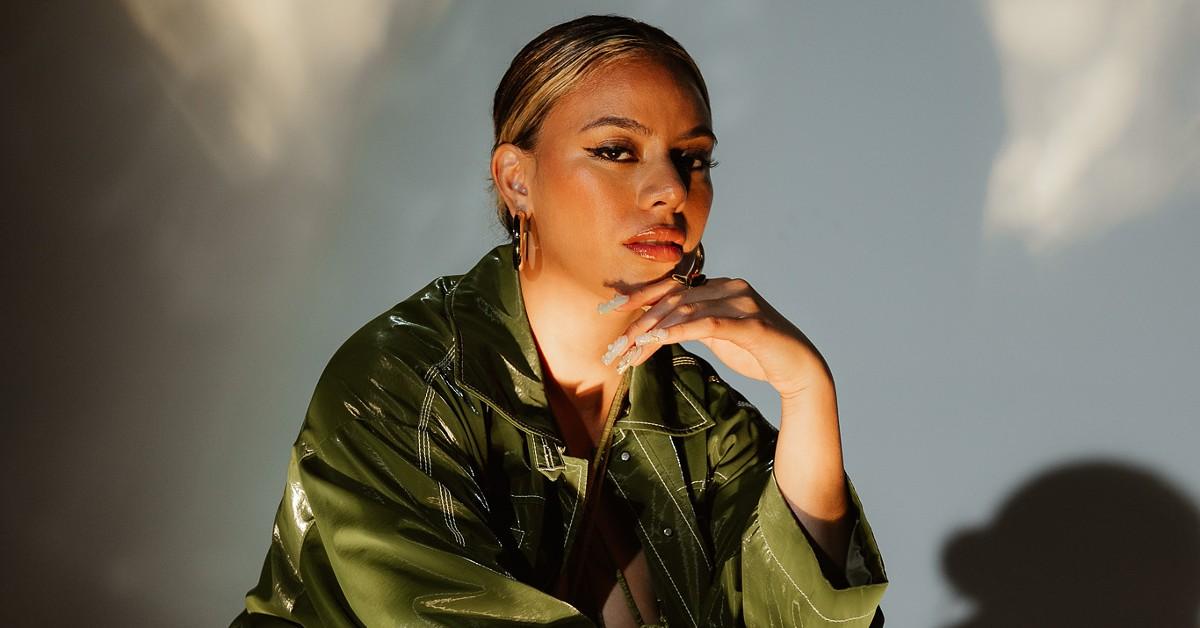 Exclusive: Polynesian Singer-Songwriter Dinah Jane's 'Comeback' Feels Like a 'Rebirth': 'I've Learned So Much'
After being part of the famous girl group Fifth Harmony for several years, Dinah Jane embarked on her own journey as a solo artist once the band took a hiatus in 2018.
Though she released catchy songs such as "Bottled Up" and "Retrograde," she felt like she wasn't truly herself. "I was moving so fast with the girls that a lot of things were catching up to me. I was like, 'You know what? I might as well just stop.' I had a label that I was with before and they were curating my album. I thought, 'What was the purpose of me releasing an album if that doesn't speak to me?' I was pulled in so many directions, and I'm so grateful because Fifth Harmony gave me that platform to try everything," the star, 26, exclusively tells Morning Honey.
Article continues below advertisement
"We did edgy music, we did R&B, we had pop, so that bled into my solo music to try and find what sound I wanted," she continues. "After recording 200 songs back in 2019 and 2020, I was like, 'I'm going to start nitpicking and pick what sounds cohesive.' I wanted a story within my music, but nothing spoke to me. I was like, 'This is not what I want. I'm doing a disservice to myself if I put out this album.' That's when I said, 'I'm done. I am not doing this anymore. I don't want to do this anymore.'"
No one — not even Dinah's parents — could understand why she would scrap the tunes, but the California native knew she needed to take a pause before potentially returning to music again.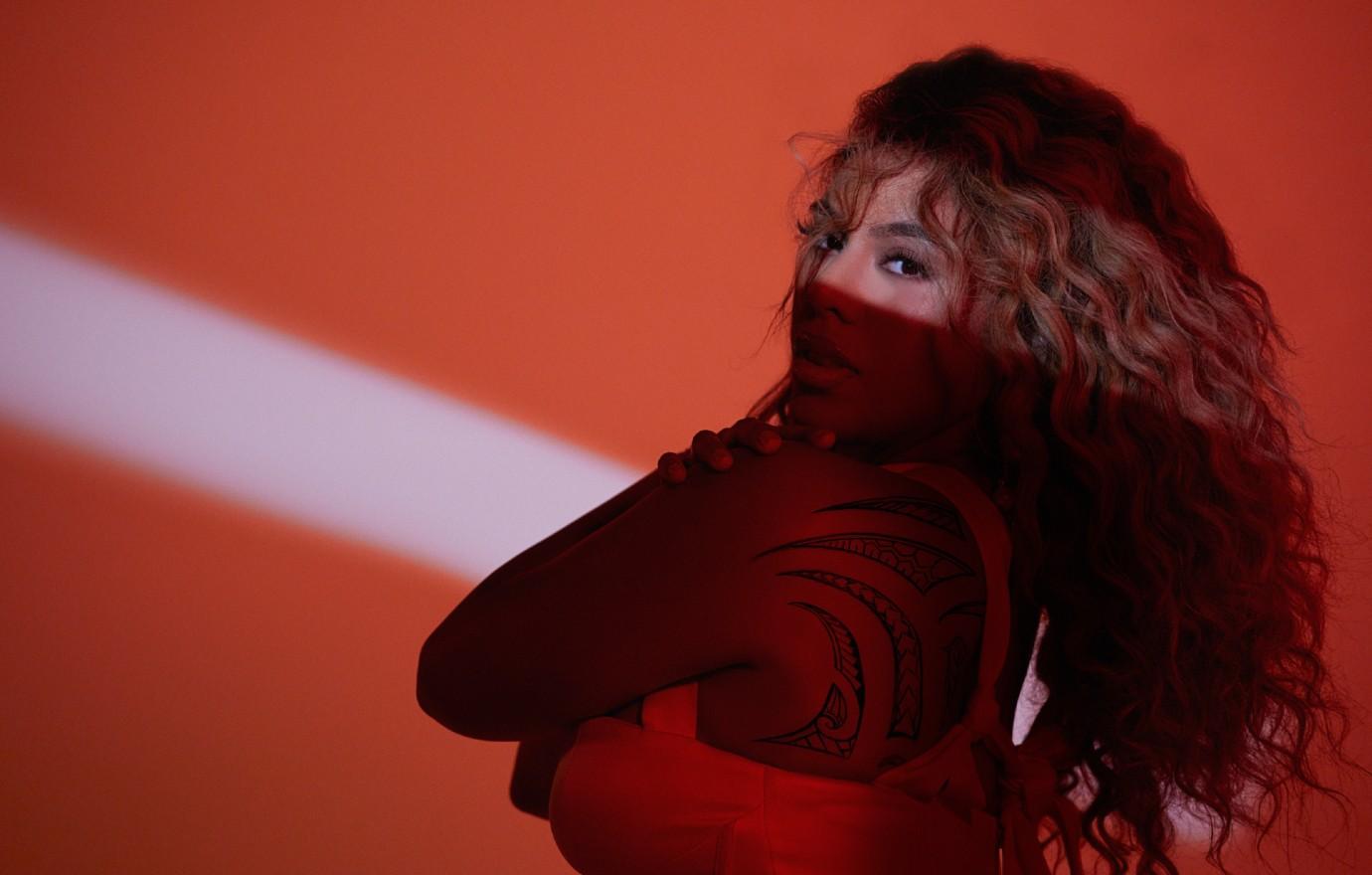 Article continues below advertisement
"I wanted to fall and break and be human. I wanted to feel something and figure myself out in my 20s. Thank goodness I went through that whole thing and got it out of my system. It's never too late for a woman to find herself. There's this pressure in this industry to be a woman and there's a time limit, but I totally disagree!" she says.
After a three-year break, Dinah returned to the scene as a Polynesian pop star, and she recently released two fun, island-style singles ("Ya Ya" and "Tell Me" ft. Tone Smith), which dropped on August 22.
Article continues below advertisement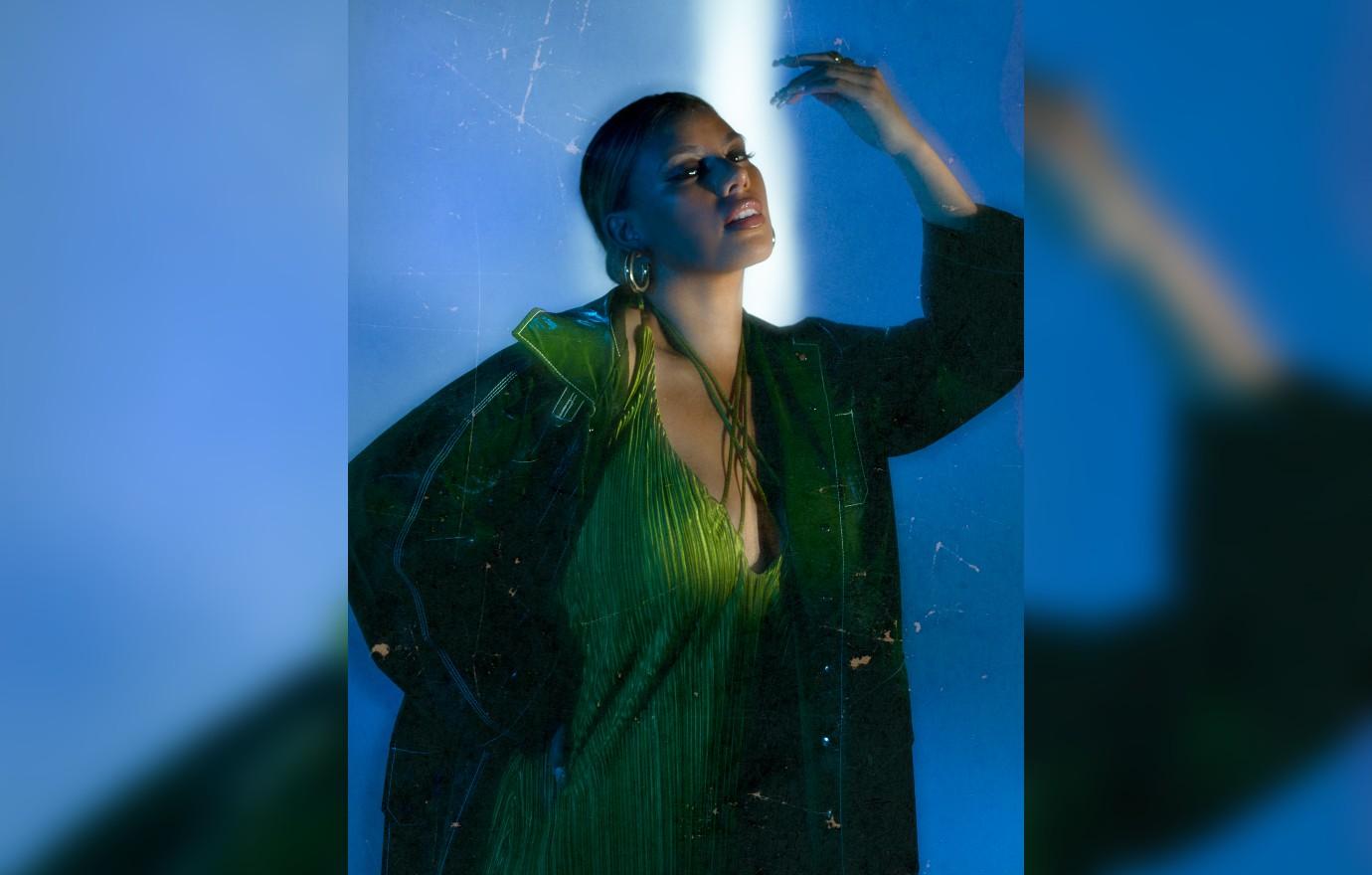 "I dropped my song 'Ya Ya' and then I released this song called 'Falling in Love' with JKING. I am doing pretty good for a comeback," she quips. "I've had a great, awesome team that I've curated to help me finally release music and feel confident about what I'm putting out in the world. It's been quite a journey. 'Ya Ya' is my baby, and it's something I didn't know I needed. I needed her to give me that boost. I am definitely not the same person I used to be. After completely stepping away from the industry, I became insecure about myself, so 'Ya Ya' helped me find that confidence again, and I was able to tap into that island girl aesthetic — it's who I've always been and who I am inside."
"Then with 'Falling in Love,' we shot the music video three weeks ago in Australia, and I love their culture out there," she adds. "To merge our worlds together — he is a Samoan and Polynesian artist from Australia, and then I'm a Polynesian artist from the U.S. It was beautiful to blend both of our audiences together. It's a song we all need. The EP is still in the works, but I want to release this little bundle of mine. The point of this era is about storytelling."
Article continues below advertisement
Prior to releasing the bops, Dinah had "an identity crisis" as she didn't want to embrace being Polynesian at first. "When Moana came out, a wave of our people came out feeling so proud and seen. I am one of the first Polynesians in the mainstream world, and I can't take that lightly anymore. I figured out how to remember the bigger picture: my purpose, my value to my name and that I am representing a whole generation that want to be seen and heard within our music," she explains.
Article continues below advertisement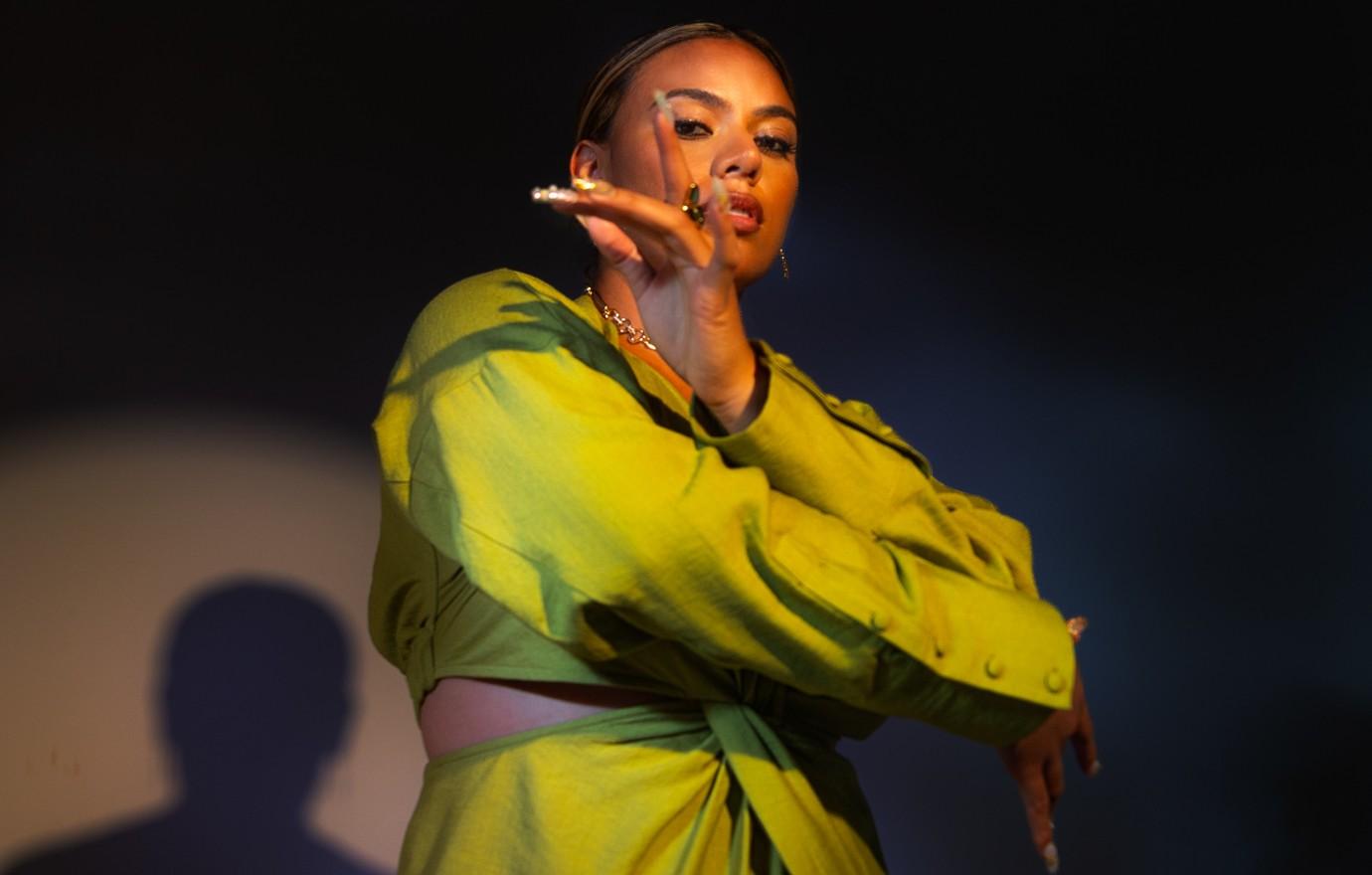 "I'm excited for this journey to unfold. I'm dipping my toes in the water, but I haven't really dove in just yet. People haven't really heard something like this, so I am stoked! It's about time! It feels like my comeback, but also my rebirth. I've learned so much from the industry, and I was pulled in so many directions, and if I kept going, I would've been so robotic. I wouldn't have the passion that I have now. I was losing a piece of myself, and I'm just glad this rebirth is happening," she shares.
Article continues below advertisement
The X Factor alum's first solo album will debut later his year, and she admits she's "really proud of my strength and honesty" when returning to the studio. "That's all I wanted. That's why I completely stopped because I wanted to find myself. I wanted to find who I am and who I was meant to be. I'm proud of getting myself back up and having the strength to come back to the industry," she states. "I also didn't feel Polynesian enough, I wasn't pop enough, even though I came from the biggest girl group. I was always running, but now I have the courage to speak up for myself and tell anyone I belong in any room I step into."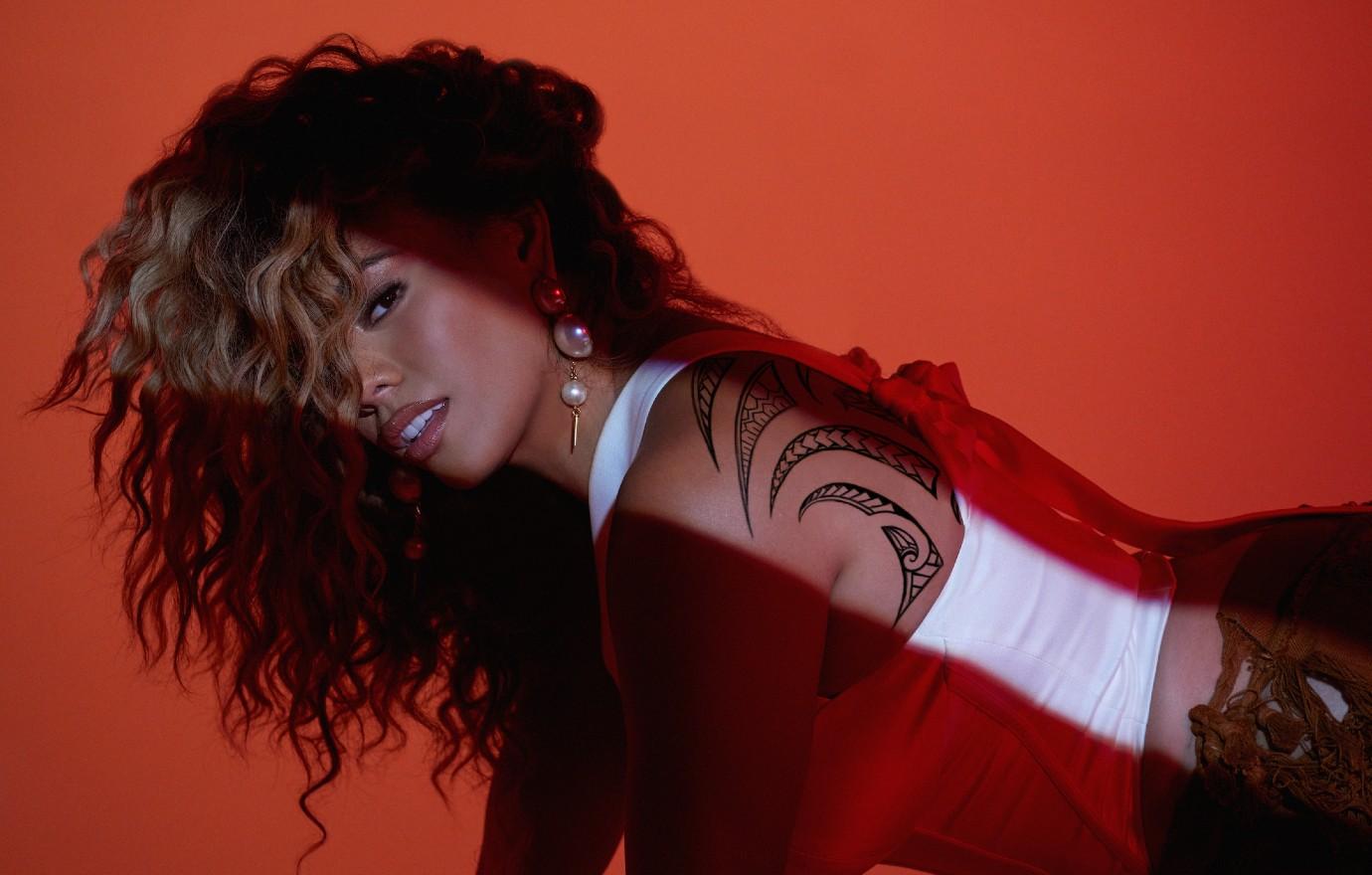 Ultimately, Dinah is looking forward to what the future holds. "I'm really excited to thrive in this music genre. Whether it's the way I am using my voice or my storytelling, I want them to feel seen and know I'm human, too. I am also creating this label for the next generation of Polynesian artists so they can have a platform to look forward to and thrive in. I want them to dream big and not feel alone," she says. "I don't want to be the only mainstream Polynesian artist in this industry running things by myself. I want to create a space where it's safe for all of us to thrive."