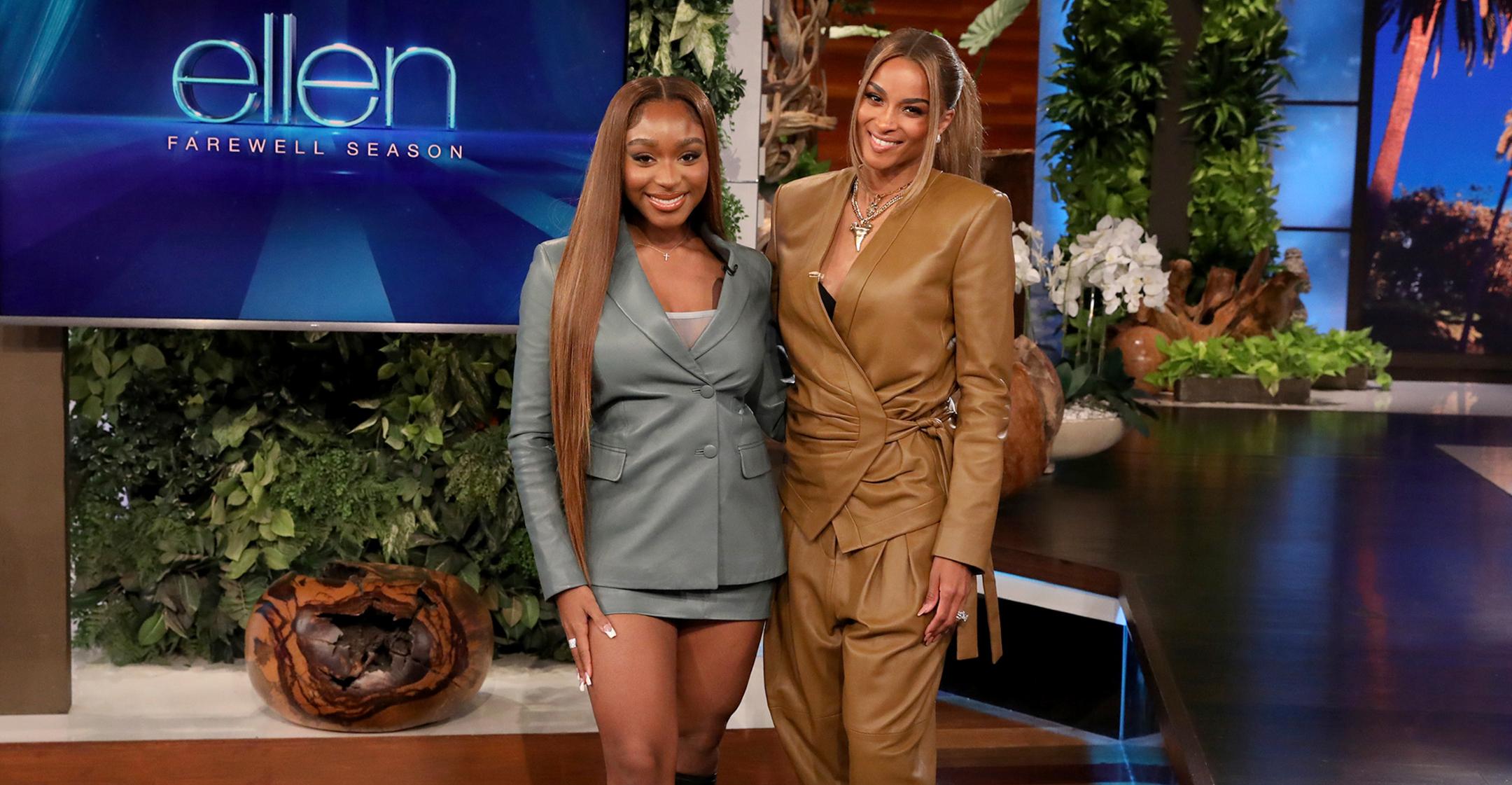 Normani Names Ciara As Her Role Model, Insists The 'Goodies' Singer 'Helped Shape The Artist & Woman' She Is Today
Normani's appearance on the December 30 episode of The Ellen DeGeneres Show was extra special, as her idol Ciara was filling in as the guest host!
During their chat, the latter noted that the last time they saw each other was at the VMAs, where the mom-of-three introduced the Fifth Harmony alum before her "amazing performance."
Article continues below advertisement
The moment is something Normani will never forget, telling Ciara, "you're somebody I've looked up to for forever."
"I've always felt like representation was so key, and being a little girl in my grandmother's living room learning the '1, 2 Step' and 'Goodies' [dance moves]..." she shared. "Literally, the earliest memories that I have, you were a part of that."
The X Factor star insisted that it was the superstar who "helped shape the artist and the woman that I felt like I could be. You really opened my mind to those possibilities. Black girl magic."
Ciara was touched by her words, replying, "Don't make me cry! That is so awesome. That means a lot."
Article continues below advertisement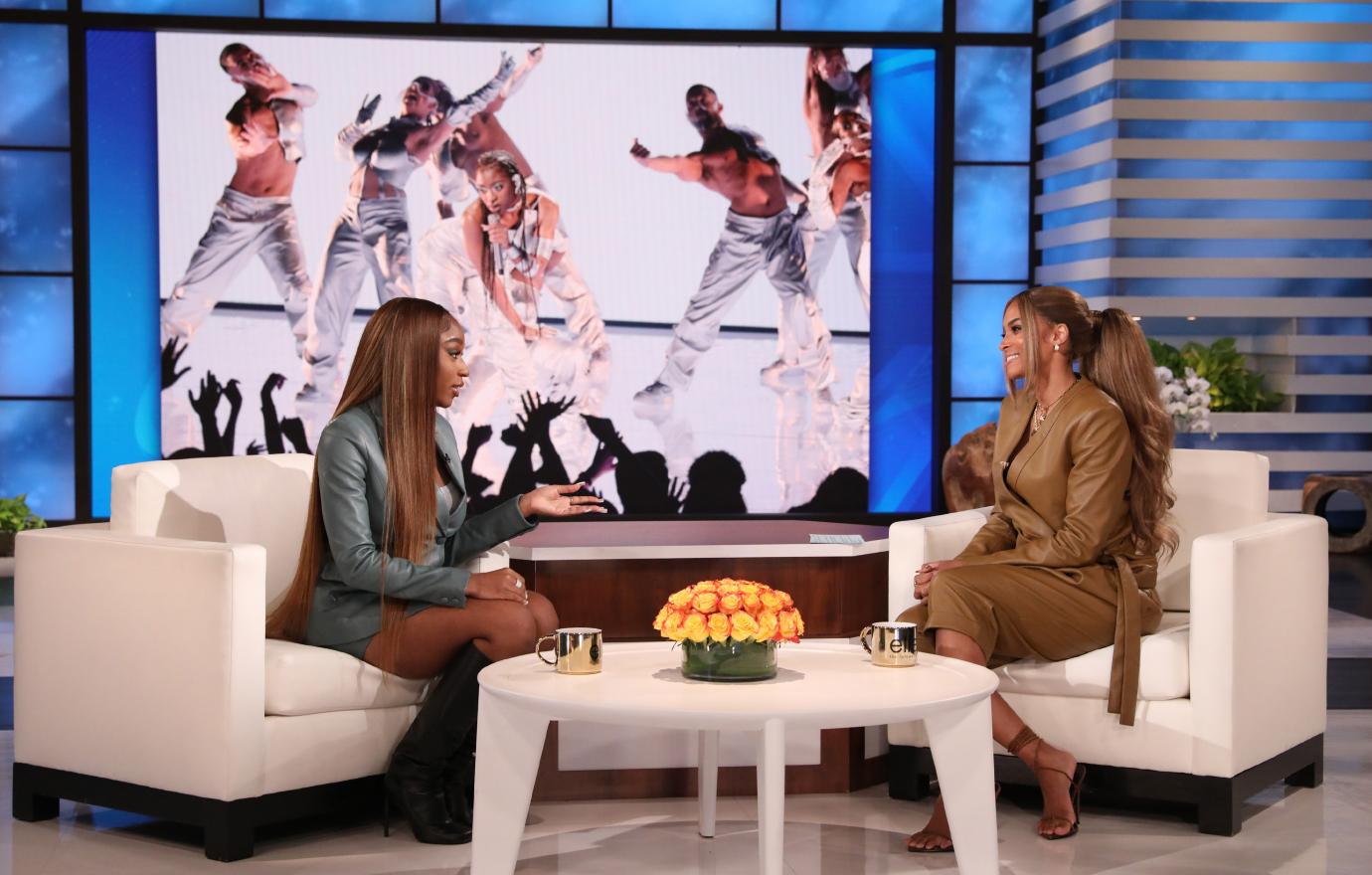 The duo also discussed Normani's recent accomplishment, as her song "Wild Side" is now "a #1 urban record."
"That's a really big milestone for me," she noted. "Because I've never had a record impact Urban, so on that format in particular for it to go number one and for it to be so well received...."
Article continues below advertisement
When it comes to new music, the star promised that her album "is almost done. Closest that I've been [to finished]."
She acknowledged that she's been working on the tunes for a while, but "people really underestimate how hard it is and how much effort we put into one project, one body of work."
Article continues below advertisement
The former Dancing With the Stars contestant explained that after her girl group Fifth Harmony disbanded, "there was a lot that I had to figure out by myself. And fears that I had to deal with head-on."
Since she was surrounded by a few other women, she felt she was able to "hide" in the background, but she no longer has that option now that she's a solo artist.
"God had other plans for me. And by his faithfulness and his grace, he's really, really kept me ... because what we do is not easy," she stated. "But I believe in what I'm doing now."