Exclusive: Owner of Studio Pilates Marisa Fuller 'Never Thought' She Would Own 3 Studios in 3 Years: 'Beyond Excited'
Marisa Fuller, owner of Studio Pilates, didn't realize the Pilates craze would make its way from Australia to the U.S. over the years.
Jade Winter, and his wife and physiotherapist, Tanya Winter started Studio Pilates International in Australia, and from there, Fuller brought the studio to Brooklyn, which is the founding location for Studio Pilates in the U.S. Later on, it expanded, with two now in Brooklyn and one in North Carolina.
Article continues below advertisement
"We will have at least four more open in the U.S. soon, with a total of 85 open around the globe between Australia, New Zealand, China and the U.K.," the fitness guru exclusively tells Morning Honey. "Studio Pilates International offers premium reformer Pilates classes that work your full body in just 40 minutes. Our innovative audio-visual technology (SPTV) allows careful attention to individual clients giving them the feeling of a 1:1 Pilates workout in a fun group setting."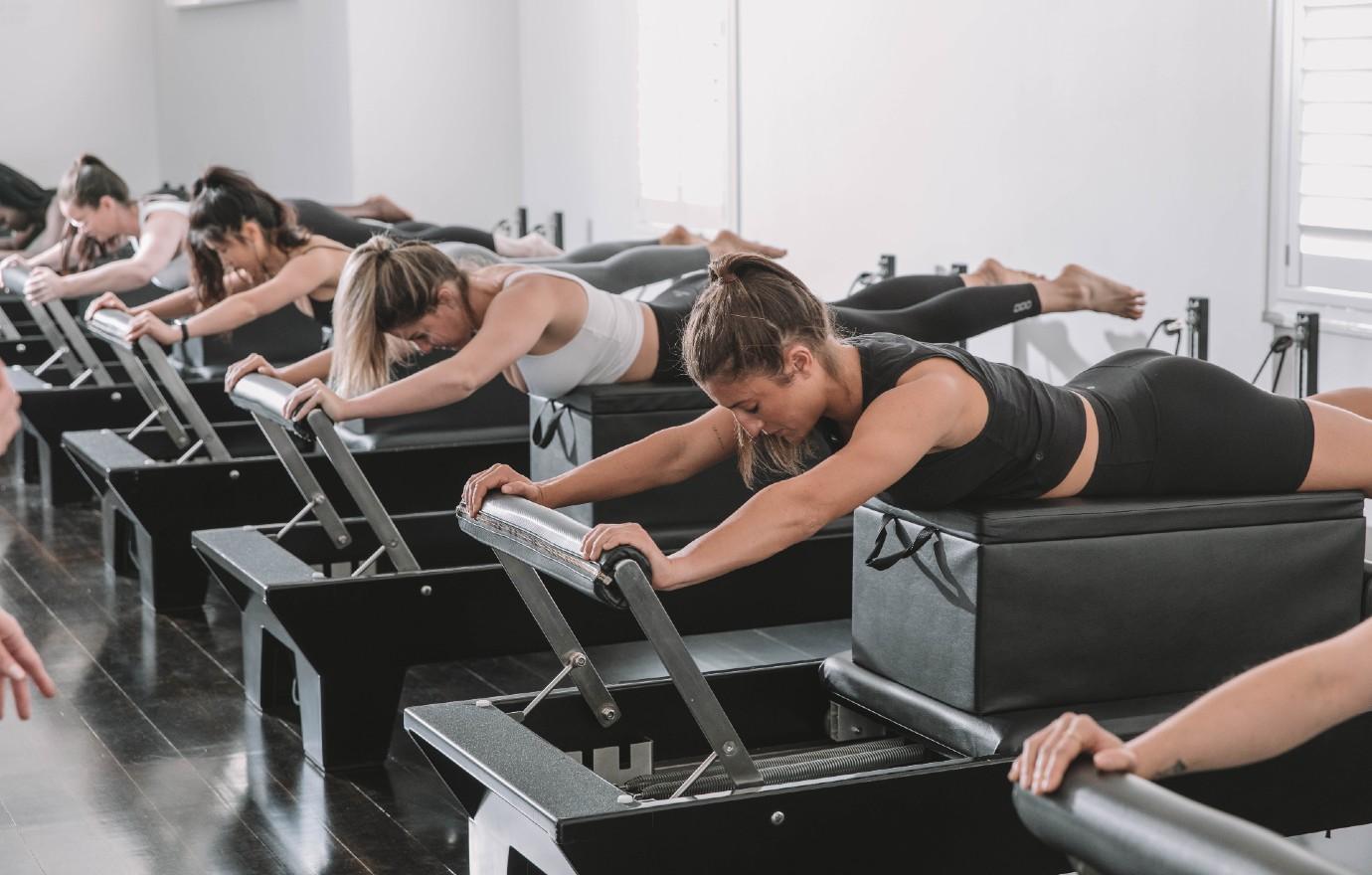 Article continues below advertisement
She adds, "The company's mission is to change the way the world works out. Safety is a critical manner that is untold in the fitness industry and Jade and Tanya find a perfect combination of high intensity and safety with their classes. It was their passion for community and to bring the best reformer Pilates workout to everyone, that really drove me to want to help bring it from Australia to America."
The instructors can really spend one-on-one time with the clients in every room — and not everyone needs to be a fitness junkie, as every exercise is designed to be able to progress or regress.
Article continues below advertisement
"Clients enjoy the feeling of personal training — but in a fun group setting! Luxurious boutique studios provide the ideal escape from everyday life with an absolutely beautiful environment clients love," she notes of what to expect.
Fuller started her career in advertising sales, and after work, she would find herself consistently working out.
"This was a time before the boutique fitness industry was what it was today. A friend of mine mentioned to me that I should go try this Pilates studio in Midtown, Manhattan. I walked into the space, and like most people when they have never seen a reformer, I was like, 'WHAT IS THAT?!' By the end of the workout I was hooked," she shares.
"The seed was planted. I just didn't know at that time that one day I would own three Pilates studios. It wasn't until a handful of years later when the boutique fitness industry started to grow, I kept thinking about how much I loved reformer Pilates and that I would love to to combine community and Pilates together, but wasn't sure what that meant, until in 2018 when I typed in 'own a Pilates franchise' into Google," she recalls.
Article continues below advertisement
As they say, the rest is history — and now, she can't believe she gets to help people achieve their workout goals every day. "They are stronger, they do not have to go to PT anymore, their backs or shoulders no longer hurt, or, as their core got stronger, how they felt stronger overall. It is the mental part as well. This is a place as much for mental health as it is physical health and those stories are just as inspiring," she gushes.
Though there's some challenges along the way — "trying to please all the people all the time is never easy," she says — she wouldn't trade the job for the world.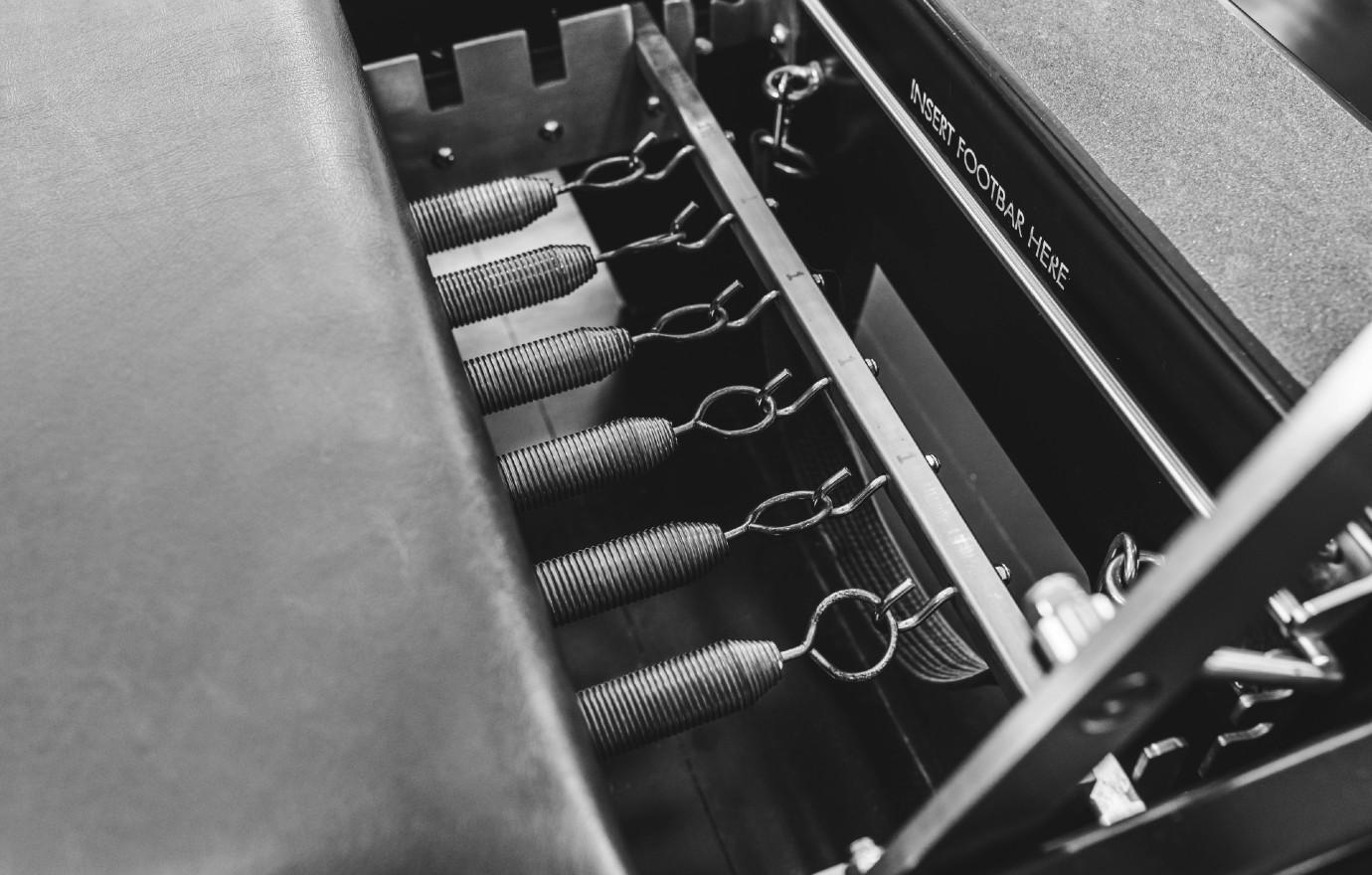 Article continues below advertisement
"Originally my goal was to open my own Pilates studio and now I am on my third. Never in my wildest dreams did I think I would own three studios in three years! Now my dream is to be a critical part of the overall expansion of this great company across the U.S. so that everyone can have the great experience that I have had," she shares.
Fuller even hopes to continue expanding across the U.S. "There are a whole host of cities and towns that would be great additions to the Studio Pilates family. Whether that is in some of my favorite places like Chicago, Colorado or L.A. or large active healthy markets like Miami, Phoenix or Seattle," she notes.
"I do not think of myself as an entrepreneur. I just had passion and desire to create a special Pilates studio where everyone felt like they belonged. I wanted a studio to be more than just a workout. A place where clients can escape whatever they need to escape from, meet new friends, feel stronger while having fun. If that means making my dreams come true and being called an entrepreneur, then the biggest thing I have learned with being a female entrepreneur is that you should go after whatever that burning desire is that you feel about something. The unknown is hard and scary; however, the smiles from your clients' faces make all the obstacles that you might face along the way all worth it," she states.
For now, she's "beyond excited" about opening another studio in Brooklyn.
Article continues below advertisement
"The South Slope community has been nothing but amazing and supportive from day one of opening our doors in January 2021. The studio has grown so much in just 2 years and our clients cannot wait to have their friends visit the new studio as it is more centrally located in Brooklyn. The next location should be an excellent complement to this first one," she says.
"With over 700+ visits a week in my South Slope studio, we have become a huge part of our clients' lives. It is truly amazing, and I cannot wait for more clients to experience Studio Pilates," she adds.