Exclusive: Olympian Katie Ledecky Hopes She Can 'Inspire Young Kids To Work Really Hard & Set Some Big Goals For Themselves'
It's easy to see that Katie Ledecky is passionate about swimming, as the proof is in the pudding. The athlete is a three-time Olympian and seven-time gold medalist, and she wants others — especially rising stars — to chase their dreams as well.
Article continues below advertisement
"I hope I can inspire young kids to work really hard and to set some big goals for themselves. I did not imagine I would be a three-time Olympian, let alone a one-time Olympian when I first started swimming. So, I hope that young kids do have that dream and believe that they can achieve some great things in whatever they are passionate about – whether that is swimming, a subject in school or some other activity," the 24-year-old exclusively tells Morning Honey while promoting her partnership with got milk?, in which she discusses how chocolate milk fuels her after a workout or race and helps rebuild and repair her muscles so she's ready for the next swims.
She continues, "I think if you find something you are really passionate about, you should go all in on it and really try to be the very best you can be. I have been lucky to have really great support around me and people cheering me on, and I think if you can combine some really good goals with some great people around you and people that can keep you on track, I think the sky is really the limit, and I hope that is the message I can get across to a lot of young kids."
Article continues below advertisement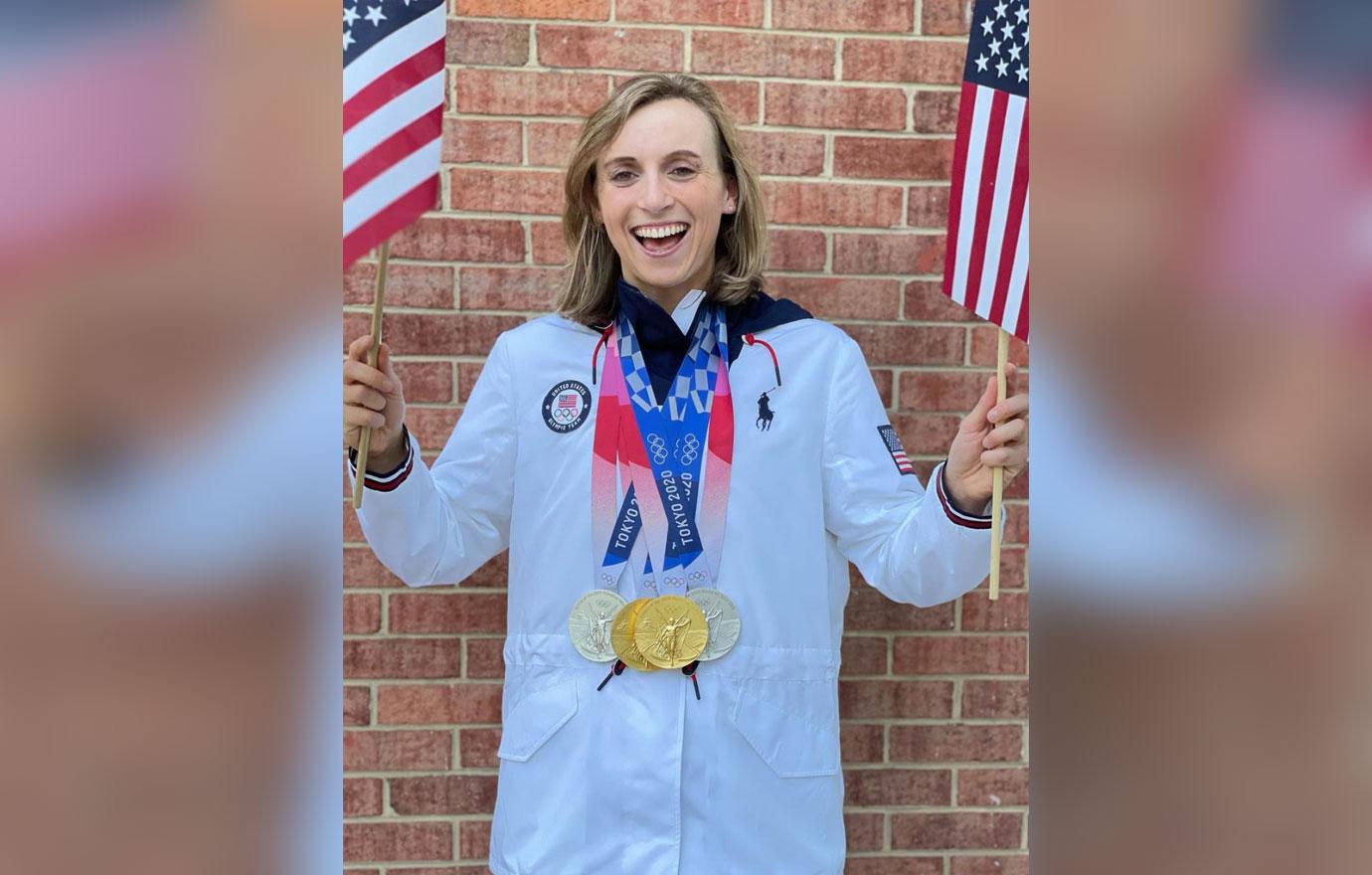 For years, the Washington D.C. native has been stealing the show and is setting a great example for others, which she admits is "such an honor."
Article continues below advertisement
"I try to be the best role model that I can be, and I love visiting with young kids and going to schools and talking about my experiences, talking about goal setting, talking about the hard work that it takes to achieve great things," she says. "Even if just a little bit rubs off on them in some way, I think that is a win and is almost more satisfying and even a better feeling than winning a gold medal. I think when you can have those opportunities to give back and see something, light up a little kid to do something special, it's really meaningful, and I hope that as they get older, they will be able to return that to the next generation as well."
Though Ledecky just returned home from Tokyo — she says the best part was "just being there" after a year-long delay — not too long ago, she is gearing up to start training for the 2024 Olympics, which will take place in Paris.
Article continues below advertisement
"I am actually moving to Florida to be closer to home and training with a really great training group of mid-distance and distance swimmers, so I am really excited about it," she gushes. "It starts now, and I have my sights set on 2024. And of course, there will be Olympic trials right before that, so I will not have qualified or anything, but I definitely want to be in Paris."
She adds, "I have won some medals, and I have broken some world records, but there is just the desire to constantly improve, and I love the training. I love the challenge of training each day and trying to find those small ways to improve and it gets harder and harder over the years, but that is what makes it so fun for me."
Article continues below advertisement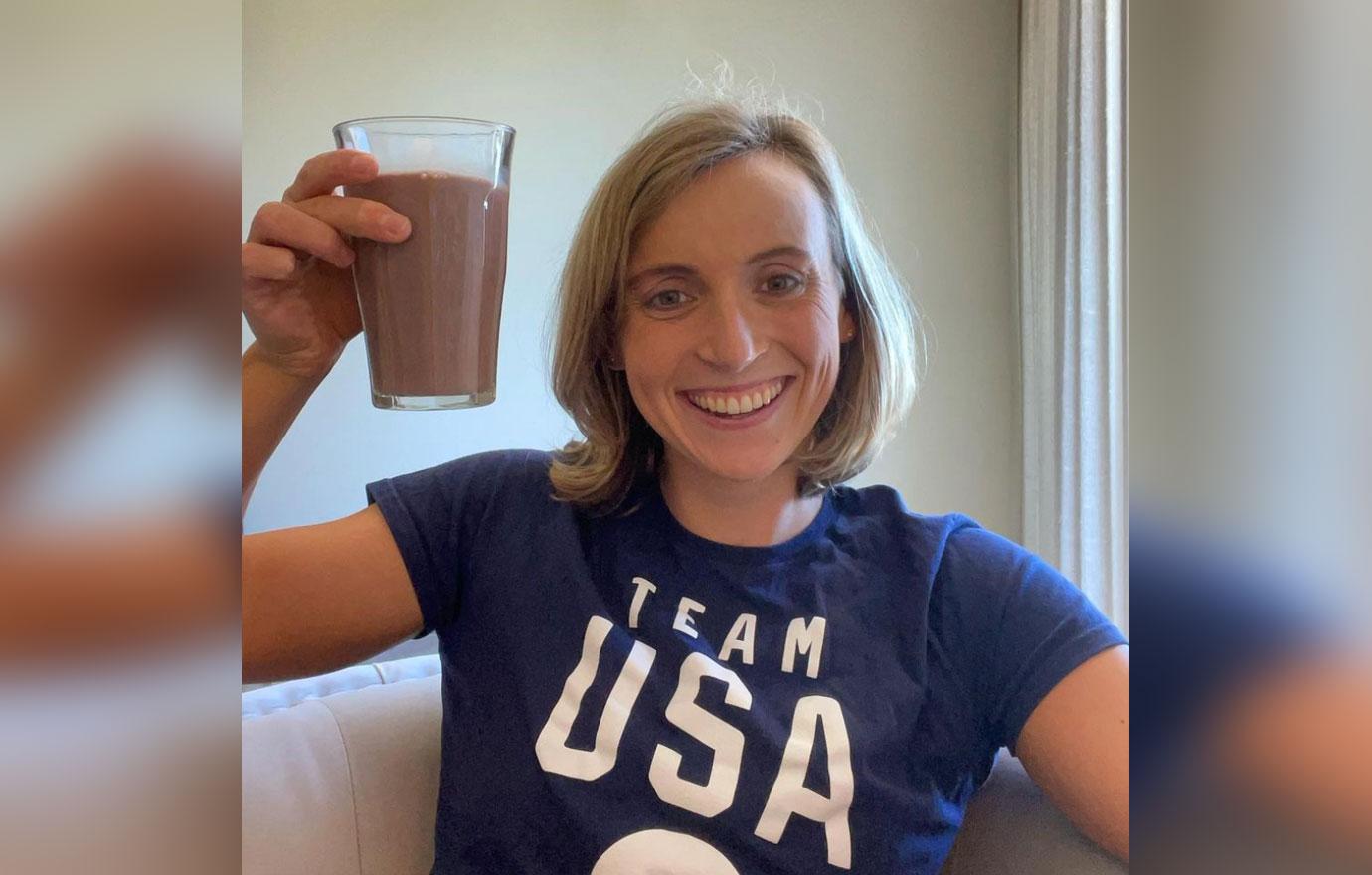 Since Ledecky is constantly in the pool, she always reaches for her chocolate milk since it's always been her "go-to recovery drink since I was about 13 years old," she says.
"Within 30 minutes of a practice or a race, I try to get that chocolate milk in," she explains. "I have really recognized the importance of recovery and everything you do outside of the pool impacts your performance in the pool, so that is recovery, that is nutrition, what you're eating, what you're drinking, how you're sleeping, just all of those little things that add up and can make a difference in races and be the difference maker between first or second or third. Swimming has very little room for error, and there are sometimes really close races, so you want to have that confidence that you're doing everything that you can to be your best, and for me, chocolate milk is a part of that recovery routine."