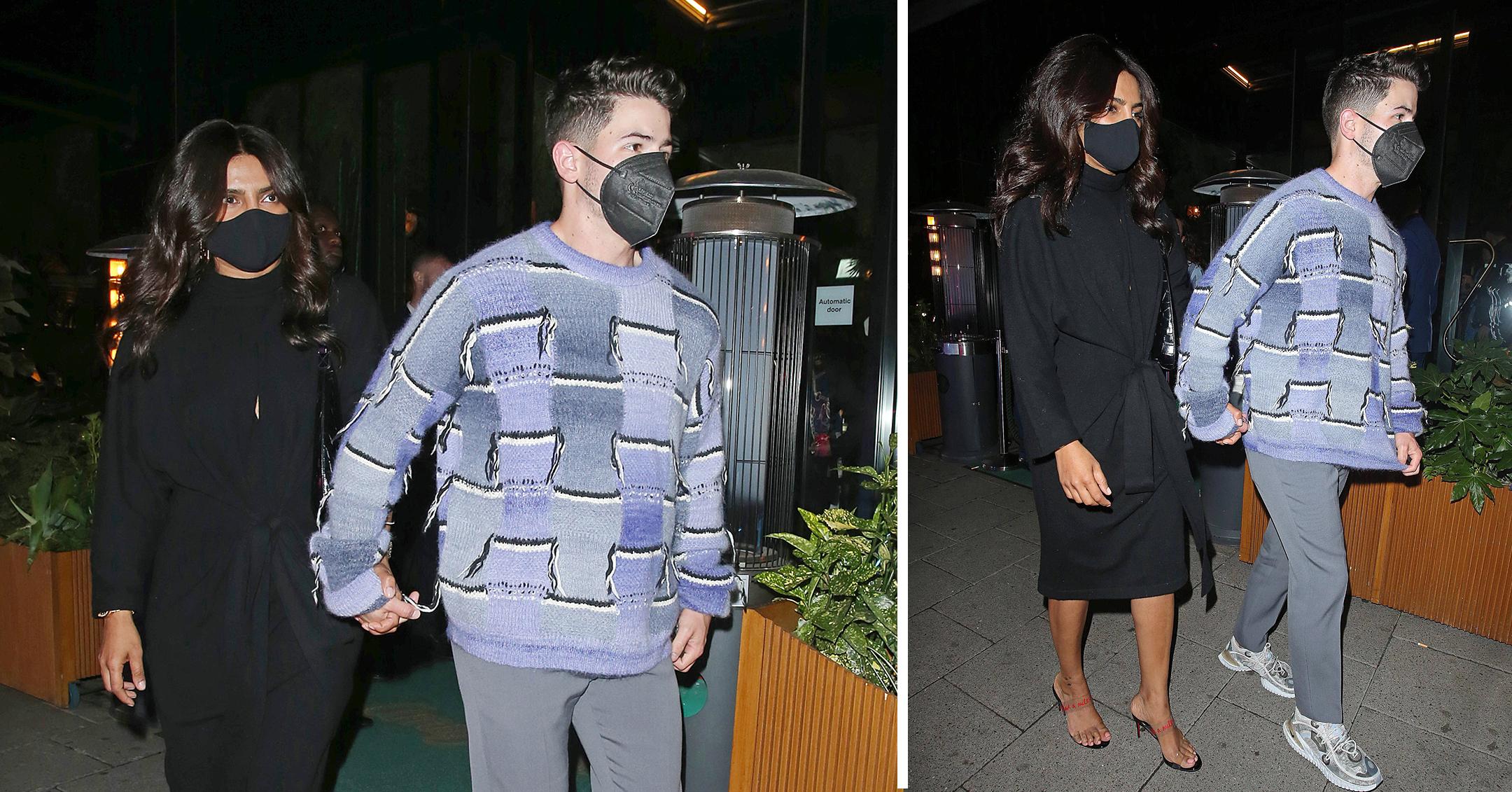 Lovebugs Nick Jonas & Priyanka Chopra Have A Date Night In London — See Photos!
Reunited and it feels so good!
Article continues below advertisement
After being forced to spend months apart in different countries due to their work schedules, Nick Jonas and wife Priyanka Chopra were back in each other's arms on August 3, and two days later, they hit the town for a night out.
Scroll down to see photos from their outing.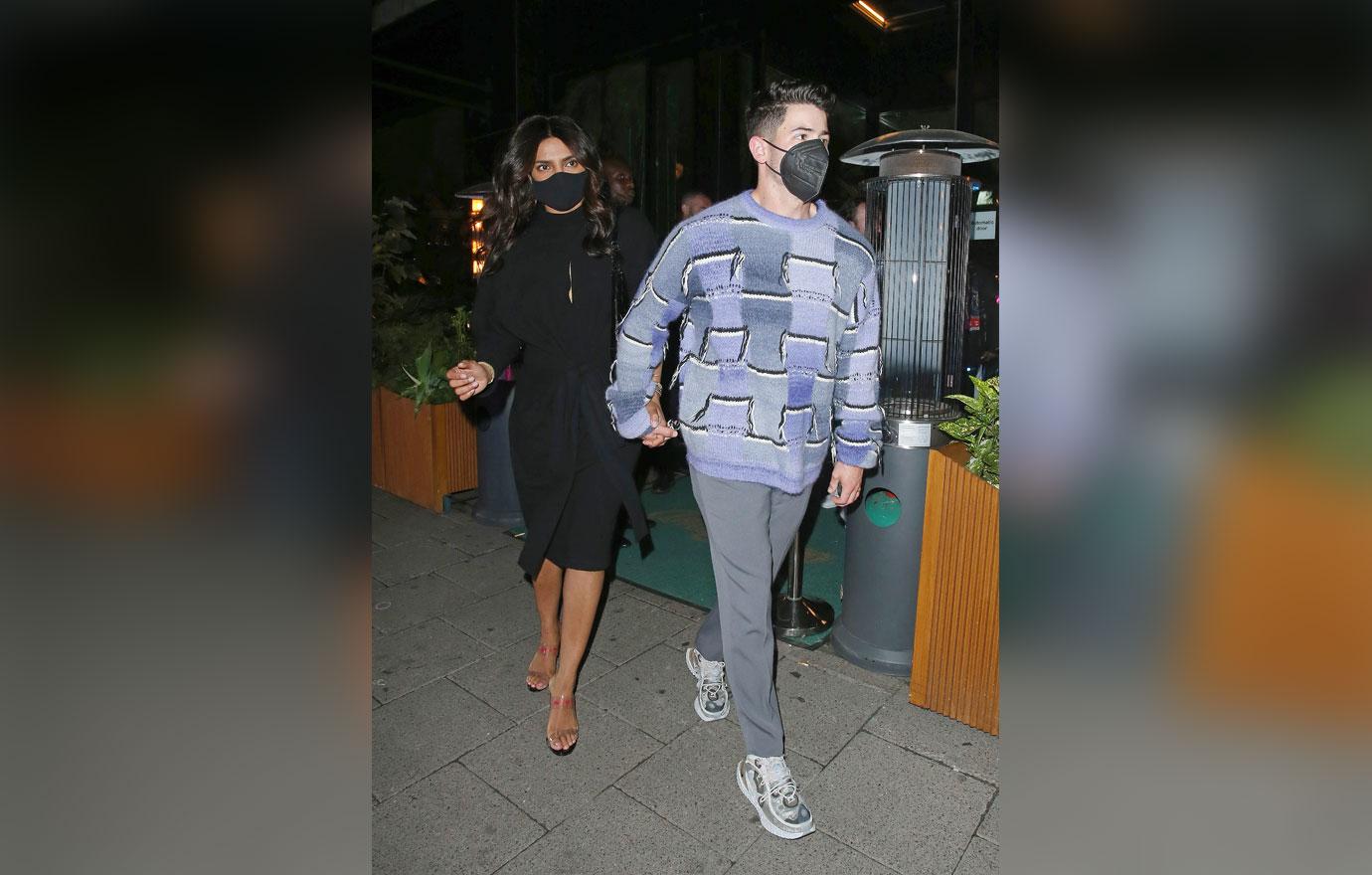 The duo, who both put on black face masks, held hands as they enjoyed a dinner at Amazonico restaurant.
The Quantico star donned a black dress that featured a belt around the waist in addition to a pair of Christian Louboutin lucite heels. The "Leave Before You Love Me" singer opted for a casual more look in a cozy purple seater, gray slacks and sneakers.
Article continues below advertisement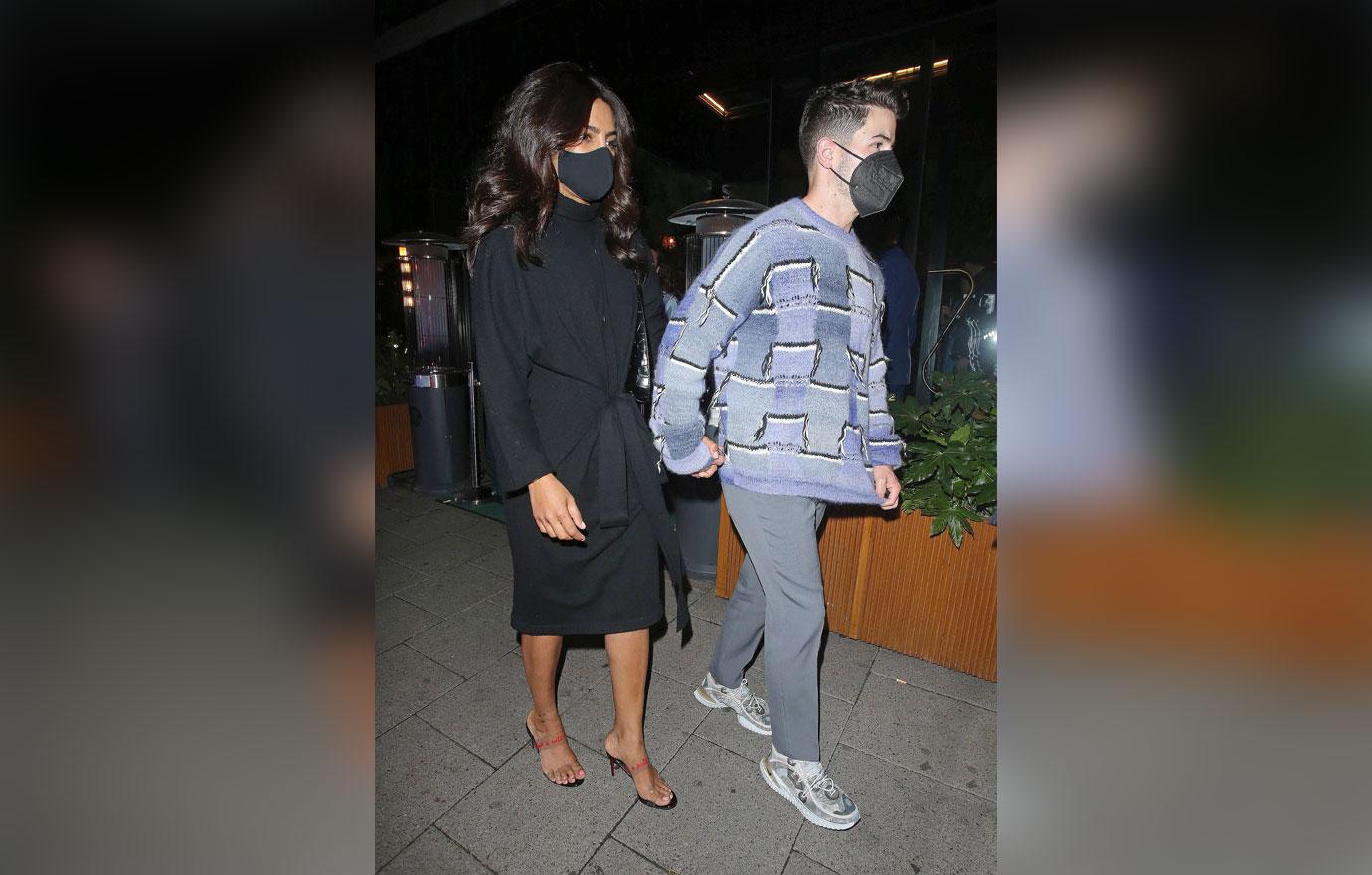 After their meal, it was reported that they hit up the Crown London Aspinalls Casino, and they didn't head back home until 4 a.m.!
On Chopra's Instagram Story, she snapped a photo of their feet, captioning the post, "Boo❤️."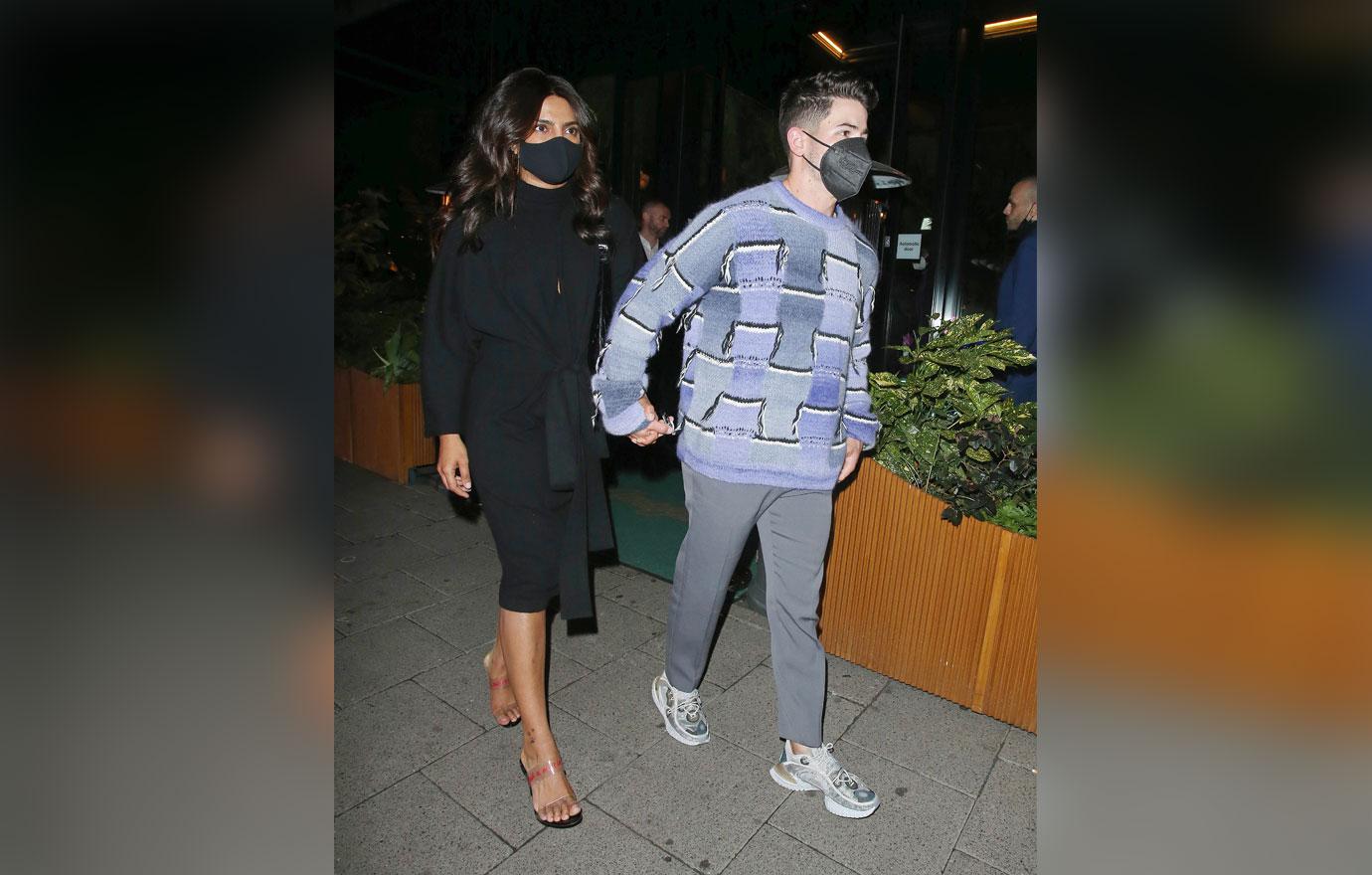 Before having to spend time apart, the two were together nonstop due to quarantine.
"It's great because we still like each other," the Bollywood actress quipped this past January. "That's important."
Article continues below advertisement
"We both have had such individual careers that I don't think we would've had six months with each other ever, so that's really a blessing," Chopra noted. "I was really happy to be able to have that time with each other."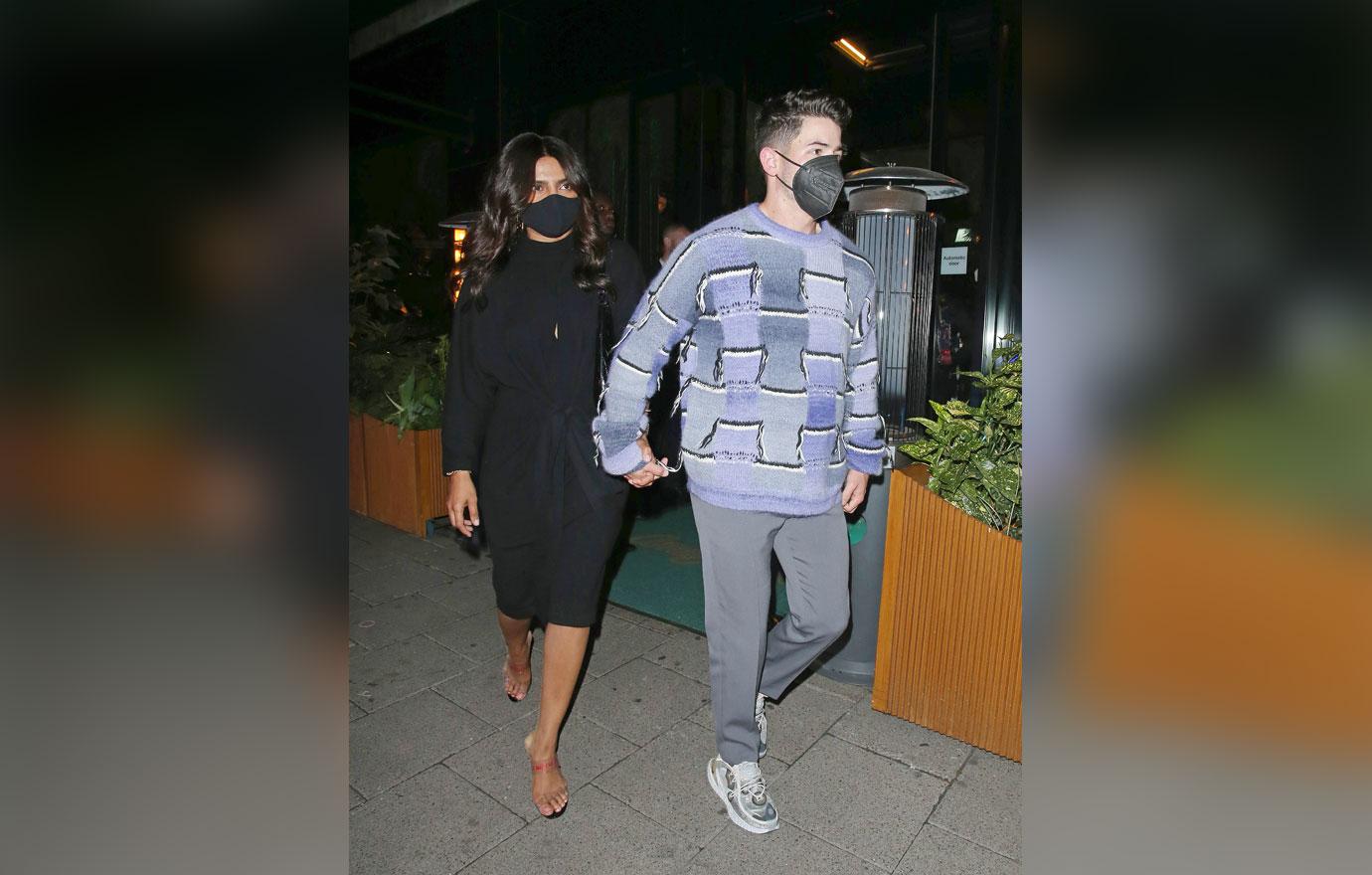 The Scream Queens alum echoed his wife's sentiment.
"[We] only got married like a year ago and a half ago, so it's been nice to actually have some time at home together, which we didn't have," Jonas said in May 2020. "Like, we work out together, do our thing, and then do our work and come back and have our nights together and it's really lovely."
Article continues below advertisement
While the lovebirds do want to have a baby one day, the "Sucker" crooner is embarking on the country-wide Remember This tour with brothers Kevin and Joe starting in August.
"If this past year has taught us anything it's that we need to remember the important moments in our lives," they announced in a joint statement. "We hope these shows will be special moments for our fans, our friends and our families and we can't wait to see all their faces soon!!"