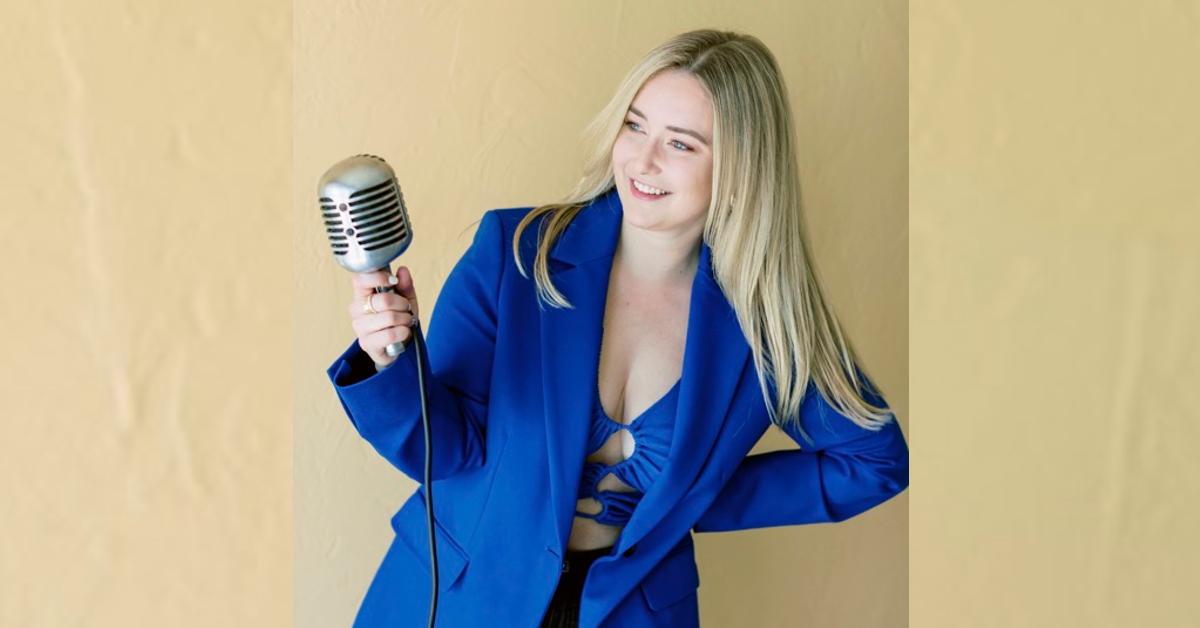 Exclusive: Morgan Absher Didn't Expect Her Podcast 'Two Hot Takes' To 'Blow Up,' But She's Happy It's Making An Impact On 'People In A Positive Way'
Morgan Absher's life changed in the blink of an eye. After graduation, the Minnesota native was accepted into a doctorate-level occupational therapy program in Los Angeles, but during quarantine, she became even more intrigued by Reddit and would spend hours reading comments and stories.
Absher had an epiphany and decided to take the plunge and pursue a podcast where she would touch upon various topics, including mental health, relationships, self-love, confidence and more. From there, "Two Hot Takes" was born — and the rest is history.
Article continues below advertisement
"It's been a wild ride already. I had just finished my graduate program for occupational therapy, and despite being in a pandemic and needing healthcare workers, I could not get a job," she exclusively tells Morning Honey. "I was just looking for an outlet. I talked about starting a podcast for eight months and my boyfriend said, 'OK, enough is enough. You keep talking about this.' So, we ended up buying all of the podcast stuff, and I just went for it. I started recording a couple of episodes and figured it would just be family and friends listening, and it turned out to not be the case."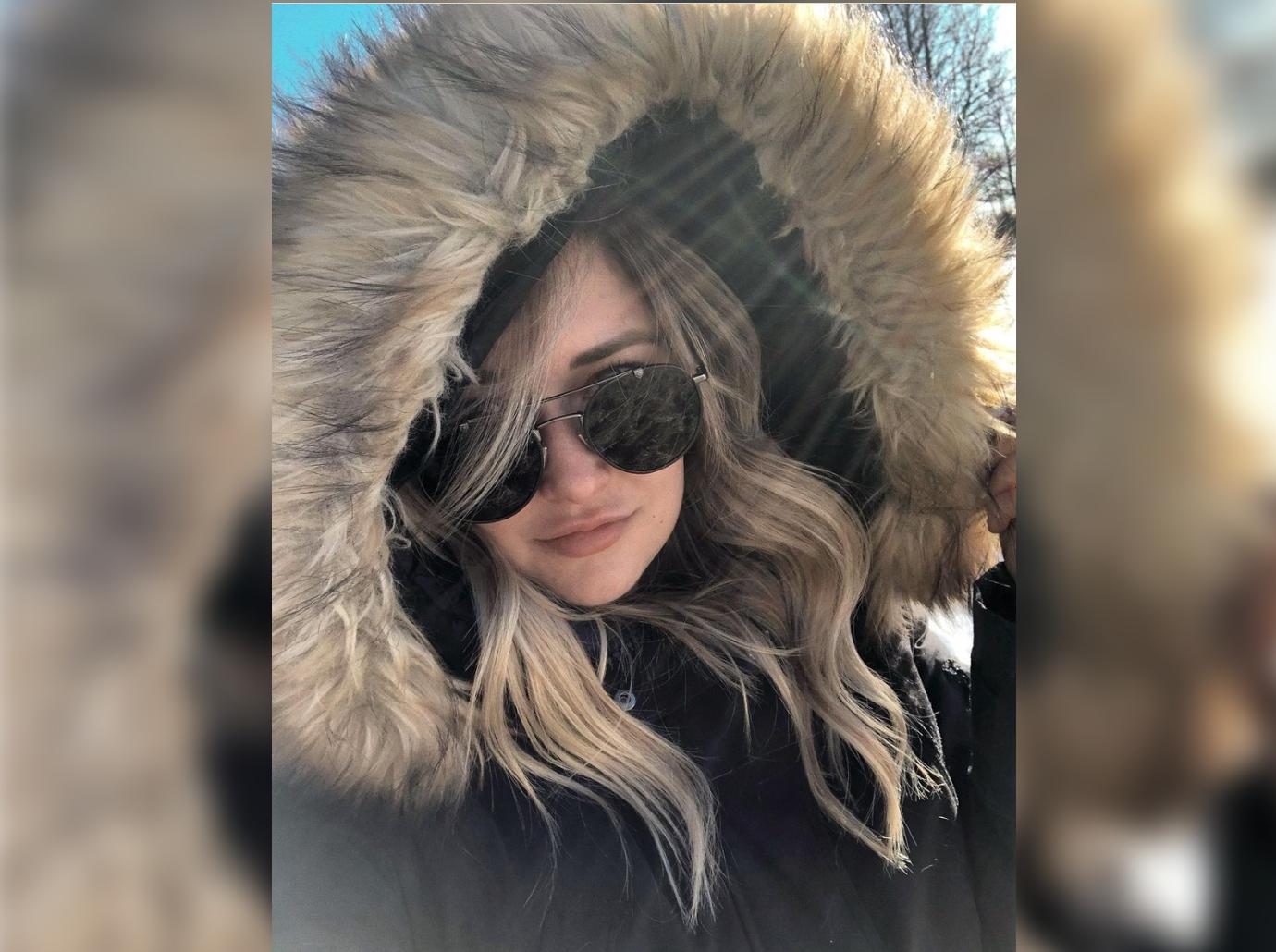 Article continues below advertisement
The blonde babe wasn't exactly sure what she would focus on, but the topic of mental health kind of "came up naturally," as it was her niche.
"It's something I focused my doctoral thesis on and it's kind of hard to escape something you're so passionate about," she explains. "It really become the underlying theme in this podcast. My footprint on social media was so small. I really had no expectations with it, which I think honestly helped me and kept my mental health really good throughout all of this because I didn't know what I could be. Luckily, it did start growing early on."
Though she was on top of the world, Absher admits she initially "didn't do well" with being well-known in the podcast community.
"I really didn't expect the podcast to blow up the way it was, and so even hearing the word 'fan,' I am like, 'No, I am just a normal person that has a decent following.' But I started a kind words folder, so anytime someone sends me like a super nice message or just a comment about how the podcast has impacted their life in a positive way, I will screenshot and save them now," she gushes. "So whenever I feel like I am having a rough time or blocked by some of those comments, I will go back to that folder and kind of scroll through and see how big of an impact that it is making on people in a positive way."
Article continues below advertisement
It's not lost on the influencer — who has had Tinx, Tefi Pessoa, Drew Afualo, Sarah Schauer, LaurDIY and more as some of her guests — how much she has learned through this experience — and she still has to pinch herself that she's doing what she loves.
"I am actually very type A, I always thought I was the type B chill person, but I think when it comes to something you put your heart and soul into, I am like, 'Oh, I just really want it to be this way.' But also I can go with the flow, things come up, mistakes happen. I have found that I am more adaptable than I ever thought I was, and I think COVID really showed that us," she says.
As for what's next, the star believes "Two Hot Takes" is "still on its way up."
"It feels like you're just chatting with your friend and I want to keep that going. That is what make this so fun and rewarding, but big picture, I am starting on a podcast network," she reveals. "I want to help other creators monetize in the best way possible. I have started another show already called "Father Knows Something," and it's a podcast about dad advice and a little millennial advice on the side. Ultimately, I am trying to grow."
Article continues below advertisement
Since Absher is a success female in the digital world, she has simple advice for people who are interested in starting a podcast. "Do it! The sooner, the better. I think it's overwhelming when you start. I know for me, I talked about it for eight months before I even did it, and it's kind of like, 'OK, enough talking, just do it' because you never know how big of a reach you can have and how many people you can help," she states. "It doesn't have to be perfect — just get it out there and use all of the social media platforms you can as your marketing tool to find your people."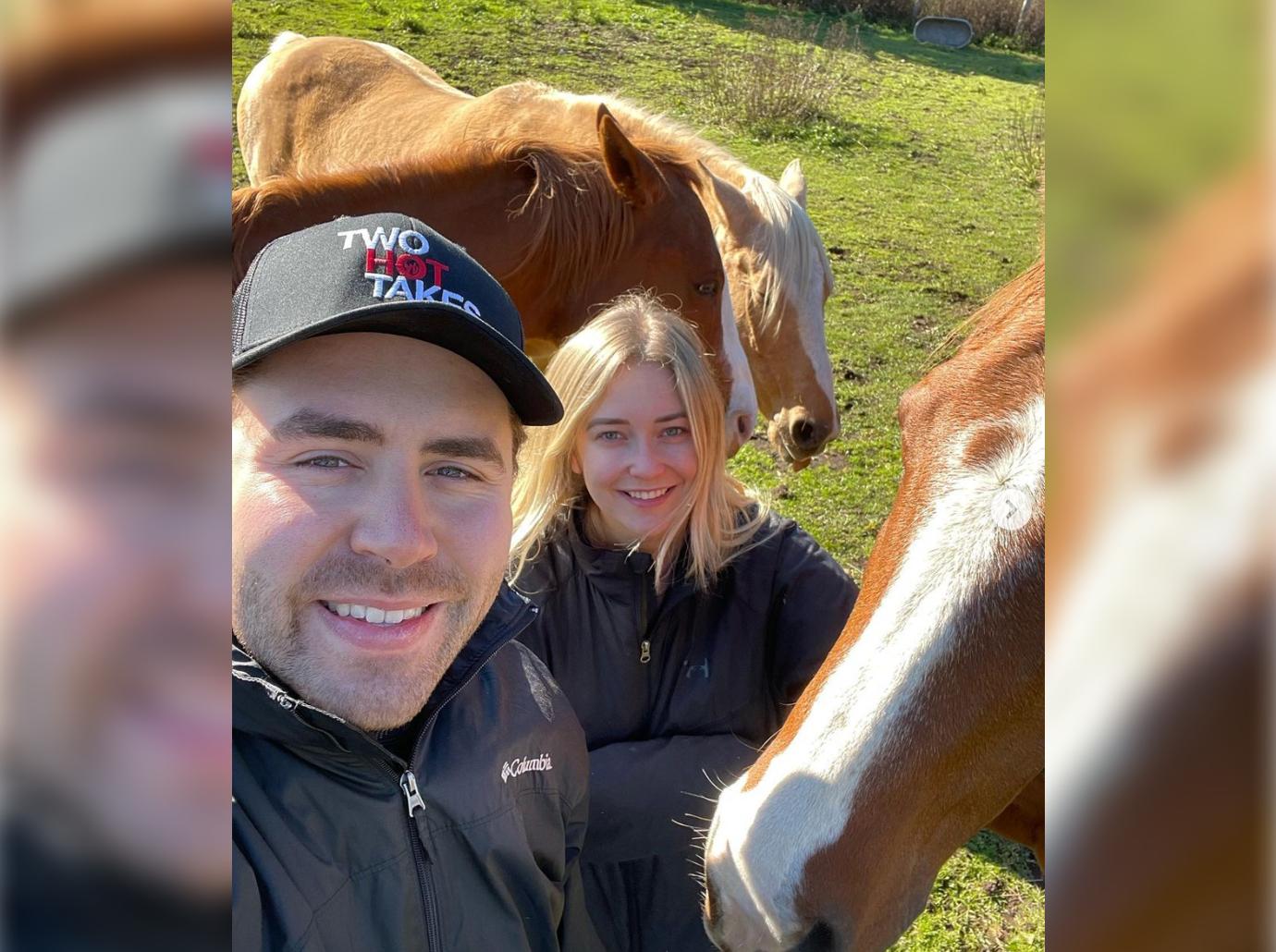 Article continues below advertisement
When asked what she thinks about how far she's come, she says, "It's pretty surreal. I don't even know what to think of it. I think everyone has a little bit of imposter syndrome, but I am just very grateful because it wouldn't be possible without any of the listeners or people who support or love the show and me as a person. It feels good but also just not real. It's still mind-blowing to me."
For more information on "Two Hot Takes," click here.