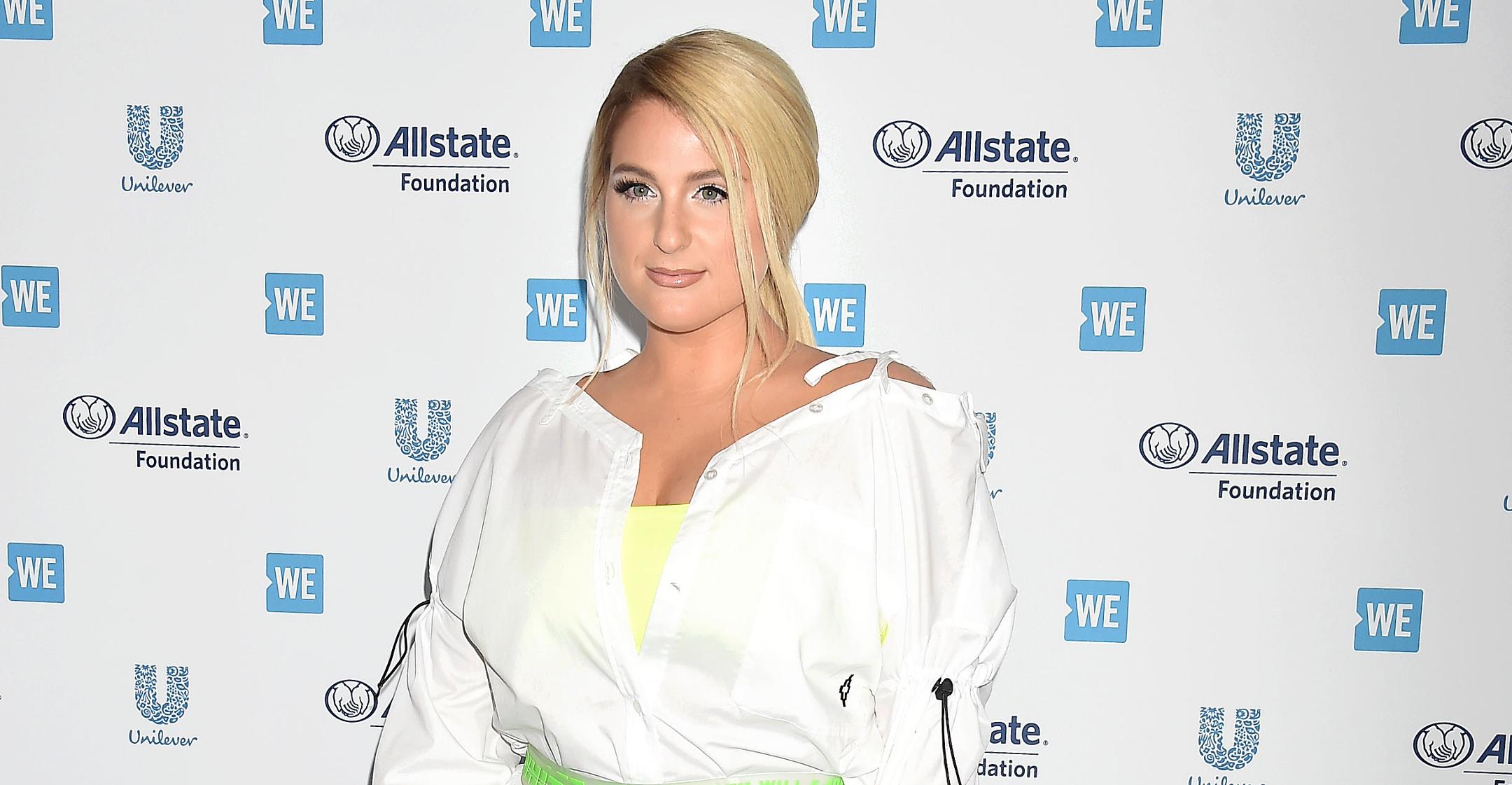 Meghan Trainor Is Still Learning 'To Love' Her New Body 7 Months After Giving Birth To Son Riley
Meghan Trainor is enjoying every second of motherhood, but the "No" crooner confessed that seven months after giving birth, she's still working on embracing her new figure.
Article continues below advertisement
In February, when the 27-year-old and husband Dylan Sabara welcomed their first child, son Riley, Trainor "started to feel unsexy immediately," she admitted.
"Even with my husband, the love of my life, who worships the ground I step on, who loves my body — I was like, 'I'm not feeling it, man,'" she recalled to PEOPLE. "It took me a couple of weeks and therapy sessions to be like, how do I get back in the mindset of: 'My husband loves me, and I'm hot, and everything's OK?'"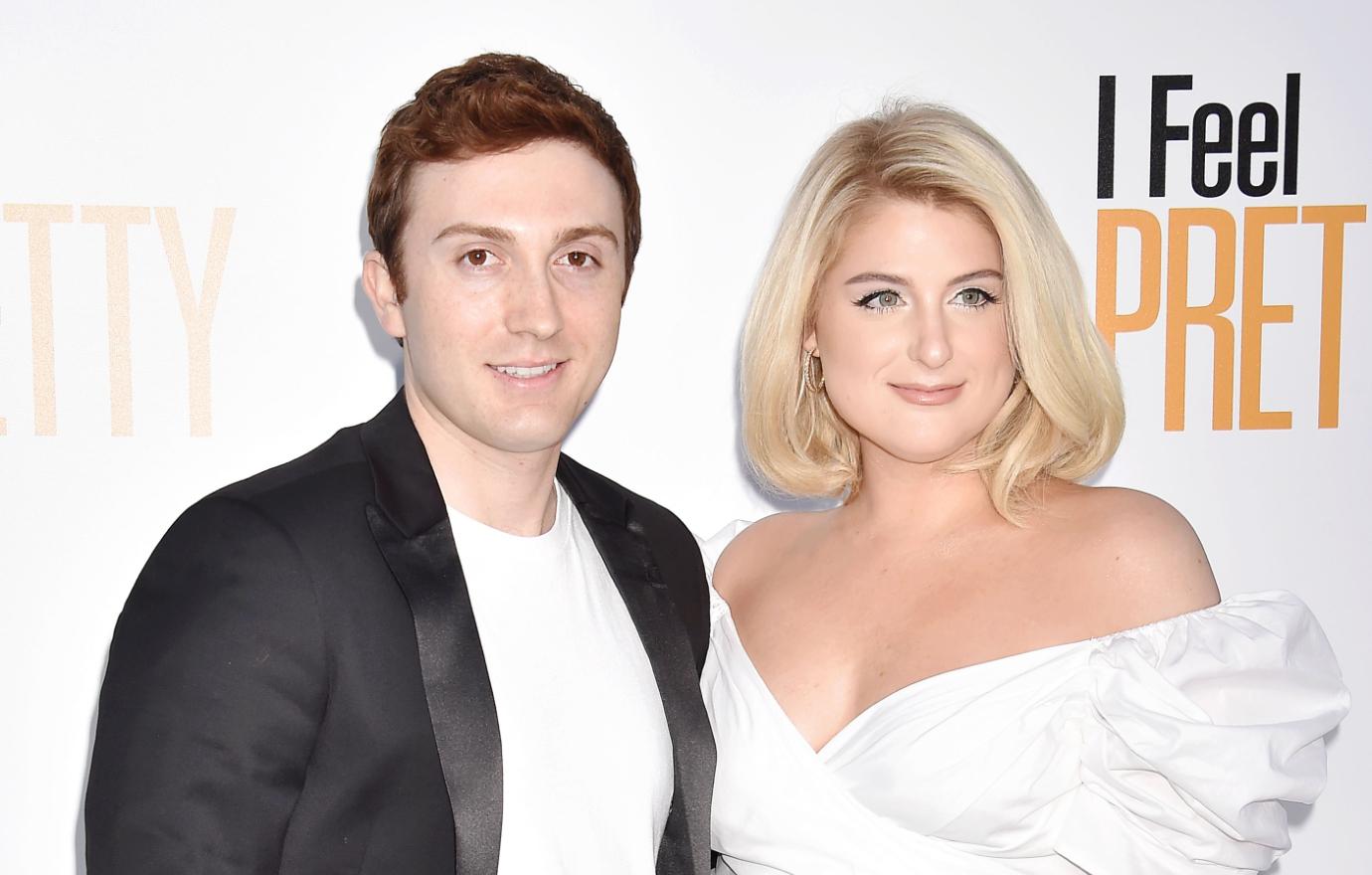 Article continues below advertisement
"I'm covered in scars and stretch marks in new places I didn't know stretch marks could be," she added. "There's things that aren't going to go away ever, and I have to learn to love that."
Even before her pregnancy, the Grammy winner was candid about her "body insecurities" through her music, especially in her first smash hit "All About That Bass."
"I was already at a tough place with my body, especially being out in front of all those people and having them judge me," she explained. "A lot of people in the beginning of my career would say stuff to me in person like, 'Well, you're much skinnier than I thought you'd be,' or just weird backhanded comments. So I've had a very weird relationship with my body for a lot of years, especially because I grew up chubby."
Article continues below advertisement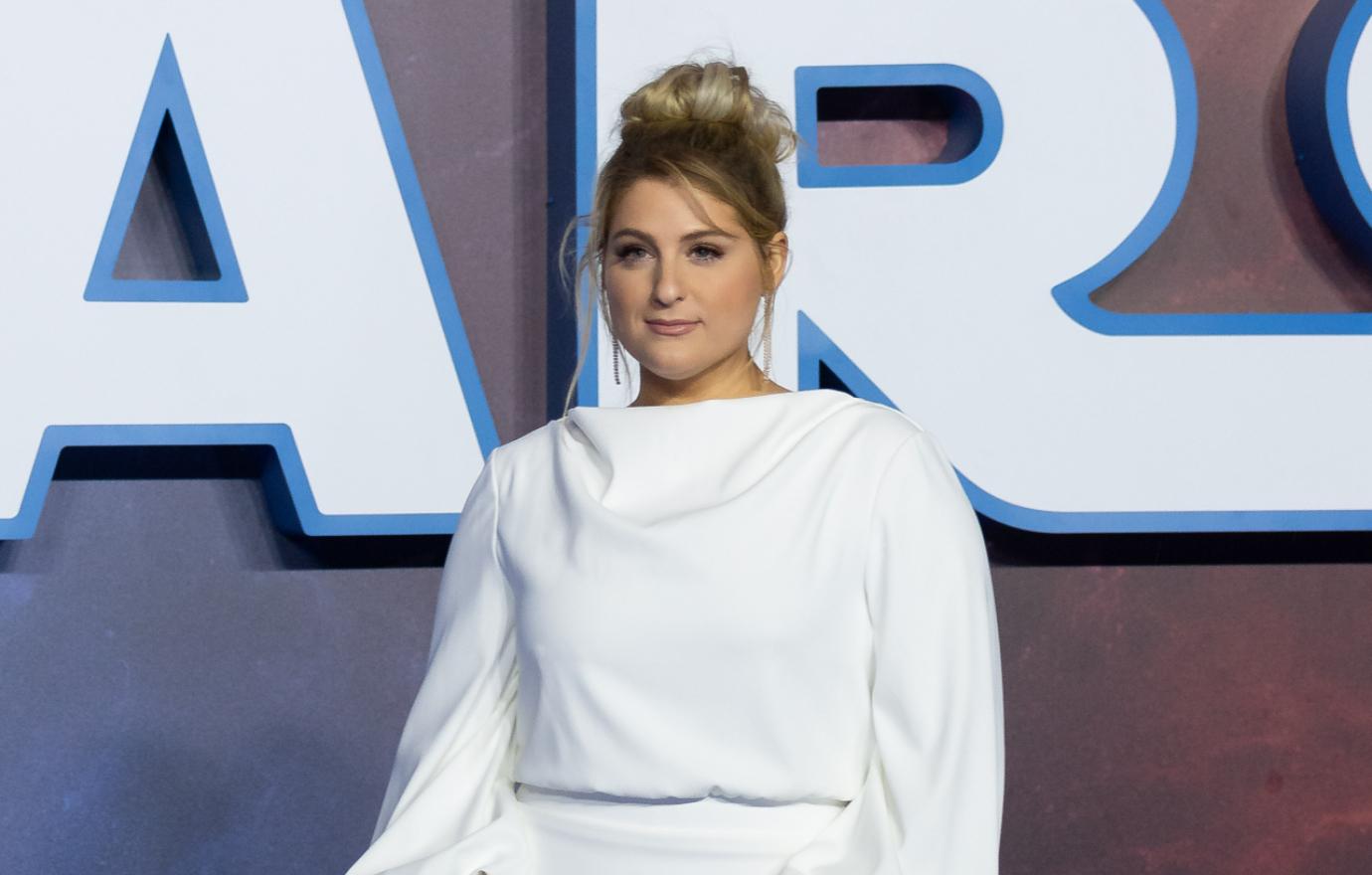 Nowadays, the star tries to live a healthy lifestyle, and she revealed that aside from losing the baby weight, she ended up dropping an additional 10 pounds.
"I'm just going to keep going and do this for my younger self," she said of her new way of life.
Article continues below advertisement
Trainor is also back in the studio, where baby Riley makes an appearance on the regular!
"I feel so lucky that I'm allowed to bring my kid to work every day," she told Yahoo Life. "I know moms who couldn't do that; my mom couldn't do that."
"So it's pretty amazing, and I'm very, very fortunate that I get to do that. And we're having a good time," the songstress shared. "Some days are longer than others, and on those days I'll be like, 'I really miss him.' But my husband on those days will bring him out in the stroller and surprise me right after we wrap."