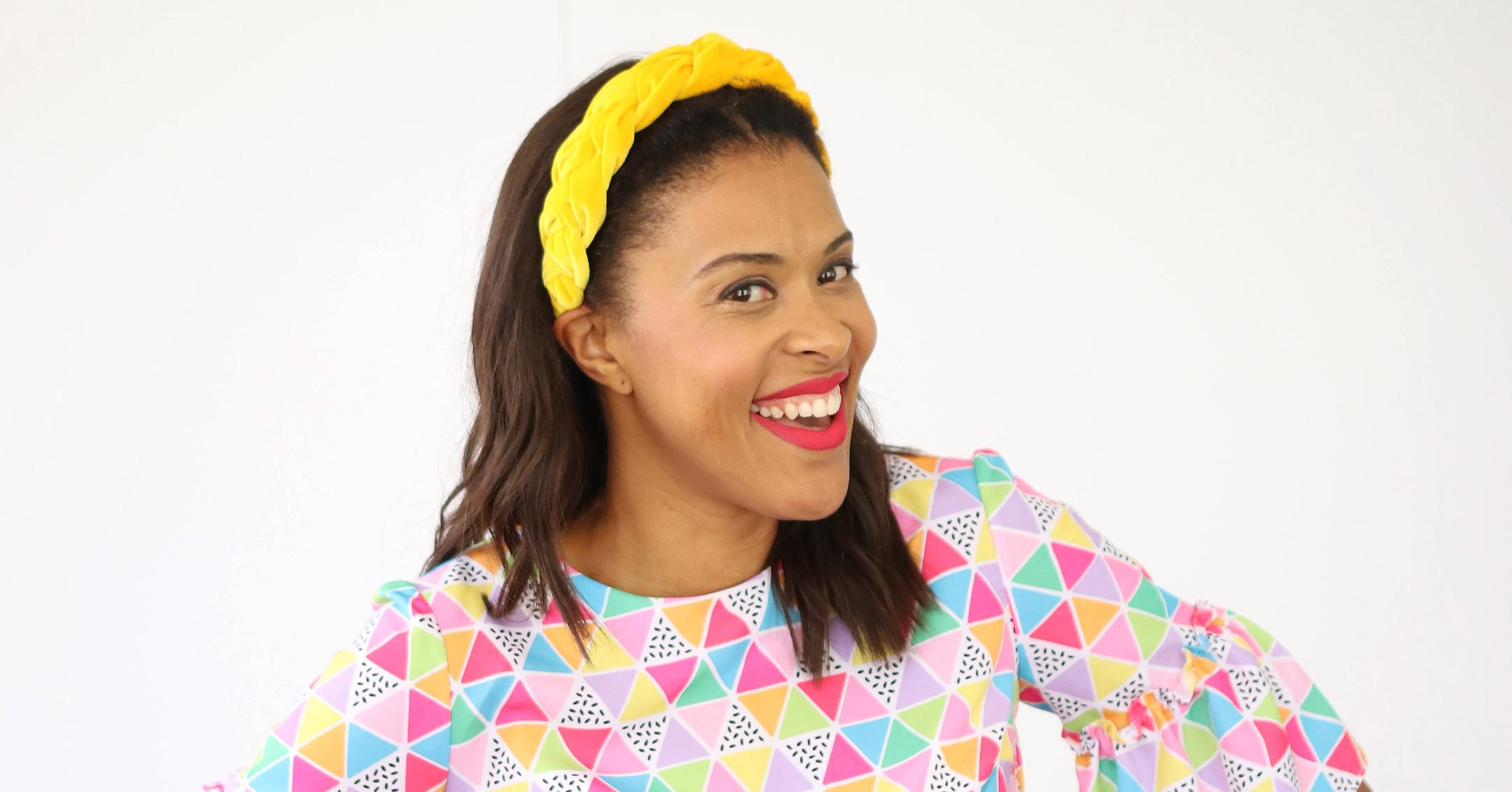 Exclusive: Lifestyle Blogger Amber Kemp-Gerstel Says Being A Mom 'Is By Far My Most Important Job': 'My Days Are So Fulfilling'
Amber Kemp-Gerstel has a lot on her plate — she is the host of Disney Family Sundays on Disney+, she's the founder and creative director of her lifestyle blog, Damask Love, and she launched her digital stationery company, YayDay Paper Co., recently.
However, the star's favorite role so far is taking care of her two kids.
Article continues below advertisement
"The job of 'mom' is by for my most important job," the TV personality exclusively tells Morning Honey while talking about her partnership with Juicy Juice. "I love being able to help and support my kids through their successes and struggles. I often wonder, 'What the heck was I doing with all my time before I had kids!' Because now, as a mom, my days are so incredibly fulfilling and rewarding."
Kemp-Gerstel, whose blog is all about DIY activities, believes kids can learn a lot when they take on creative projects.
"Crafts and play are the natural language of young children. By playing and getting crafty with your kids without the distraction of your phone or mobile device, you'll have meaningful conversations, learn what's on their mind and maybe uncover any difficulties they may be experiencing!" she notes.
Article continues below advertisement
"My son loves writing and illustrating his own short stories," she continues. "They aren't particularly long, detailed or intricate, but they are a great way for him to express his interests and be creative. He truly uses his imagination, which I love! Sometimes, kids can get hung up on making their crafting projects 'just right!' or 'perfect,' but when the project is truly born from their imagination there's no 'right' or 'wrong.' In my son's stories, he comes up with the words, characters and illustrations. Then, we work together to make a book cover and staple everything together so he can add it to his library."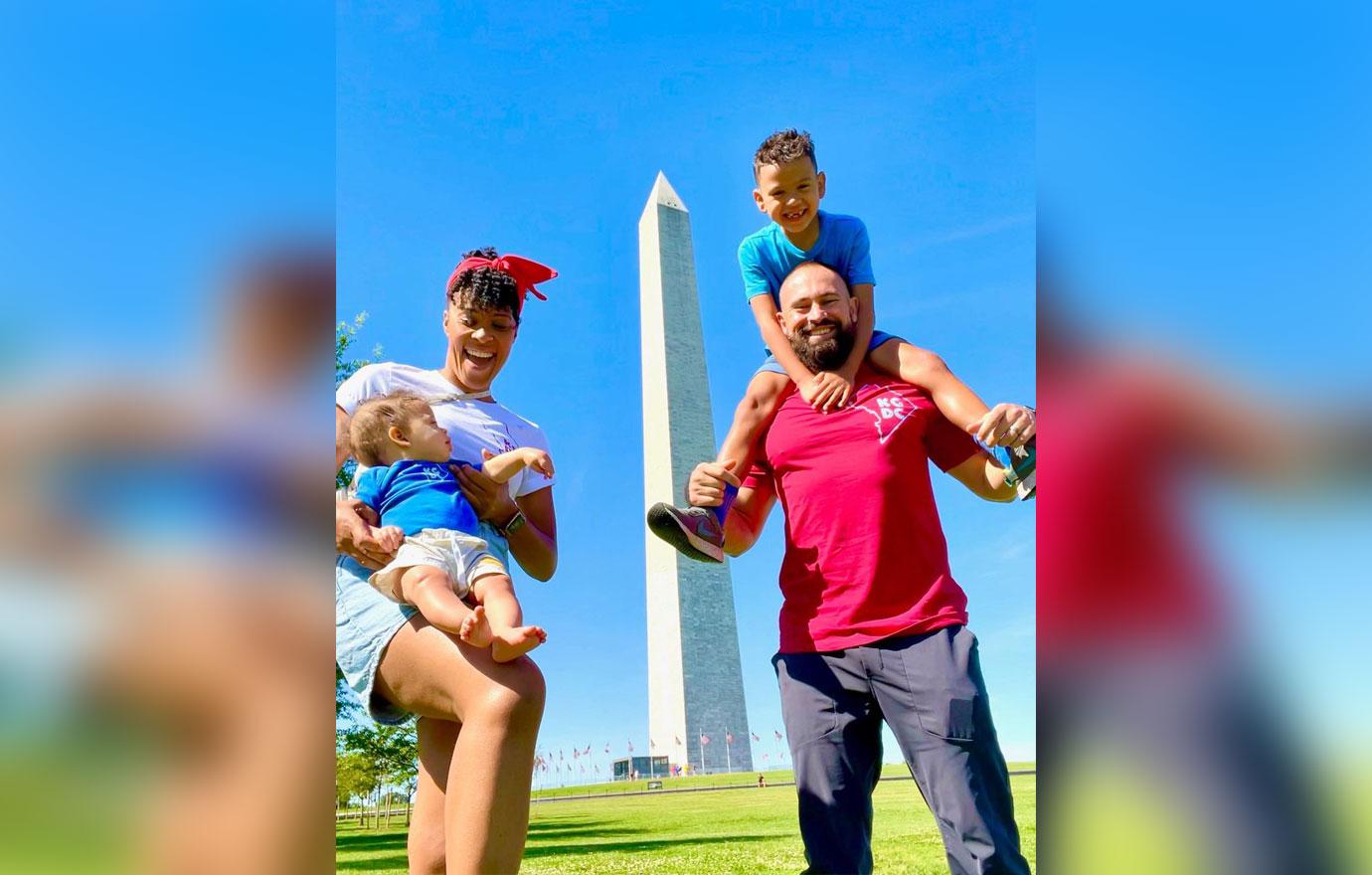 Article continues below advertisement
While not every tot is going to want to get crafty, the mom-of-two advises parents "to keep it simple and let them have fun!"
"Don't worry about perfection or cleanliness. Crayons, scissors, paper and glue are all you need to get started," she shares. "From there, your child's creativity will run wild! You can use a favorite story as a creativity-starter. Read the story together, then do a crafting activity based on an element of the book. Maybe recreate your favorite part of the story or draw your favorite character. One of my favorite quotes is from Maya Angelou. She says, 'You can't use up creativity. The more you use, the more you have.' This is especially true with children. Once you get those creative wheels turning, they'll just keep going!"
Article continues below advertisement
The former psychologist encourages parents to show off their own skills by jazzing up their children's lunchbox with a charm, which is simple and easy.
"To make cute charms you'll just need some Shrinky Dink Plastic sheets, permanent markers, a hole puncher and a pair of scissors. Use the markers to draw on the plastic sheet and add your child's name," she advises. "Make sure to draw about three times larger than you want the final project to be. Cut out the drawing with scissors and punch a hole at the top. Place in your oven according to the package instructions and the plastic will shrink down to the size of a charm! Add a key ring to the hole and hang from the lunchbox! Making these charms together is a fun way to spend time with your littles and get them excited about going back to school in-person. This is also a great activity to encourage creativity and confidence, which is always a good thing!"
Since Kemp-Gerstel is a crafts guru, it was a no-brainer for her to collab with Juicy Juice, as she is "no stranger to packing lunchboxes!"
The partnership "helps encourage caregivers to use the all-might lunchbox as a tool for connecting with our kiddos, even with they are away from home," she explains of writing a sweet message to her kiddos. "I partnered with Juicy Juice to help combat those back-to-school jitters by creating 100 percent YAY lunchbox notes. It's a great way for parents to inject some encouragement, confidence, and joy into the school day. It's also a great way to stay connected and let them know you're thinking of them during the day."