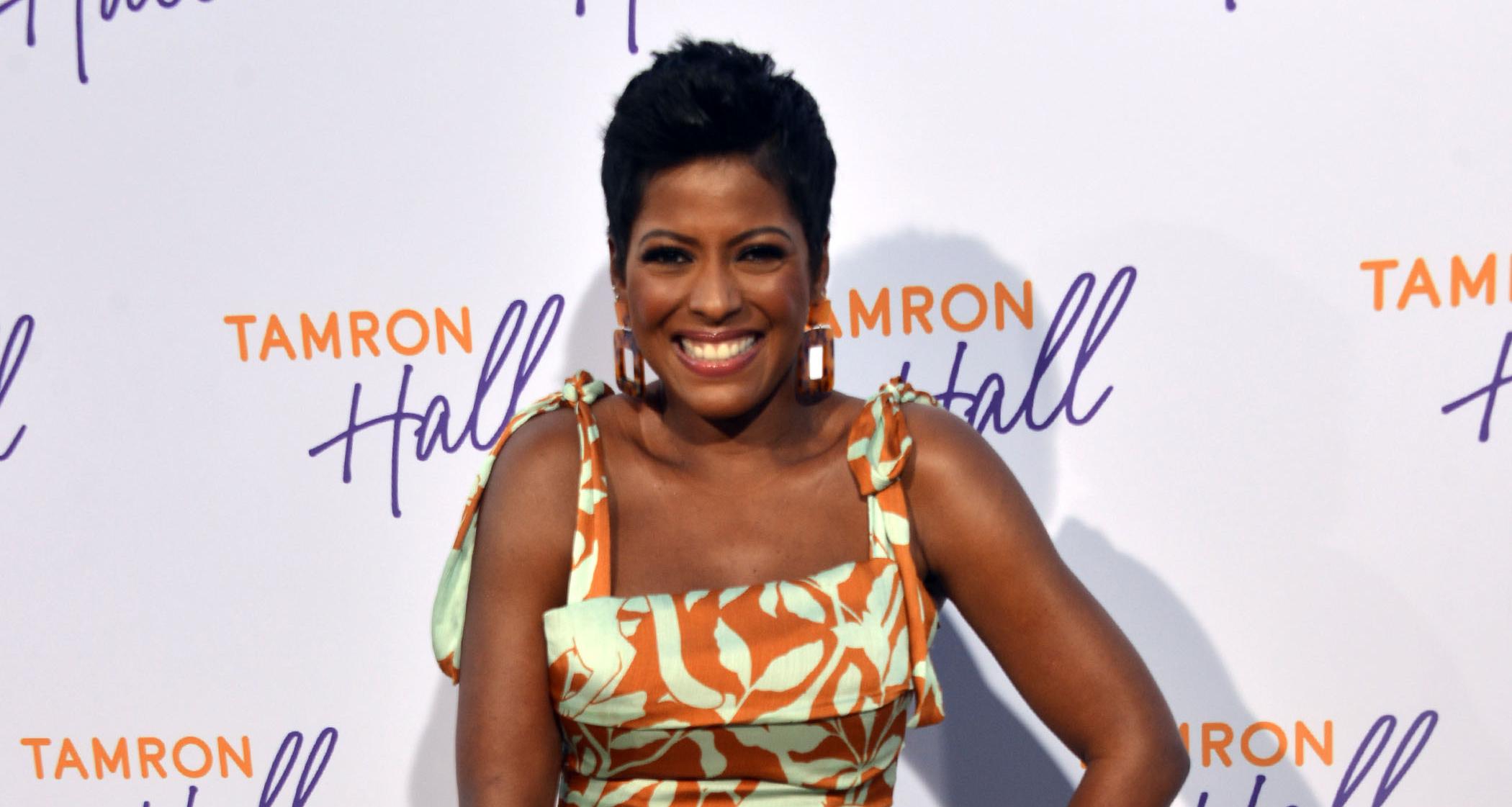 Exclusive: Talk Show Host Tamron Hall Admits Motherhood Has 'Humbled Me In Ways That I Never Imagined': 'On The Job Training Is Better Than Reading A Book'
From the outside looking in, Tamron Hall has it all together — her talk show, Tamron Hall Show, is successful, she is gearing up to release her new book, As the Wicked Watch, and she is a great mama to her son, Moses.
Article continues below advertisement
However, the journalist admits parenting is not always a walk in the park. "It's taught me how much I don't know about anything!" the 51-year-old exclusively tells Morning Honey while talking about Domestic Violence Awareness Month, in which Hall is partnering with Purina and RedRover to support the Purple Leash Project – a national initiative to increase the number of pet-friendly domestic abuse shelters in the U.S and provide much-needed resources to survivors and their pets. "It's taught me that on the job training is better than reading a book. It's humbled me in ways that I never imagined, but I would have to say it has taught me that every thing you think you know — just reset, reboot, because you know nothing."
"When you're reading [about] it, it's not real, it's an abstract idea," she adds of brushing up on parenting books beforehand. "Then, when that person — as they say, your child is your heart on the outside of your body — is actually there, suddenly your emotions become real. That book, which was abstract or this concept of parenthood, is real and that is when you can't believe it."
Article continues below advertisement
These days, Hall is loving spending loads of time with her young tot, who is 2 years old.
"I love going to the aquarium [with him] or walking on beautiful, crisp, fall morning," she says. "I am not a big cold weather person, but I love that nice, clean, crisp, early fall air. He is into this show Blippi — just watching Blippi and wondering why I didn't think of that idea are just those moments that I love so much."
Article continues below advertisement
Going forward, the Texas native "hopes" her son "understands that people should be seen as a total sum of their journey and not one thing, not one mistake, not one win, not one failure, that he sees the whole person. If I can instill that in him, I know that as a young man, hopefully he will support women in the workplace," she explains.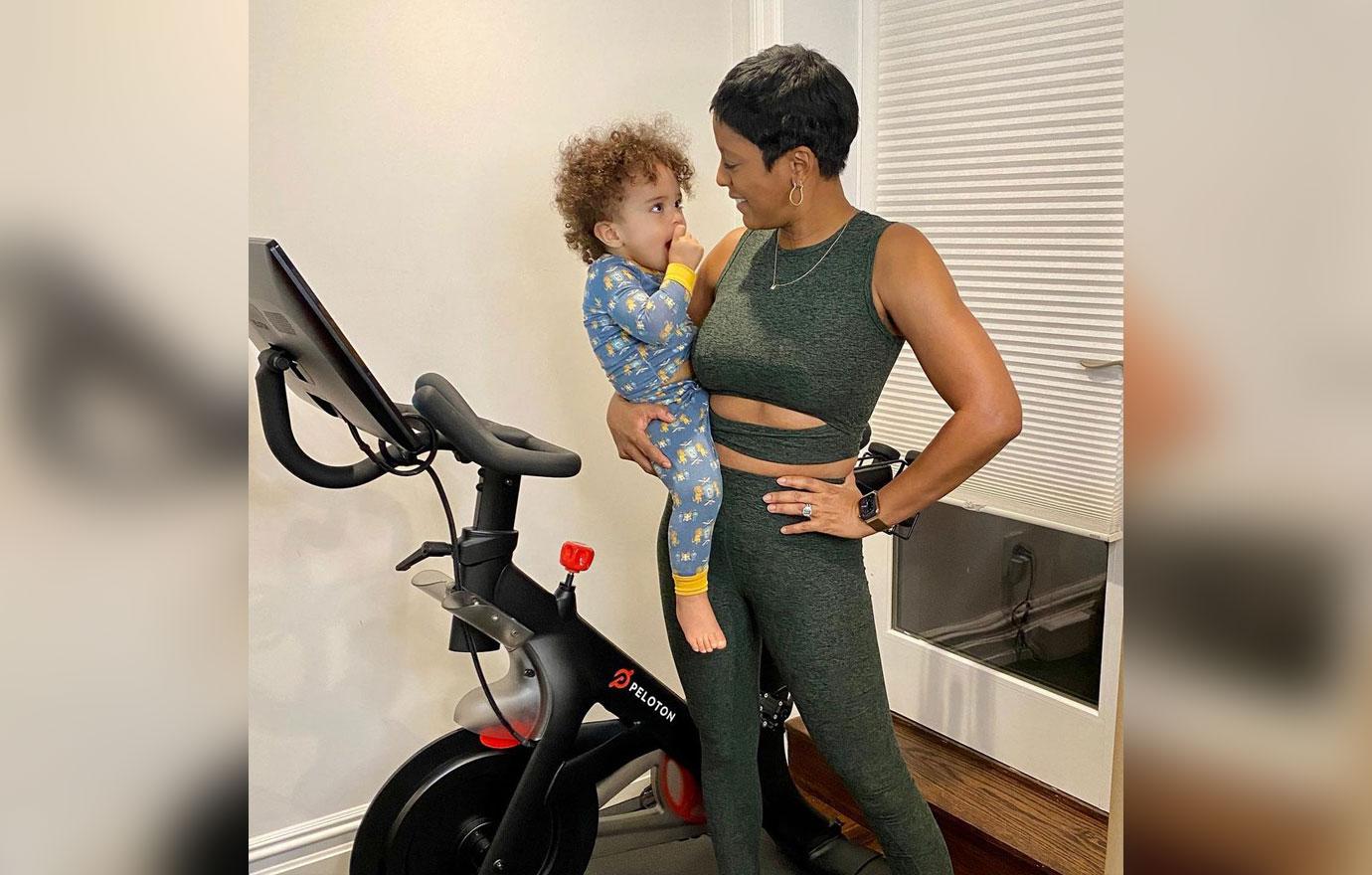 Article continues below advertisement
"I want him to see the total human journey of people or the person standing in front of him," she continues. "If he gives that, he will get that in return, and that is why I love saying life owes me nothing. I have been very fortunate to work with many, many talented people, including the people on my show right now and my team and that is what I want for him."
When she is not inspiring her son, the TV personality hopes to empower others with her platform — especially when it comes to the Purple Leash Project, which is near and dear to her heart.
Article continues below advertisement
"I believe they are doing great things to make the world better," she says of their initiative. "I have walked around domestic violence shelters, I have met women who have literally fled across country, fearful that they were going to die that night if they didn't get out of the room. I watched small children sleep in beds in shelters for the first time, comforted by the workers there who are able to say to them, 'You are safe, mom is safe, and you are safe.' And for me, I hope that the next generation of journalists, young women who watch my show or who read my book, see that I recognize that my journey is much more than a person on TV, that all of our journeys are much more than that. It's what we can do for other people."
When Hall met with some members of the Purina and RedRover team in 2019, she was stunned to learn that "48 percent of people who live in homes where there is violence present don't leave because they can't take their pets with them."
Article continues below advertisement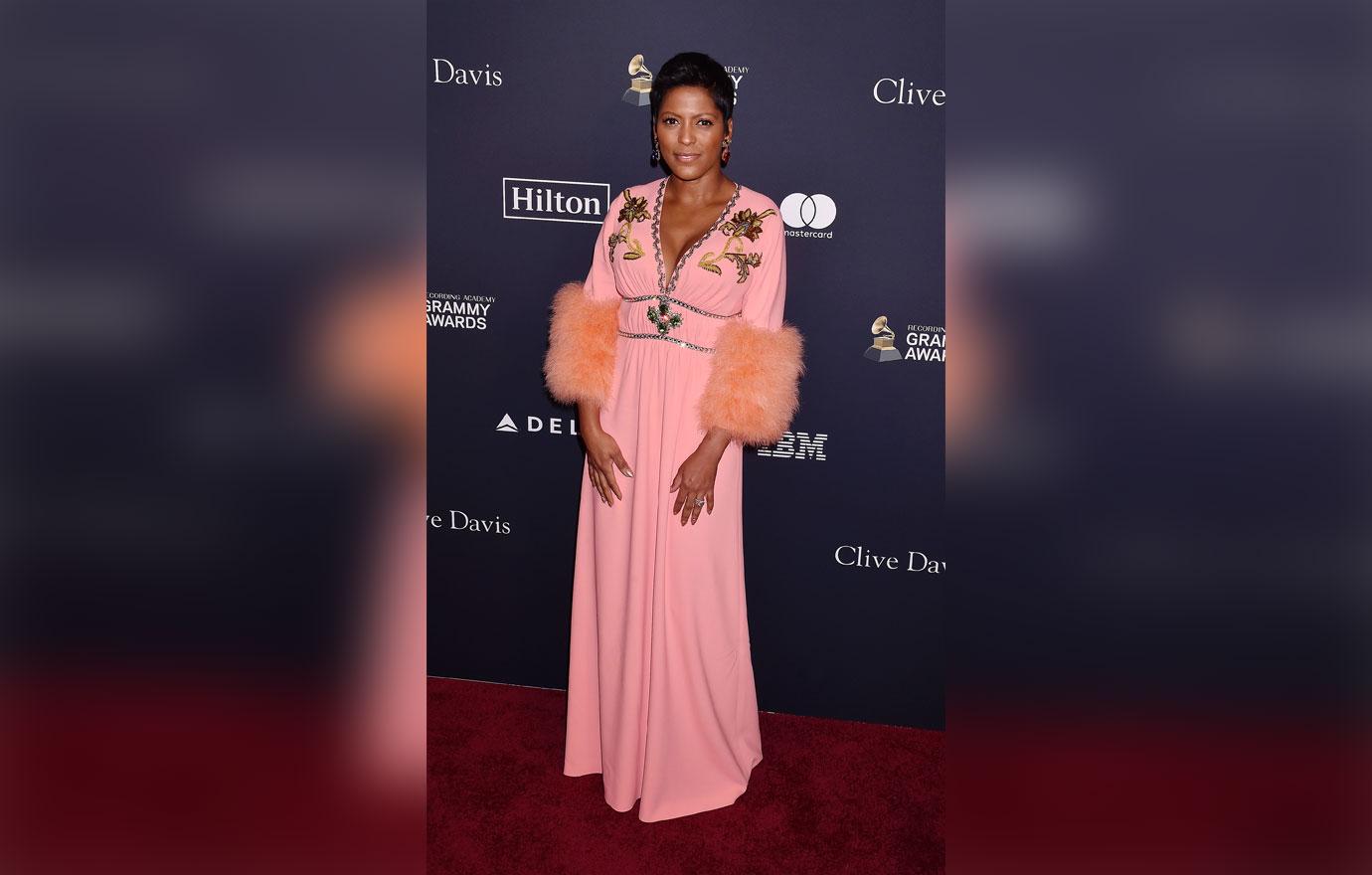 "When I heard that, I instantly wanted to do something to spread the word to help," she says. "As a pet owner, as someone whose life has been personally impacted by domestic violence and the loss of my sister, I felt compelled to share not only just the pain but also the promise of helping these shelters around the country."
Since the mom-of-one wants to make the world a better place, she is hopeful that things will continue to improve over time. "In 2019, around 10 percent of the shelters in the country were equipped to take pets in, and now we're looking at 15 percent," she notes, adding that by 2025, the number will be 25 percent. "The response has been phenomenal. There is more to do, of course, and that is why we ask people to go on the website PurpleLeashProject.com, learn more information, whether that is donating, spreading the word, wearing purple or posting a purple leash around your pet, just getting the word out and believing that with that empowerment, we can impact change."