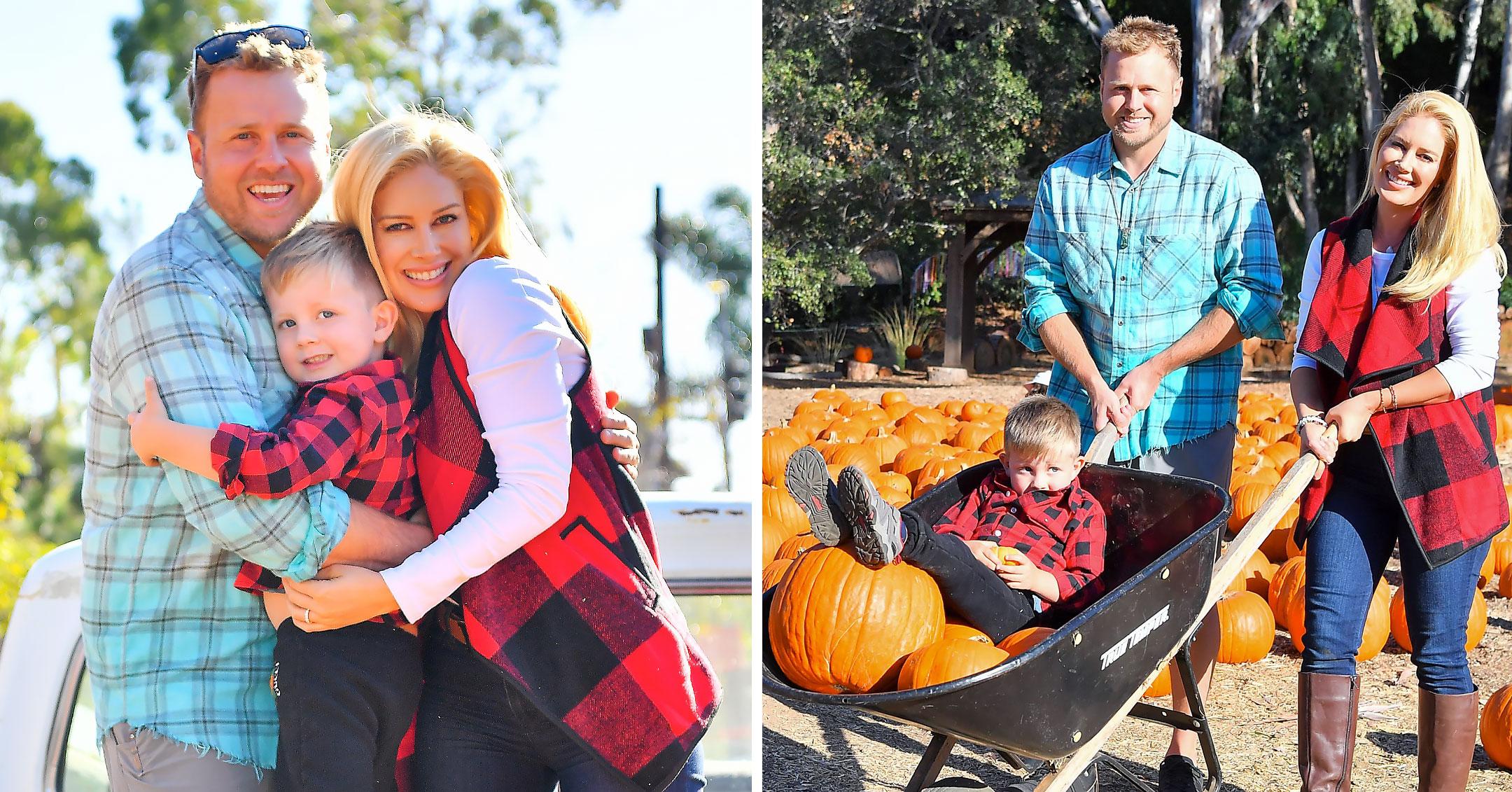 Autumn Activities! Spencer Pratt, Heidi Montag & 4-Year-Old Son Gunner Head To The Pumpkin Patch: Photos
The Pratts are getting into the Halloween spirit.
On October 13, Heidi Montag and Spencer Pratt picked out some pumpkins with their 4-year-old son, Gunner. The family-of-three was appropriately dressed for the season, with mom and son rocking similar plaid shirts!
Check out photos from their fall outing below.
Article continues below advertisement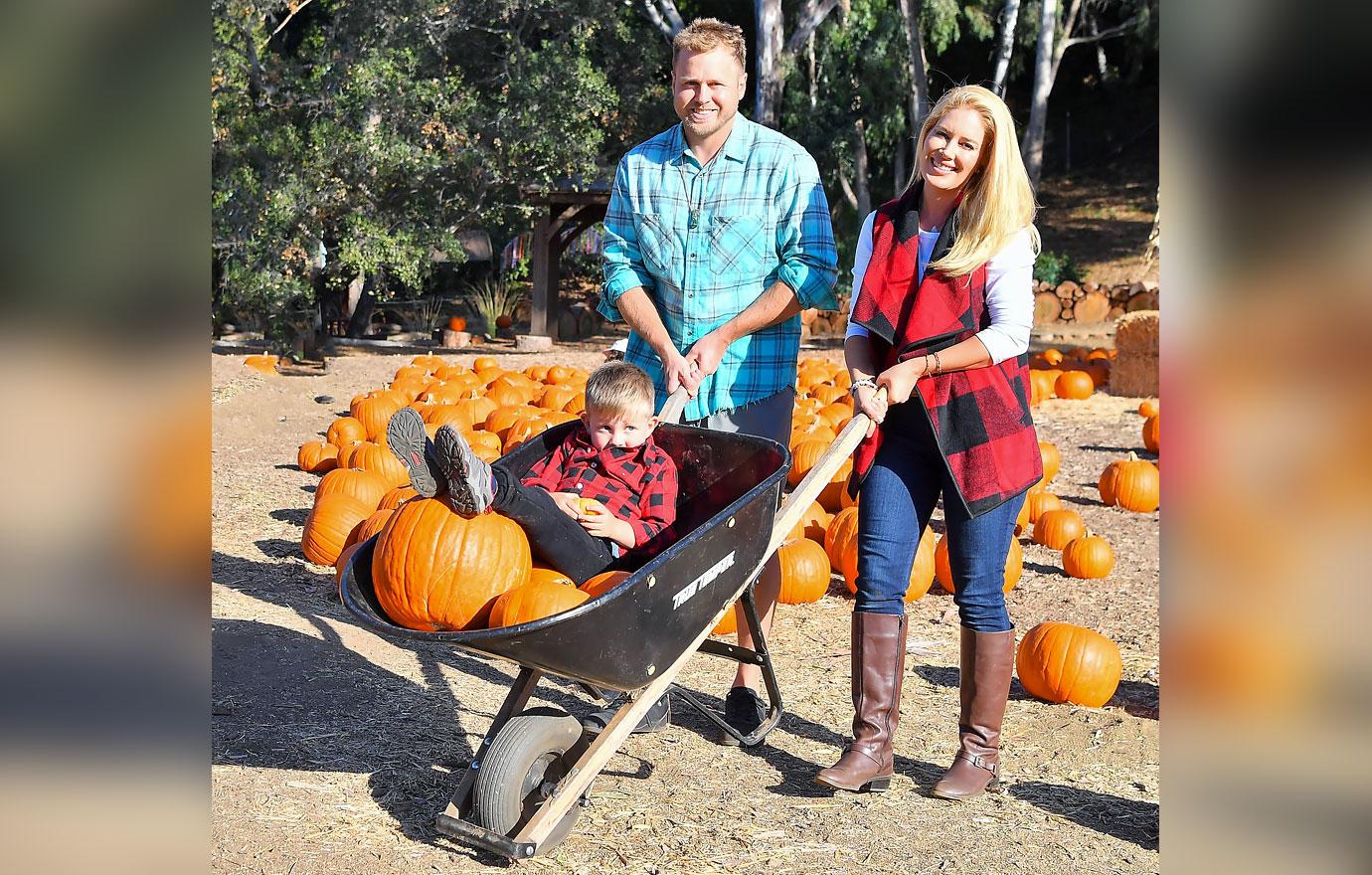 Having a wheel good time!
The dad-of-one flashed a smile while he and his wife pushed their little boy around in a cart full of various sized pumpkins. Gunner's red and black flannel shirt coordinated with the bubbly blonde's vest, and Montag completed her look with a pair of brown riding boots and jeans.
The couple has been trying to conceive a second child for a while now, though they've had no luck over the past year.
To try and boost their chances, The Hills: New Beginnings star underwent a polypectomy procedure. "I'm hoping that this surgery works and that this is the only reason I haven't been able to get pregnant," she explained.
Article continues below advertisement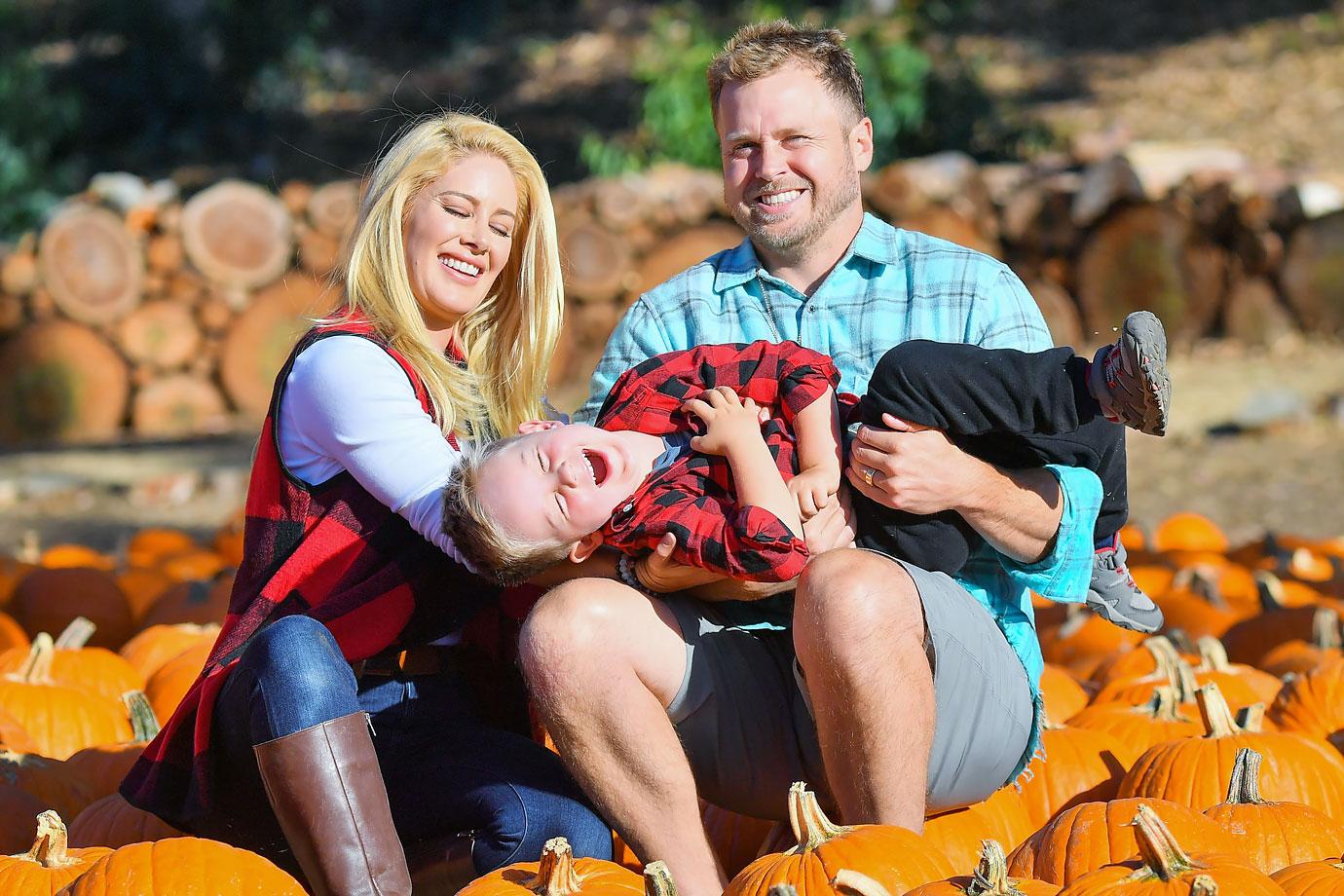 Laughter is the best medicine!
While Gunner is clearly a happy kid, he too wants to add to the family too. "Heidi was trying to prepare Gunner [to be a big brother] when we thought it would be easier," the Pratt Daddy crystals founder shared. "So now Gunner's like, 'You promised me.'"
The Hills troublemaker is doing his part to try and have a baby as well.
"The plan is to keep trying. I'm on every single herbal supplement for fertility [that] you can buy at Erewhon," he revealed to Life & Style. "Heidi's going to an acupuncturist to try to help with fertility. I'm not even using CBD anymore. Like, that's how like serious and clean."
Pratt noted that his spouse "just keeps trying to accept" the idea that Gunner may be their only child, but "I try not to accept that," he said.
However, the proud dad admitted to Us Weekly that the situation was adding "stress" to their marriage. "We've had so much drama and negativity [from] outside factors," he shared. "And this is the first time that something is internalized in our relationship that is out of our hands."