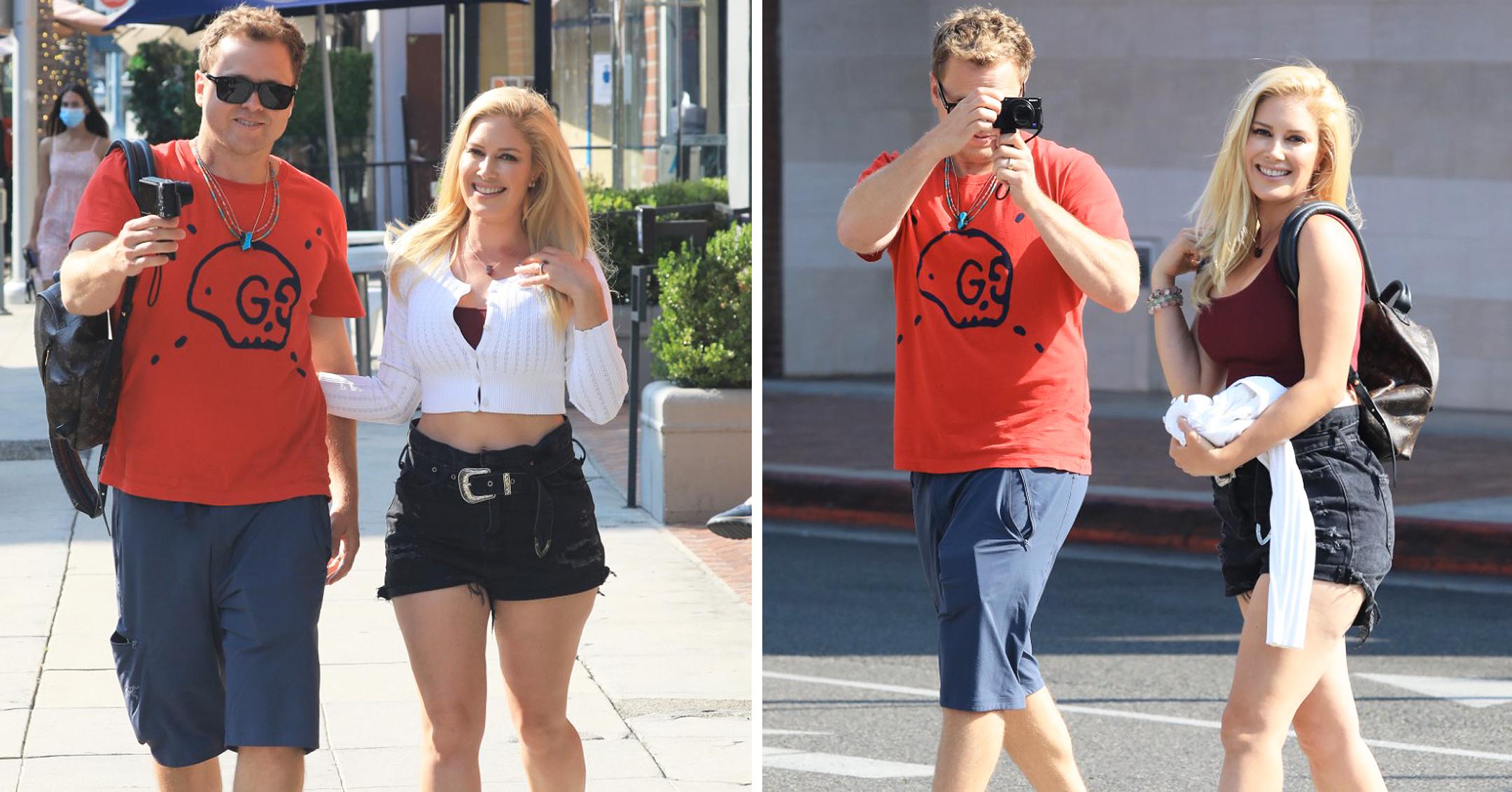 Heidi Montag & Spencer Pratt Share A Smooch While Taking A Stroll Around California — Pics
Article continues below advertisement
The lovebirds were spotted packing on the PDA while strolling through California on August 17.
Scroll through the gallery below to see the sweet pics!
Article continues below advertisement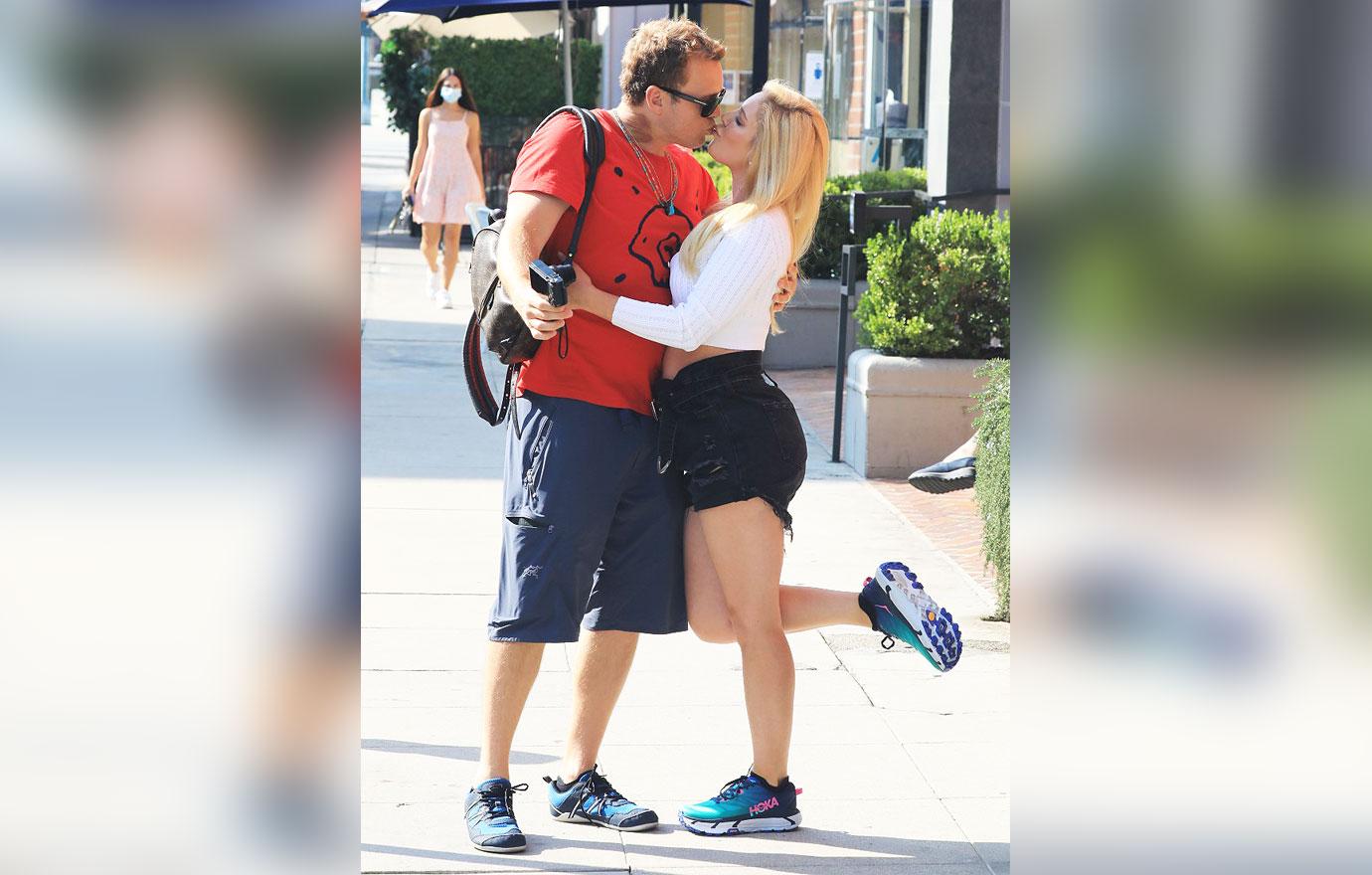 The reality stars both donned casual looks for their outing — the singer wore a white crop top and shorts, while the crystal guru sported a red T-shirt with shorts.
During season 2 of The Hills: New Beginnings, the couple was trying to conceive baby No. 2, but they had trouble. As a result, the blonde babe underwent a hysteroscopic polypectomy, which removes noncancerous polyps from the uterus.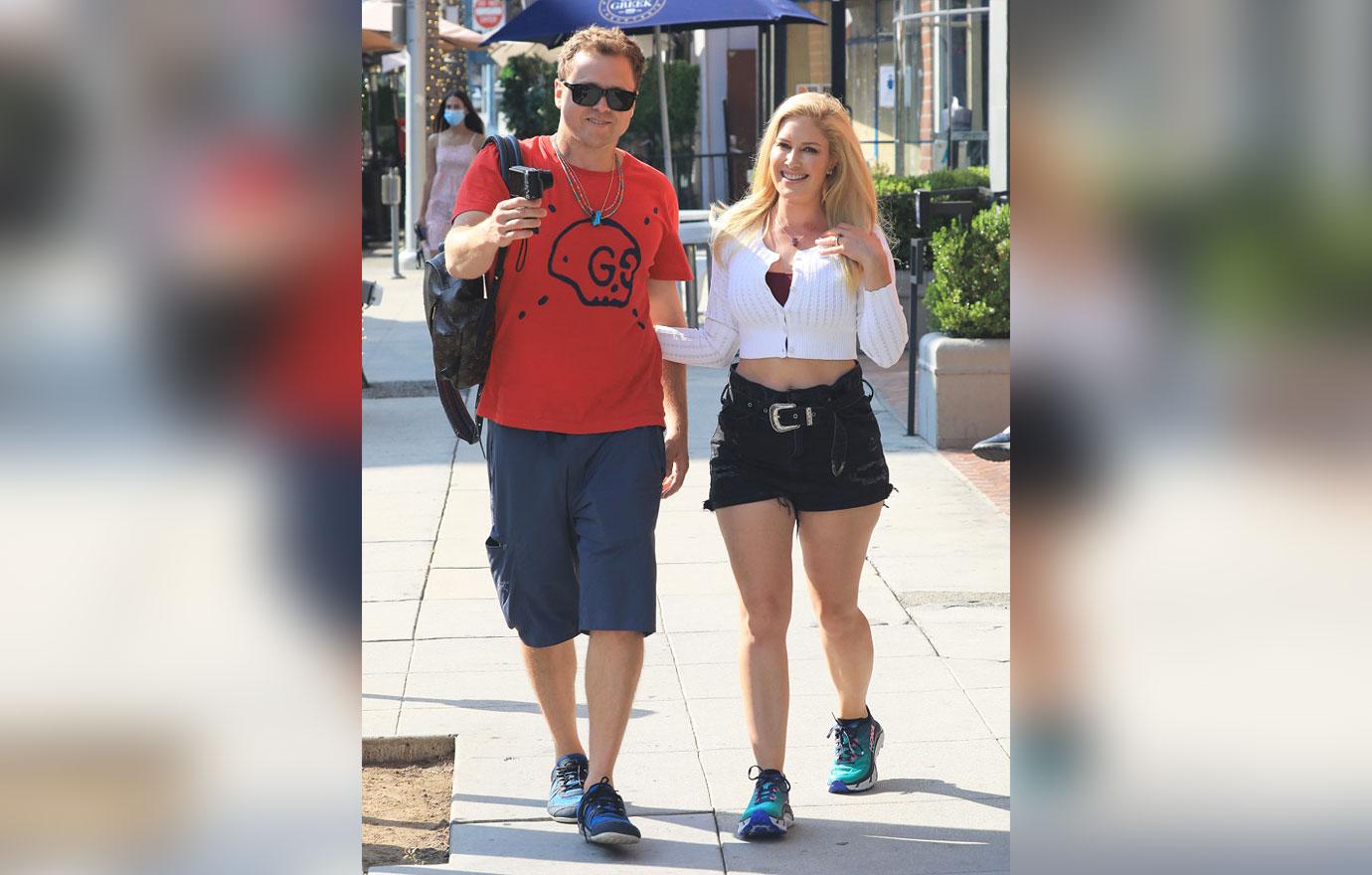 "I was feeling nervous last night about it but I'm excited today," she said at the time. "I'm hoping that the surgery works and that this is the only reason I haven't been able to get pregnant."
"All done! And then I can have intercourse in two days, and I'm ovulating. So hopefully, this is the time. But just praying that it's God's timing," she added. "... I'm just so happy to have this done."
While filming the MTV series, the pair were open about wanting more kids.
"I love having a son. It's so much fun. So if we have another boy, we'll probably have three [kids]." Pratt previously said. "A psychic did tell us we're gonna have twins, so watch out, Mary-Kate and Ashley [Olsen]!"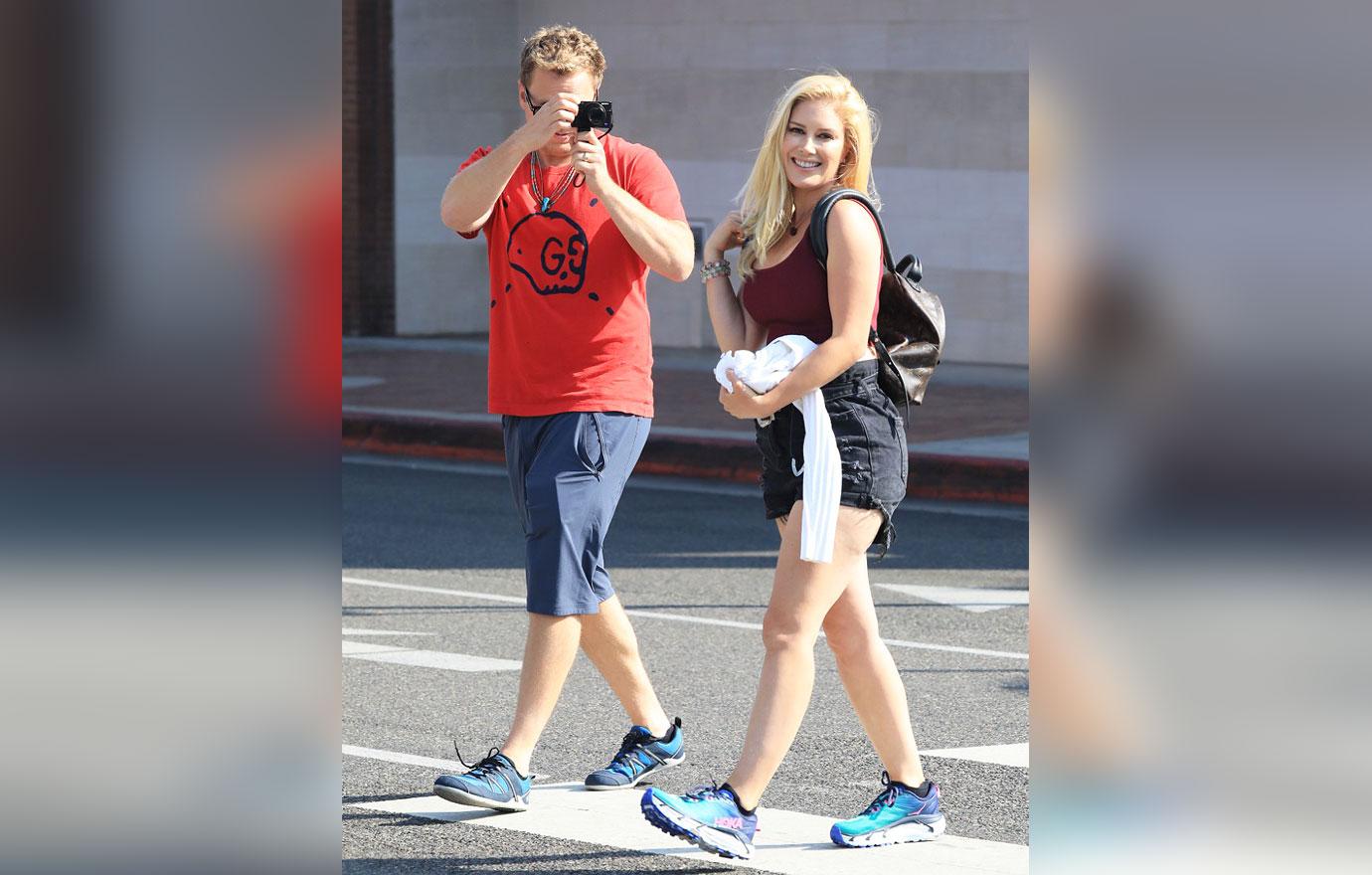 "Thank for all the love and support during my surgery and this journey we continue on, in hopes to have another baby. ❤️," she added on Instagram.
Of course, people are rooting for Montag and Pratt to expand their family! (They are parents to son Gunner.)
One person wrote, "As someone who struggled with fertility…I wish you nothing but the best! Unless you've experienced it you have no idea the pain. Praying for your guys!" while another added, "That's such a personal thing to share. You are so strong and I know your story will help others struggling. 💕."