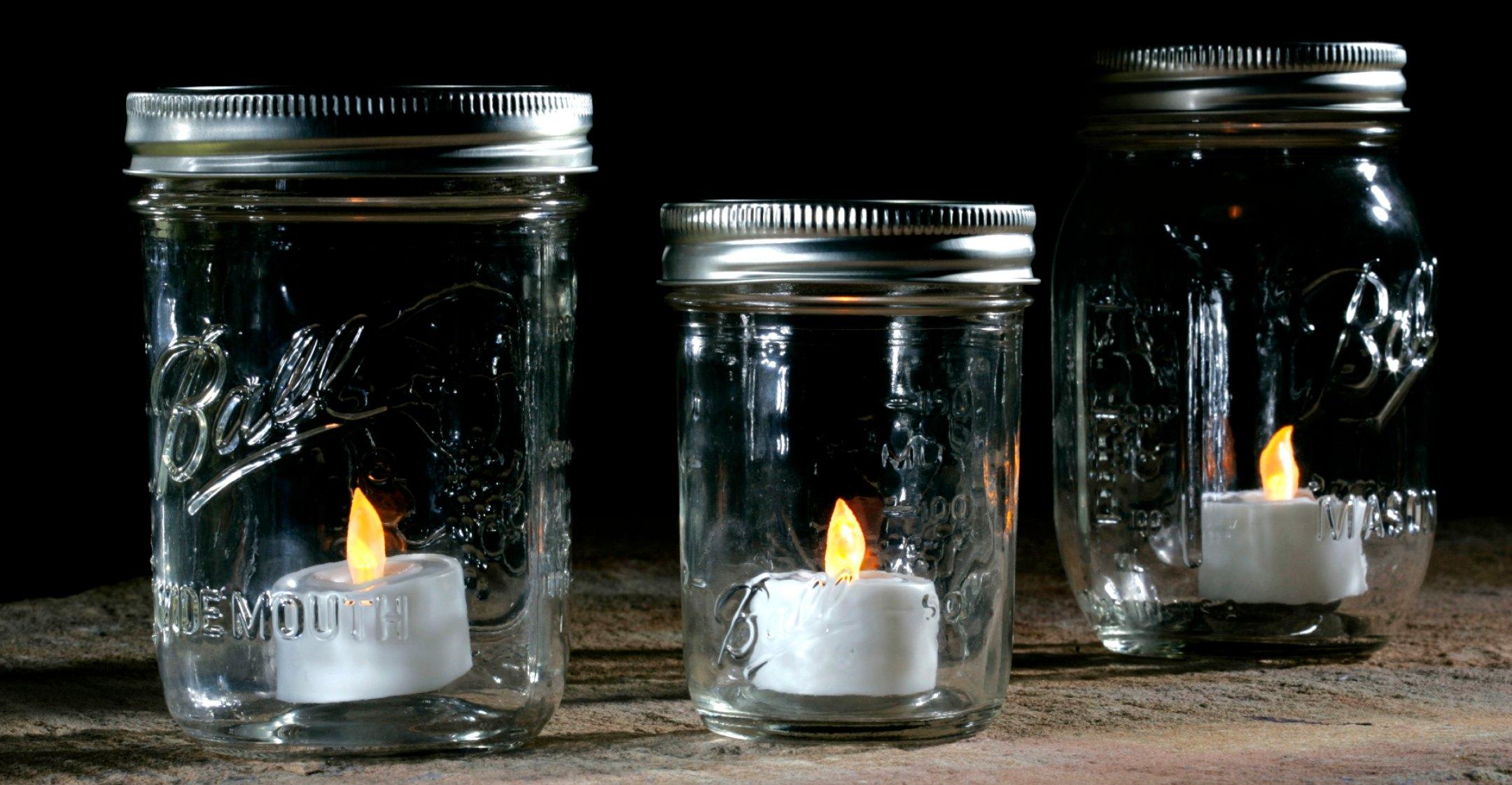 How To Turn Your Empty Mason Jar Into A Country-Chic Soap Dispenser
Though the trend kicked off a few years ago, mason jar crafts are still as popular as ever. The jars are super versatile: you can use them to hold utensils, mix or shake up a cocktail in one, or use it a flower vase.

And now, you can bring the country staple into your kitchen or bathroom with this easy soap dispenser craft. The cute style can be found pre-made online, but making it yourself allows you to personalize it and save money.
Article continues below advertisement
Materials
Mason jar, with a lid
Soap bottle with a pump
Glue, or epoxy or a water-resistant adhesive
Small screwdriver
Pen/marker
Spray paint (optional)
Directions
First, empty out your soap bottle and wash it thoroughly, including the pump.

Next, take the empty bottle and flip it upside down, placing the opening of the bottle in the middle of the top of the jar's lid. Trace the opening. Then, secure the lid back onto the jar.

Place a small screwdriver or other pointed object inside the circle and using a hammer, push down so the pointed edge pierces through the lid. Continue making the small holes until the entire circle is gone. You can use pliers to remove any tiny leftover pieces of the lid to try and make the circle as clean as possible.

If you want to spray paint the lid of the jar, do so now and wait for it to dry before proceeding to the next step.

Place the pump into the empty circle on the lid and secure back onto the jar. If the vertical tube pump is too long, cut it so that it fits. There should be a little bit of space between the bottom of the jar and the end of the pump.

Take the lid and pump back off the jar. Next, you'll secure the pump to the lid by adding a generous amount of glue to the underside of the lid and all around the pump. Let the glue dry according to package directions.

Fill up the empty jar with the soap of your choice and screw back the lid on top!