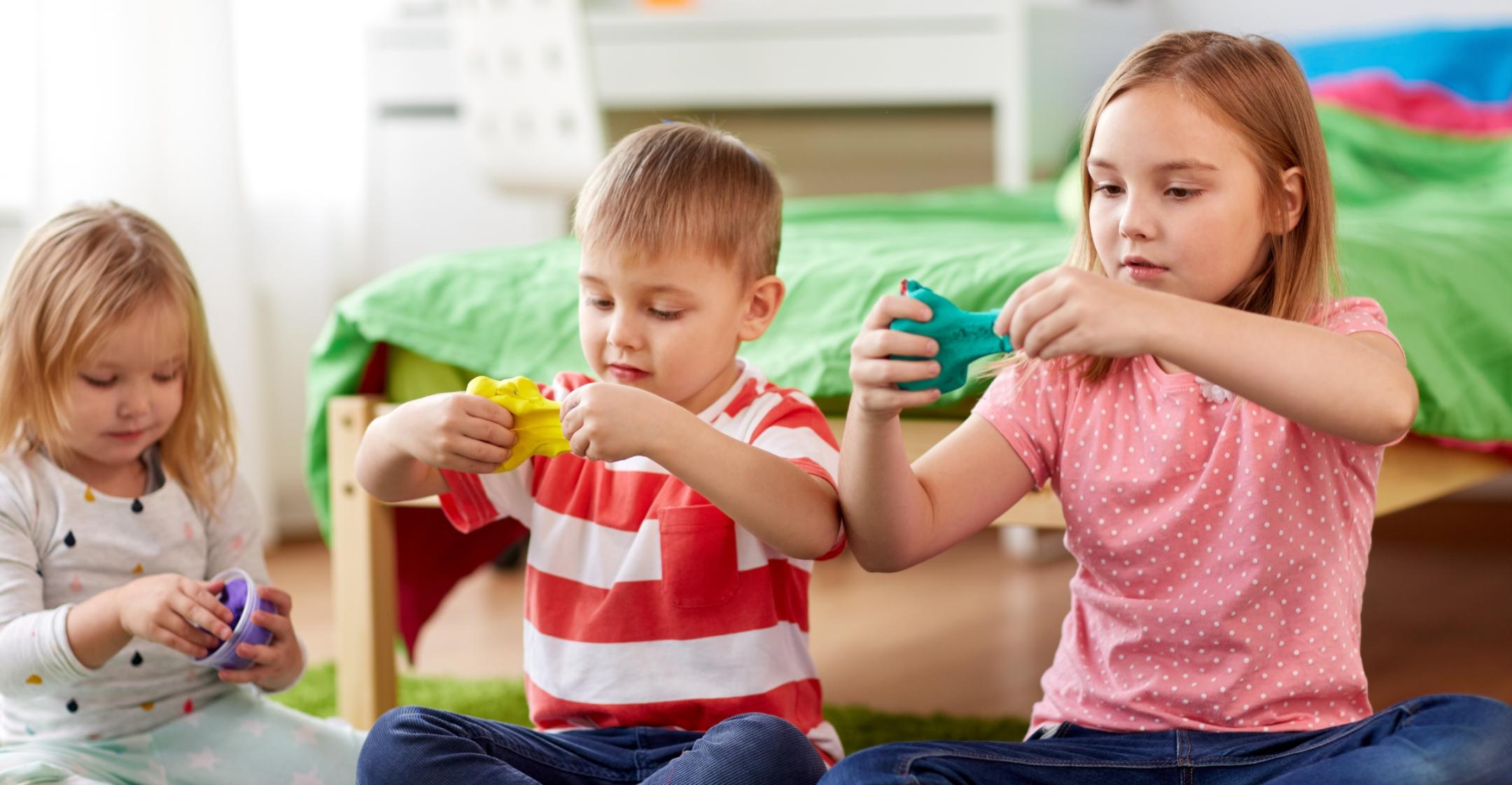 Watch: This Classic, Mess-Free Slime Recipe Requires Just 3 Ingredients!
From your niece and nephew to Kourtney Kardashian's daughter, just about every kid you know will jump at the chance to make slime. And though it sounds (and looks!) messy, it's actually relatively simple and quick to make.
Since the slime trend took over, crafters have concocted dozens of varieties, from glow-in-the-dark colors to scented versions. But for beginners, it's best to learn how to make the basic product first.
Article continues below advertisement
What You'll Need
1 bottle of glue (like Elmer's)
1 tsp. Borax (or another liquid starch, like Sta-Flo)
1 cup of warm water
Medium or large bowl
Rubber spatula
Food coloring (optional)
Directions
First, empty out a bottle of glue into a bowl.

In a separate cup or bowl, measure out 1 cup of warm water. Add 1 teaspoon of Borax and mix together with a spoon until it's completely dissolved.

If you want to make the slime a certain color, add a few drops of food coloring into the glue and stir with the spatula.

Next, slowly start to add the water and borax mixture into the glue — but just a tiny bit! Then start mixing with the spatula. If it's still sticky, begin adding in more of the water mixture, but again, just a little bit at a time. Continue until it's no longer sticky to the touch.

Eventually it should all form together and you can pick it up with your hands!