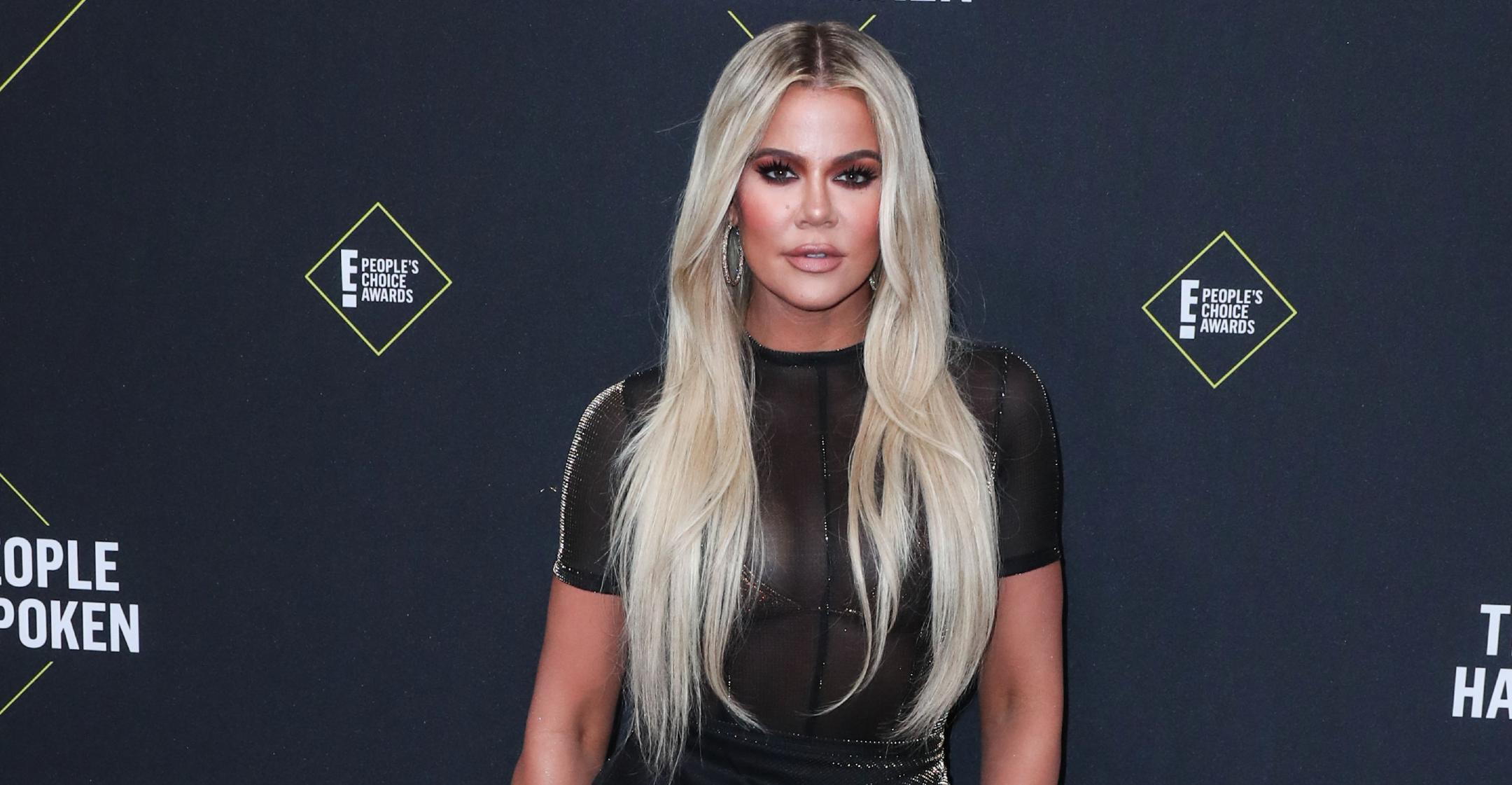 'I Tried To Live A Very Honest Life': Khloé Kardashian Dishes On The 'Responsibility' Of Being 'Vulnerable' With Her Fans
Khloé Kardashian's life has been captured by the cameras since Keeping Up With the Kardashians premiered in 2007 — something that's come with both pros and cons for the reality star.
Article continues below advertisement
"For me, it's such an honor that people feel so connected, and I don't take that lightly," she shared while appearing on model Leomie Anderson's podcast "Role Model." "And I definitely tried to be as respectful and aware of that as possible, but at the same time, it's also a great deal of pressure too."
Article continues below advertisement
"So as grateful and honored as I think all of us are, we know there's a great responsibility that people are looking up to us at the same time," the reality star explained. "I was 22 or 23 when I started, I'm going to make the mistakes that any person in their twenties does just trying to figure out life. And I don't want to have that held over my head for the rest of my life."
Kardashian pointed to her 2007 arrest.
"I think that's why I chose to be so vulnerable as much as I could showing, like, OK, this was a choice I made, I made a really bad decision or I showed my DUI and I expressed how stupid and careless and irresponsible that is," she noted.
Article continues below advertisement
"I tried to live a very honest life, both on camera and off-camera and hopefully people respected that even if I'm criticized for mistakes that I've made," added the mom-of-one. "I hope people can walk away and say, at least she was true to what she was doing and I wasn't putting it on a show for anybody, if that makes sense."
Article continues below advertisement
When the idea for KUWTK was first brought up, the Good American founder admitted she had "no idea what we thought we were getting into."
"I did not care about being on TV and at the time it wasn't even a big thing," she insisted. "We didn't understand what it was really. And I think that was the beauty of it because we had nothing to really compare it to."
"Like we weren't trying to look cute, we weren't trying to act any way that we weren't and that was the beauty of it because we weren't trying to keep up an image that we couldn't uphold," Kardashian said. "We were just being us. It just took off and we have no idea how it took off or why. It just was the perfect timing, I guess."