Exclusive: Reality Star Meghan King Tries To 'Be Resilient, Positive & Learn Lessons From The Past,' Says That Is 'Empowerment In It Of Itself'
Article continues below advertisement
By making these uplifting tees — with proceeds donated to The By Grace Foundation, a nonprofit that empowers women through education and service in Ghana, India, the U.S. and more — the 36-year-old, who is a longtime fan of LULUSIMONSTUDIO, hopes to boost women's confidence.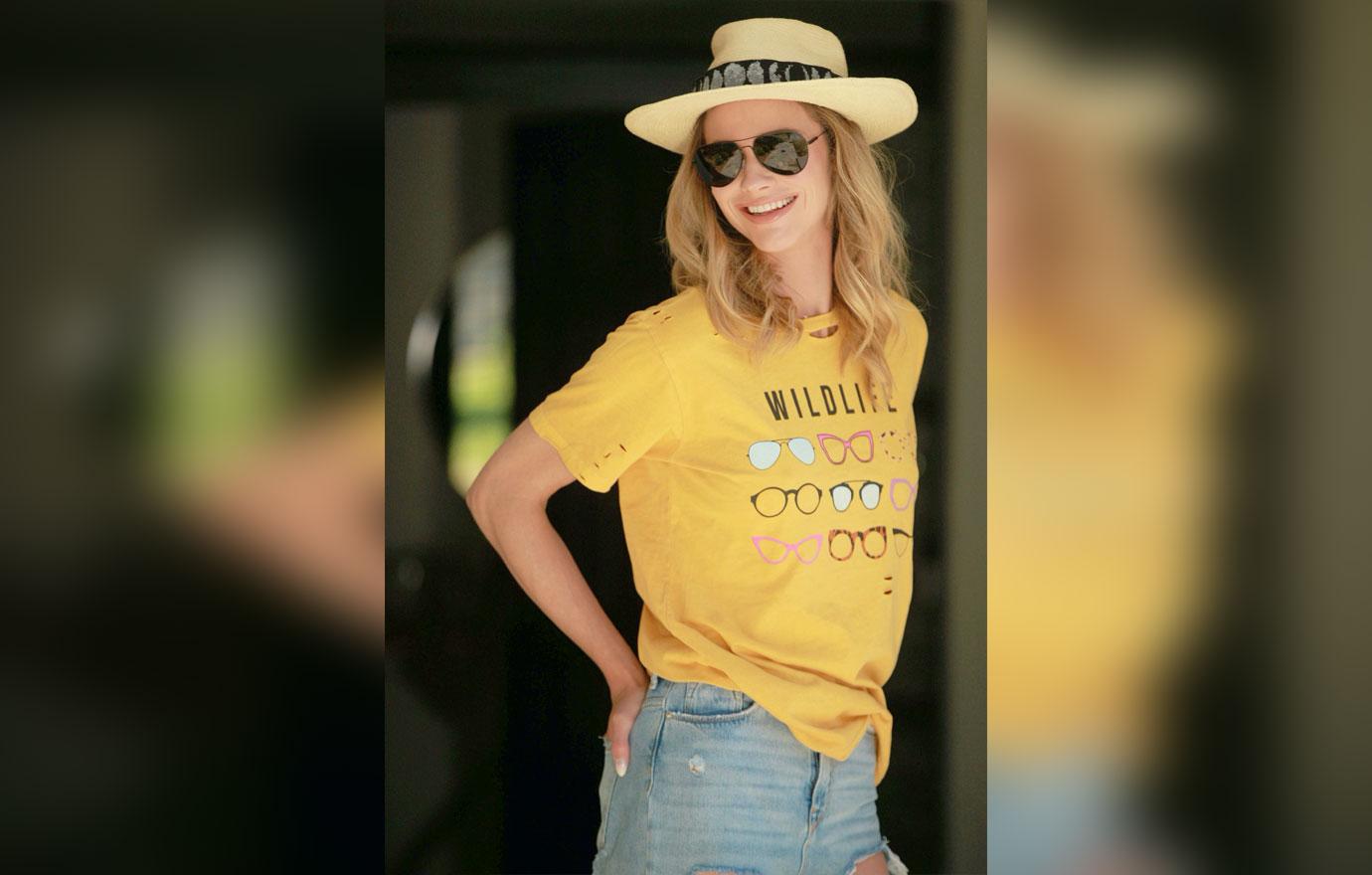 Article continues below advertisement
"I think that the best way to empower others is by living a life of example, and I am not perfect and in no way am I trying to necessarily be perfect, but I do try to be resilient and positive and learn lessons from the past. I think that if that is all I do, then that is empowerment in it of itself," the podcast host exclusively tells Morning Honey.
Though the RHOC alum has been in the spotlight for years, she reveals she has "always been pretty confident" because she "love[s] herself."
Article continues below advertisement
"I think it took time to consciously be aware that I loved myself, which is like a whole other awakening, but I think I always did love myself," she shares. "I mean, there have been times where I could have treated myself better, but I am not going to hold any grudges. We all go through ups and downs, so it's fine. You can have bad days. I have the grace to give myself bad days."
As for what the mom-of-three does to pick herself up, she focuses on herself.
Article continues below advertisement
"I try to look in the mirror naked and look in my own eyes, and I tell myself that I love myself and say it until I believe it," she states. "And it's hard and scary! The first time I ever did it, I cried. I literally cried because I was like, 'I love myself, holy s**t!' What a novel concept that you can love yourself, that's incredibly humbling. You're the only person who matters. You're the only person that matters to you. Anyone else can take a hike."
She continues, "You can never tell yourself you love yourself enough times. Doesn't it always feel good to be told that somebody loves you? It feels so good! You can [compliment] yourself! Sometimes I feel lonely without a partner, or I am huge on touch — it's my love language — and I often say to myself, 'I feel sorry for myself that I don't have a partner. Well, why am I feeling sorry for myself? Oh, I really wish I had someone to touch me. Well, what can I do to change that? Hug myself? I am like, Oh that feels nice. It's not the same but alright!' I am getting a little touch, but [I] just try to work through the feelings – why am I feeling what I am feeling and what can I do about it?"
Article continues below advertisement
Ultimately, King has come out on top, which is something she is really proud of.
Article continues below advertisement
"I trudged through a lot of mud, and it was not an easy process, but I just kept looking forward and trying to stay positive," she says. "I think that was really the key there — if you believe that something can happen, that it's going to happen, the manifestation, the law of attraction of happiness, I think that is the thing."
In the meantime, King is excited about her new capsule collection, which consists of gray, white and yellow tees — all made from 100 percent cotton. Each shirt also features a powerful graphic design — some of the wild animals can be found in Kruger National Park in South Africa — which represents the strong and fearless women in everyone's lives.
Article continues below advertisement
"It's not just your typical T-shirt, and it's wearable, but you can feel cool in it, too. You wear makeup with this T-shirt – not all T-shirts you can wear makeup [with]," she explains.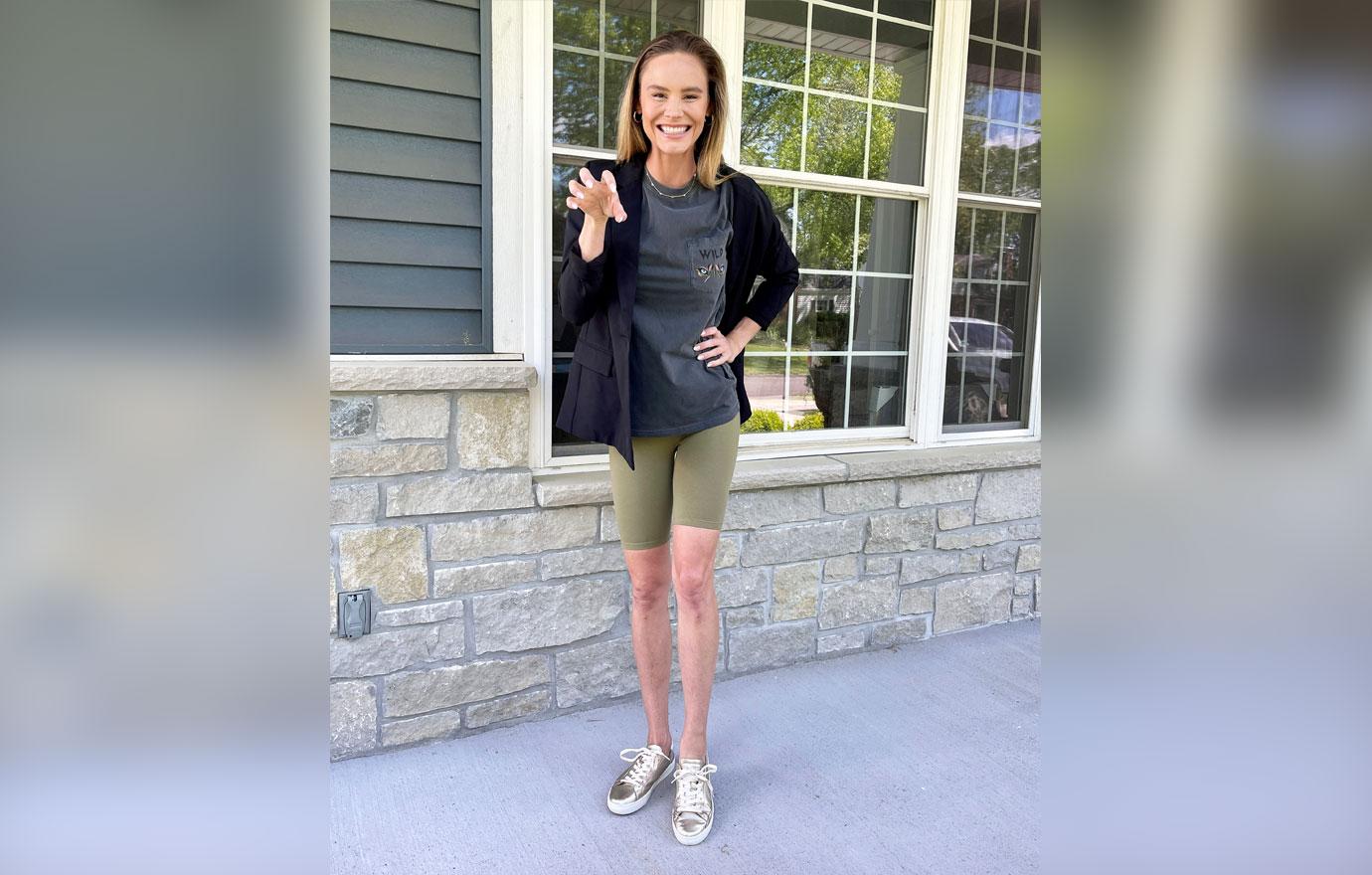 Article continues below advertisement
"100 percent of the proceeds are going to building the sewing center [in Africa], and there are other options to donate additional money that will also go directly to the sewing center," she says. "For instance, you can fund a sewing machine and other items there as well. So. help us help others!"
Article continues below advertisement
"I am going to do a wine line, so that's coming up. I will probably get back on TV in some capacity. The world is my oyster!" she exclaims.