Exclusive: Kelly Rowland Believes 'The Older We Get, The Sexier We Get': 'We Have To Own That'
One thing is for sure — Kelly Rowland is not afraid of aging. In fact, as a busy mom-of-two, actress, singer and more, she is embracing this time period in her life like never before.
Article continues below advertisement
"I think that the older we get, the sexier we get just because we're more confident and have more wisdom," the 40-year-old exclusively tells Morning Honey while talking about her partnership with Ronald McDonald House Charities (RMHC). "The more wisdom that we have, the more honest we are. If we made it this long and we're still figuring things out and we're still here, we are doing a hell of a damn good job! And I think that we don't get enough credit for that as women. If we are going to work, having our kids, making time for ourselves and enjoying our life with our friends and still having our cocktails here every now and then and just enjoying life, I think that is sexy as hell! We have to own that and show others because we don't give ourselves as much credit as we deserve, and I think women deserve all the credit all damn day long."
Article continues below advertisement
The "When Love Takes Over" songstress is happy that her bestie Beyoncé and Jennifer Lopez can show others that they can be a mom and look amazing — no matter what decade they are in.
"I thank God for all of these women who have birthed babies and showed society two big middle fingers, because for so long, there was this whole thing where it was like, 'Well, if you have a baby or children, you're no longer deemed sexy,' and I am like, 'Well, who the hell is trying to take that from us?' It made me so angry," she states.
Article continues below advertisement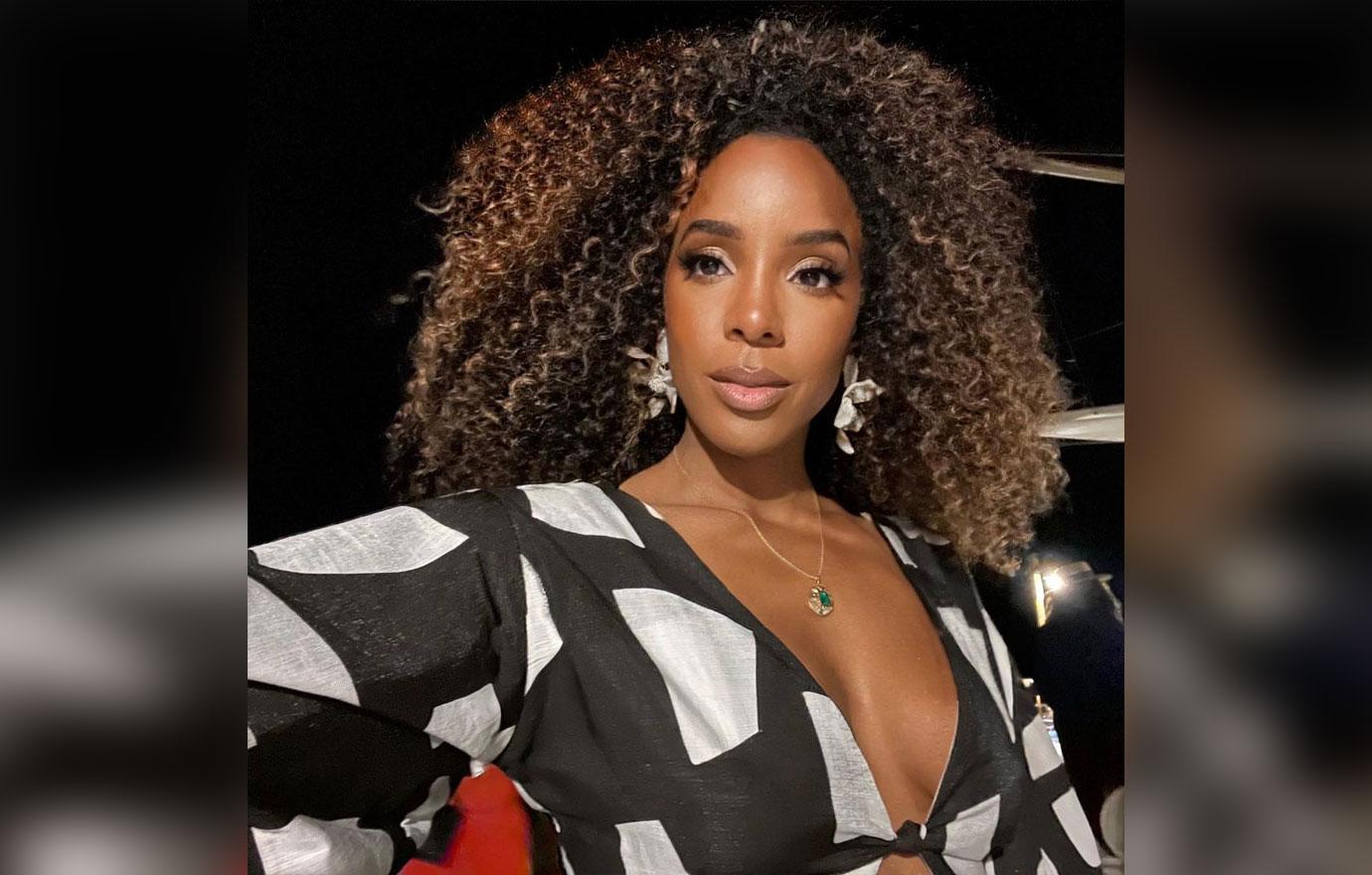 The actress is "still trying to figure out" how to empower women to stick up for themselves and not listen to what society has to say, but one thing she hopes she is doing a good job of is "sharing authentic and honest moments on social media with other mothers."
Article continues below advertisement
Instead of bashing each other, Rowland hopes to lift others up. "There is no time for us to actually start ridiculing each other because you may have one opinion of how someone should do something, but this is not that person's style of parenting," she says. "You can't pass judgment or blame or anything. I think that allowing us to allow each other the space in which we thrive is very important and allowing each other to be authentic."
Though the brunette beauty admits she too slaps a filter on her photos once in a while, she believes there's always this "unnecessary pressure" to look perfect all of the time.
"We can't do that anymore moving forward," she declares. "Now people actually crave you to be authentic and crave you to be honest because they're like, 'How are you doing it?' When we can actually just allow ourselves to be our most beautiful versions of ourselves, which is who we are, then it's much more of a sweeter share."
Article continues below advertisement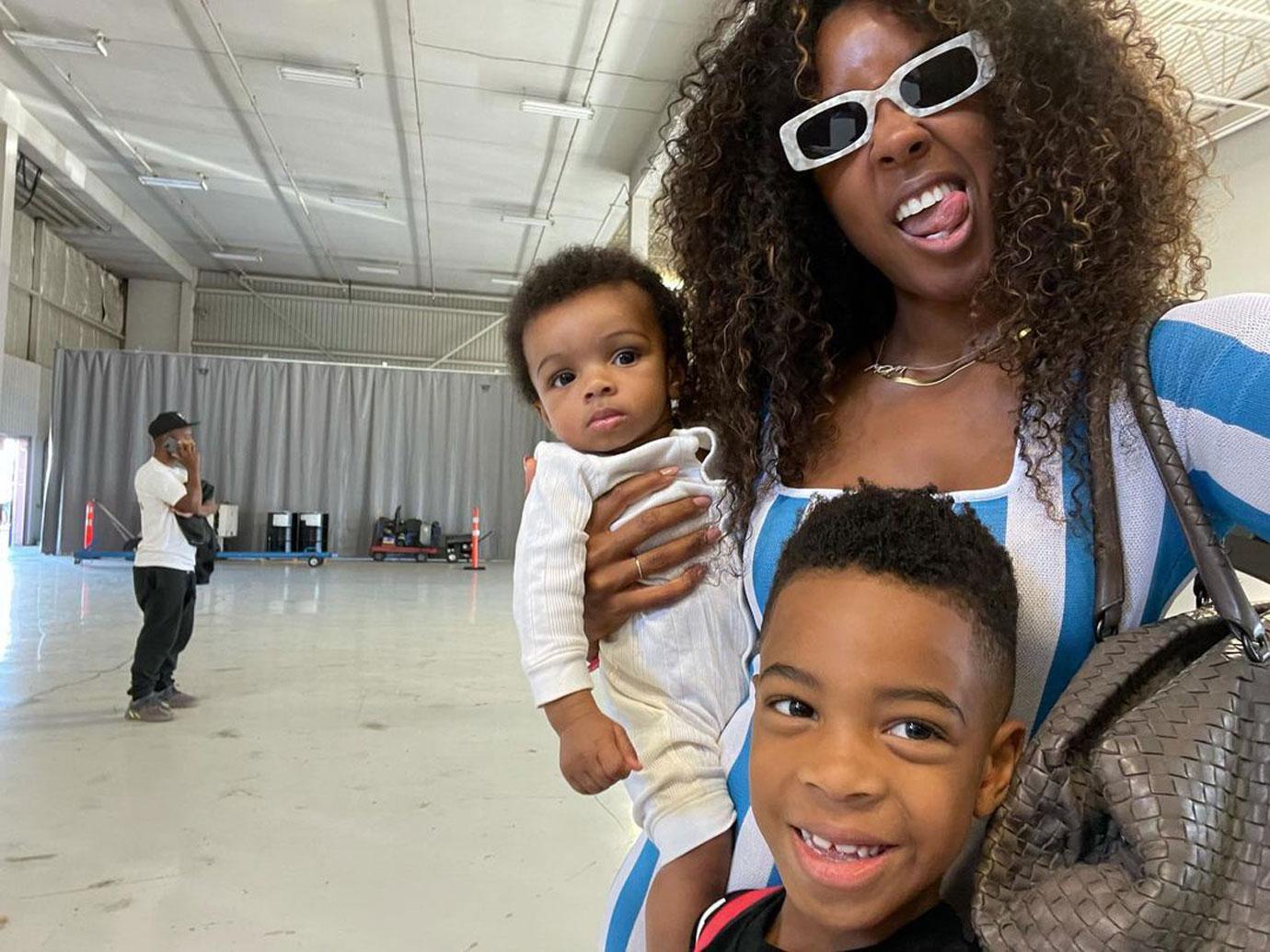 Despite having her hands full, the Georgia native "makes time for the things you want to make time for, and I really just enjoy my time with my kids," she gushes.
"I think that you just find time to have precious moments with your kids because they are not going to be that age forever, they are not going through certain stages and phases for long periods of times, it happens so fast. The world is moving so fast that if we don't actually take the time to breathe in those moments, we are going to let them pass us by and I don't want to do that."
Article continues below advertisement
In the meantime, Rowland — who shares sons Titan, 7, and Noah, 10 months, with husband Tim Weatherspoon — also hopes to instill important values in her tots, which is why her partnership with Ronald McDonald House Charities (RMHC) means so much to her, as the charity has always "been a part of my history."
When Rowland was part of Destiny's Child, the group was able to "travel to all of these parts of the country of the world to different countries and be able to visit different Ronald McDonald Houses. We were able to meet the kids, we were able to meet the families, we were about to see the facilities, we were able to see the passion, the compassion, the love from the staff, the smiles on these kids' faces," she recalls.
This holiday season, Rowland wants to give back in a big way. "I think the base of the Ronald McDonald House is love and sharing and it's family and that is why everyone feels so comfortable there," she adds. "I just want to encourage people to give to Ronald McDonald House Charities — you see exactly where the money goes. It's the season of giving and of love and I ask everyone to be an example of that."
Article continues below advertisement