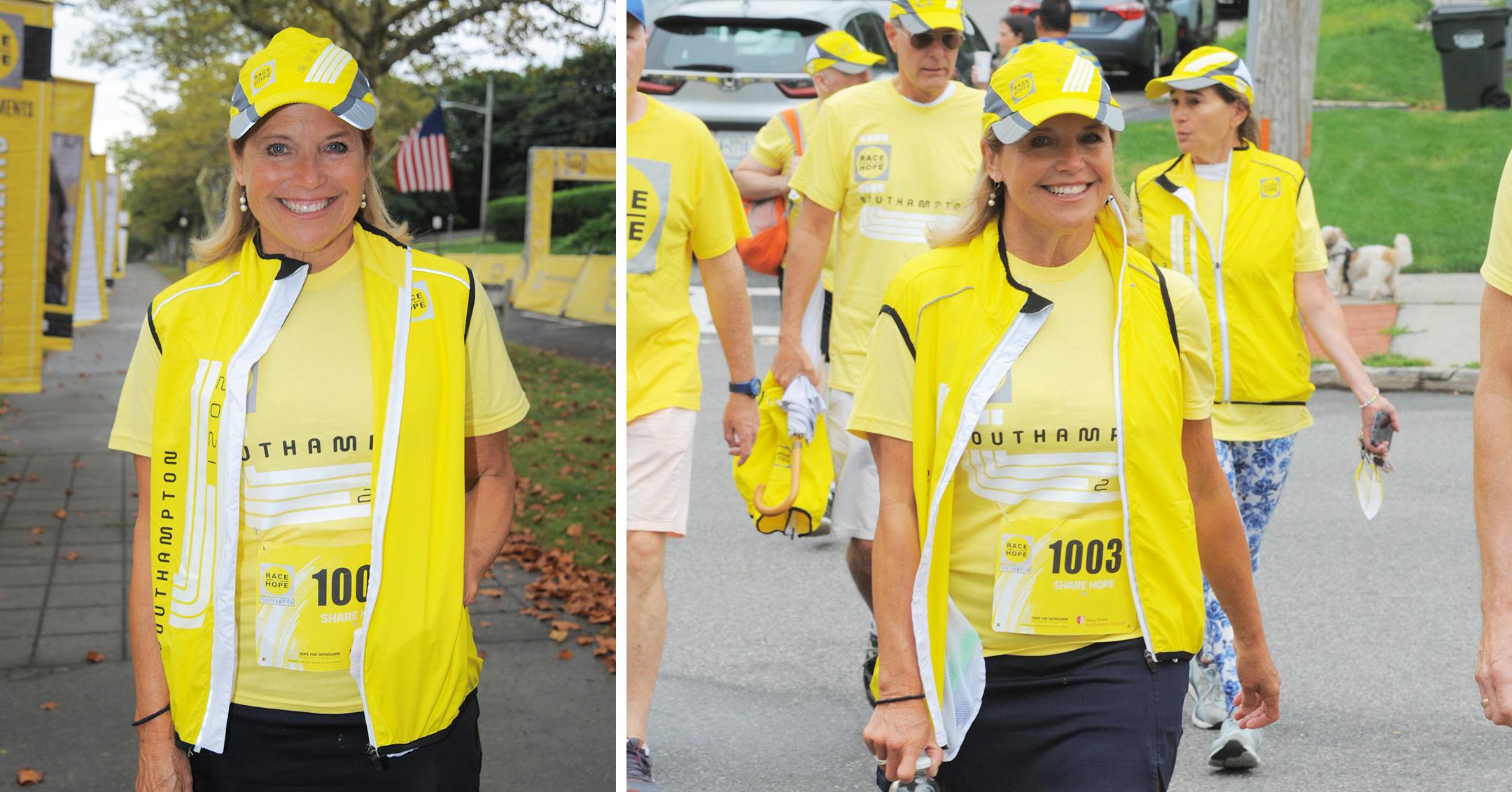 Setting The Pace! Katie Couric Hits The Hamptons To Participate In Charitable 5K Run — See Photos
Ready, set, go! On August 7, Katie Couric was seen at the sixth annual 5k race in the Hamptons' Southampton Village, an event that benefits the Hope for Depression Research Foundation (HDRF).
The TV star acted as one of this year's Grand Marshals alongside HDRF's cofounders, Audrey Gruss and Arthur Dunnam.
Article continues below advertisement
"We're thrilled to be able to gather in person again for this special day, especially with Katie Couric, whose warm smile is known across the world," Gruss shared with KD Hamptons. "Humans are wired to need warm social interaction. The isolation of the pandemic has taken a large toll on the nation's mental health."
Keep scrolling to see Couric in action!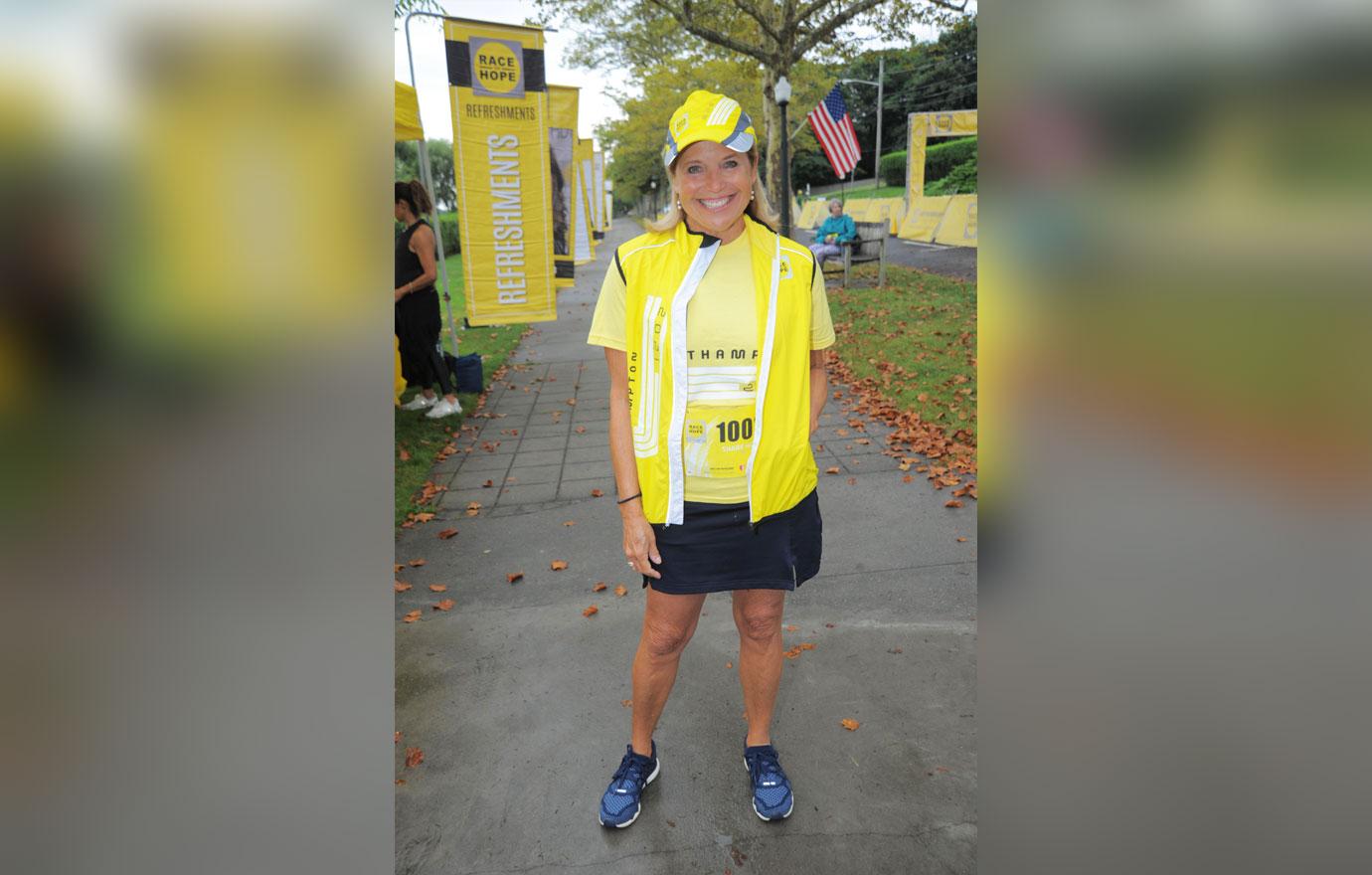 Showing off her sporty side! The mom-of-two wore a bright yellow jacket, hat and tee in addition to a black tennis skirt and a pair of navy sneakers.
Article continues below advertisement
While walking is a great form of cardio, Couric likes to tone her physique with Pilates, which she took up over the last year.
"Pilates has been so helpful to me. I was starting to get sciatica and feeling so stiff," the author revealed. "One thing I like about Pilates is, while you can buy a few items of equipment, you can really do most of it with just a mat."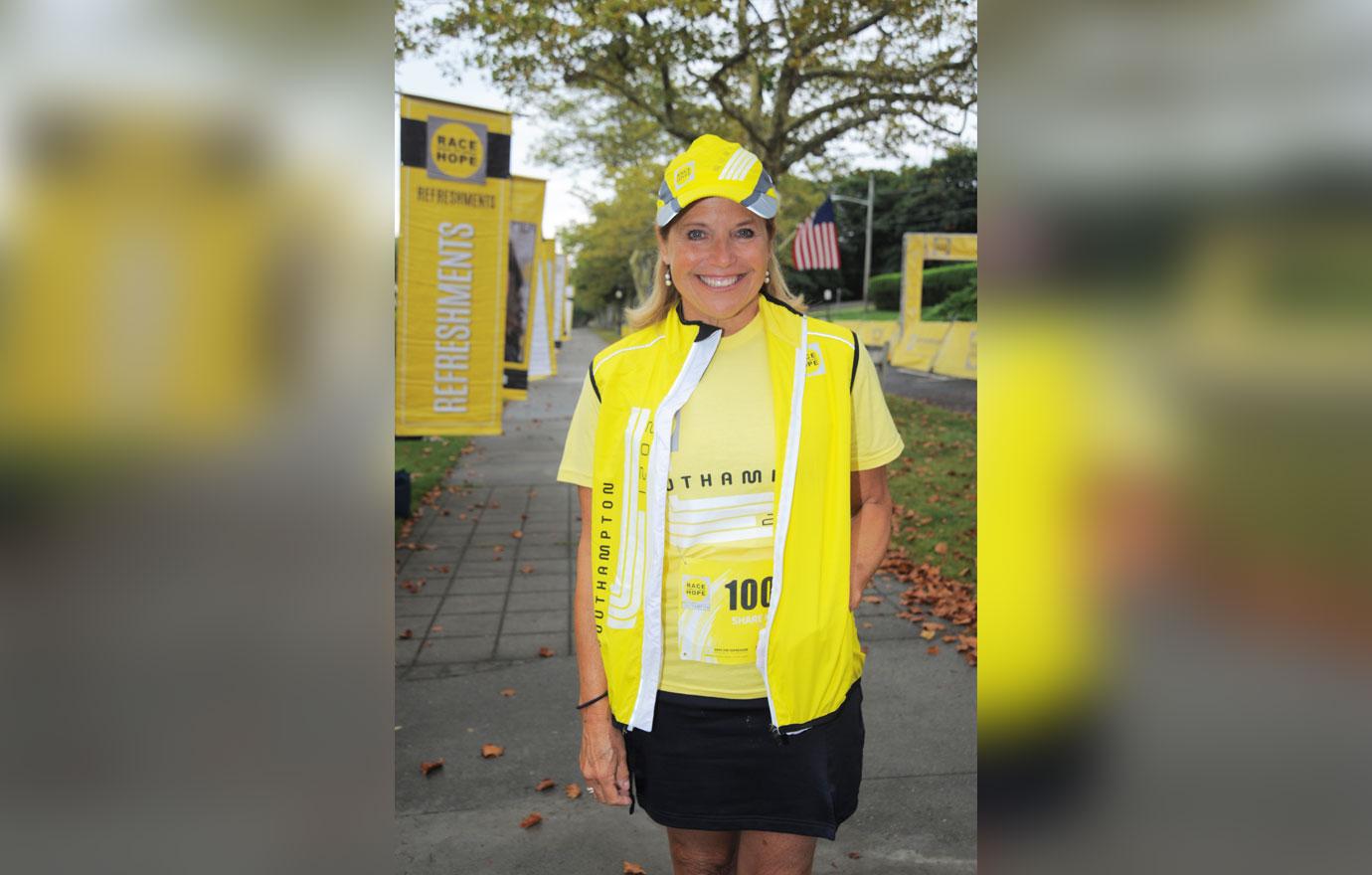 Gruss noted that nowadays, paying attention to mental health is more important than ever.
"As a society we are just beginning to identify the impact of the past 16 months," she noted. "Understanding and developing treatments for these mental disorders is therefore critically important, and that is what this race makes possible."
Article continues below advertisement
Last year's run had to be a virtual event due to the pandemic, but in 2019, 750 people showed up to participate!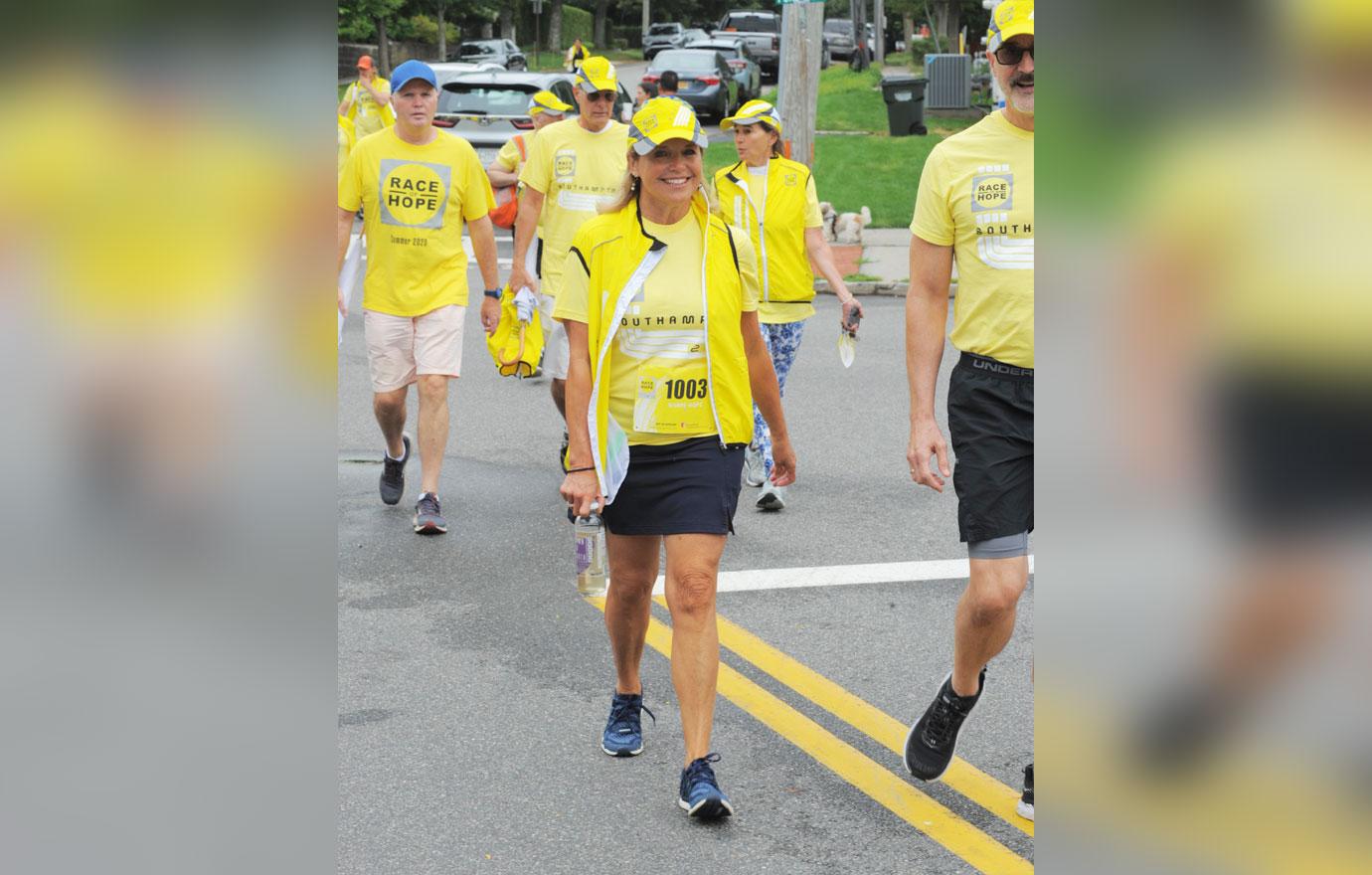 In April, the Katie host posted a photo on Instagram, admitting that she's "not a big mirror selfie gal but I woke up feeling pretty good about myself."
Aside from exercising, the Today star has been "eating better," quipping, "I think I've rediscovered my waist!"
Couric insisted that her new healthy lifestyle has nothing to do with looks.
"When we start seeing women as they age and appreciate the beauty that comes with that, women will stop trying to look young all the time," she's previously shared. "Someone said to me, 'I have so many wrinkles.' I said, 'I think wrinkles show a lifetime of laughing and smiling.' And that's an awesome thing to show on your face."