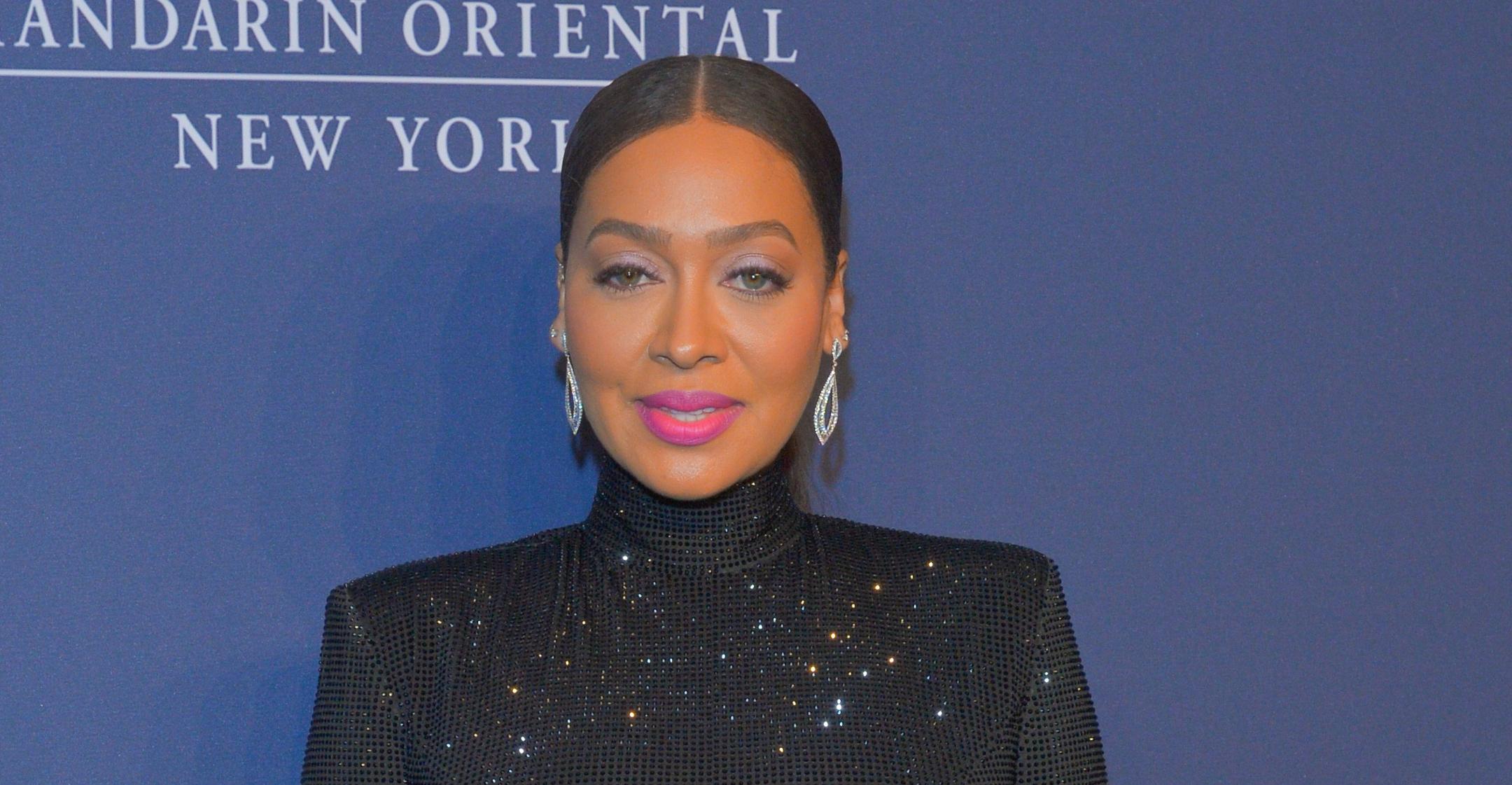 La La Anthony Insists That Listening To Music While Working Out Will Help You Stay Energized & Focused
Article continues below advertisement
"Self-care [is important] because it allows me to be a better person for myself, for my family, for my son, for my job, for my friends," she noted to Bustle, revealing that pampering herself is something she learned from her mother.
"My mom always says, 'Be gentler with yourself, be nicer to yourself,'" she explained. "So I'm constantly reminding myself to practice my self-care."
For Anthony, self-care comes in the form of exercise.
Article continues below advertisement
The reality star recently started gravitating towards Peloton classes.
"I love it because you can do it at home and you feel like you're interacting with whoever the instructor is when you're on the bike, which has really been a savior for me during the pandemic," she shared of using the stationary bike.
Article continues below advertisement
The mom-of-one is also a fan of Pilates, admitting that after a hiatus, it's something she's going to try and "get back to."
She's also well aware of the benefits that yoga offers, "but it moves really slowly, and I'm such a fast-paced person that I just can't get into it," she explained.
However, she is partial to meditation apps so she can "just kind of zone out and not be on email or Zoom," she stated. "I think it's important to just block out all the noise and sit in silence for a couple of minutes a day to get your mind right."
Article continues below advertisement
Regardless of the type of exercise, the Think Like a Man star makes sure she always has an updated playlist while she burns calories.
"I love hip-hop music — whether it's Drake or Nicki Minaj or Cardi, [I love] music that gives you energy," Anthony said. "It's hard to focus and keep your energy up when you're working out."
To soothe any sore muscles, the New York native uses a sauna.
"I love to sweat in the infrared sauna blanket I have at home," she revealed. "It's great because you just lie there and you just sweat and detox."