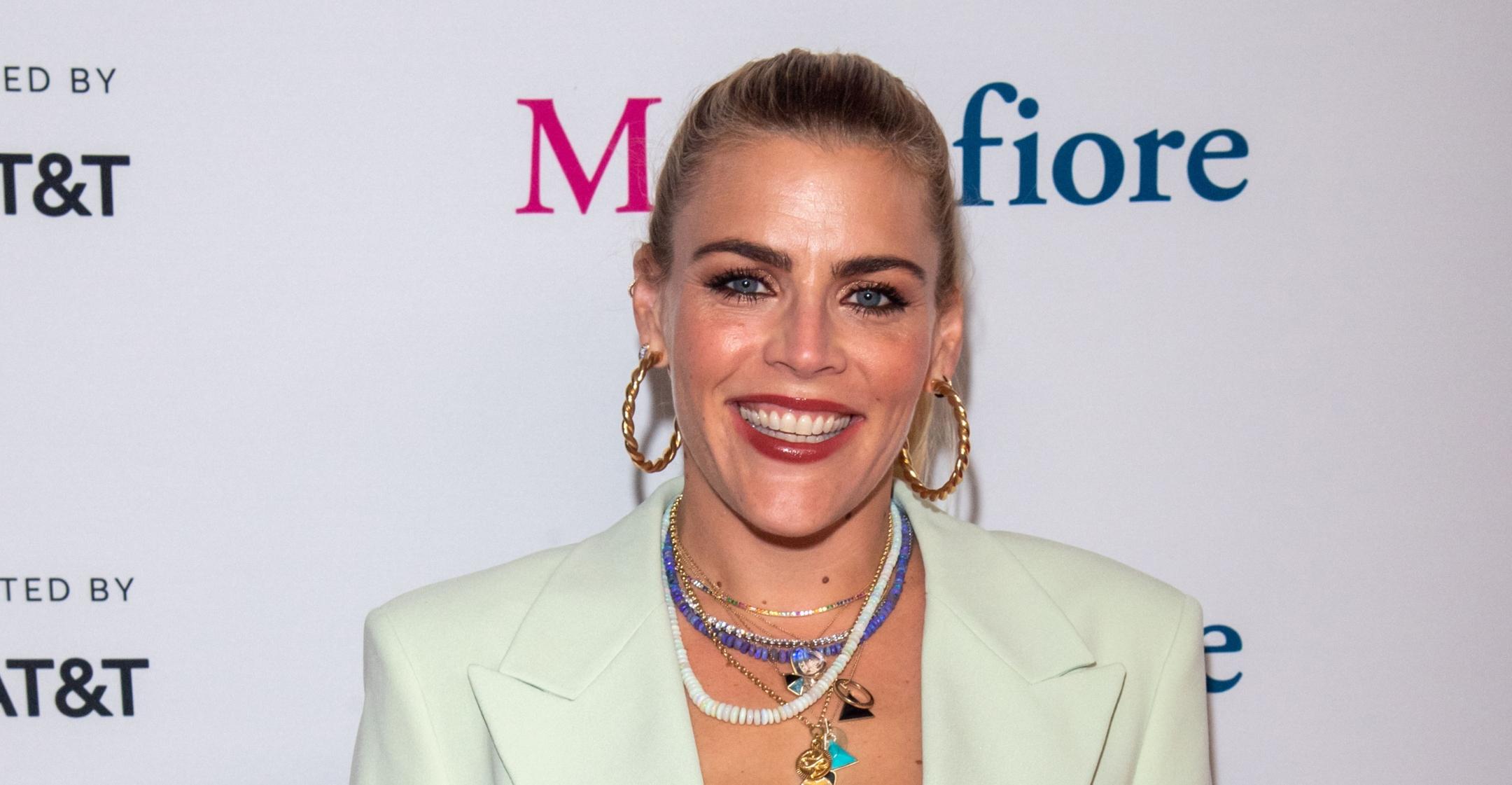 'It's OK To Slow Down': Actress & Mom-Of-Two Busy Philipps Tries Her Best To Make Self-Care A 'Priority'
As much as Busy Philipps enjoys bonding her with two kids, the actress is the first to admit that she loves to have some alone time. The act of balancing self-care and parenting is something she learned about during her childhood, as her mother never missed a pampering session at the salon.
Article continues below advertisement
"Those beauty treatments were her time for herself because we didn't have childcare," she told PEOPLE. 'It really did demonstrate the importance of taking time for yourself as a parent."
Article continues below advertisement
When it comes to unwinding, the Girls5eva star prefers to listen to music, practice transcendental meditation or exercise.
"Working out has been a thing that I've been able to do for myself for self-care because it really makes such a difference in my mood and getting endorphins going," she explained. "I think if you had told me when I was in my early 20s that I would be one of those people, I would have rolled my eyes!"
The blonde babe acknowledged that carving out time for herself can be tricky, but she's determined to make it a "priority."
"There's no easy answer to how you do that because it requires you to become an advocate for yourself," she noted. "During the pandemic, statistically, women in households burdened more of the domestic labor, the schooling and the childcare, in addition to maintaining their jobs outside of the home."
Article continues below advertisement
"I think that what is interesting now is as we shift back to the new normal in our lives, is how we continue to remember that it's important to carve out those moments for ourselves," Philipps added. "It's OK to slow it down from time to time."
Article continues below advertisement
The Busy Tonight host hopes to instill her own practices into her kids, the same way her mom did for her.
"We do different kinds of things. Sometimes my nightly bath becomes a free-for-all in my bathroom. The door is open and my kids come in, sit down and talk to me," she said of their time together. "It's kind of fun."
"There's a part of me that could lament that I don't get just alone 'alone time.' But I have to say, I also am very well aware that my kids are getting older and the amount of time that they want to spend with me is getting shorter and shorter," noted Philipps. "So, I will take it wherever I can get it. Sometimes, my kids have their own ideas about the thing is that they want to do."