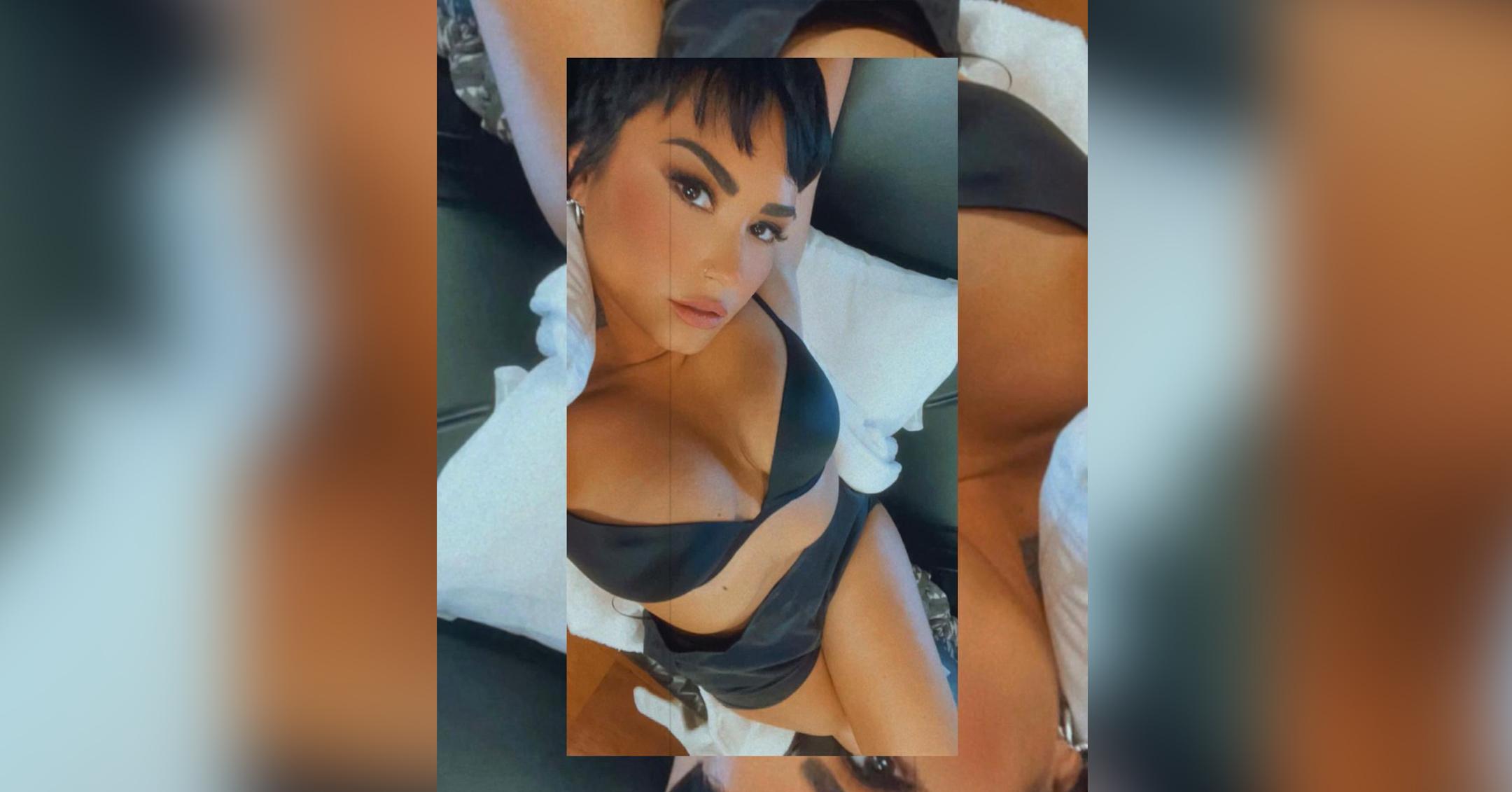 What's Wrong With Being Confident? Demi Lovato Shares Sexy Selfie To Declare They're Finally Comfortable In Their Skin
After years of struggling with body image and an eating disorder, Demi Lovato is finally loving the skin they're in!
On July 20, the "Cool For The Summer" singer posted a skin-baring selfie to reveal they just filmed their first sex scene for an upcoming movie. And much to their surprise, the process was relatively enjoyable!
Article continues below advertisement
"I had a little anxiety going into it but the cast and crew were so professional and easy to work with," they shared on social media. "It calmed me down immediately."
"Then, I thought about how proud I am for being able to feel comfortable enough in my skin to do that," Lovato noted. "I rarely ever showed my arms before.. now I'm in this!!"
Article continues below advertisement
The Camp Rock star admitted they still don't always "feel good in my skin, so when I do, AND I feel sexy enough to post - I do just that!"
"It's important to celebrate the little wins," they insisted. "Yay for this random burst of body confidence and yay for awkward hilarious sex."
Article continues below advertisement
Lovato's post comes two months after they revealed they identified as nonbinary and will now be using the pronouns "they/them," explaining those words " I feel in my gender expression and allows me to feel most authentic and true to the person I both know I am and am still discovering."
Article continues below advertisement
"This has come after a lot of healing and self-reflective work. I'm still learning and coming into myself, and I don't claim to be an expert or a spokesperson," the crooner continued in a social media post. "Please keep living in your truths and know I am sending so much love your way."
The former Disney star noted that it's OK if you misgender them, as they sometimes do it themselves.
"It's a huge transition to change the pronouns I've used for myself my entire life. And it's difficult to remember sometimes!" they wrote on Instagram. "As long as you keep trying to respect my truth, the shift will come naturally, I'm just grateful for your effort in trying to remember what means so much to my healing process."