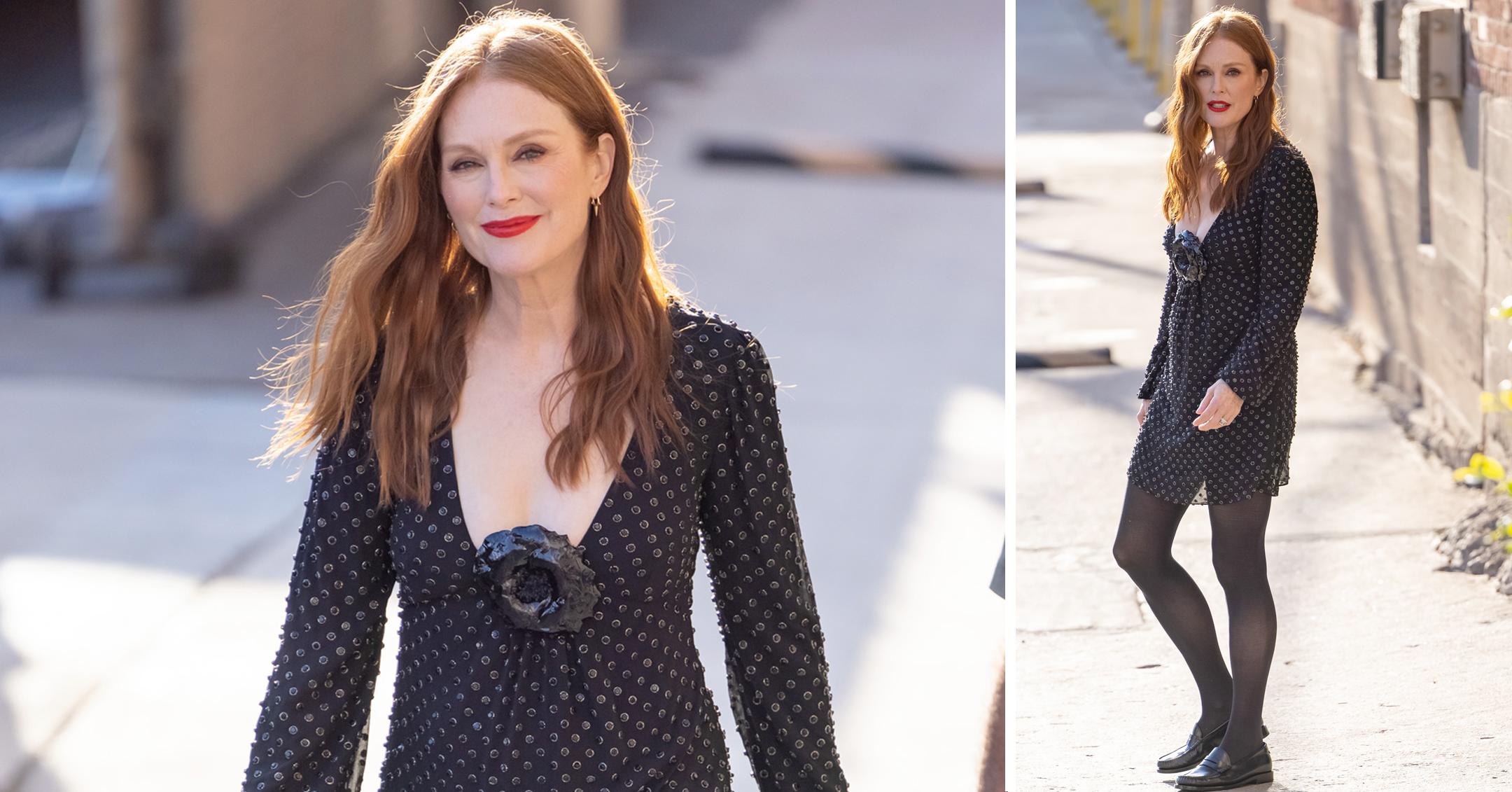 Julianne Moore Steps Out In Patterned Dress & Sheer Tights To Promote 'Dear Evan Hansen': Photos
Actress Julianne Moore is making her way back to the talk show scene! On September 22, the Dear Evan Hansen star stopped by Jimmy Kimmel Live!, where she dished about her role in the upcoming movie musical, which is based on the hit Broadway play.
Scroll down to see what she wore for her appearance.
Article continues below advertisement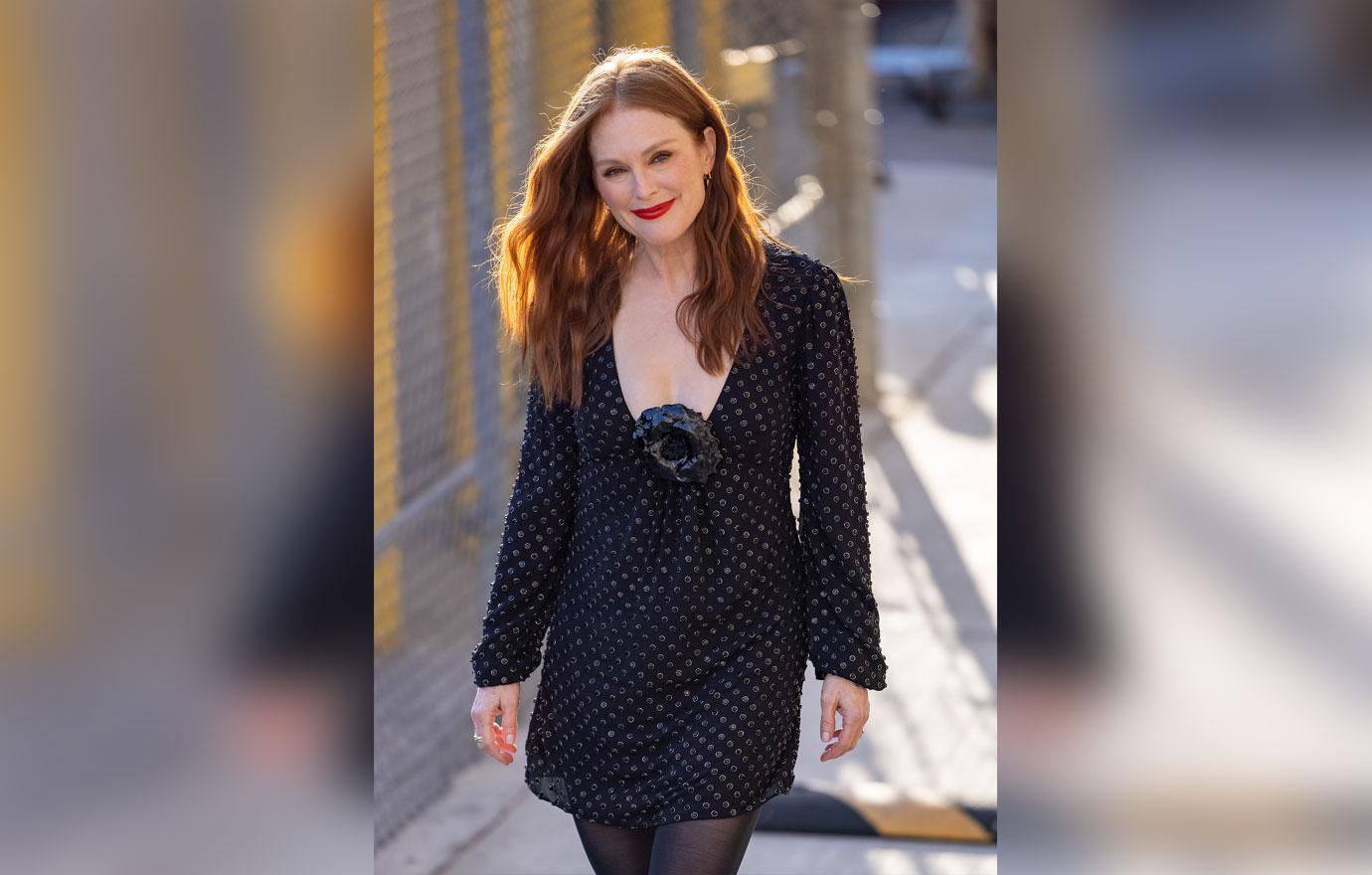 The star styled her signature red hair in loose waves and wore a patterned dress with sheer tights. The long-sleeved frock featured a deep V-neckline and was adorned with a large flower.
She kept her feet comfy by slipping on a pair of black loafers.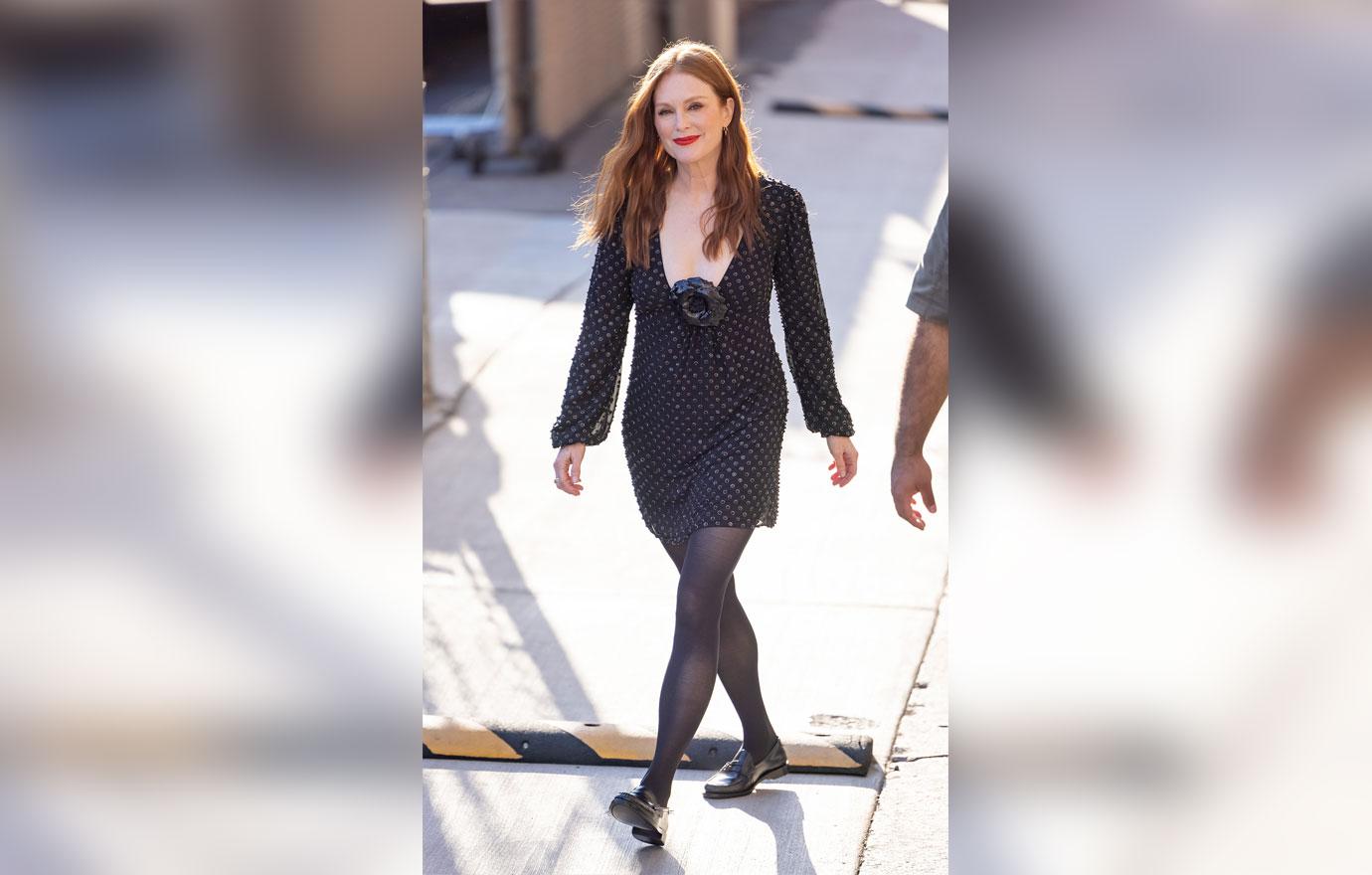 While the Oscar winner has appeared in countless flicks, this movie marks the first where she had to sing — but she was unsurprisingly relaxed about it.
"I had a lot of support, I had the best musical team. And I did nothing but sing for months and months and months — and sing one song, too," she explained. "Someone else asked me, 'What else did you sing?' And I'm like, 'Nothing. Just that song.'"
Article continues below advertisement
Before receiving the role, Moore admitted that she was a huge fan of the Tony Award winning play.
"I mean, I saw this shortly after it opened. We had great seats, I remember that — I brought my kids, and two minutes into Ben [Platt] singing I turned to my daughter and was like, 'I've never seen anything like that.' It was a very big deal for my family when I got this job."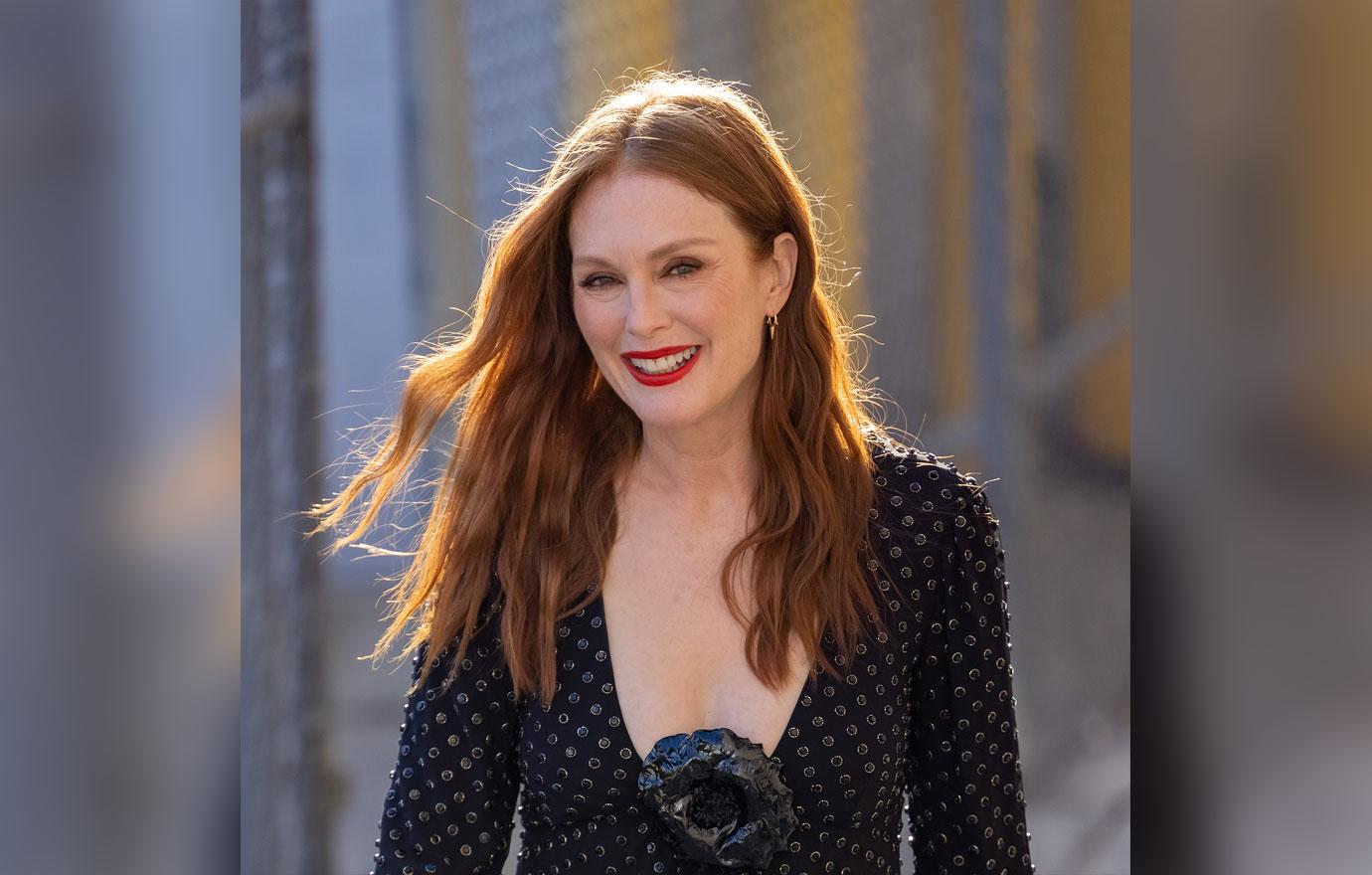 As a mother-of-two, the Boston University alum found it easy to relate to her character, who's also a parent.
"It really spoke to my teenagers when I first took them to see the show years ago in New York City," she recalled to DuJour. "I can remember when my son was 14 and he stopped talking to me and I would just find a way to spend time with him, take him shopping for jeans or do something with him to connect. I just tried to be in his orbit while giving him space. You want to be there for your kids."
Dear Evan Hansen premieres September 24.