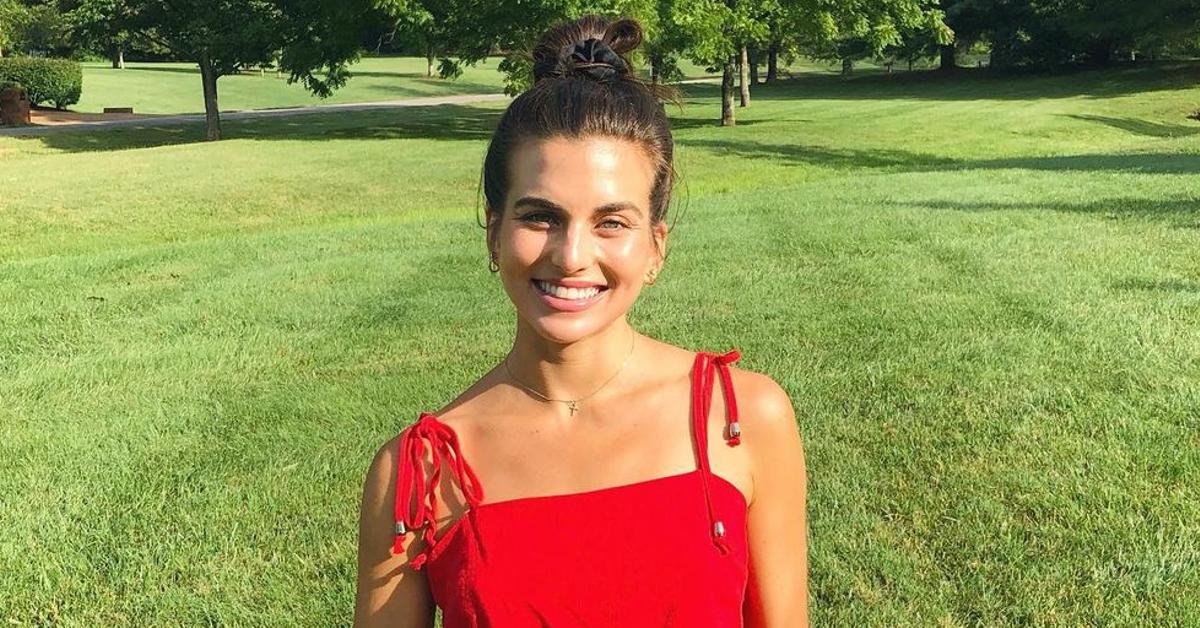 Exclusive: After Dealing With 'Major Body Image Issues Growing Up,' Jessica Clarke Higgins Now Focuses On 'What Brings Me Joy'
Jessica Clarke Higgins typically has a smile on her face, but she admits that when she was younger, it wasn't all rainbows and butterflies. However, going through tough times helped her come out on top, and now she is happily married to Bachelor star Ben Higgins, is passionate about health and wellness and is enjoying this time in her life.
Article continues below advertisement
"I had major body image issues growing up and was always more reserved because of that. I recovered from an eating disorder in college and through that journey, I think it finally hit me that my friends and family loved me more for who I am on the inside than anything else — that gave me the confidence to really come out of my shell. When I met Ben, he gave me permission to be fully myself as well and he really has shown me what unconditional love is," the 26-year-old exclusively tells Morning Honey while promoting her partnership with MagicLinen. "Through all of that, I have learned to focus my energy on what brings me joy and let go of the rest. Once I started following my passion, the confidence came more easily. I am passionate about wellness, skincare specifically, and recently got my esthetician license and launched a skincare business. Truly though, I think it's all about the people you surround yourself with."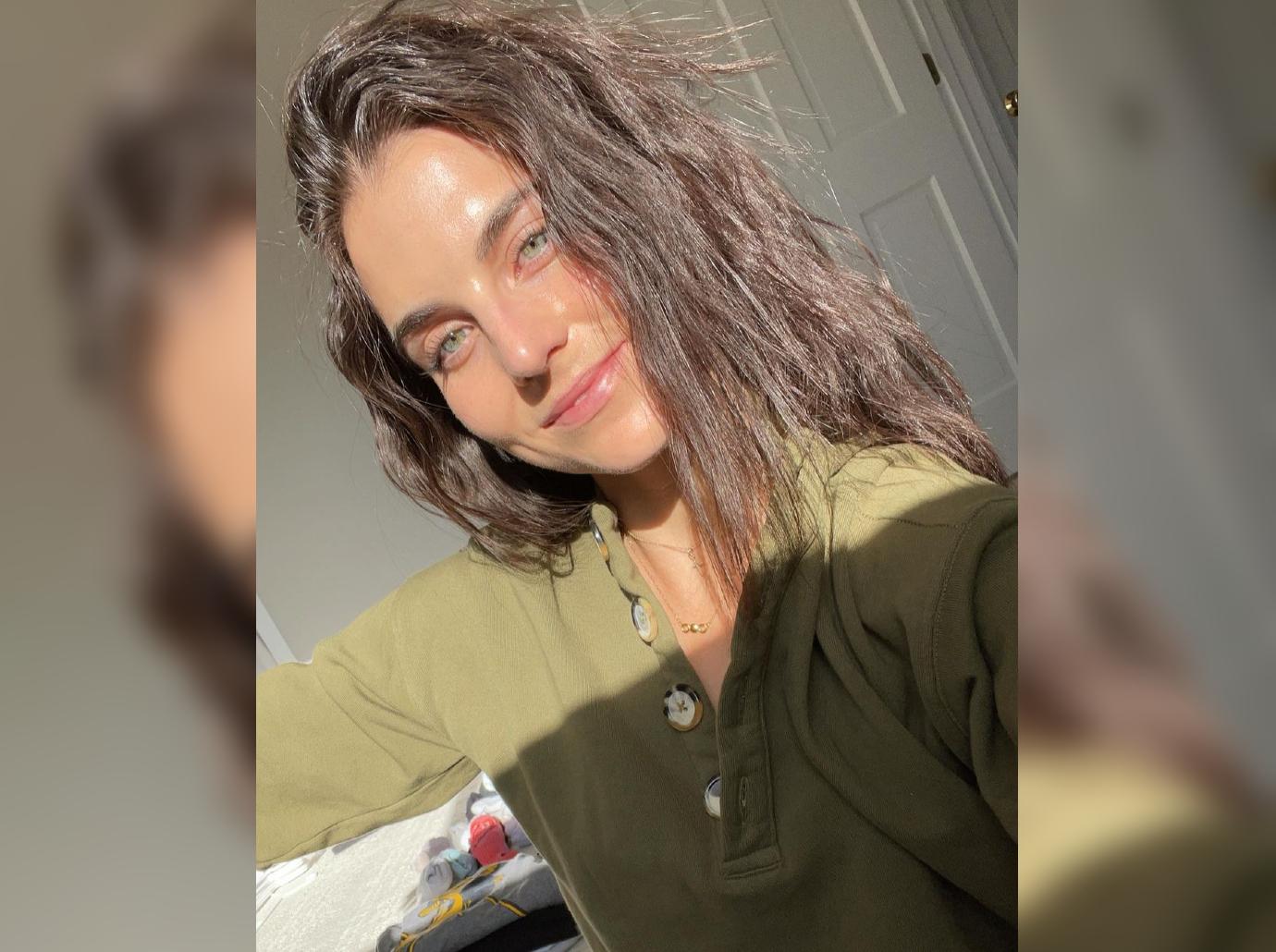 Article continues below advertisement
The brunette beauty knows all too well that Instagram and other apps don't always show the full picture of what someone else is going through.
"I think it's important to focus on being the best person you can be. With social media, it's easy to look and compare yourself to others. Once you start focusing on you, your dreams, and what brings you joy, the rest will start to fall into place. The world would be so boring if we were all exactly the same, we need each person on this planet in order to make life interesting and keep the world going round," she advises.
Going forward, Higgins hopes to "encourage" others to "be themselves" — in real life and online.
"I try my best to show all parts of my life, and I don't filter my images and Instagram Stories," she shares. "I have a lot of friends and family who keep me accountable to make sure that my content is clean and genuine. I think that when you are fully yourself, you are also your best self. I hope that I younger girls are encouraged to love themselves, no matter what societal pressures are on them to be a certain way."
Article continues below advertisement
In the last few years, the Tennessee native — who married the reality star in November — launched a skincare business, which offers facials and skincare services, and she has heard it's inspired "other girls to go back to school" or create a new company.
"I'm so happy that my journey can encourage others to take that leap! I feel like I'm just figuring it all out myself, but it did take a lot of courage to get here!" she exclaims.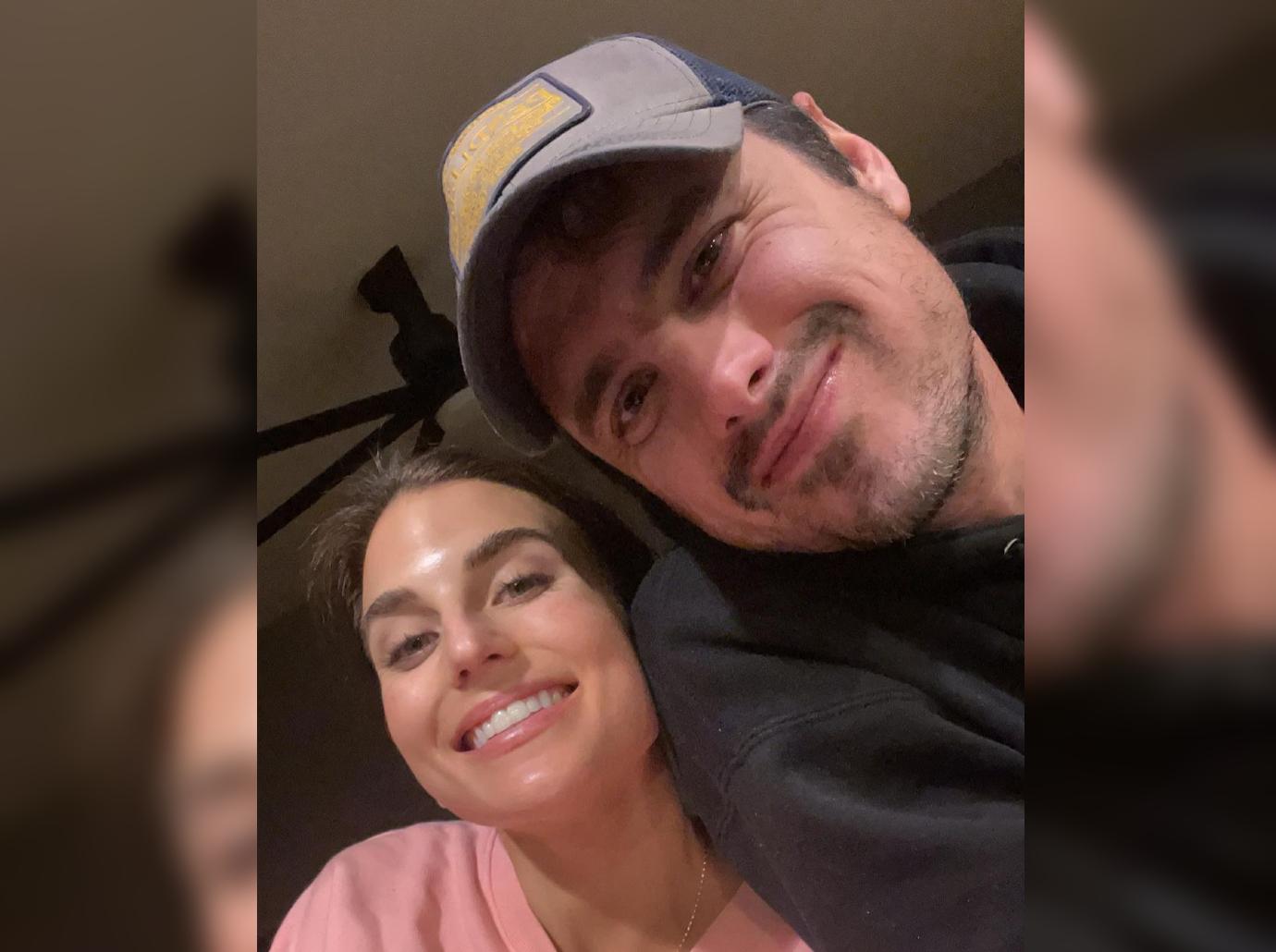 Article continues below advertisement
"I absolutely love it! I love helping people feel good in their own skin (figuratively and literally!), and in the future I'd love to have my own skincare line," she gushes. "I recently launched a face mask in partnership with Clearstem and that really inspired me to keep working hard on this skincare journey!"
While Higgins is excited for what the future holds, she admits that between focusing on work, planning a wedding and moving to a new state, she didn't take time to just relax and "wasn't able to produce my best work."
Article continues below advertisement
Now, "with the encouragement of my now husband, I started to carve out time for myself," she says. "I actually now only go into my skincare clinic four times per week and take at least one day to catch up on everything else I need to do. The time blocking has really helped with my overall mindset and even helped with my business too! It gives me a clearer head and better well-being."
The University of Mississippi alum is also gearing up to celebrate the holidays with her hubby, which is why her partnership with MagicLinen was a no-brainer.
Article continues below advertisement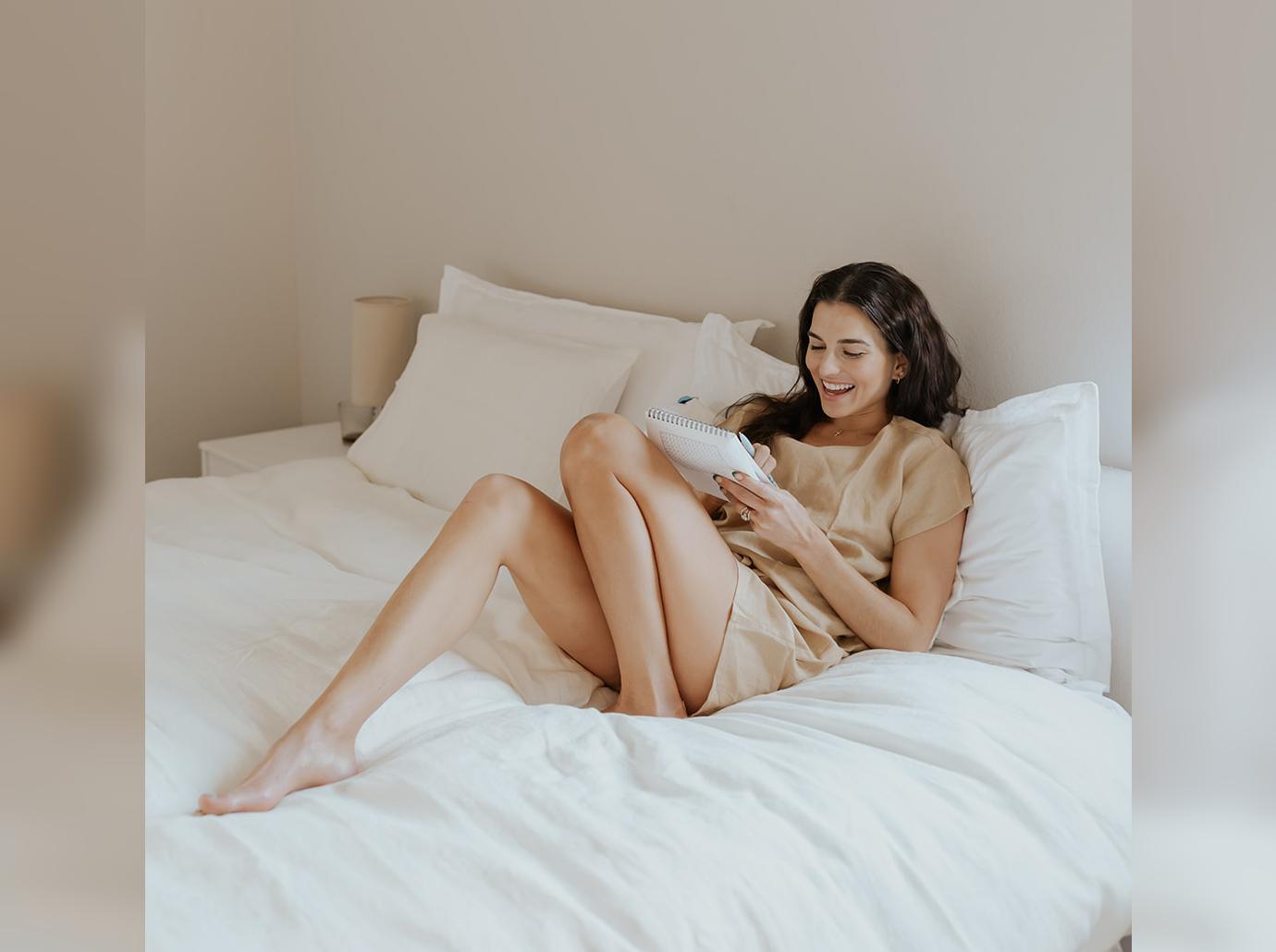 "As a newlywed and new homeowner, I will be entertaining more than ever with a whole new space to furnish! All of MagicLinen's pieces are so functional yet beautiful – so they are effortless to decorate with and fit into so many spaces in my home," she reveals. "Everything from my bedding to curtains to table runner is MagicLinen. They are also a female-founded business and prioritize sustainability – two things I'm really proud to support."
Article continues below advertisement
She adds, "Being in our new house has us so excited to entertain for the holidays. MagicLinen gifted us all we needed for a gorgeous holiday tablescape. We recently hosted a little holiday get-together with friends and made up the table with a MagicLinen tablecloth, runner and napkins – I felt so adult dressing up our table, and it really set the foundation for the rest of the decor. Even in the kitchen I was using MagicLinen – I'm always cooking with my apron on. It's so cute!"
Higgins loves the kitchen and tableware products, and she's also a big fan of their pajamas, which are ideal when lounging at home.
"They are so cozy and are perfect for relaxing in over the holidays," she notes.
Article continues below advertisement