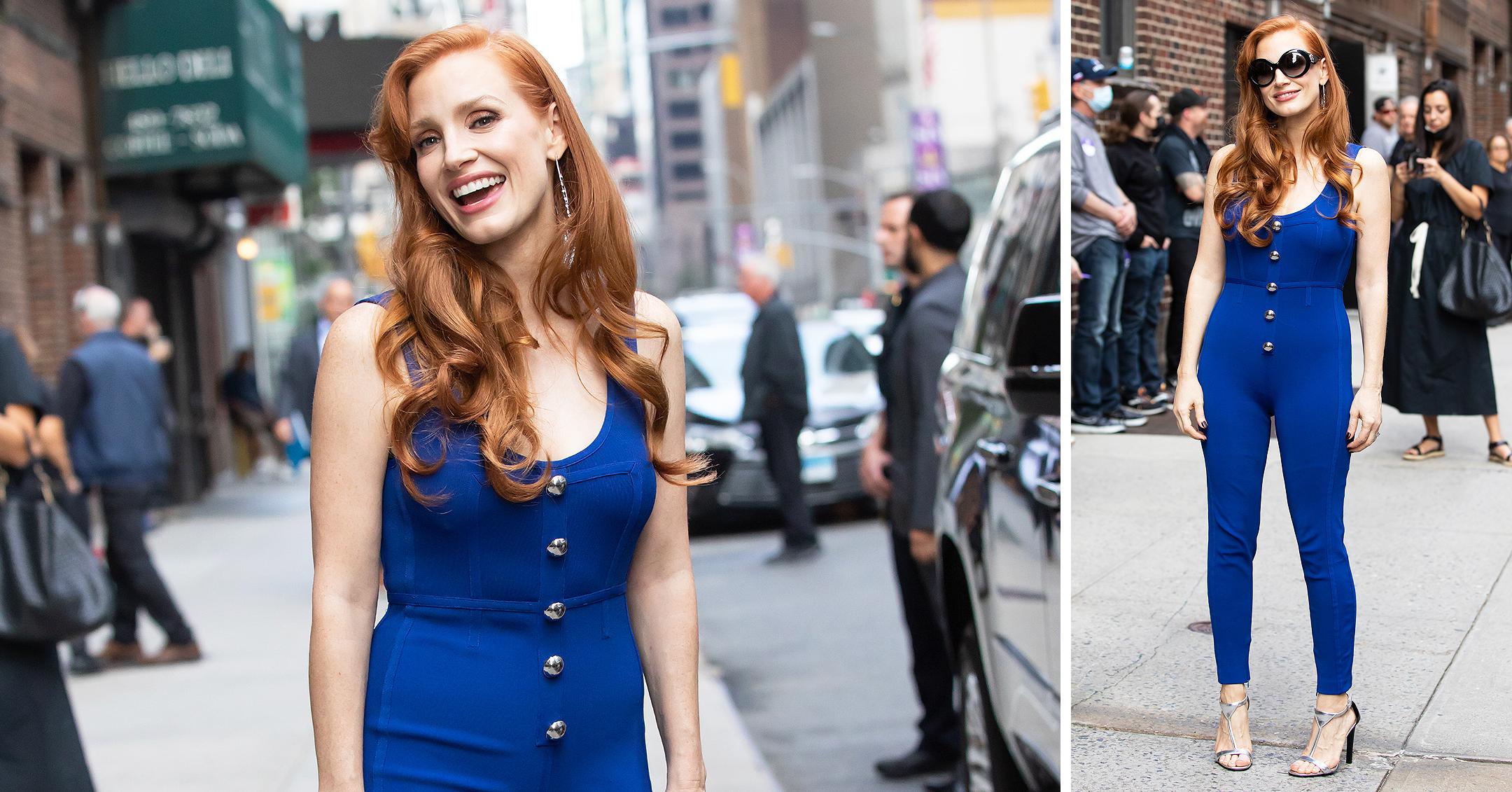 Jessica Chastain Stands Out In A Cobalt Blue Jumpsuit While Promoting Her Film 'The Eyes Of Tammy Faye' — Photos
Article continues below advertisement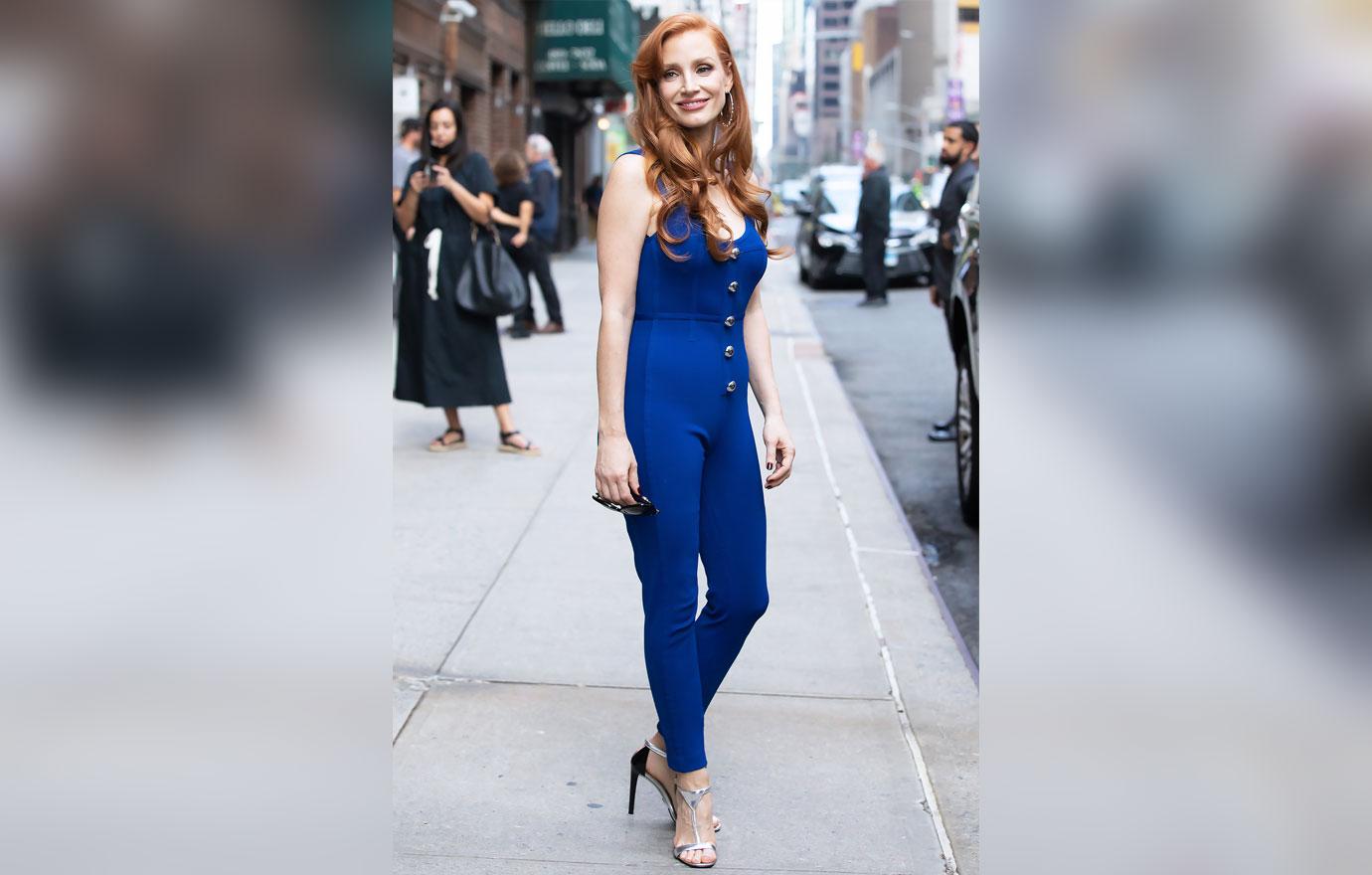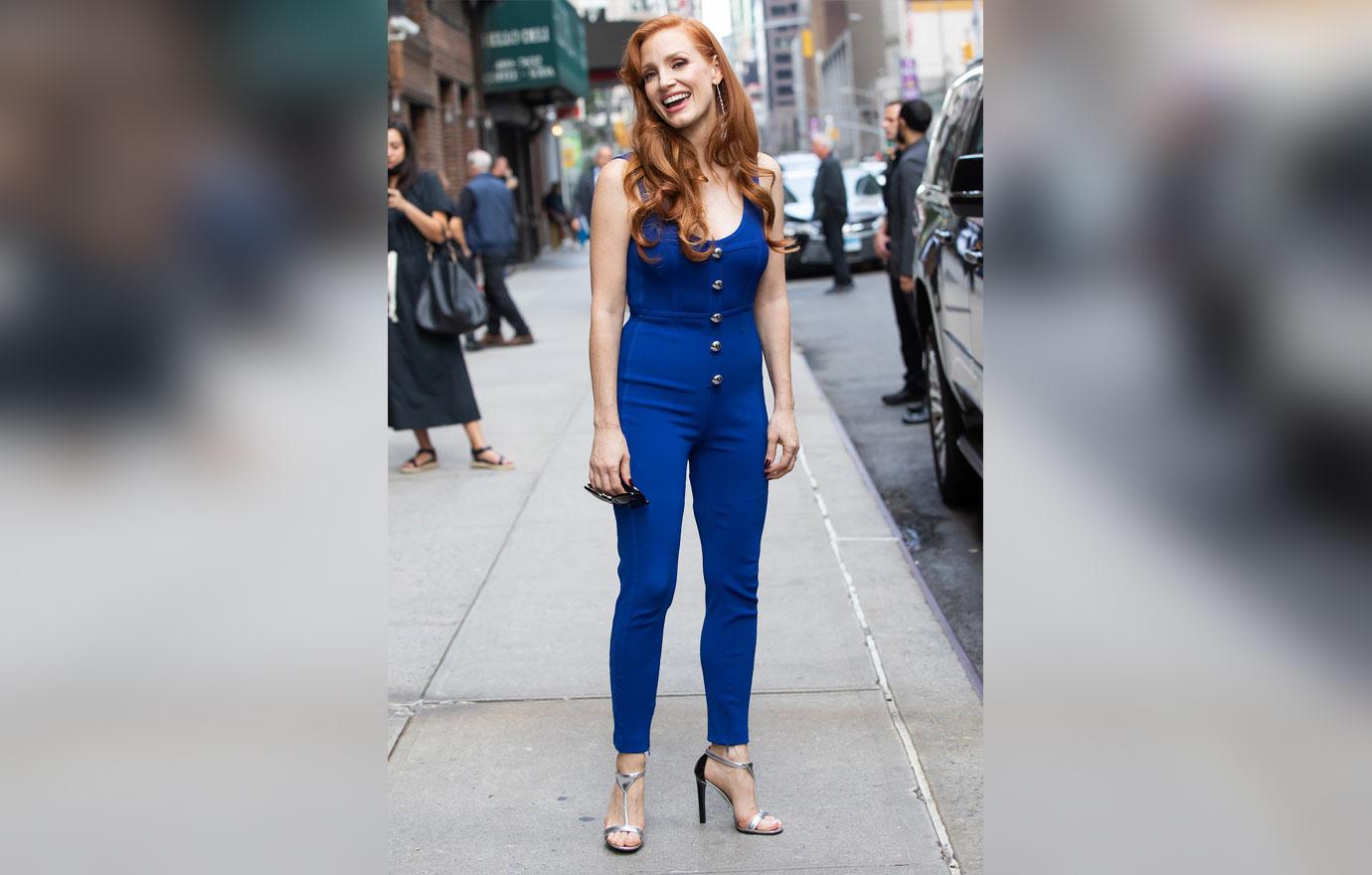 The Golden Globe winner styled her hair in big waves, strapped on a pair of silver and black stiletto heels and rocked a pair of large hoop earrings.
Article continues below advertisement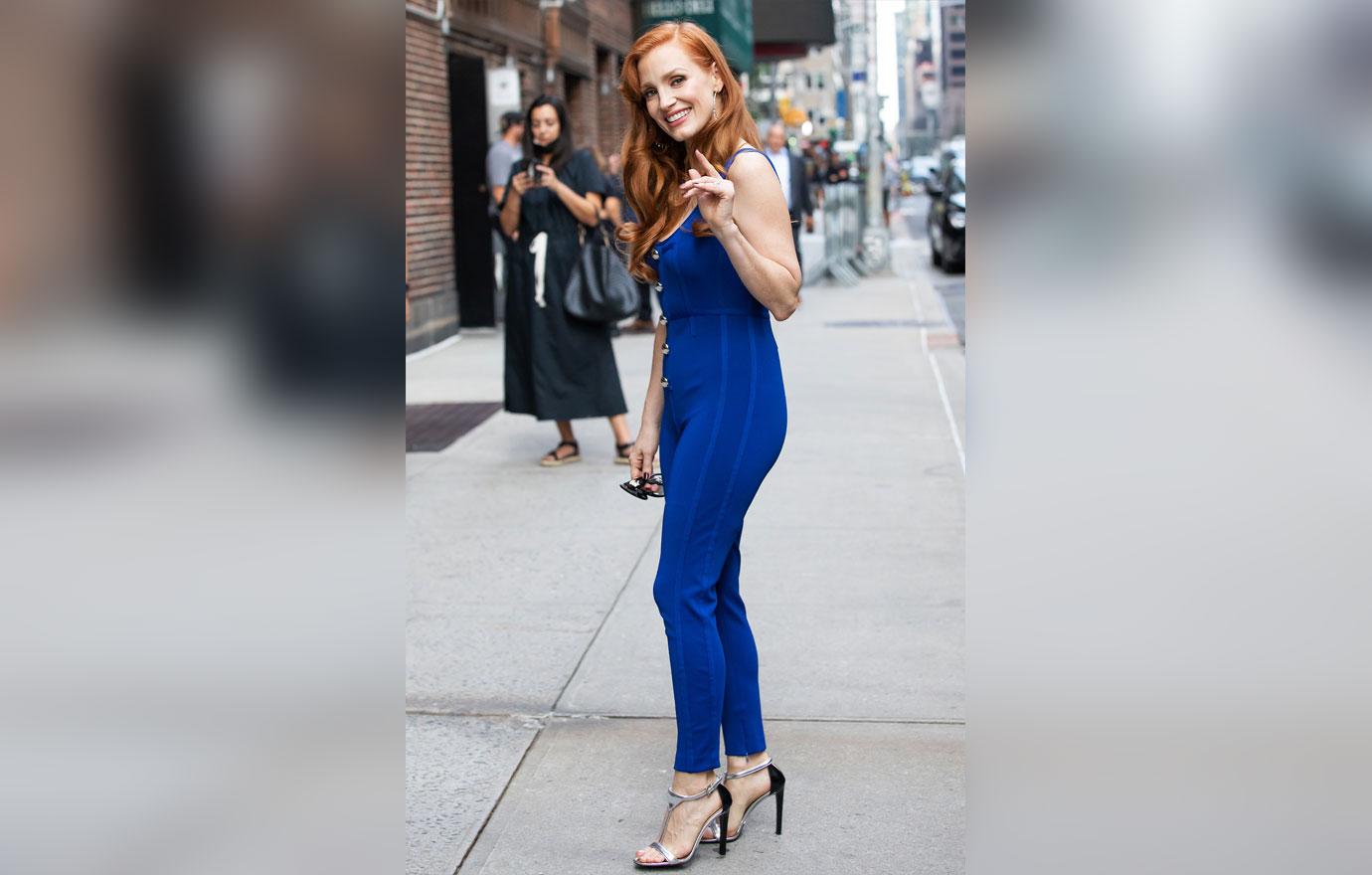 Chastain revealed that she first thought of telling Tammy Faye's story back in 2012 after seeing the kindness the late televangelist exuded during an interview about AIDS and the LGBTQ community.
"It was very emotional for me," she recalled. "I got the rights to the documentary and started figuring out how to make a movie."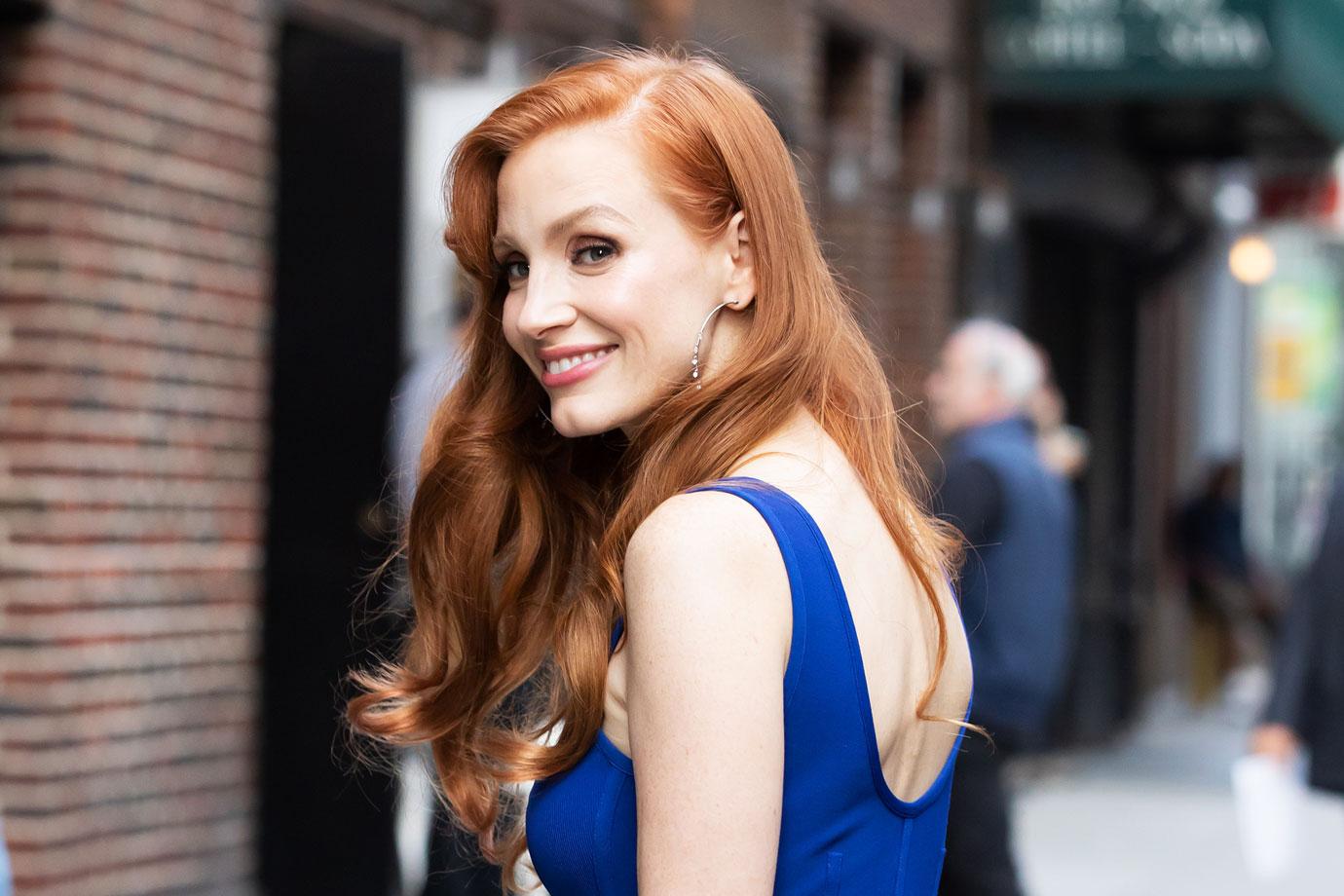 The Zero Dark Thirty lead had to sit in the hair and makeup chairs for hours to resemble Faye, whose signature was heavy makeup.
"I think for her it was a form of self-expression. Having read her books, I never thought of her as being vain," the actress explained. "In fact, the opposite; I think of her as being a very creative person. She put her creativity into creating looks for herself."
Article continues below advertisement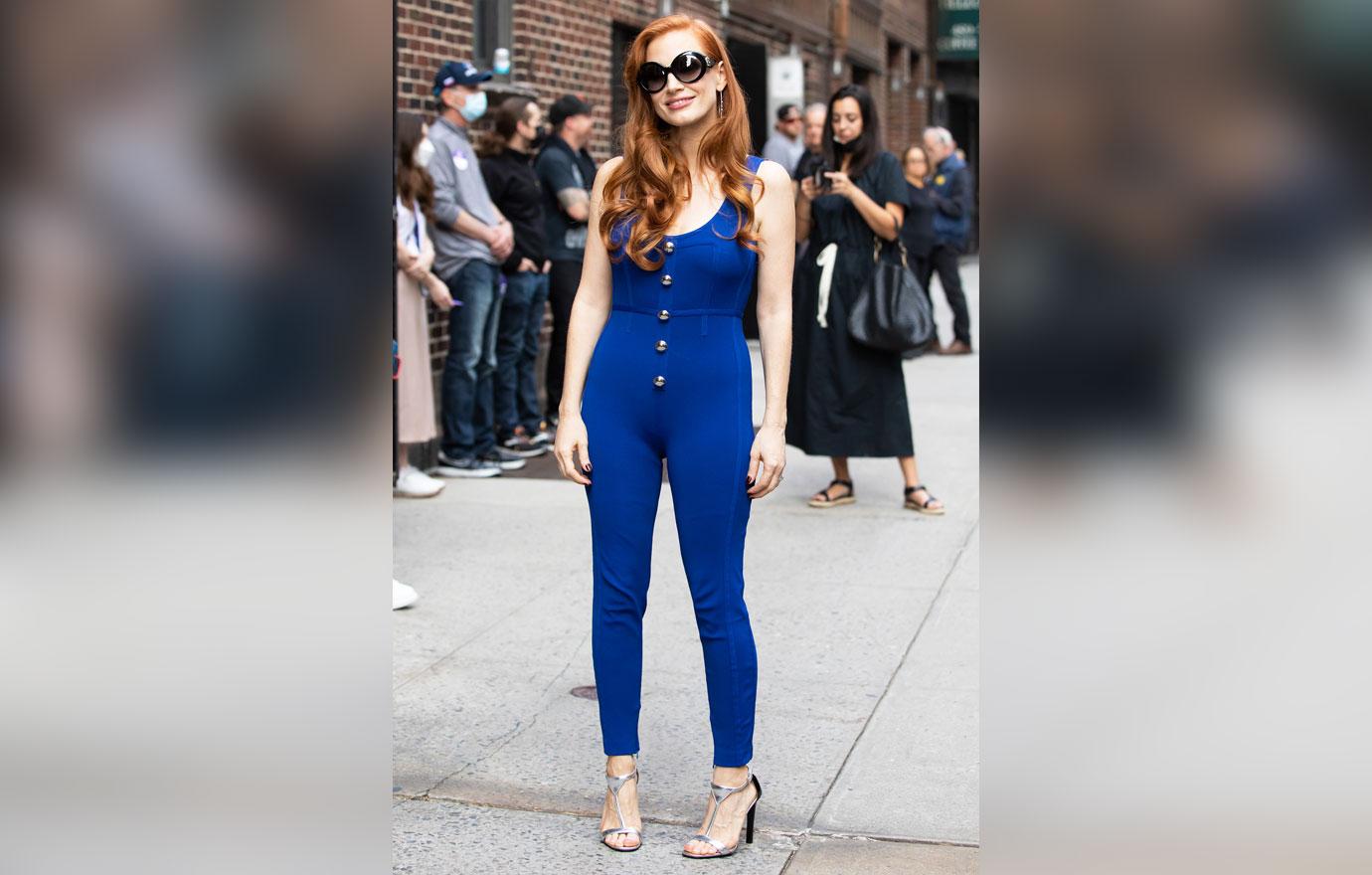 Chastain gave off movie star vibes when she put on her round-framed sunglasses.
People often taunted Faye for her bold appearance, so the Oscar nominee is thankful that viewers of the new movie will get to see the more human side of her.
"I hope you watch a film like [The Eyes of Tammy Faye] and understand that you can reach across and try to heal someone," she said. "I hope anyone who feels unloved and unseen and unworthy will see the film and hope they are absolutely deserving of God's grace."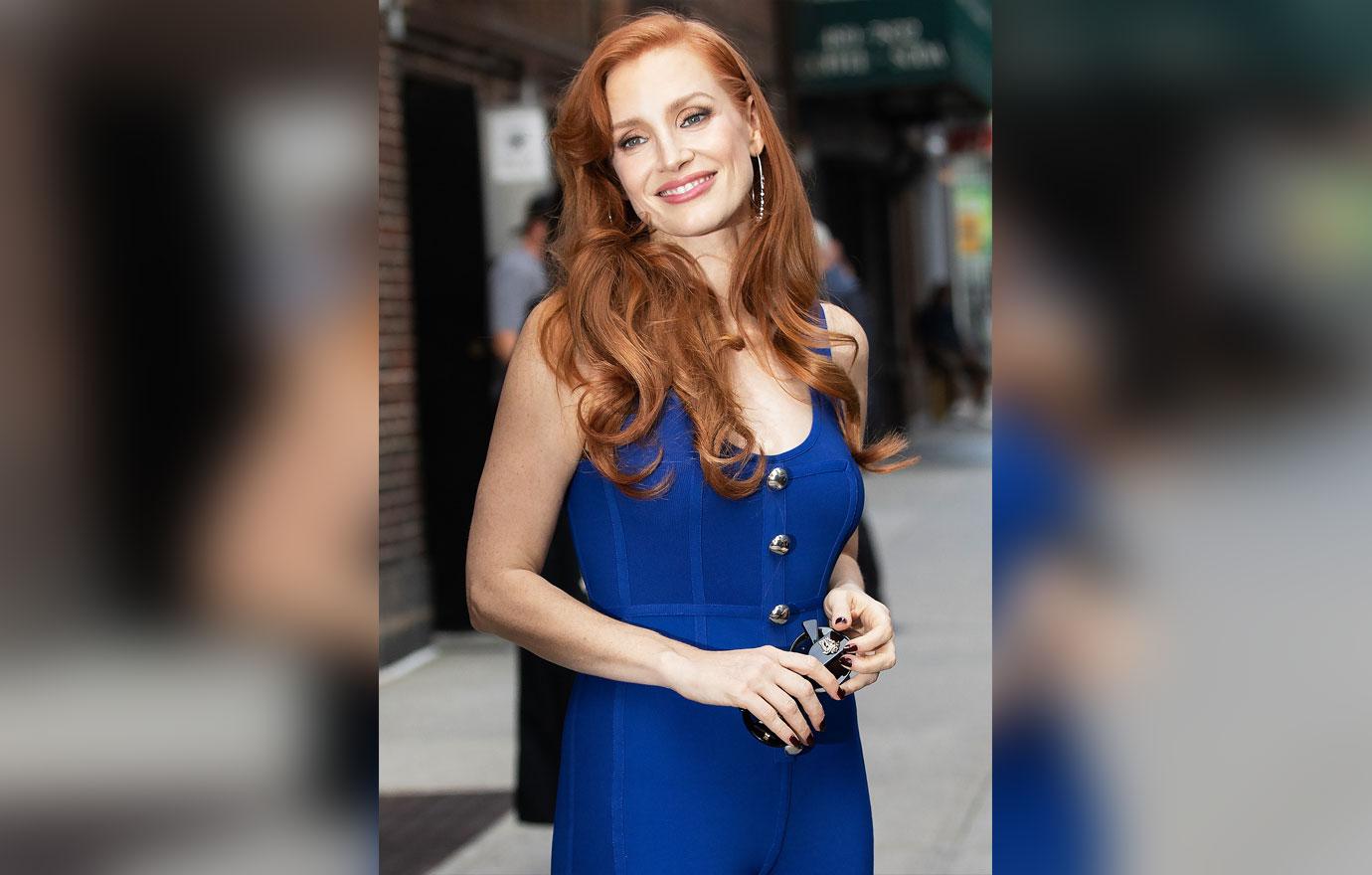 In the movie, which releases on September 17, Spider-Man alum Andrew Garfield plays Faye's business partner and ex-husband Jim Bakker, whom she was married to from 1961 to 1992.
Faye died of cancer at age 65 in 2007.