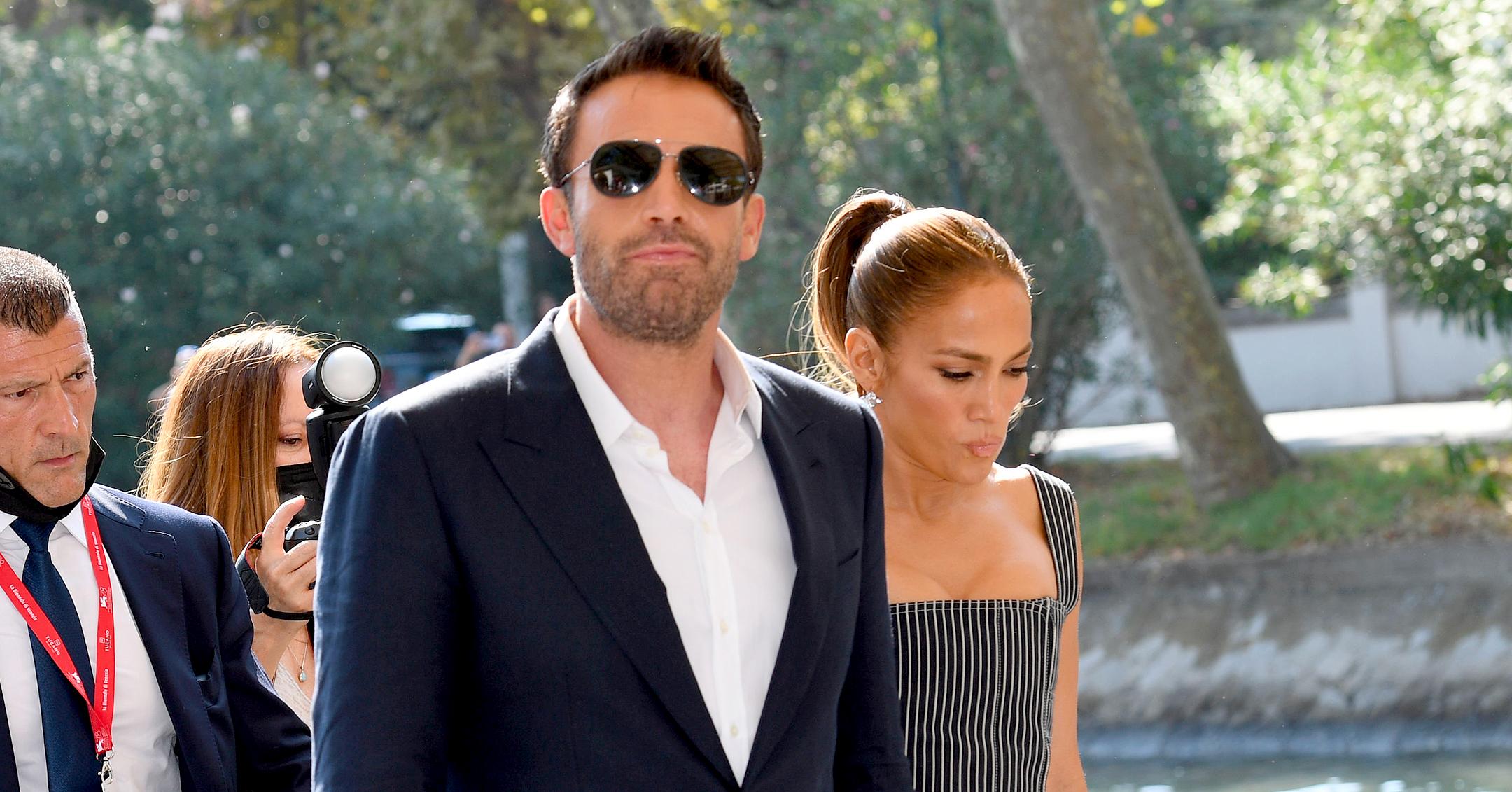 Ben Affleck & Jennifer Lopez Are Dressed To Impress At The 78th Venice International Film Festival — Photos
Love is in the air! Ben Affleck and Jennifer Lopez — who rekindled their romance this year — arrived at the 78th Venice International Film Festival on Friday, September 10.
Article continues below advertisement
The actor looked dapper in a suit and sunglasses, while his girlfriend donned a striped dress and wore her hair in a ponytail.
Scroll through the gallery below to see the pair's outing!
Article continues below advertisement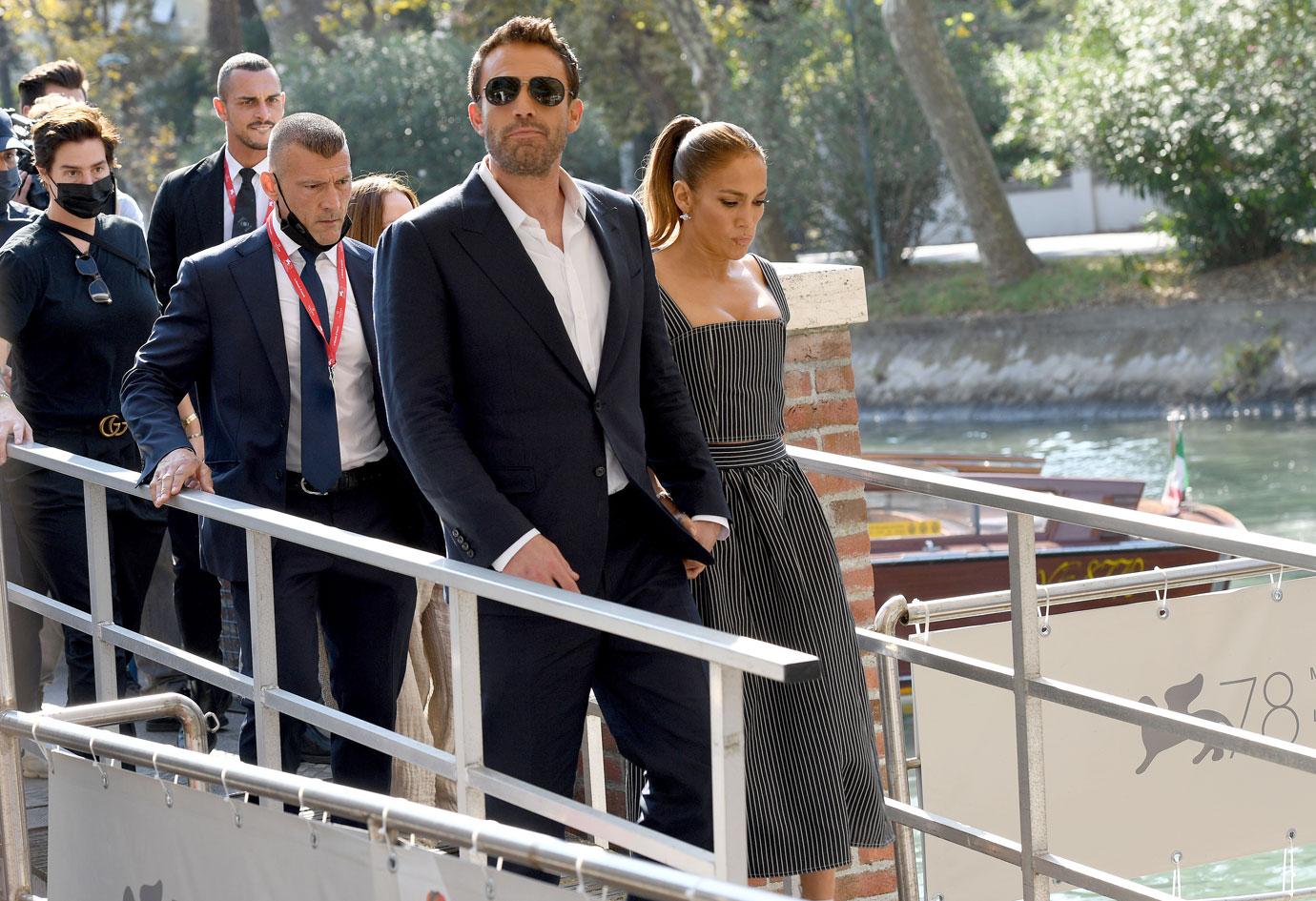 The Hollywood stars are in town as Affleck is promoting his new film The Last Duel. The two got back together in April after the singer split from Alex Rodriguez.
"Jen and Ben are both very happy with each [other] and are excited to see where the relationship goes," a source told Us Weekly. "They are full-on dating and very happy together."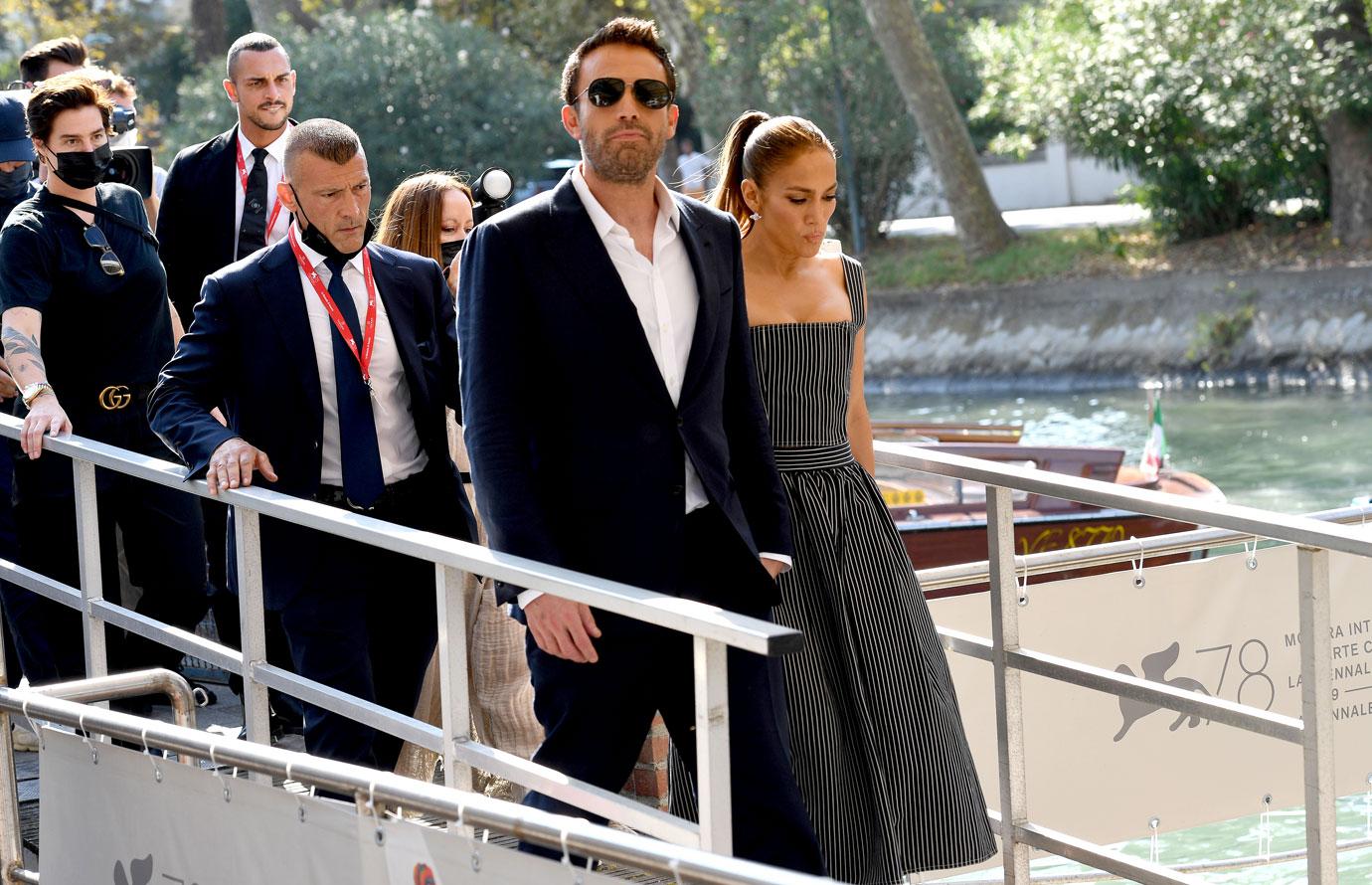 The two were previously engaged, but now they are giving their romance another shot. "They are both madly in love and don't want to let one another go this time," the insider added.
Article continues below advertisement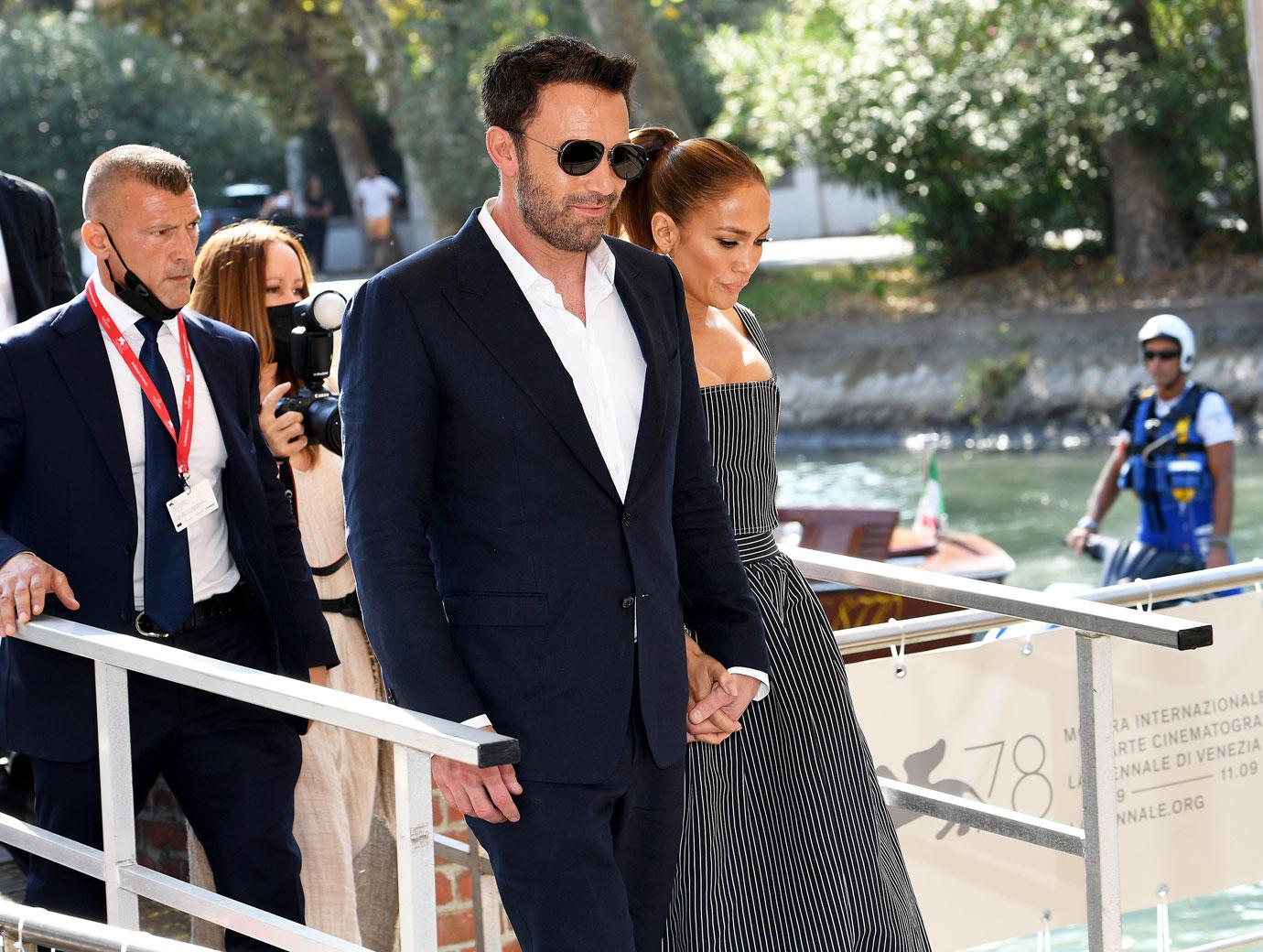 The dad-of-three's latest movie is a Ridley Scott film and takes place in 14th century France after Marguerite de Carrouges (Jodie Comer) has been raped by Jacques Le Gris (Adam Driver) and later comes forward about the claim.
"Yes, I do consider myself a feminist. And this movie principally was really exciting to me because of the character of Marguerite — her extraordinary strength and bravery seemed very obvious when I read the book," he said of the flick.
"And also, it was a true story that people didn't know," he continued. "This was an incredible woman from history who is an early known recorded person who spoke out against a powerful man who assaulted her. Naturally, that seemed relevant—and also incredibly thrilling, and a story that could generate a lot of catharsis and empathy, and one that I hoped would develop in the viewer a sense of compassion and, we hope, the idea that we might look at one another in a different way."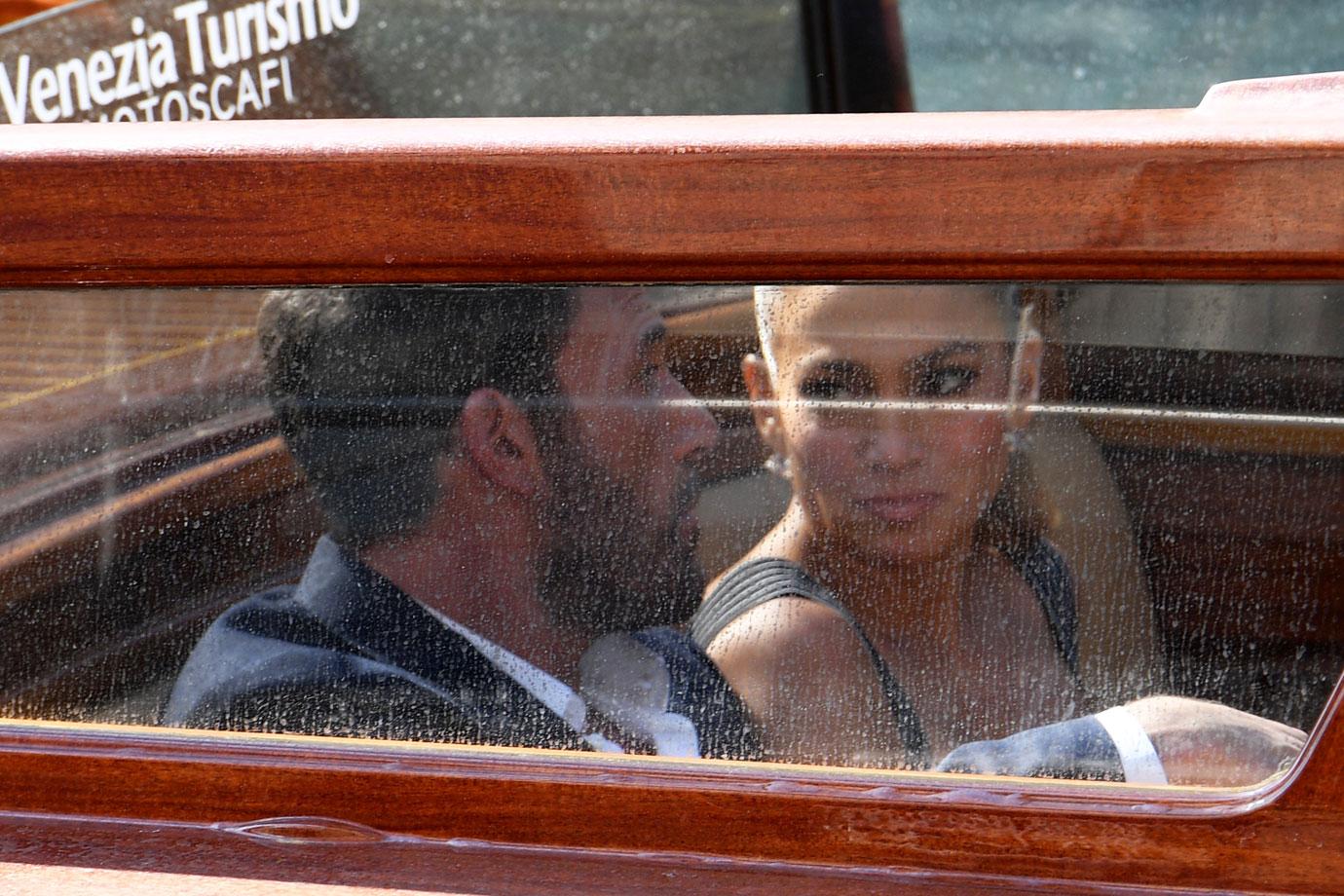 Looks like these two are in it for the long haul! We can't wait to see what happens next.