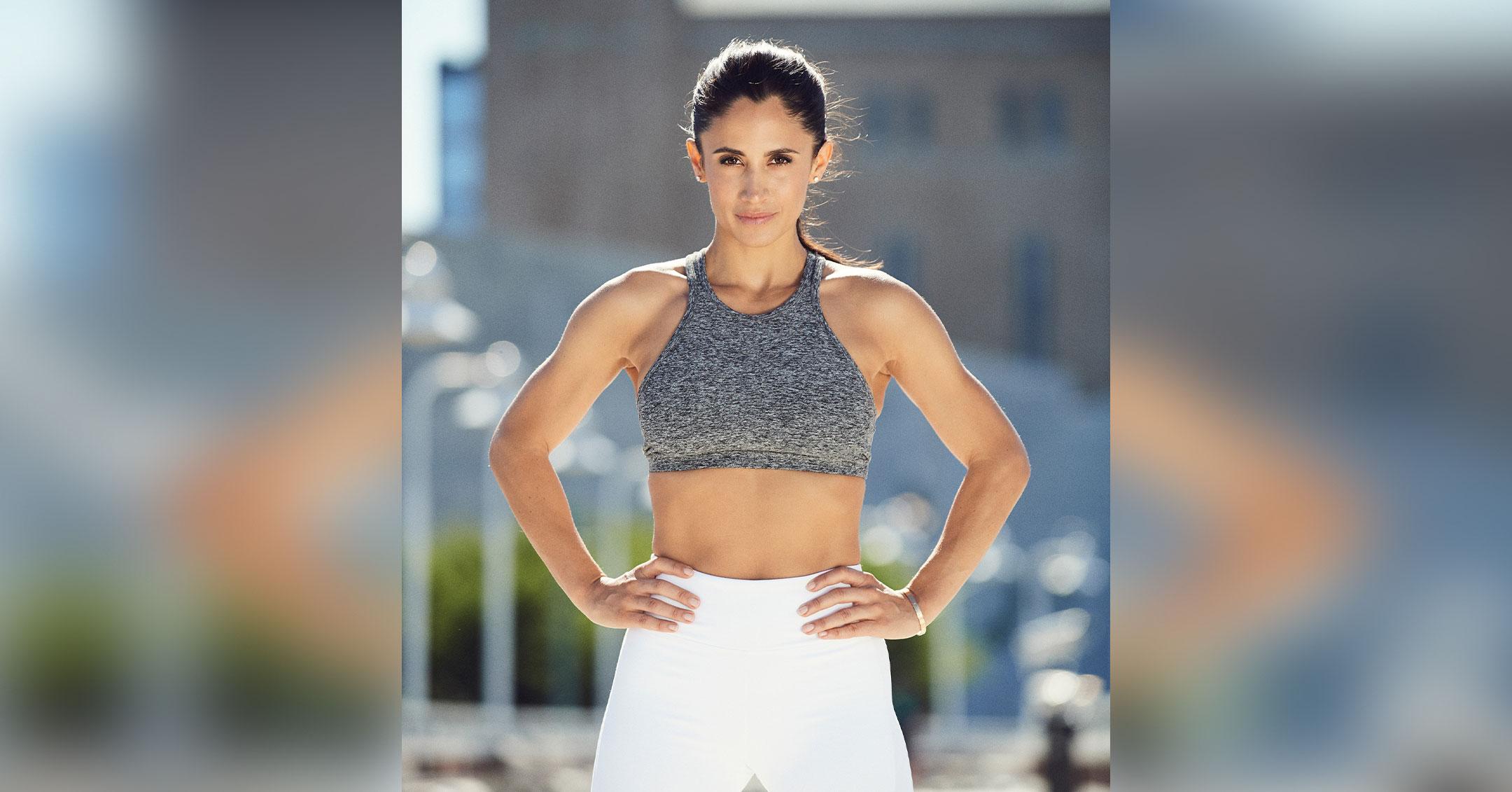 Exclusive: Creator Of Beachbody's Job 1 Jennifer Jacobs Loves To 'Motivate Others To Be The Best They Can Be': 'I Always Lead By Example'
Jennifer Jacobs, CPT, creator of Beachbody's Job 1 and founder of the J METHOD, knows all too well that exercising consistently will make anyone feel good, which is why she created a program for Beachbody called Job 1.
"It is a program that puts you in the mindset that staying on top of your fitness and nutrition shouldn't be optional — it should be your top priority. It should be your Job 1!" the fitness guru exclusively tells Morning Honey. "It's about showing up for yourself and giving your health the focus it deserves. When you put your health and nutrition first, you'll tap into a wealth of benefits including more self-confidence and increased strength. If you make your health your top priority, you'll see major improvements in almost every part of your life."
Article continues below advertisement
Jacobs encourages everyone to move their body once a day — even if it is just for a short period of time. "Job 1 is programmed in the most efficient and effective way which allows you to make your health and fitness a priority. If you think about it, it is so much easier to make a quick workout part of your daily routine. With Job 1, I will show people that a quick workout can be an effective workout. If programmed correctly, the ability to train anytime anywhere for 20 minutes can be extremely effective," she notes. "In fact, shorter bouts of exercise have a greater chance of promoting long-term adherence compared to longer routines. Thus, there is a higher chance of being consistent in your training which over time will yield longer lasting results. Training in an efficient and effective way actually helps increase motivation and self-confidence and most of all it is a practical approach for those who lead a busy lifestyle and always think they cannot find the time."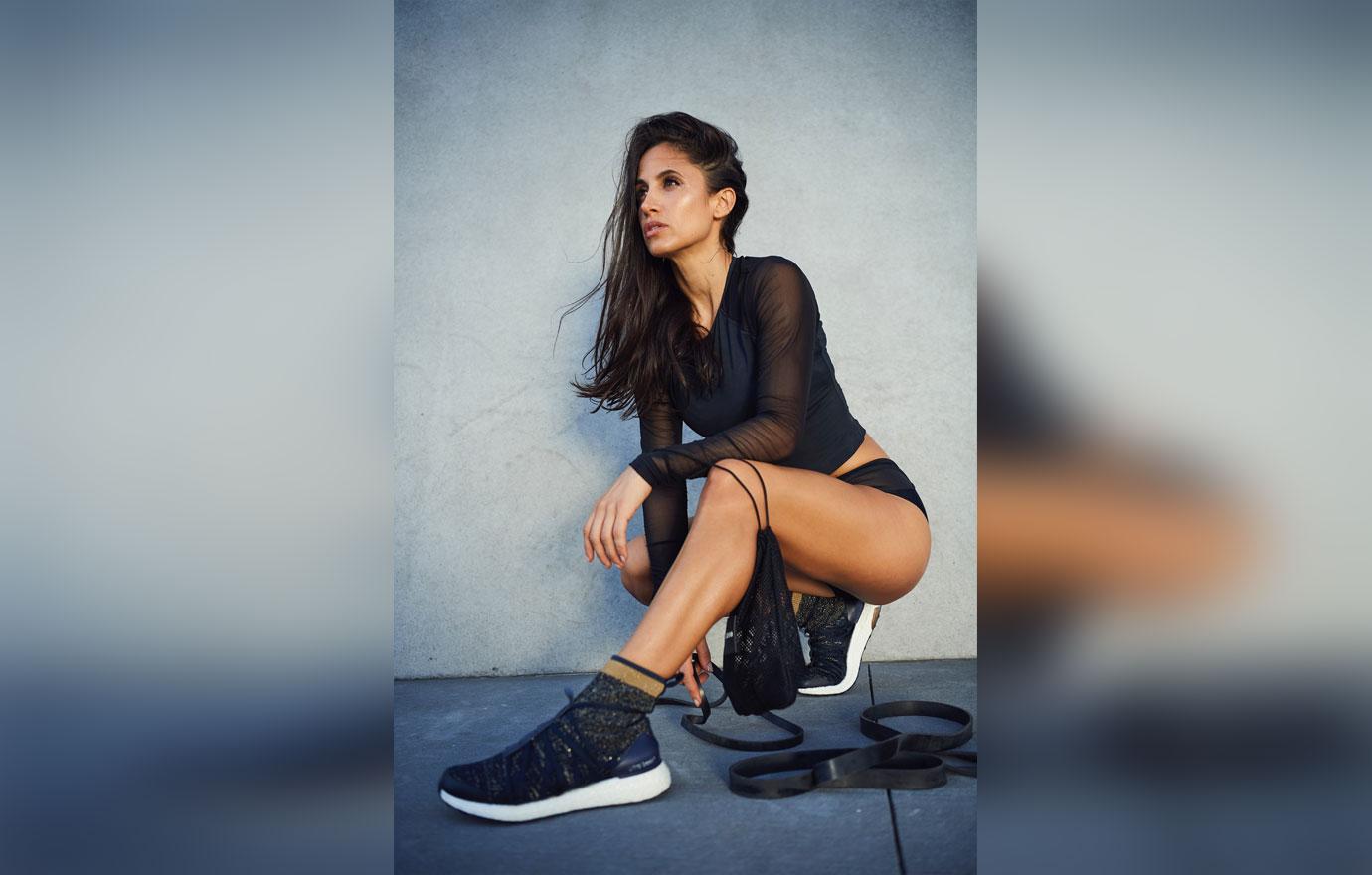 Article continues below advertisement
As for why Jacobs felt like this was the right time to come up with the program, she believes that people are busier than ever, so why not help them make some time for themselves throughout the day.
"We have been conditioned to believe that if we want to get the best results, we need to put in the work. We need to give it our all. Oftentimes, we think that means longer hours but that is not the case," she explains. "We need to train smarter not longer. That is what my program does. You still need to put in the work, but I designed Job 1 in a way that will use your time in the most efficient and effective way, yet still get you the results."
"It is 20 min workouts (three strength and two cardio) five days a week, with optional Cycling rides as well as optional Overtime workouts for when you want to put a little extra time in focusing on either Core, Glutes, Upper Body, Legs or Recovery/Stretch," she continues. "Job 1 is designed around the concept of functional training. Functional training is training your body for everyday life and those muscles you use every day to perform basic activities such as carrying groceries, picking up something heavy, lifting something up and putting it on a shelf, playing with your kids etc."
Article continues below advertisement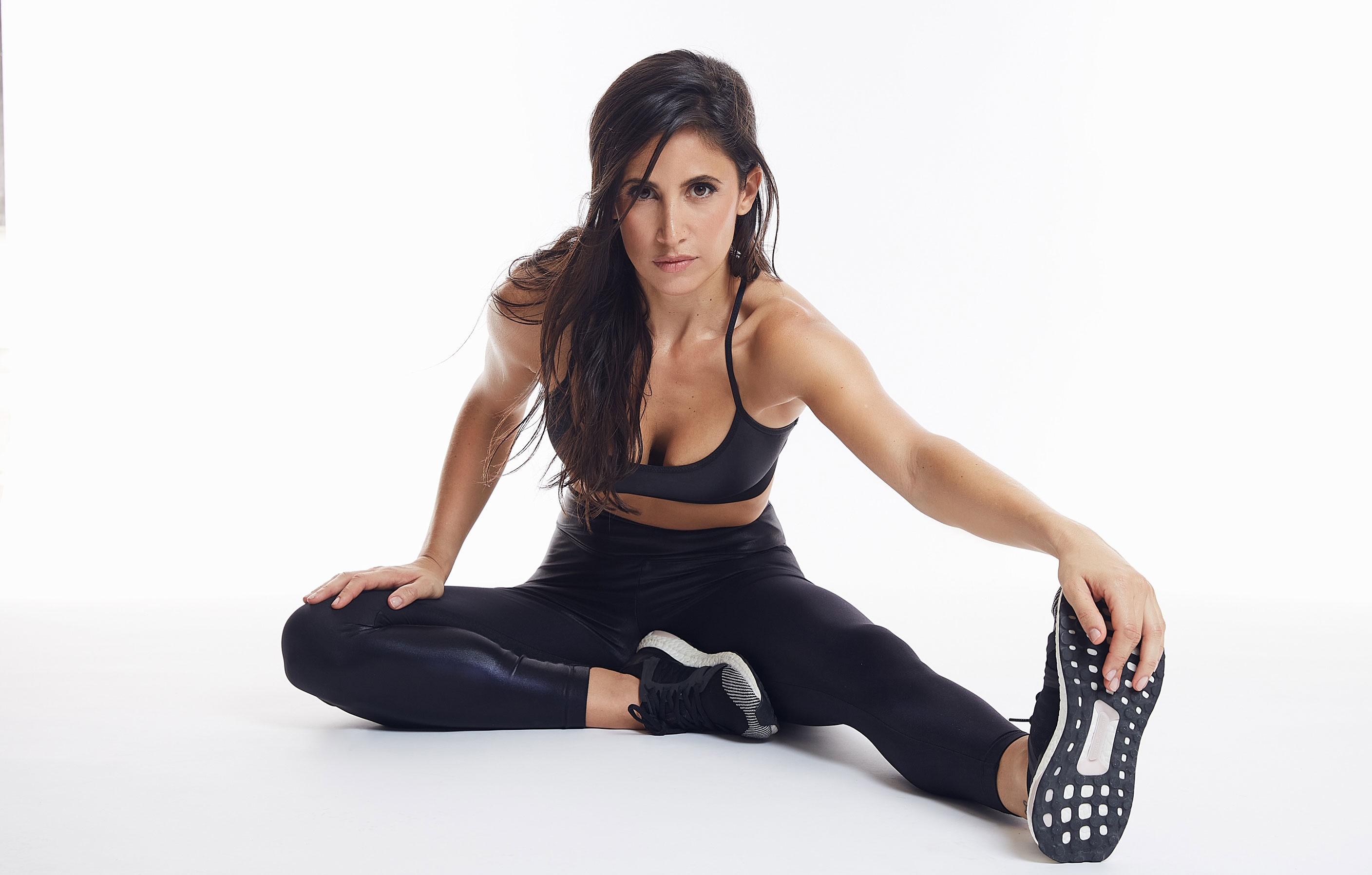 If people aren't seeing results overnight, Jacobs says to "take one step and one day at a time."
"Focus on creating daily habits, and particularly at the start of your day. I cannot emphasize how important it is to create those building blocks to a strong foundation. It really sets the tone of how you will approach everything ahead of you. I believe that when we create good habits at the start of each day it puts us in the mental state where we feel accomplished and more confident. As a result we believe in ourselves more and what we can do, so when we are faced with challenges we are less likely to easily give up and more likely to push ourselves beyond our limits, think creatively on how to solve the challenges set before us and as I like to say — unleash our best self!" she says.
Article continues below advertisement
Though there might be challenges, such as people being nervous about stepping out of their comfort zone, Jacobs loves to "motivate others to be the best they can be."
"I always lead by example and try to educate people as much as possible because I believe it is important to understand your WHY and your PURPOSE," she shares. "Unless you truly understand why you are doing what you are doing, it will be hard to succeed in a sustainable way. For me, it is my passion for helping others. My passion is the fire that ignites my reason to help others to unleash their best self. My passion is what fuels me to help others believe in themselves and that they can achieve anything they set their mind to. The hardest thing is to get people to look beyond their perceived limits and to think big. Once you are able to embrace who you are without the limitations put there by yourself or anyone else then anything is possible. As I like to say 'The sky is not the limit it is just the view!' It is a new vantage point to see yourself more clearly and to climb even higher. I am determined to keep spreading this message and reach as many people as I can because that is my WHY. Helping as many people as possible reach their goals by making themselves their number one priority!"
Though starting out on your own and building a brand is not an easy feat, Jacobs is thrilled she decided to take the leap.
"There are always challenges and roadblocks you will encounter no matter what you do. It's all a matter of having the confidence to keep going. To remind yourself that if you set your mind to it, you can achieve anything you want to do," she says.
"It's easy for everyone to think that what I have achieved came easy. But it didn't. I had challenges just like everyone else. The difference – believing in myself and not listening to all the naysayers out there telling me that I couldn't or shouldn't do something. Believing in myself is what helped me start my own fitness business in college and pay for school," she adds. "Believing in myself is what brought me to Peloton as one of the original 12 elite instructors. It is what has now brought me to Beachbody as one of its Super Trainers. My goal each time – to keep growing and challenging myself while being able to reach and help as many people as possible achieve their health and wellness goals. To give people the motivation and inspiration to be the best versions of themselves and Unleash Their Best Self!"
Article continues below advertisement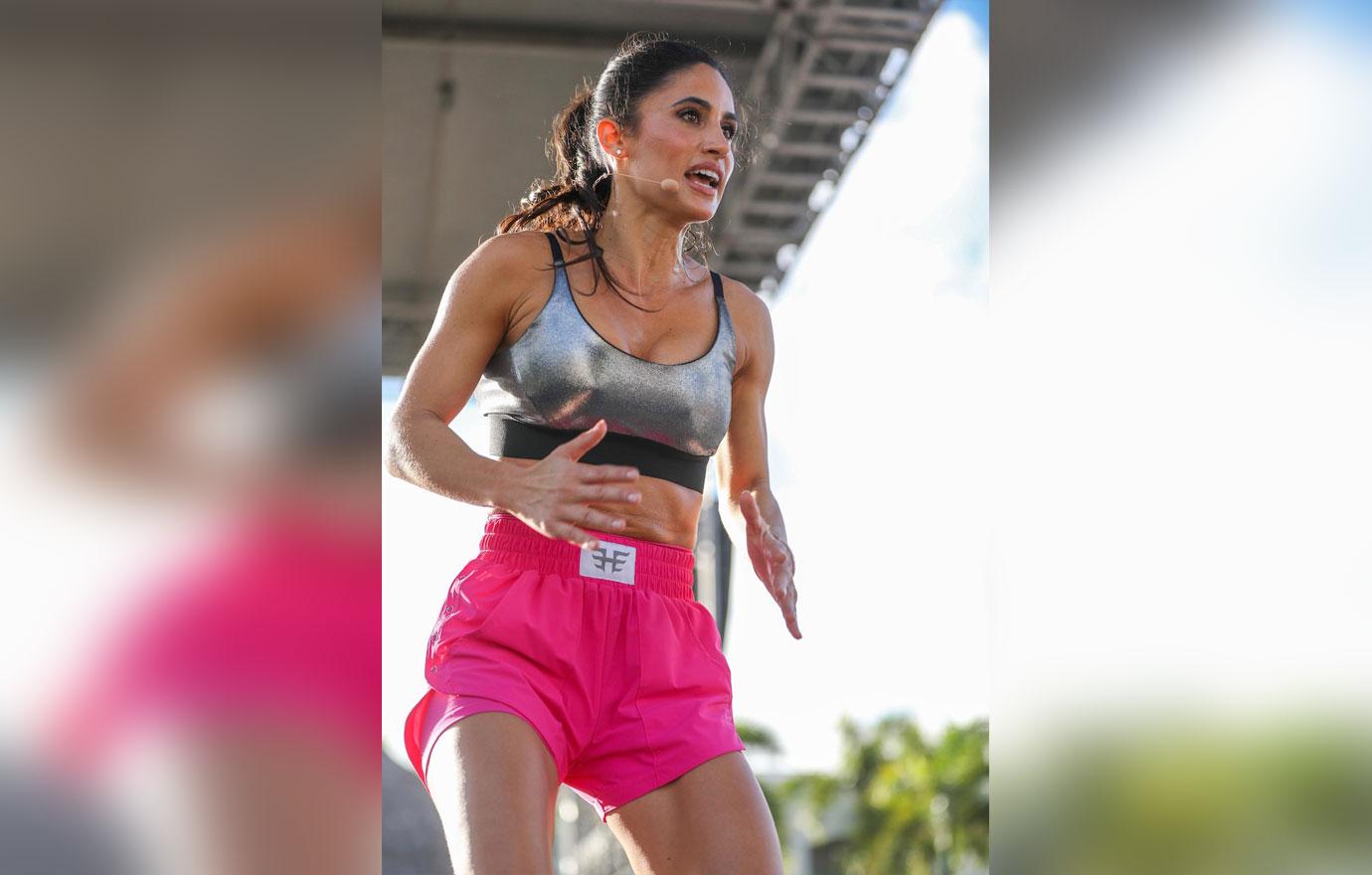 As for what's next, the brunette beauty has "so many things that I am always working on," but at the end of the day, she is passionate about helping "people be their best selves."
"Helping them reach their goals to lead a healthier and more balanced lifestyle. So whatever I do, it always points to that. If there is anything I believe in, it is to do what you are passionate about and never forget your why. From there, everything will fall into place," she declares.
She concludes, "Looking ahead, my goal for the fitness and wellness industry as a whole is for it to evaluate how it can create an environment that is more equitable and more inclusive in many different ways. Fitness and wellness will continue to merge with an increased focus on mental health issues and fitness playing a vital role as a form of therapy. With fitness and wellness merging, gyms and digital platforms will expand their offerings to include recovery and mindfulness to optimize performance, improve sleep, and emphasize nutrition. The future is a complete approach to physical, mental, and social well-being to improve one's overall health."