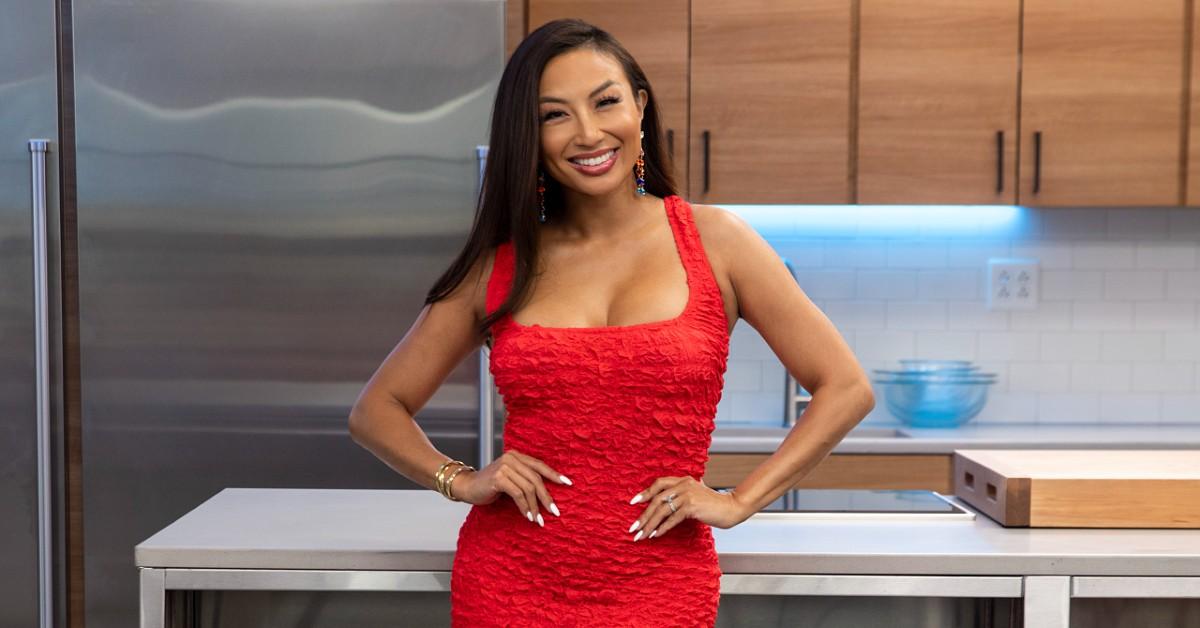 Exclusive: Jeannie Mai Jenkins Is Soaking Up This New Chapter Of Her Life But Knows It's 'Going To Get Even Better'
Though The Real was canceled this year after eight seasons, Jeannie Mai Jenkins has a lot on her plate — literally and figuratively. Now that the TV personality and rapper Jeezy welcomed their daughter, Monaco, in January, she is busy embracing motherhood while filming her new show America's Test Kitchen: The Next Generation.
Article continues below advertisement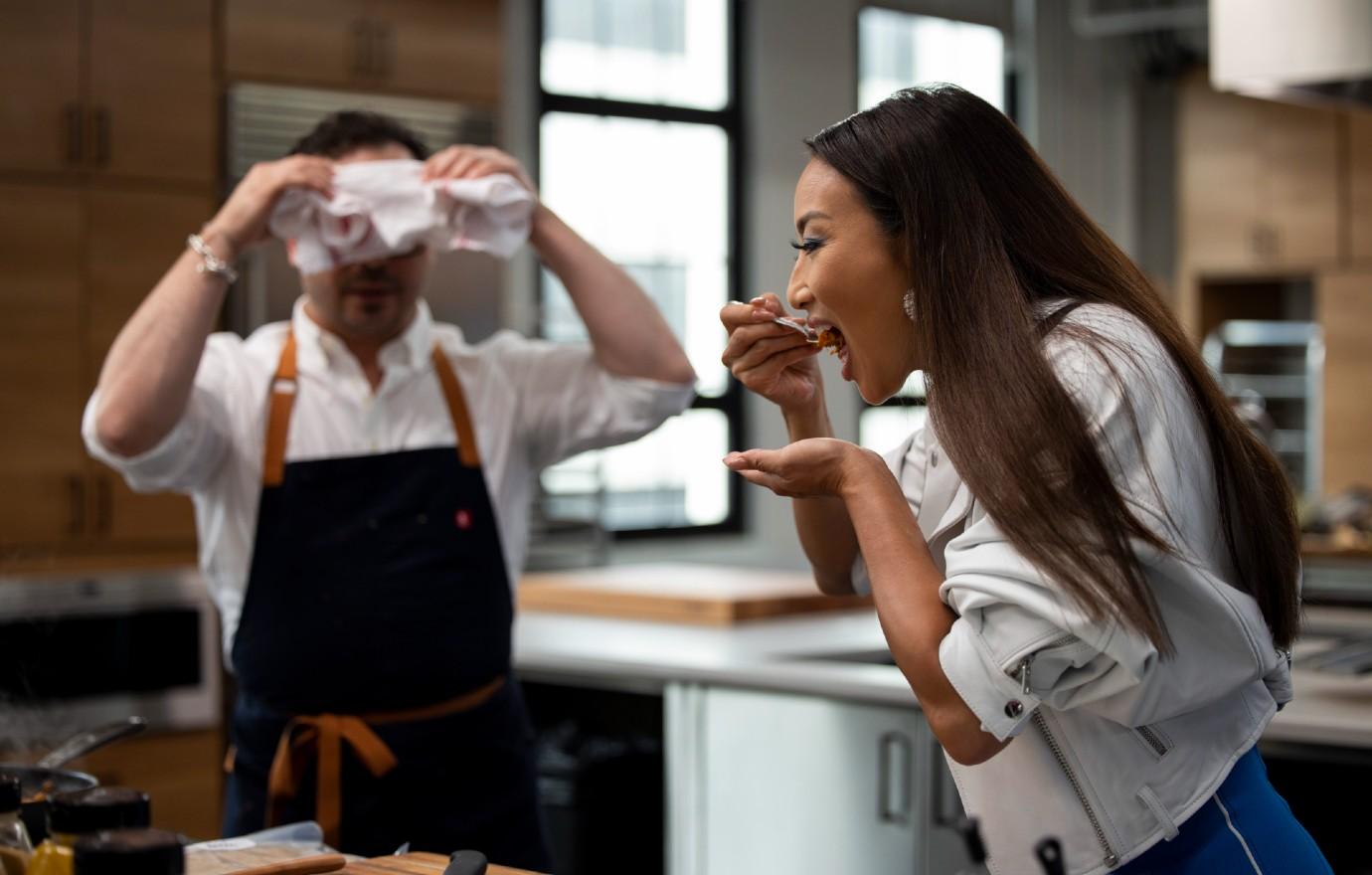 "I love where my life is now, but I know it's going to get even better," the 43-year-old exclusively tells Morning Honey. "I never count my eggs before they're hatched, but it's so good right now. If you keep on track with taking care of yourself, drinking your water, minding your own business and loving every single day, it's going to get better."
Since she no longer appears on the daytime talk show, the brunette beauty already has a long list of things she hopes to accomplish. "Food is a huge goal — I've always loved food, but I've always been surrounded by fashion and red carpets and talk shows, so there was never any room for food," she explains. "Now I am jumping into the food space. I am also taking this time to regroup and think about producing and the shows I want to create — not only with food, but in women, in children, in communication, in relationships. There's a lot of different ways I want to tackle things. I am also getting the most out of my show, Hello Hunnay on YouTube. I'm able to talk about things I'm passionate about."
Article continues below advertisement
Additionally, Jenkins would love to create a "funny show" for kids. "I also miss the area of makeovers, so that is something I would love to dabble back into. I will never give up talk, too. It's one of my favorite formats, so you might see me on something next year," she teases.
These days, the host is excited for people to see her in whole new light when America's Test Kitchen: The Next Generation premieres on Friday, December 9, on Amazon Freevee.
Jenkins will host the 10-episode series, which will feature 11 home cook contestants competing against each other while also presenting dishes "through a series of challenges that test their culinary abilities and on-camera personality," the synopsis reads.
Article continues below advertisement
"What I am most excited for is actually feeling like I can learn to throw down in my kitchen," she quips. "I cook at home, but I've never know that cooking just for myself could mean that I am a chef or considered a cook. I thought it meant you had to be trained and prepare extravagant meals for people. On this season, we search for people, who are like myself, where they cook for their kids or cook because they're on a budget. I was so encouraged when I met so many different people of different backgrounds and cultures that were just like me. I learned that I too can have the same skills as these amazing people that aren't trained. I just have to be patient!"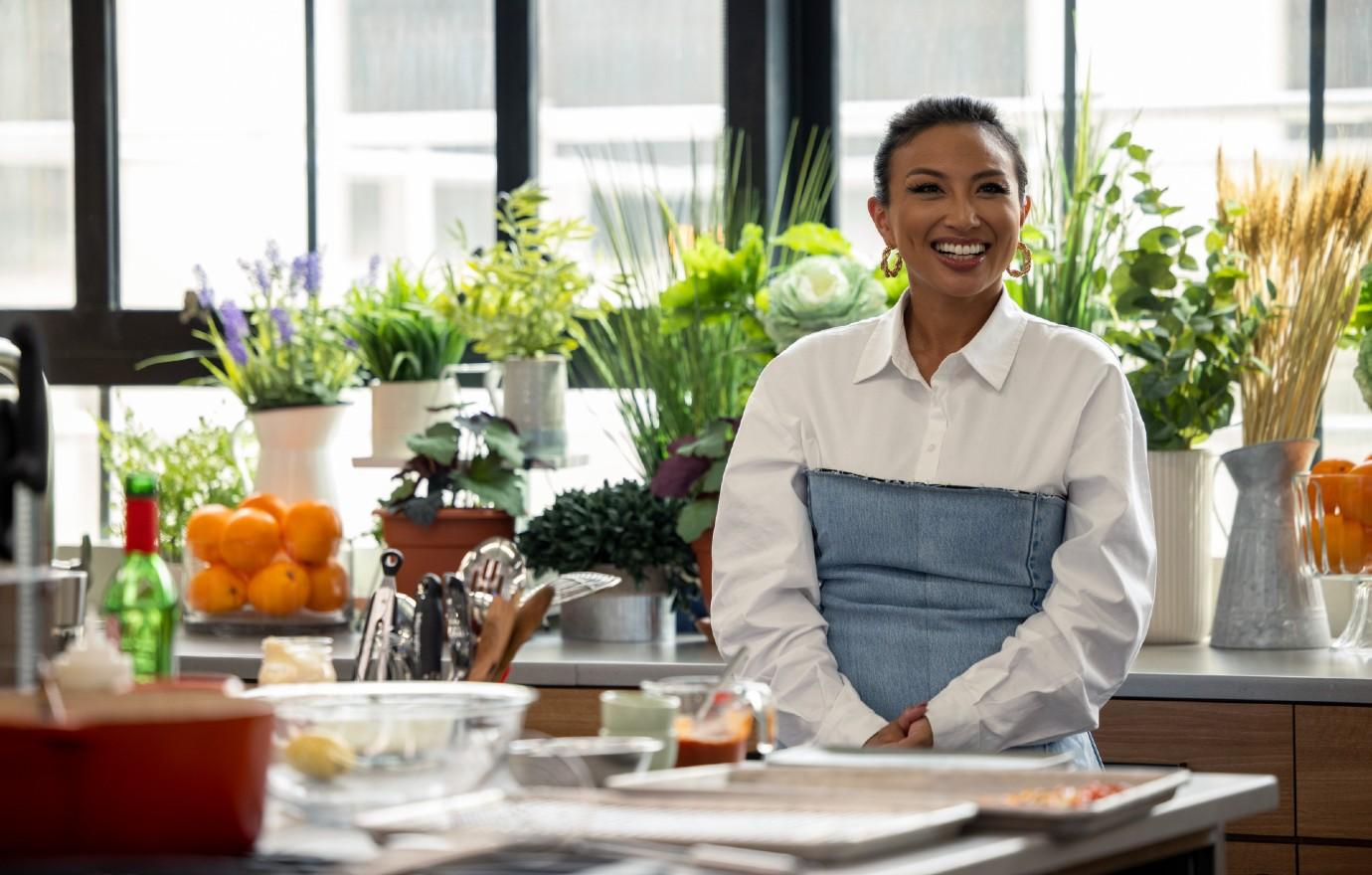 Article continues below advertisement
When Jenkins is at home, she loves to whip up some incredible meals. "I'm a killer at making a rack of lamb. I'm also great with anything that's like a traditional dish, including mac 'n' cheese. I always put some twist on it. I like to take a lot of my Vietnamese background and use herbs and spices that are not on a typical ingredient list," she shares. "I like taking the knowledge I have from my mom's kitchen and throwing it into anything."
One of the sweetest parts about Jenkins being on set is that she brought along daughter Monaco for the ride. "She moved to Boston with me and stayed with me the whole time that we shot the show. That was an amazing experience because she learned about New England culture. Her first foods were New England clam chowder and broiled crab," she reveals. "Bringing Monaco when she is in her first year of life to somewhere outside of her home so she could experience different types of cooking and seafood was so cool. Some of her favorite dishes now is seafood, and I think it's because of this experience."
Article continues below advertisement
The one thing Jenkins hopes to teach her tot is to "unapologetically and lovingly be herself."
"She'll live a very authentic life. I've gone through some hard things in the public eye — going through a divorce and what happened in my childhood — but it's allowed me to spread my wings and enjoy adulthood," she says. "I am already seeing Monaco's skill sets, and whether she will be on TV or an inventor, she will be awesome at whatever she does."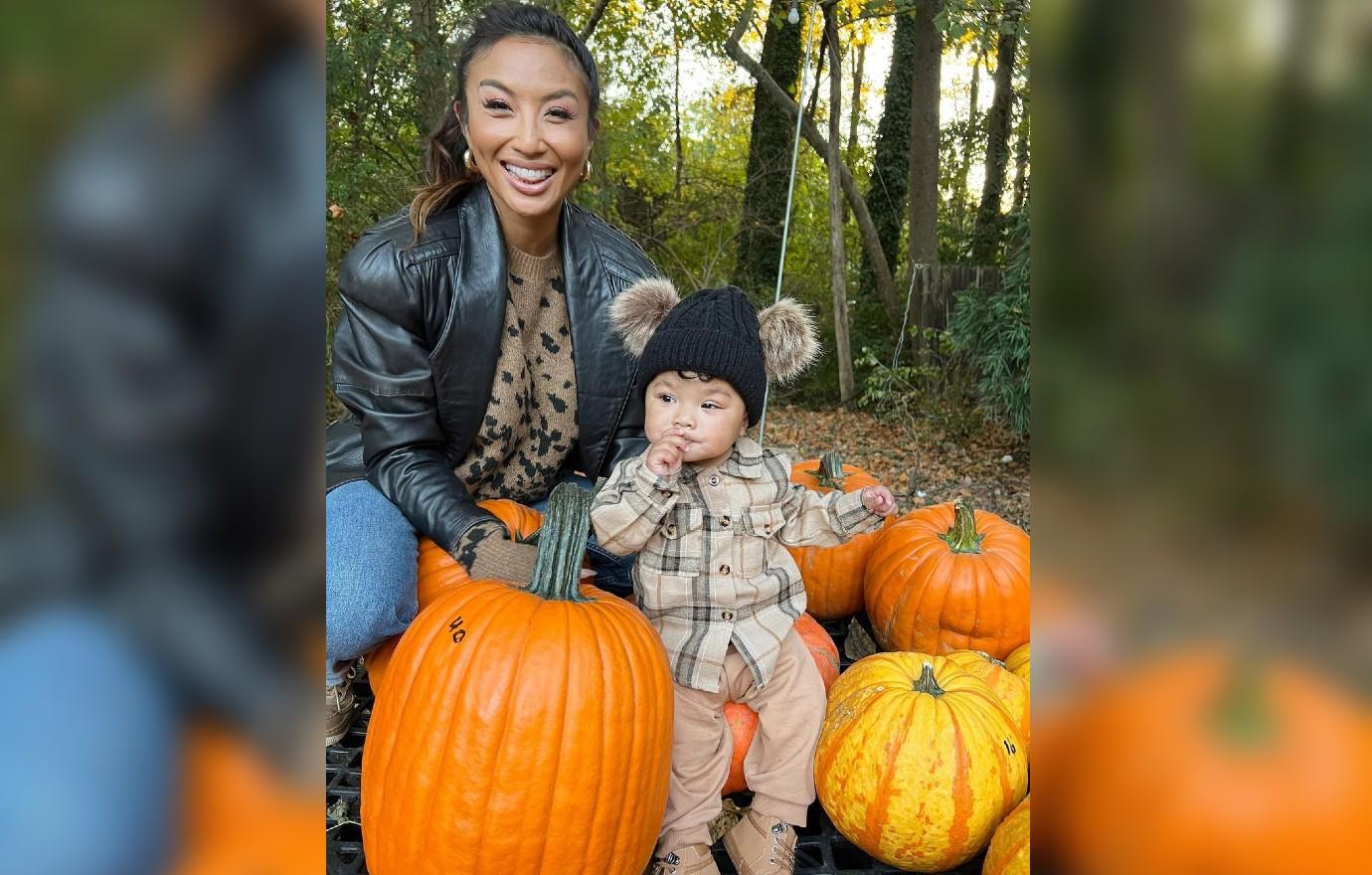 Article continues below advertisement
"The best thing about motherhood is being able to restart my life," the California native adds. "I'm very grateful for my life. I would raise myself different than I was raised, and so with Monaco, I can start over with her. I have deep conversations with her, and we connect. We are each other's safe places and that is a huge milestone I never had when I was younger. I get to hit that reset button as a mom and rebuild my childhood as I'm creating the safest place for her is the best part of my life."
Jenkins, who joined Owl's Brew, a leader in tea-based spiked and sparkling beverages, as chief brand officer this year, may seem like she has it all together, but she admits she's far from perfect. "I'm still on the road of confidence. I think the best I can do is not own that I'm the best at doing anything," she declares. "I'm just the best at being me. The mistakes I am learning, the skills I still want to gain, the books I still want to read ... every day those things are still just me being me, just owning who I am in that stage. I have ups and downs, but that's OK."
America's Test Kitchen: The Next Generation premieres Friday, December 9, on Amazon Freevee, with new episodes airing weekly until February 10.