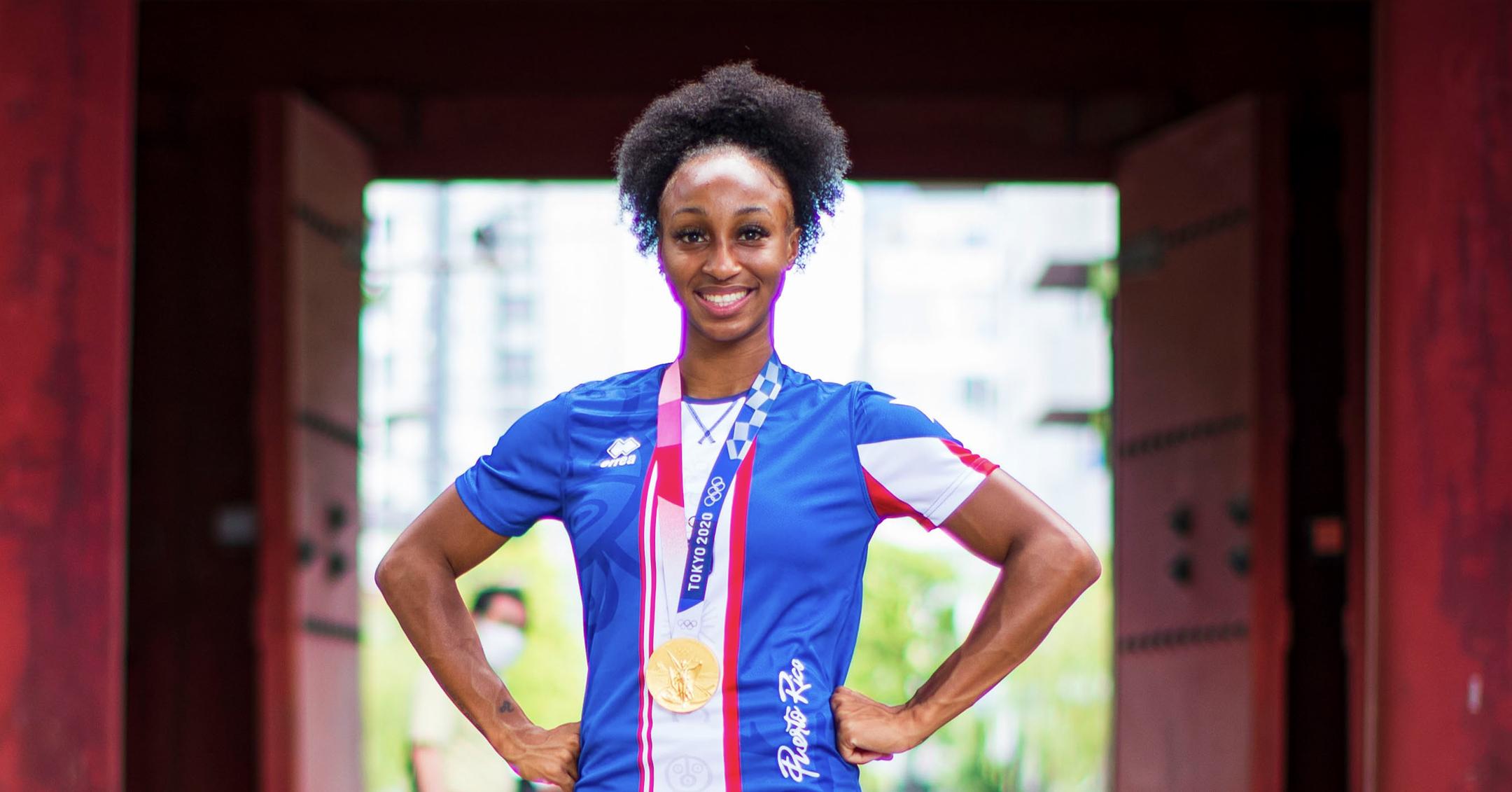 Exclusive: Jasmine Camacho-Quinn Reveals Her 'Life Changed Overnight' After Winning A Gold Medal At The Tokyo Olympics: 'I Want To Keep Going'
Article continues below advertisement
"For me, my life changed overnight. I went to bed not being a gold medalist, and then the next day I am a gold medalist, and I am that for the rest of my life," the 25-year-old exclusively tells Morning Honey while talking about her partnership with Buchanan's Blended Scotch Whisky to launch "What Glory We Are," the brand's new campaign that celebrates the unique duality of the Hispanic American experience as 100% Hispanic and 100% American a.k.a. 200%ers by committing to spotlighting the narratives of Hispanic Americans. "That is something that is always going to be with me, and life has definitely changed. I want to keep going and get back into it. When you do it good, that is when it excites you and you want to do it more."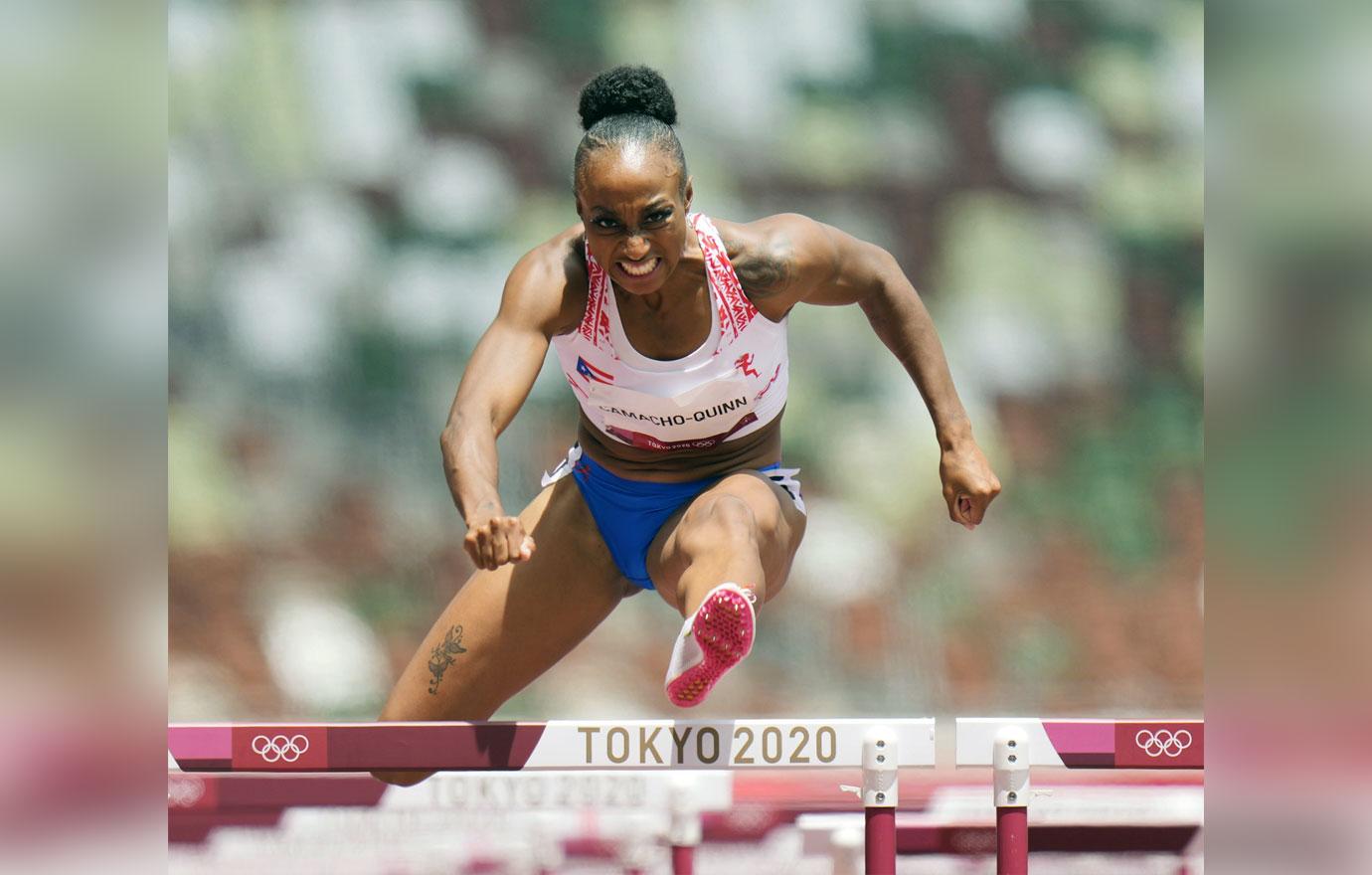 Article continues below advertisement
She continues, "I was training all year. I had to do what I had to do to get what I wanted, and I did that. I didn't focus on anybody else competing. It was like, 'OK, focus on my lane only, do what you have to do and you can be a gold medalist,' and that is exactly what I did. I had to execute that perfectly, and it turned out great for me."
After the athlete won the gold medal in the women's 100m hurdles running for Puerto Rico, she admits the moment was "shocking," to say the least.
"You can't really explain the feeling, honestly," she notes of the achievement.
Article continues below advertisement
Though there were times where the brunette beauty felt tired or annoyed, she persevered and came out on top.
"Nothing was perfect, but I wasn't letting that stop me," she declares. "You don't let little things get in the way of what you want. If you really truly want it, nothing is stopping you. I definitely want other people to see that. I think that is something great to show people — whatever it is, you can literally be anything that you want, just put your mind to it. Just put your mind to it and work towards it, nothing is given. You definitely have to work hard."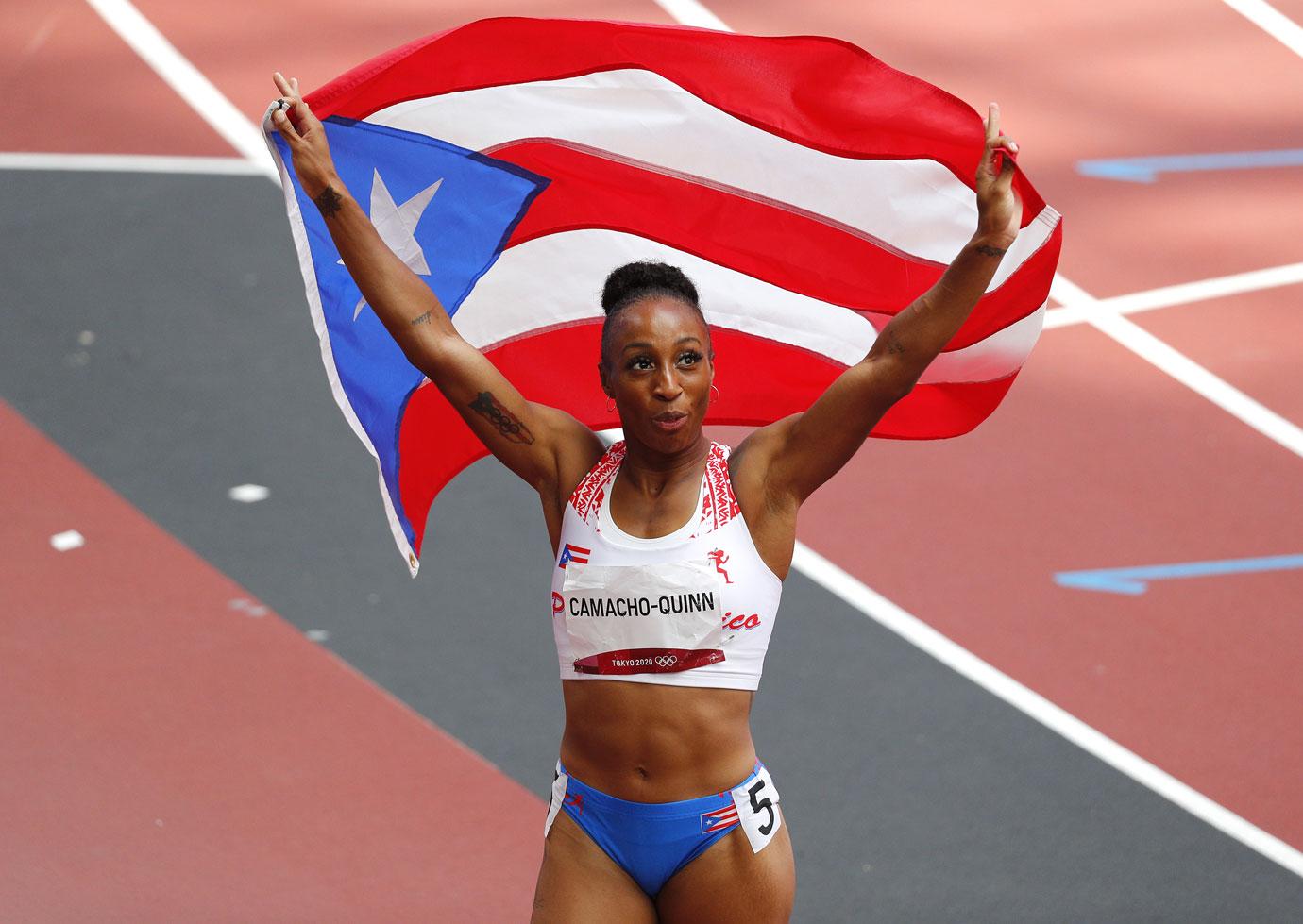 Article continues below advertisement
"It celebrates the unique duality of being Hispanic and American," she explains of her heritage. "I think it was just something unique, just to be able to represent us. You get to show the opportunity that we have, to show what we are and where we come from."
Article continues below advertisement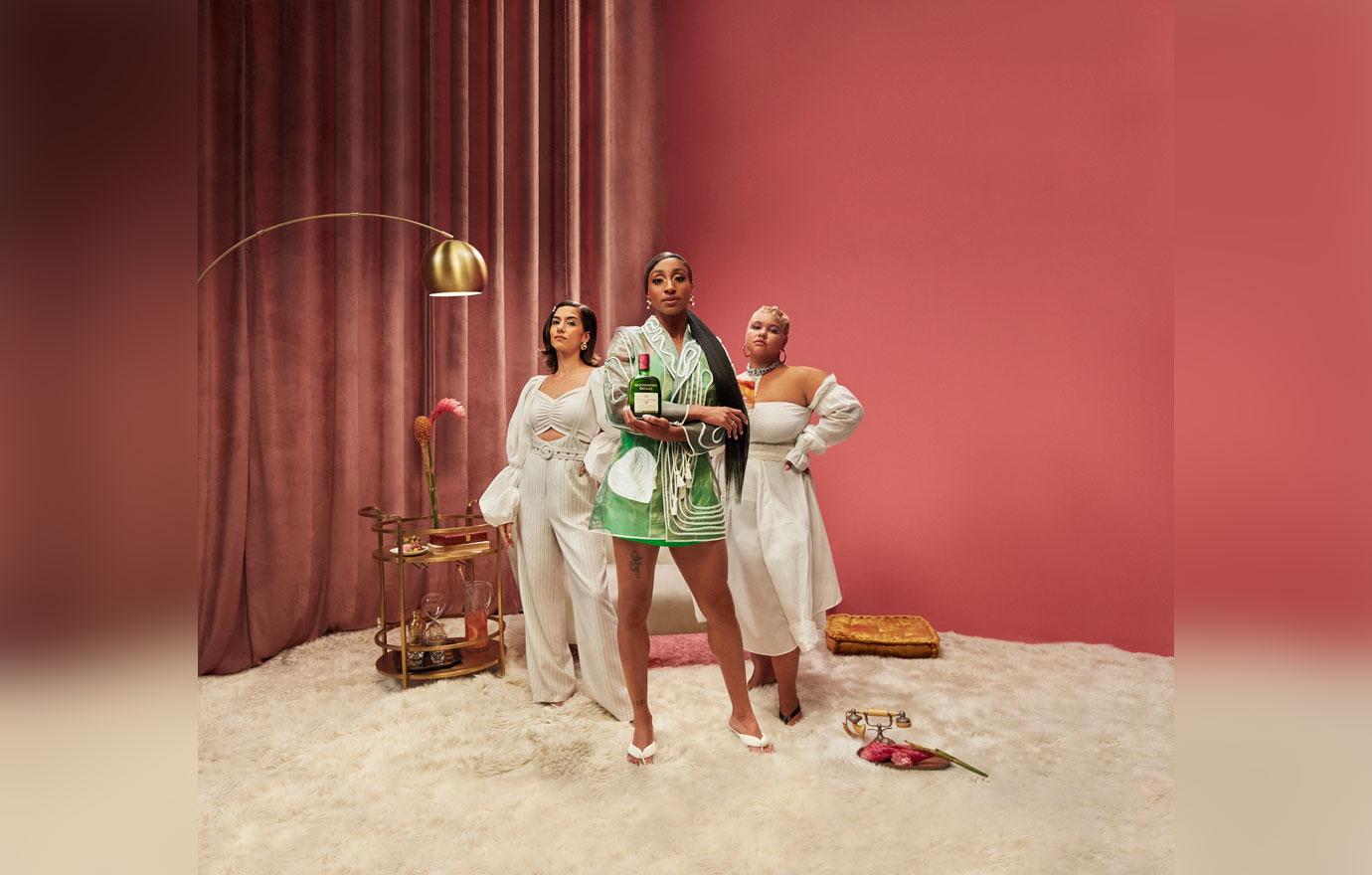 Going forward, Camacho-Quinn has big dreams: she is training for the Paris 2024 Olympics on top of going to other championships and meets.
In five years, the hurdler hopes to still be running. "I love it — just because of what it brings, and it's a challenge," she says.