Exclusive: Influencer Tinx Wants 'To Try It All,' Feels 'So Lucky' Her Career Took Off
Though it may feel like influencers are everywhere, Tinx (real name: Christina Najjar), feels fortunate to be doing what she loves.
The star, who began posting on TikTok during the pandemic, frequently gives her followers advice about relationships and mental health, which has earned her 1.5 million TikTok followers and half a million followers on Instagram — something she's still getting used to.
Article continues below advertisement
"It's very cool. I just feel so lucky. At the core of all of this is my relationship with my followers — they're the most amazing people," the 32-year-old exclusively tells Morning Honey while promoting the nationwide launch of her limited-edition, premium dressing – TABASCO® Brand x TINX Avocado Jalapeño Hot Sauce Dressing, which dropped on February 1. "So many of my followers have been with me since the beginning. The coolest part is that they're growing with me, and I would be nowhere without them. Everything I do is for them."
Now that the Washington, D.C., native has her own radio show, It's Me, Tinx on SiriusXM, she gets to help people in real time. "People call in and ask for advice. Every time I go to the studio, I put on my headphones, and I am like, 'Let's take calls!' I always say it's a pinch me moment because it's the best feeling in the world, and it's all because of them."
Before Tinx made it big, she was working all different kinds of jobs. "I always tell people that I was nearly 30 when I found my passion and made my first video," she says. "I had no idea what I wanted to do. I had amazing experiences but nothing quite hit like content creation."
"I always say it can be overwhelming when people are like, 'Find your passion!' Instead I say, follow your curiosity. That helped me in my life when I felt lost," she notes.
Article continues below advertisement
One of Tinx's favorite parts of the job is getting to meet her followers in real life, especially when she organizes "Rich Mom Walks" in different cities. "I get to talk to them about different things, and it's the best moment," she gushes. "People always say, 'I feel like I know you,' but I feel like I know my followers too because we spend so much time talking together on all different platforms."
However, there are challenging parts like dealing with trolls, but the brunette beauty tries to keep a positive attitude. "It's cheesy, but I always think, 'Love always wins,'" she says of her outlook. "I also try to be present in real life and go for a walk or play with my cat."
Article continues below advertisement
Tinx, who has dubbed herself "TikTok's Big Sister," ultimately tries to be "who I needed when I was younger," she shares. "When I was in my 20s, I didn't see a lot of influencers being vulnerable about the ups and downs of life. I'm a person, too."
Fortunately, she never gets tired of doling out her two cents. "I'm lucky to have an amazing therapist who I talk to every week, so that's where I unload," she quips. "Sometimes it's funny because there will be a mismatch in moods when I'm on the radio show. I'm like, 'What's up, guys?' And then someone calls with a serious problem. I love that the show is a mixture of everything — it could be about a boyfriend or where to have my birthday party."
As for what the future holds, it seems like Tinx has a lot up her sleeve. "I have lots of cool stuff coming up," she notes. "I think I want to try it all, and I think I'm focusing on the podcast and radio show right now. I want to make it better, which is something I am very open with my followers about. There's so many great ways to connect with people in person, the written word, etc., so fingers crossed for more opportunities."
Article continues below advertisement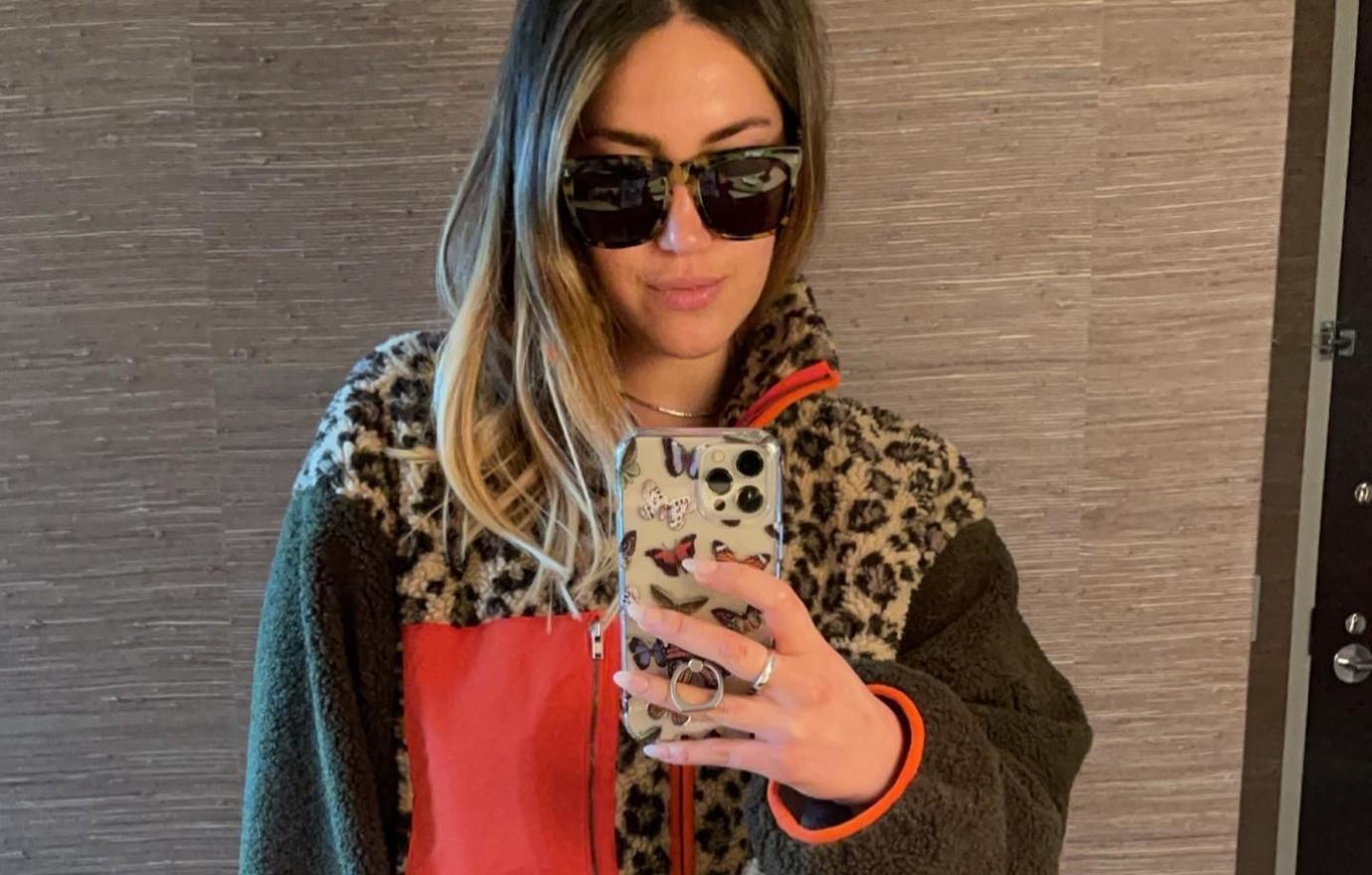 "You have to stay true to what feels right for you," she continues. "And for me, it's always about creating the content I want to see. I hope I leave people in a better mood than when they first started out. I just think, 'Did I make someone's day better today?' If the answer is yes, then I am doing a good job."
Article continues below advertisement
Something Tinx will never forget is getting to collab with Tabasco for the nationwide launch of her limited-edition, premium dressing – TABASCO® Brand x TINX Avocado Jalapeño Hot Sauce Dressing — since it's always been her favorite hot sauce. "I loved the green sauce and I also love salad. I was experimenting with using a hot sauce as a base, so I started joking on social media that we should normalize hot sauce as dressing," she says. "I'm beyond humbled I was able to co-create with Tabasco. They've been creating hot sauce for 154 years and they're legendary."
"Tabasco thought it was a cool idea, and was like, 'Let's go for it.' I was actually able to go to Louisiana to Avery Island, which is where their headquarters is. I met with members of the Tabasco family. It was one of the coolest experiences of my life."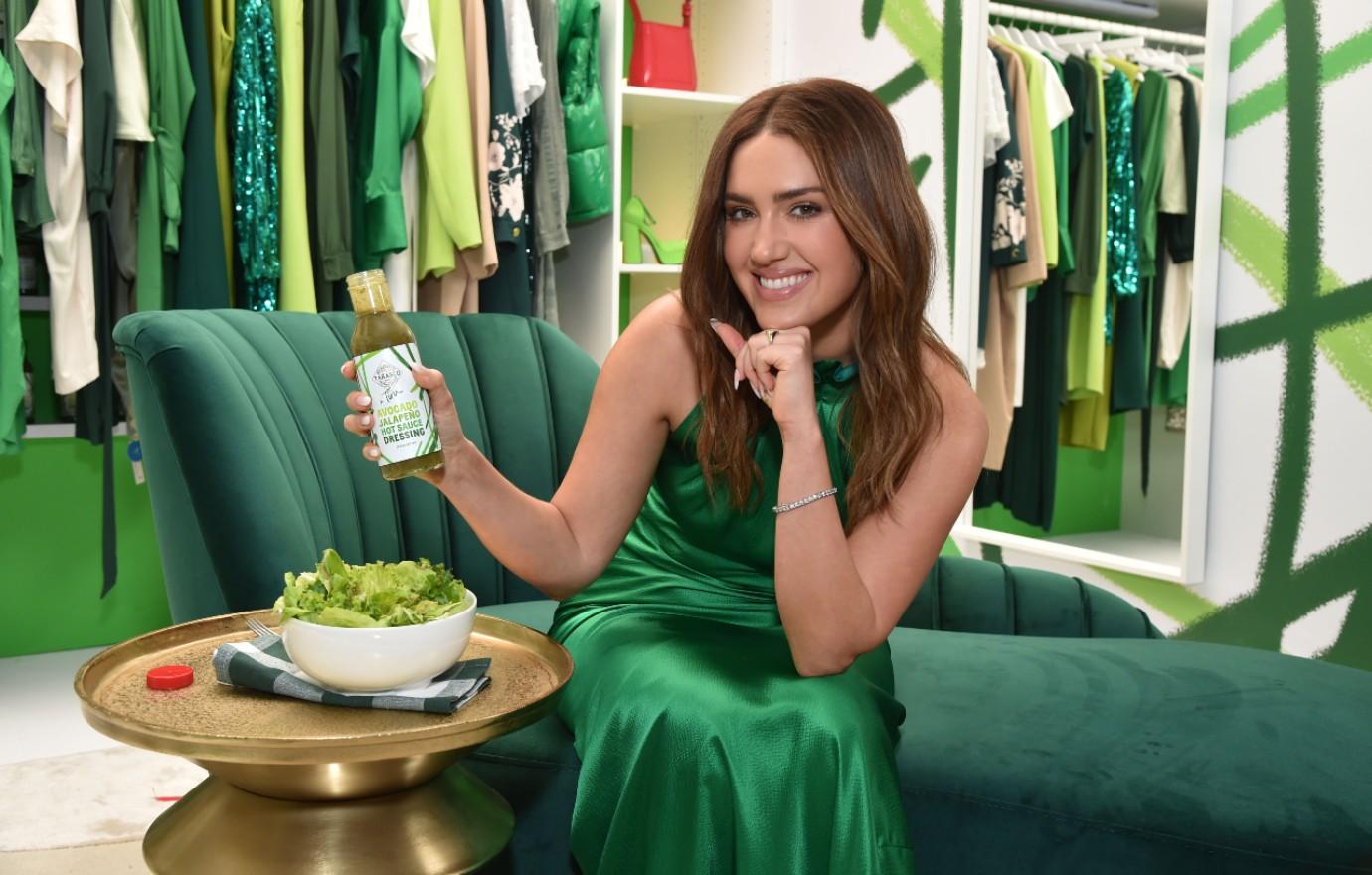 Tinx's full "Hot Girl Salad" recipe can be found below.
FULL RECIPE
Ingredients
Serves 1
2 cups of mixed greens
1/3 cup of cherry tomatoes, halved
½ radish, thinly sliced
1 green onion, sliced 
½ ripe avocado, pitted and sliced 
3-4 cooked shrimp, shells removed  
TABASCO® Brand x TINX Avocado Jalapeño Hot Sauce Dressing 
Instructions
Combine the mixed greens, cherry tomatoes, radish, green onion, avocado and shrimp in a large bowl. 
In the bowl, hold two knives at an angle to chop the salad into small, bite-sized pieces, just like at your favorite restaurant. 
Drizzle your desired amount of TABASCO® Brand x TINX Avocado Jalapeño Hot Sauce Dressing onto the salad for just the right flavor and spice. 
Place a cutting board or plate over the top of the bowl and shake vigorously to ensure every piece of salad is coated. 
Enjoy!