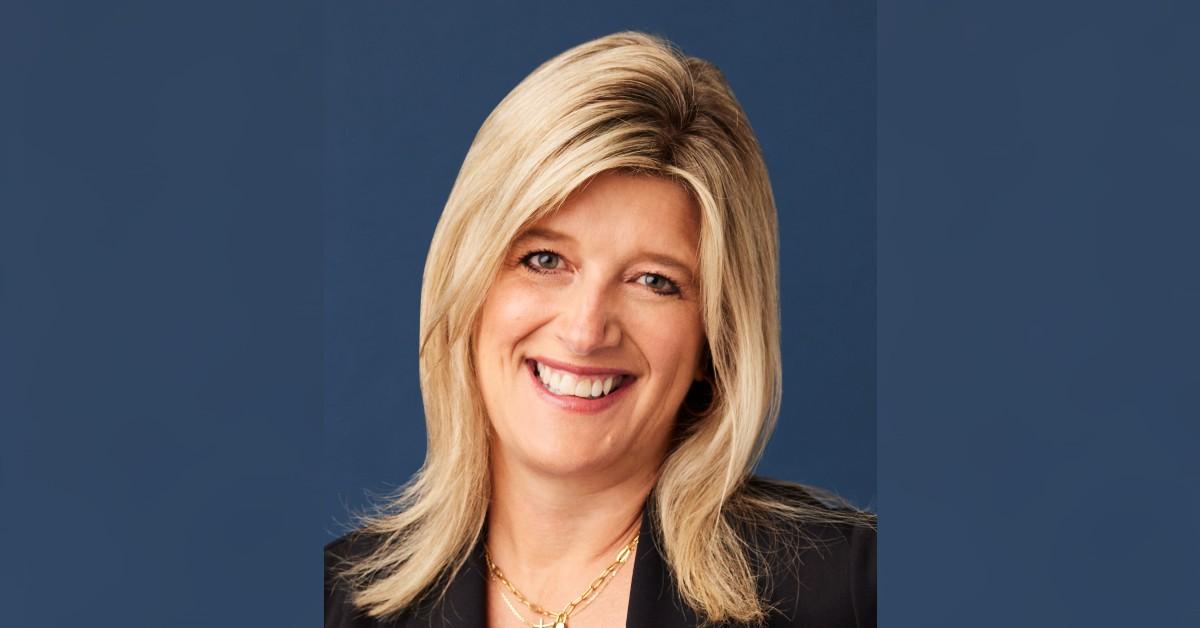 Exclusive: Chief Marketing Officer Of Maurices Laura Sieger Says The Mission Of The Brand Is To 'Make A Positive Difference In The Lives Of Women'
Believe it or not but maurices, the leading women's fashion brand offering size-inclusive clothing, has been around for quite some time.
"In 1931, E. Maurices Labovitz believed that success could come only from offering exceptional product, value, and service. Keeping these tenets as his North Star, this shopkeeper defied all odds by opening his first store in northern Minnesota during the heart of the Great Depression. The store grew locally, regionally, then nationally, and now has nearly 900 locations in the U.S. and Canada," Laura Sieger, Chief Marketing Officer of maurices, exclusively tells Morning Honey of how it all began.
Article continues below advertisement
Now, the businesswoman gets to be part of this iconic brand that "celebrates feel-good fashion for real life™," she says, as the store offers "versatile, affordable styles that take her from day to night."
"We are a destination for denim, knit tops, loungewear, intimates, and accessories, along with dressy collections," she notes. "A great outfit can make someone's day but should never break their budget. So, we design clothes that are on trend but can be lived in: real versatile pieces in sizes 0-24 that can take you from day to night, season to season, and can mix and match with what's already in her closet."
As for what makes maurices different than other brands, she explains: "We're known for our fun and friendly service and trusted stylists. We have almost 900 stores in hometowns across the U.S. and Canada, and our store stylists offer a boutique service level. We have trained fit specialists, and our stylists know our customers by name and their preferences."
Article continues below advertisement
Of course, there are ups and downs along the way, but Sieger enjoys keeping busy.
"The best part of my job is getting to know our customer and meeting her needs. The customer comes first, and I enjoy learning insights from her on a regular basis. I love that we can help women look and feel great and add a little joy to their busy lives," she shares. "The most challenging part of my job can be handling market uncertainty. We've seen a lot of this over the past 2.5-3 years with an unprecedented pandemic, supply chain challenges and now inflation. When these things happen, I work with my c-suite partners to discuss and plan how to navigate so we can position ourselves in the best possible place as a business. And we always try to look at everything through the lens of our customer – what she's experiencing in her daily life and how we can better help her during these challenging times."
"Our mission is to make a positive difference in the lives of women who are the hearts of our hometowns," she continues. "maurices will always continue to listen to its core customer and expand into categories that she wants and meets her full lifestyle – for example, adding swim, maternity, and sleep this year. We also want to expand into new categories that complement and attract a new audience such as girls. And we will continue to look at new markets as we continue to see so much opportunity."
Article continues below advertisement
Going forward, Sieger wants to "expand our gifting program and the give-back product offerings to our customers," while also focusing on the new tween brand evsie. "We stand proud in this statement by recently launching our Fit Freedom Jean Exchange program where mymaurices rewards members who buy any pair of regular price m jeans by Maurices™, if their size goes up or down within a year, they can exchange them for a new size in the same style for free. All gently worn exchanged jeans will be donated to local organizations to benefit women in need in maurices' hometowns," she explains.
"This brand has thrived for more than 90 years in even the most challenging of retail times. While the brand has grown and evolved, putting people first and genuinely caring about our associates and our customers has always been central to our success," she notes of the store's success. "We aim to inspire women to look and feel great by offering fashion that doesn't cost a fortune and a boutique style experience – quality, value, and service – that leaves her feeling oh-so special. Together, we celebrate our hometown spirit and the communities we love!"
She concludes, "We want to be a brand that stands for kindness, supporting positive body image, giving back to those in need, being a little silly, and empowering girls to be their true selves."