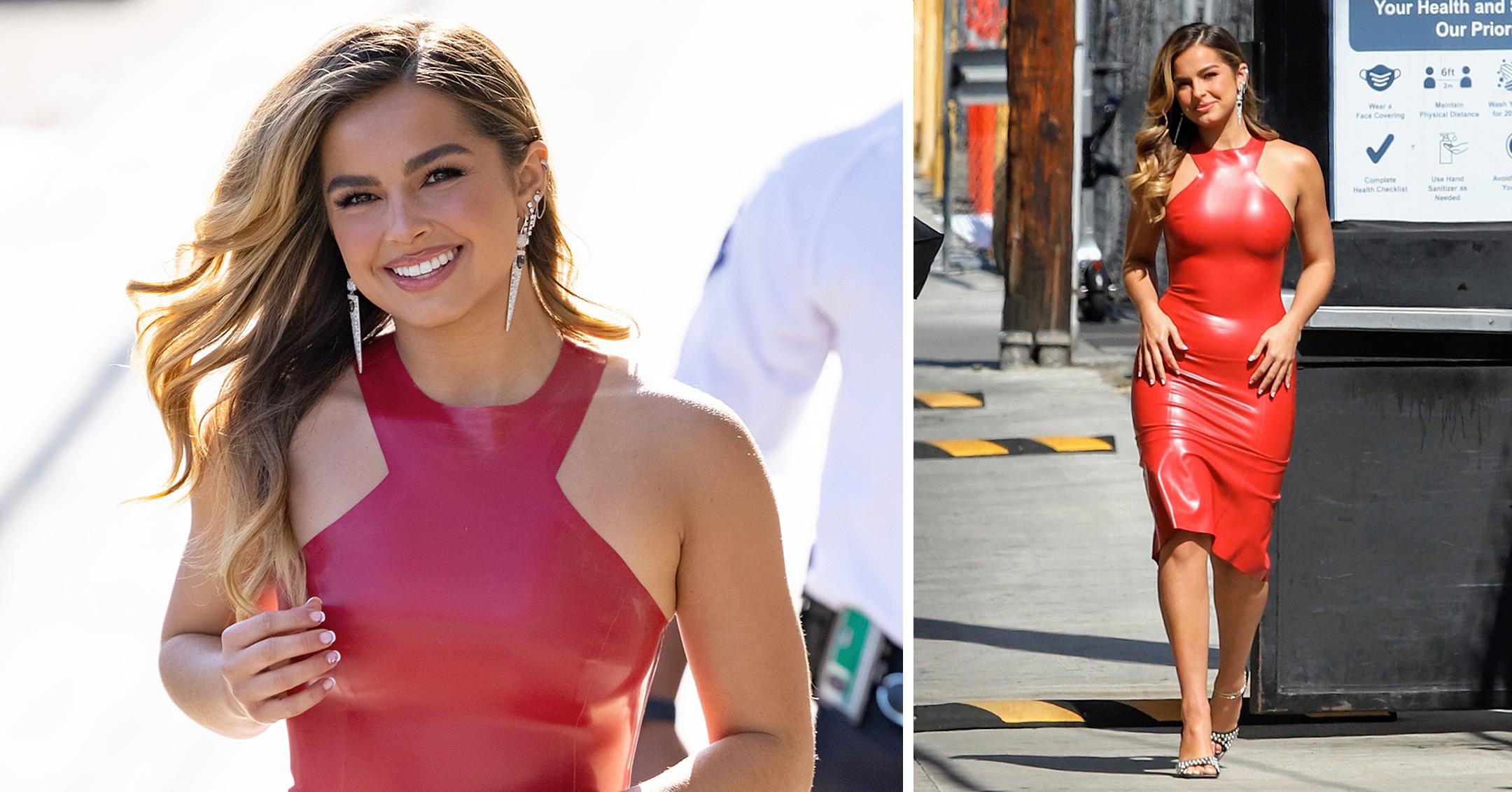 'He's All That' Lead Addison Rae Stops Traffic In A Red Latex Dress & Studded Heels — Photos
Article continues below advertisement
The social media superstar chatted with guest host David Spade about her upcoming movie He's All That, her friendship with Kourtney Kardashian and of course, TikTok!
Scroll down to see her formfitting outfit.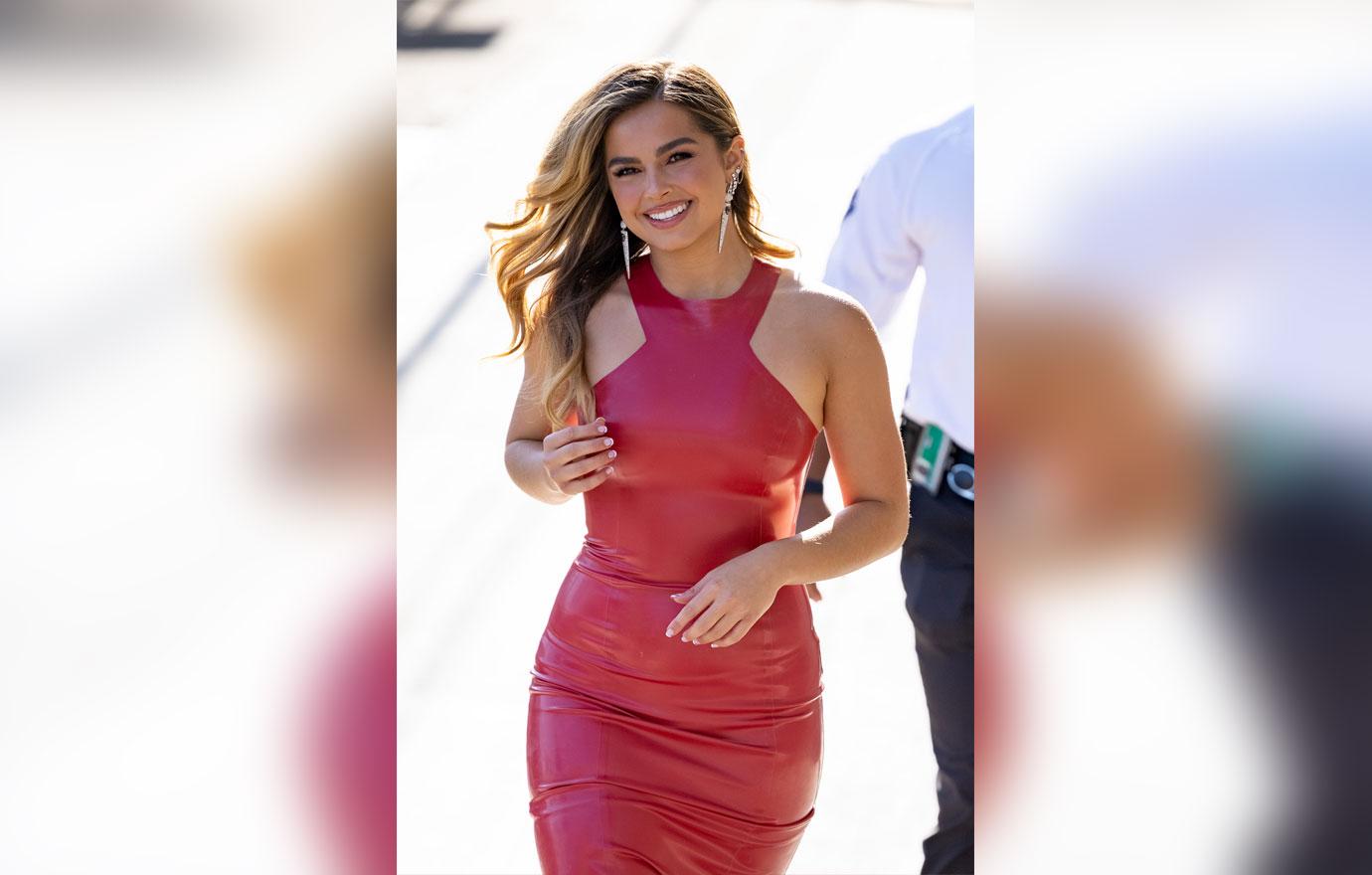 Rae turned heads in a red latex dress by Saint Laurent that featured a trendy halter neckline.
She also donned a long sparkly pair of silver drop earrings, and her brunette locks were styled in big glamorous waves.
Article continues below advertisement
During her press tour for her new Netflix movie, the influencer has been relying on stylist Molly Dickinson to get her all dolled up.
"AH LOVE U," she wrote on the pro's Instagram page.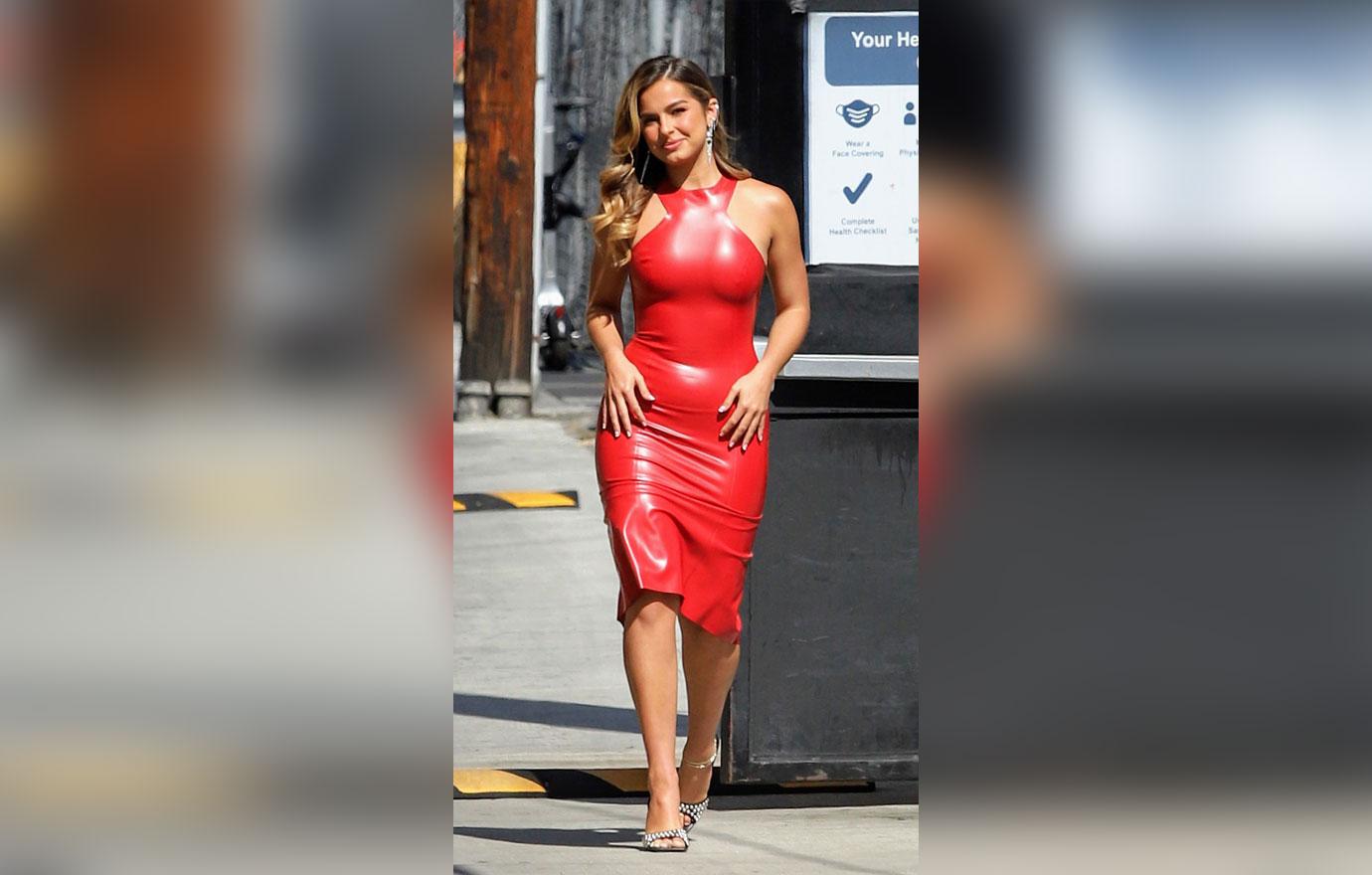 The bubbly star paired her knee-length frock with a pair of studded Giuseppe Zanotti heels.
Her designer duds may be pricey, but considering Newsweek named her as the top-earning TikTok star, she surely has plenty of cash left to burn.
Article continues below advertisement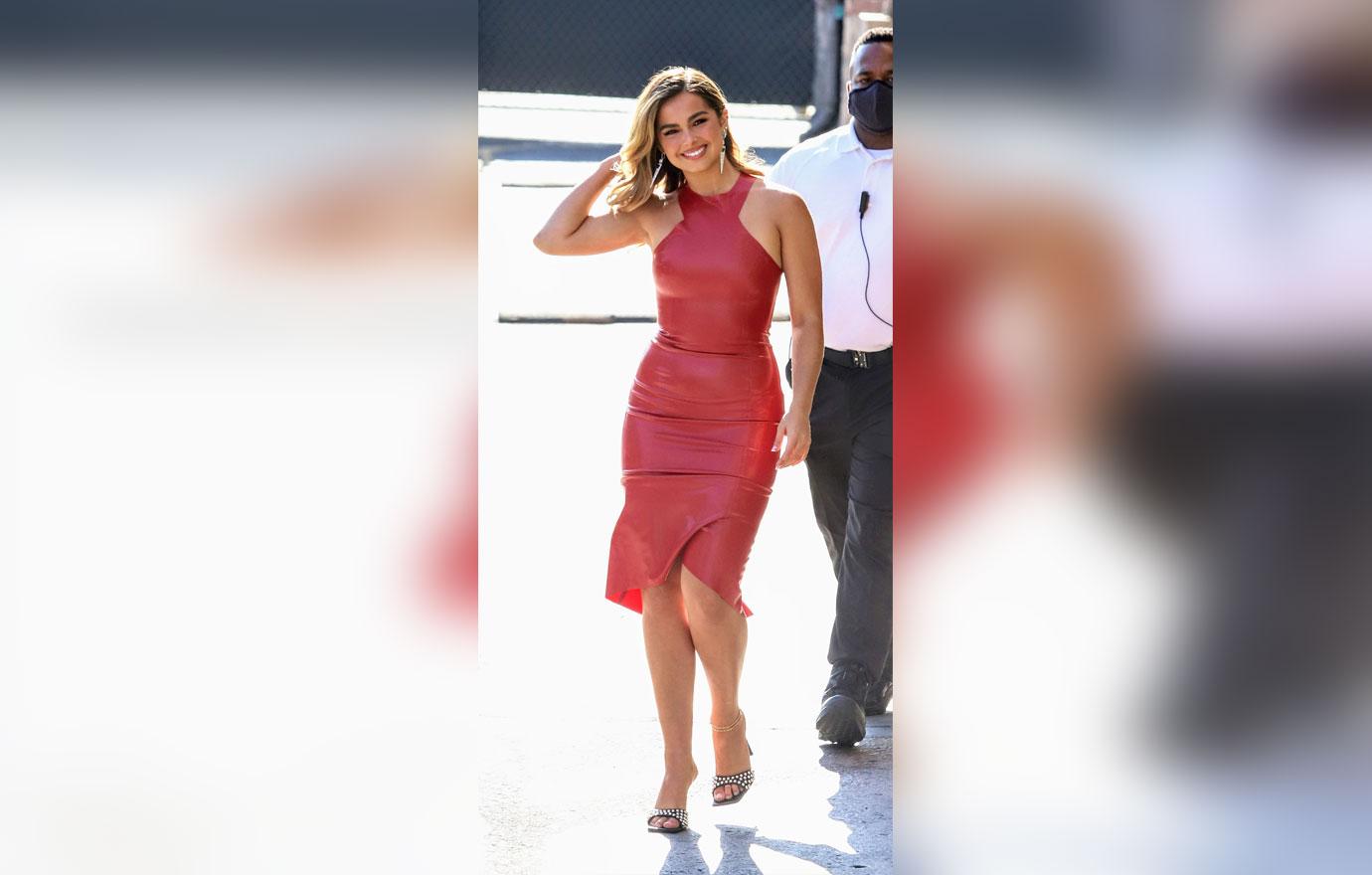 Article continues below advertisement
Though the mom-of-three is more than 20 years her senior, Rae insisted that they have a ton in common.
"I think both of us are very honest people, and we like a lot of the same things," she shared. "It started off with both of us just loving to workout. We were doing that together a lot."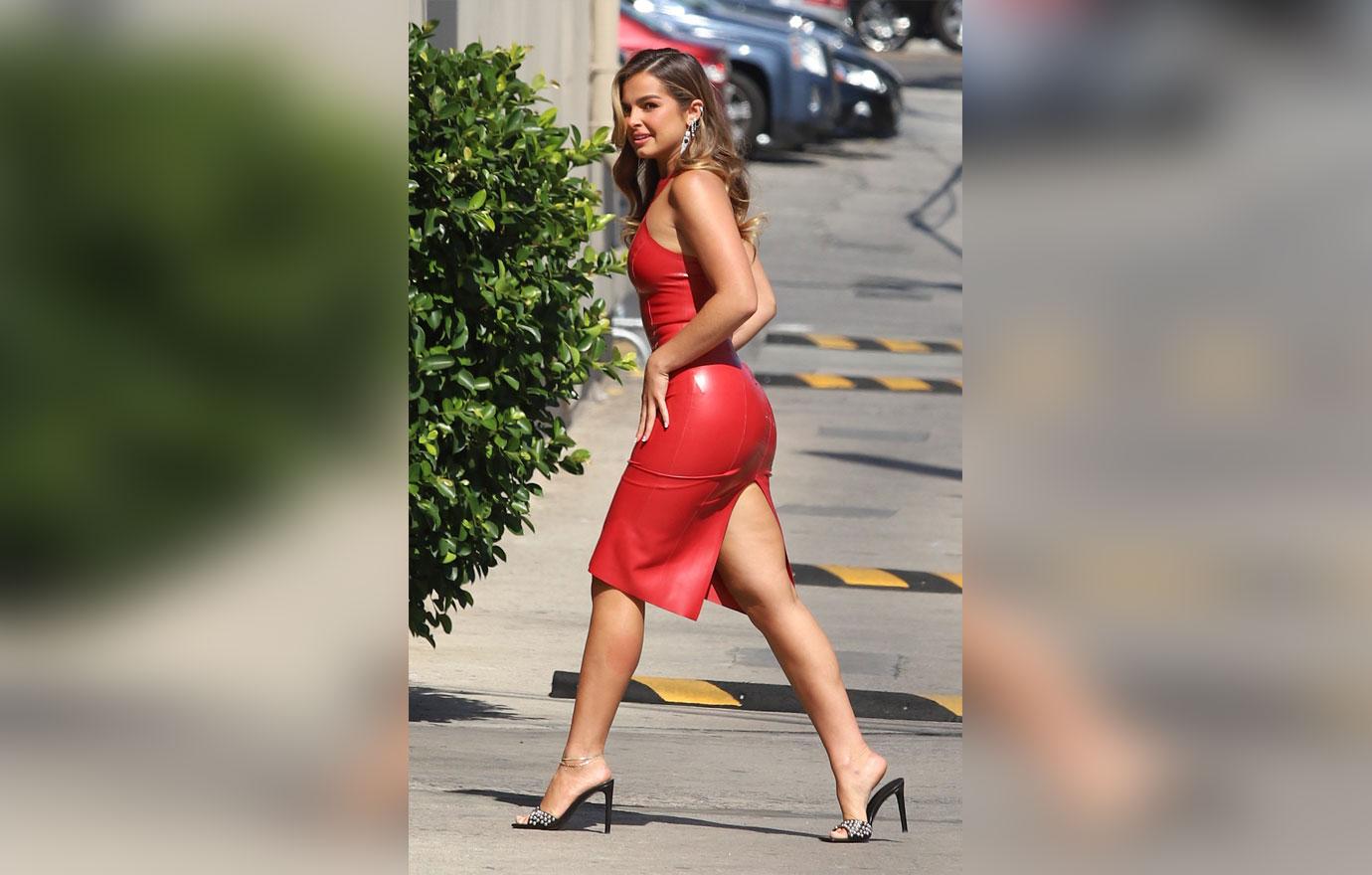 The TikTokker clearly knows how to work the camera, but He's All That — a gender-swapped remake of the 1999 teen rom-com She's All That — will be her very first film role.
Article continues below advertisement
"I'm willing to prove how seriously I do take things," she explained to Bustle of why she took up method acting. "It's something I'm willing to keep working at and hopefully really proving myself to these people."
"People in the industry really do appreciate and admire people that take chances and break that boundary between social media and entertainment in general," the California native explained. "But I will say that, from a public standpoint, I think people do tend to find it hard to take people like me seriously."