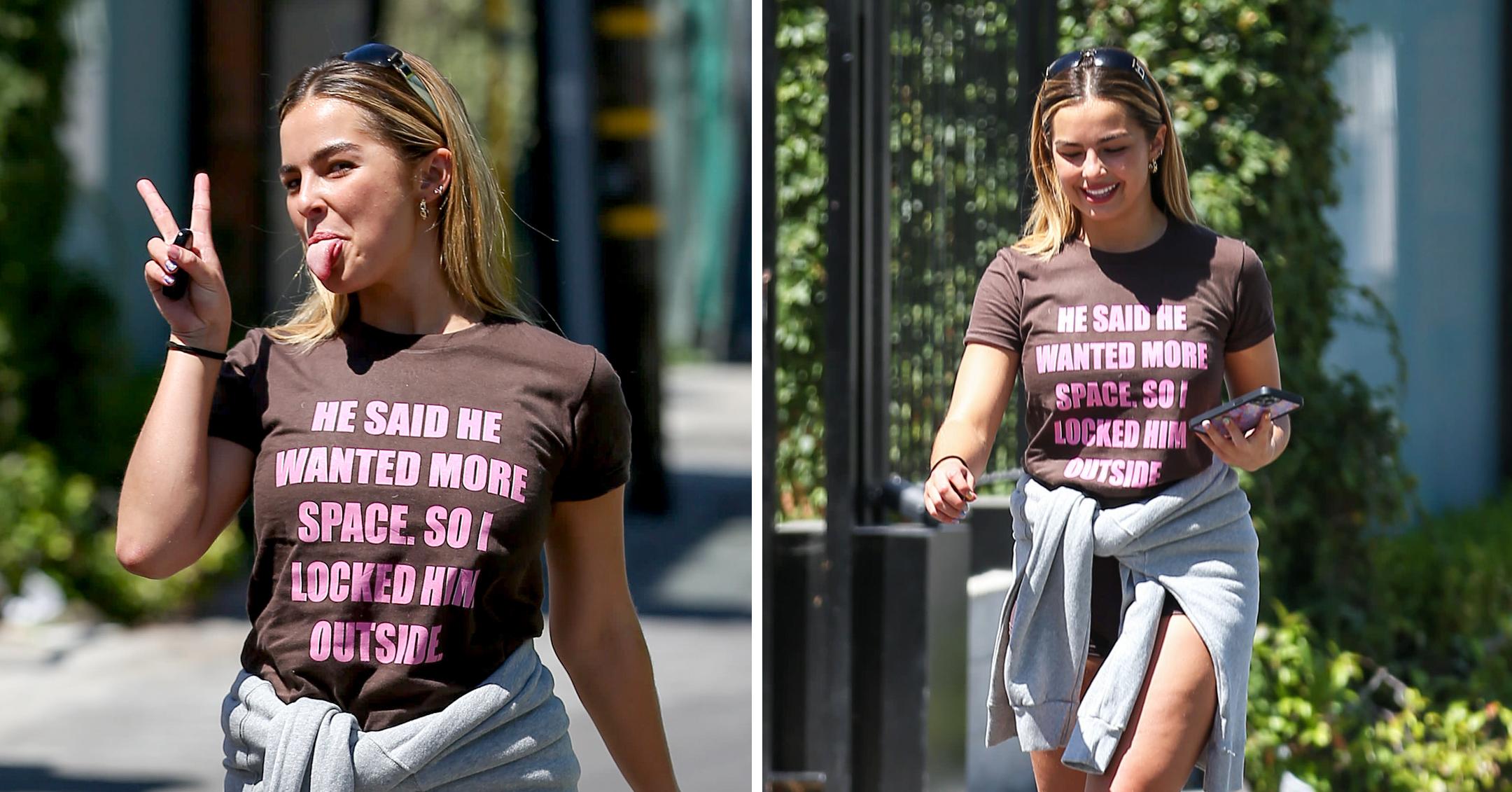 You'll Be Obsessed With Addison Rae's Cheeky T-Shirt That Takes Aim At Her Exes — See Photos!
Addison Rae sure knows how to send a message!
Article continues below advertisement
On June 12, the queen of TikTok stepped out to the gym in a funny T-shirt — and though she didn't clarify who the words were meant for, it's clear that it was inspired by one of her former lovers.
Scroll down to see the star ham it up for the cameras.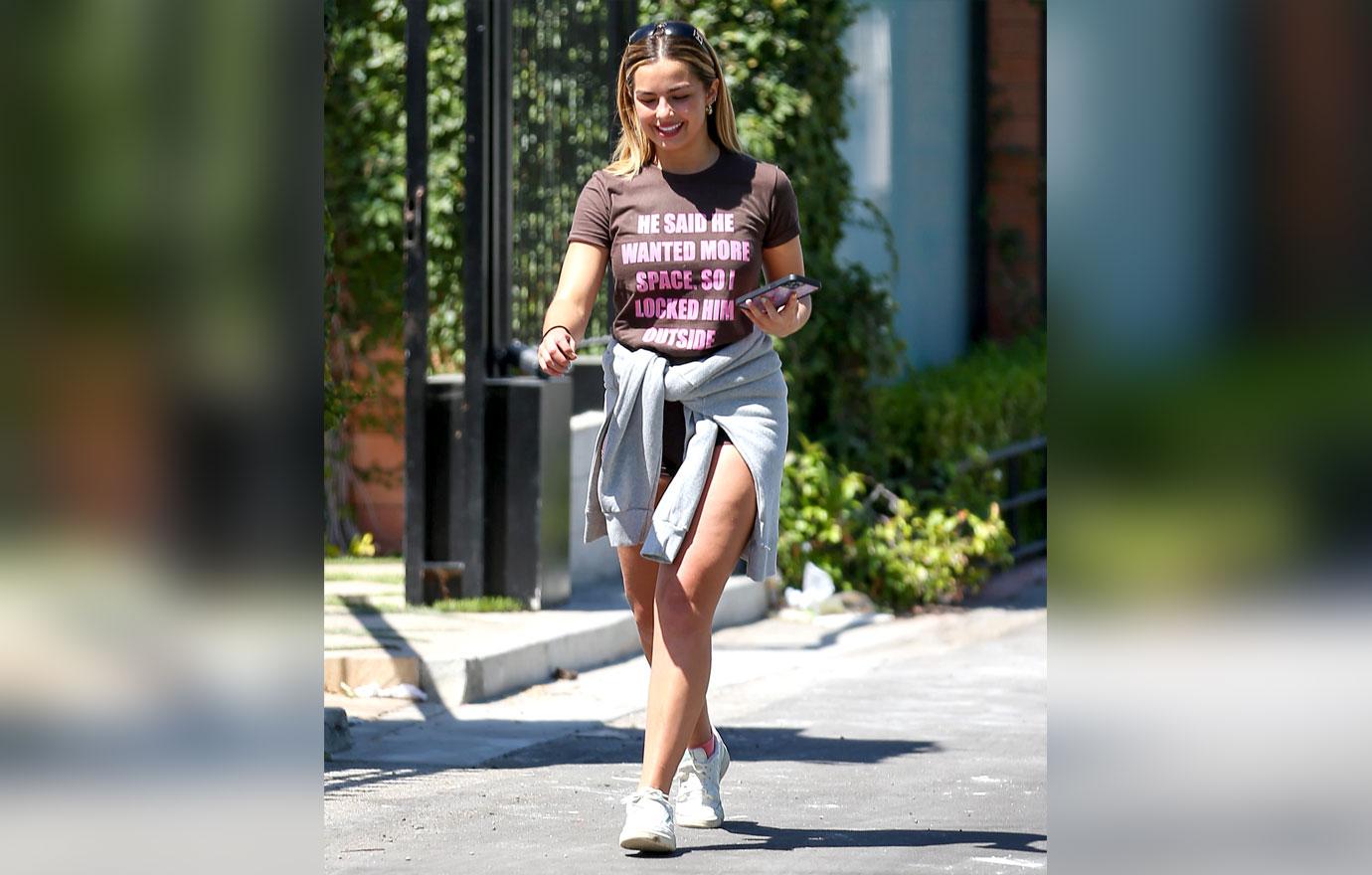 Article continues below advertisement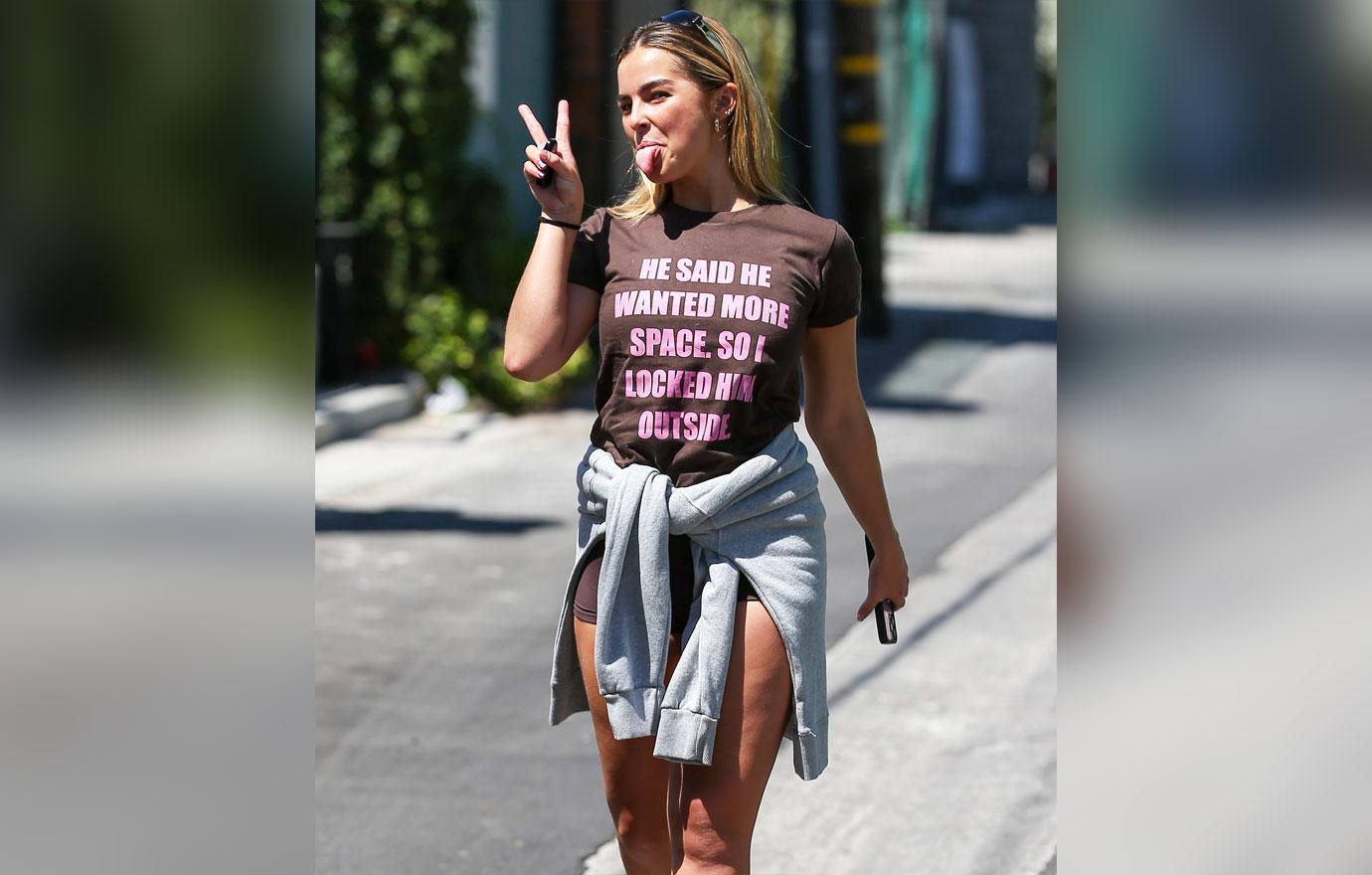 What a character! Kourtney Kardashian's bestie flashed a peace sign and stuck her tongue out at the paparazzi.
While Rae hasn't said much about her recent split, she did share that her first album, which she's currently recording, is partly inspired by the rollercoaster romance.
"My album is pretty much just going to be experiences that I've gone through or feelings that I've had and just different mindsets that I've kind of been in over the past year," she explained to E! News. "That relationship was such a big part of my life and, you know, that part's past. It's still experiences and memories that are still pretty fresh on my mind, and I feel that's been a lot of inspiration for me."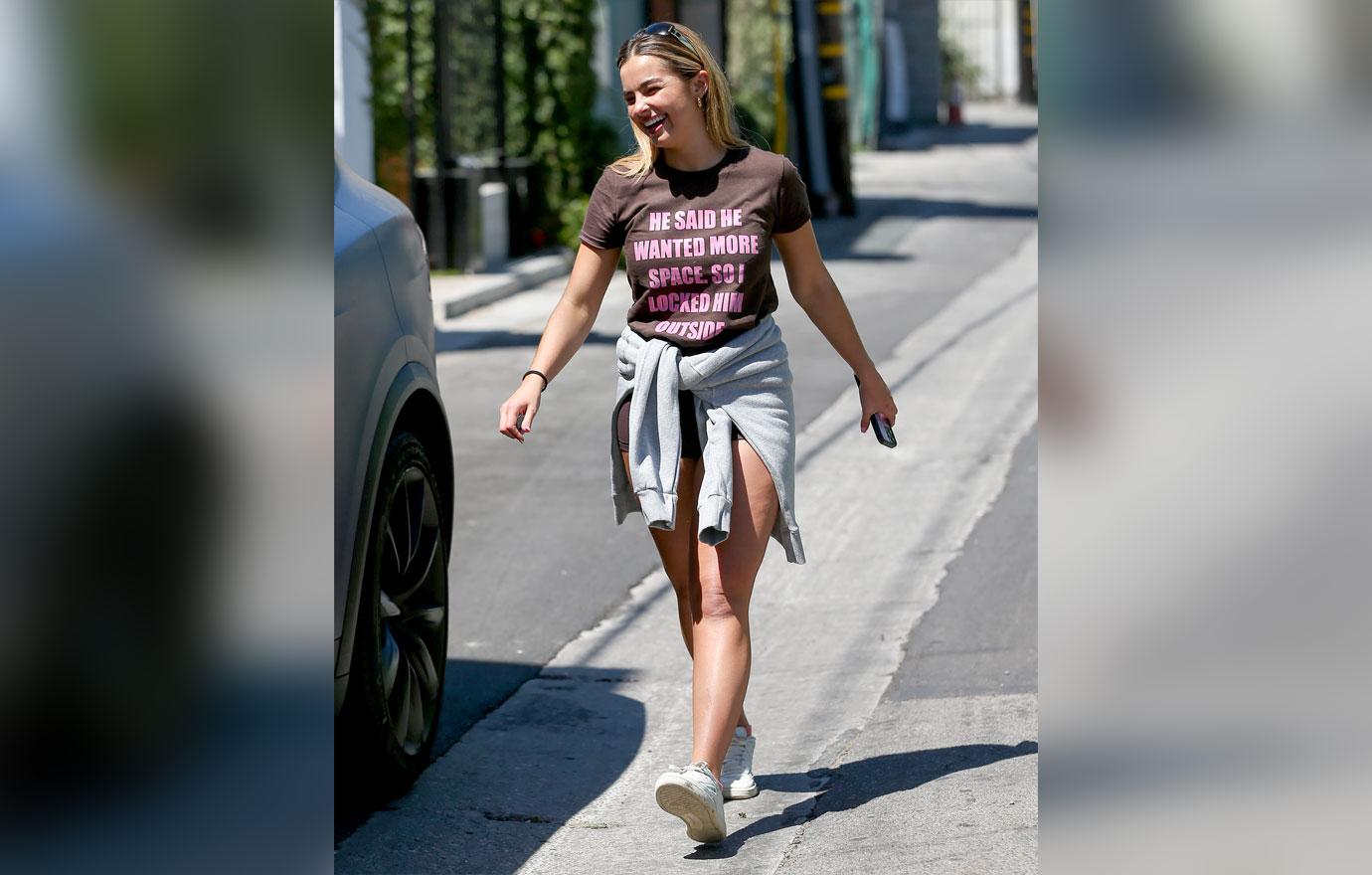 Rae knows that laughter is the best medicine, which is why only some of her tracks will be "sad songs."
"We have so many different types of songs in the air that it's pretty crazy, and I'm so glad that I've gotten the chance to write on, you know, so many of my own songs and just being able to be really involved in the process," she revealed. "And I think that's the most exciting part for me is just being able to share those experiences and hopefully share them with other people, too."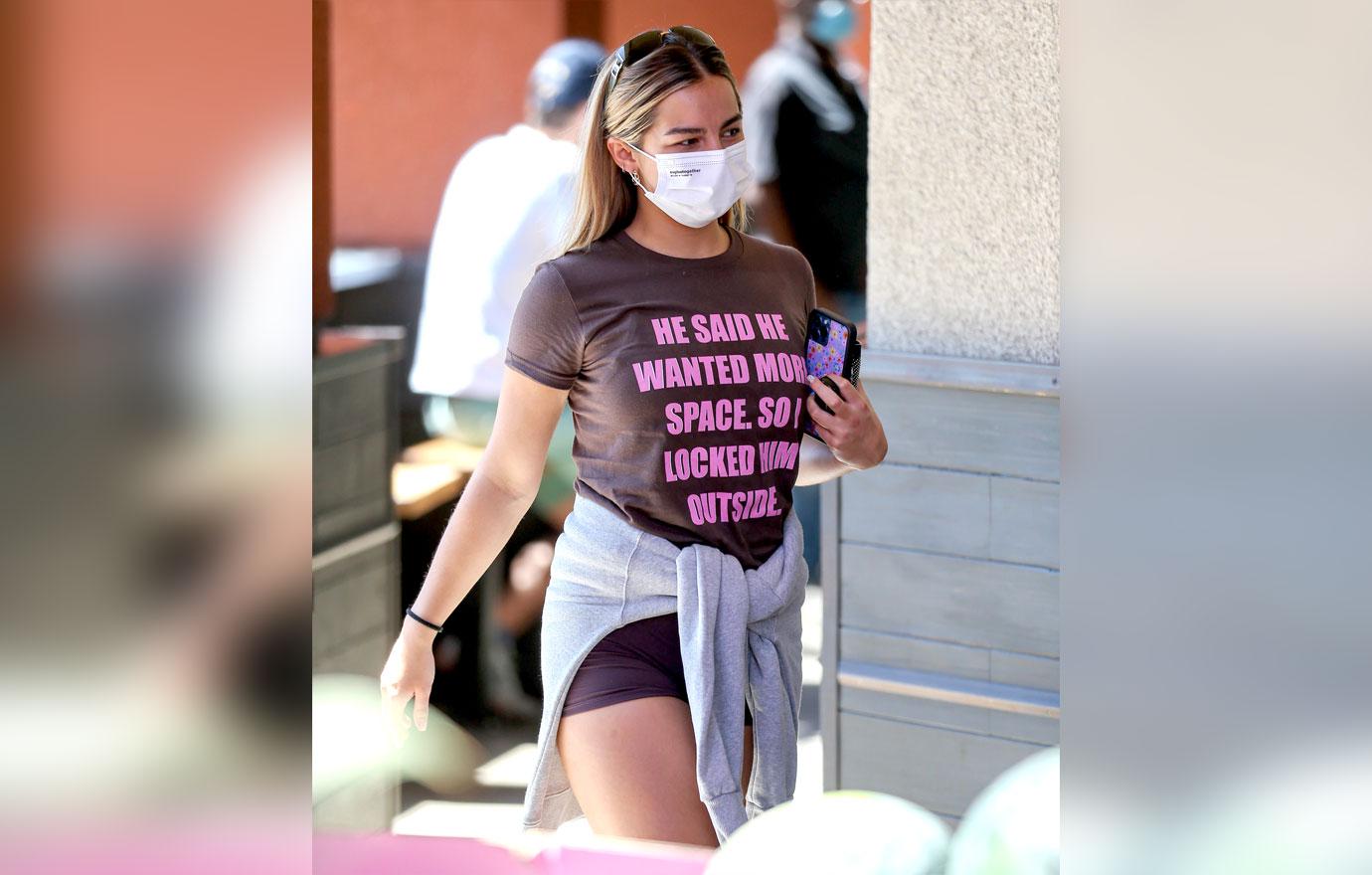 The "Obsessed" crooner put on a white face mask before entering the gym.
Aside from music and her popular TikTok posts, Rae's debut movie, He's All That, will premiere on Netflix in August. The rom-com is a gender-swapped remake of She's All That, which came out in 1999.