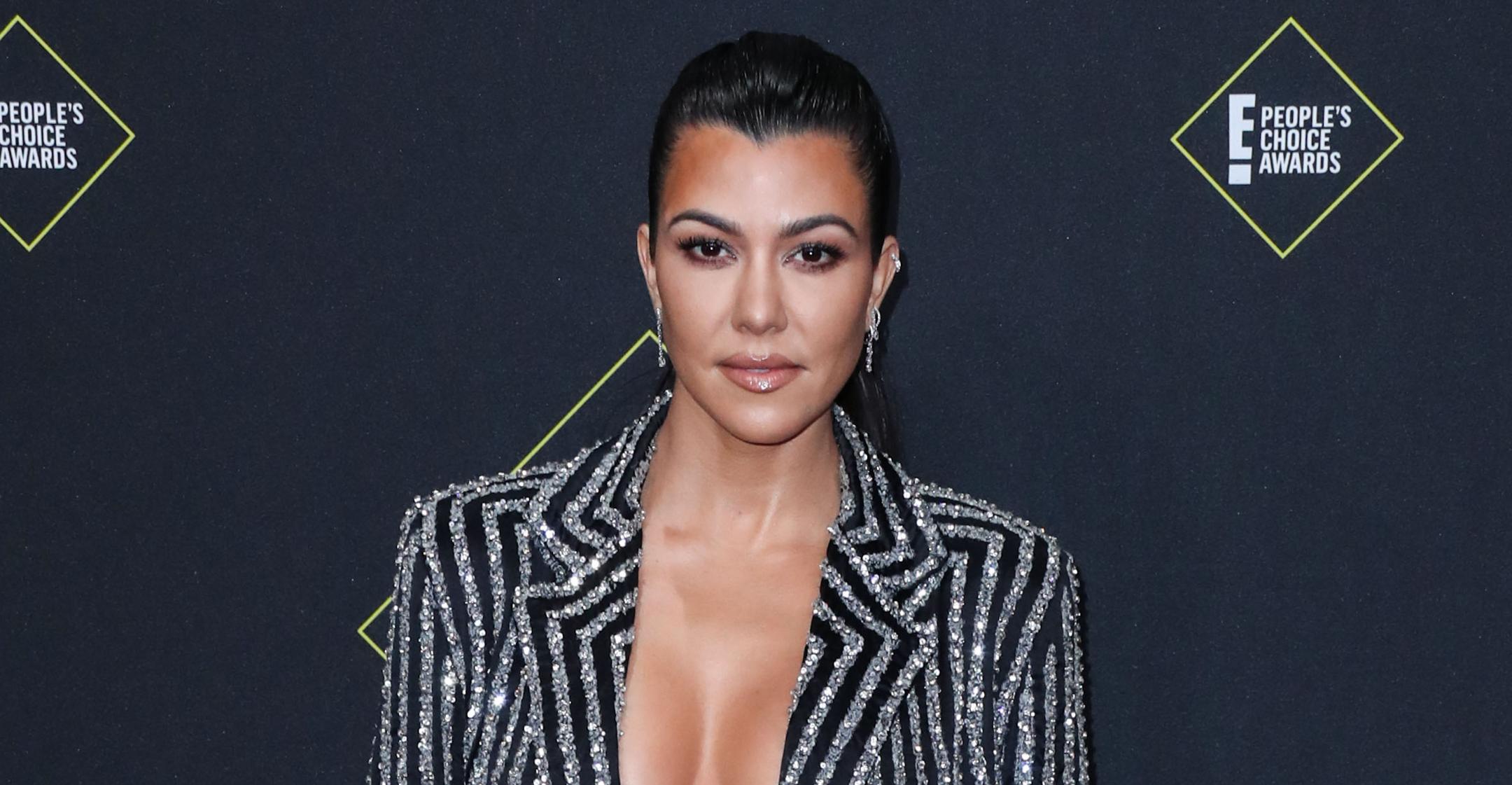 Surprise! Kourtney Kardashian Is The Top-Searched Kardashian In Most States, Data Reveals
Though some may find Kourtney Kardashian's voice annoying or dislike the fact that she doesn't open up about her personal life on Keeping Up With the Kardashians, the mom-of-three was the top-searched Kardashian in most states, according to a report by GetWindstream.com.
Article continues below advertisement
"GetWindstream used Google Trends data to determine the most popular Kardashian/Jenner in each state," the website reads. Even though the Poosh founder only has 131 million Instagram followers — Kim Kardashian has 234 million, while Kylie Jenner has 246 million — it looks like people are really invested in her personal life!
So much so, the following states are Googling the eldest Kardashian: Alabama, Connecticut, Delaware, Florida, Idaho, Illinois, Iowa, Kansas, Maine, Michigan, Missouri, Nevada, New Hampshire, New Jersey, North Dakota, Oklahoma, Oregon and Pennsylvania.
Article continues below advertisement
It's no surprise that people are invested in Kourtney's life, as she just recently started dating Travis Barker. The two have been hot and heavy ever since their romance was revealed earlier this year.
Article continues below advertisement
"Getting engaged and married one day has definitely been a topic of conversation between Kourtney and Travis," a source explained. "Travis would absolutely love to tie the knot with Kourtney, but Kourtney hasn't been sure that's the step she wants to take in their relationship right now."
Article continues below advertisement
Meanwhile, Khloé Kardashian was the second most-searched in the Kardashian family. 13 states — Alaska, Arizona, Colorado, Hawaii, Louisiana, Massachusetts, Mississippi, Ohio, South Carolina, Tennessee, Texas, West Virginia and Wisconsin — researched the Revenge Body host.
Article continues below advertisement
Kris Jenner was searched in nine different states — Georgia, Indiana, Kentucky, Maryland, Nebraska, Rhode Island, South Dakota and Virginia — while Kim was only searched in eight states — California, Washington, D.C., Montana, New Mexico, New York, North Carolina, Washington and Wyoming.
Minnesota, Utah, and Vermont were the only states that searched Kendall Jenner the most, and in a twist of events, Kylie was searched, but her sisters all beat her!