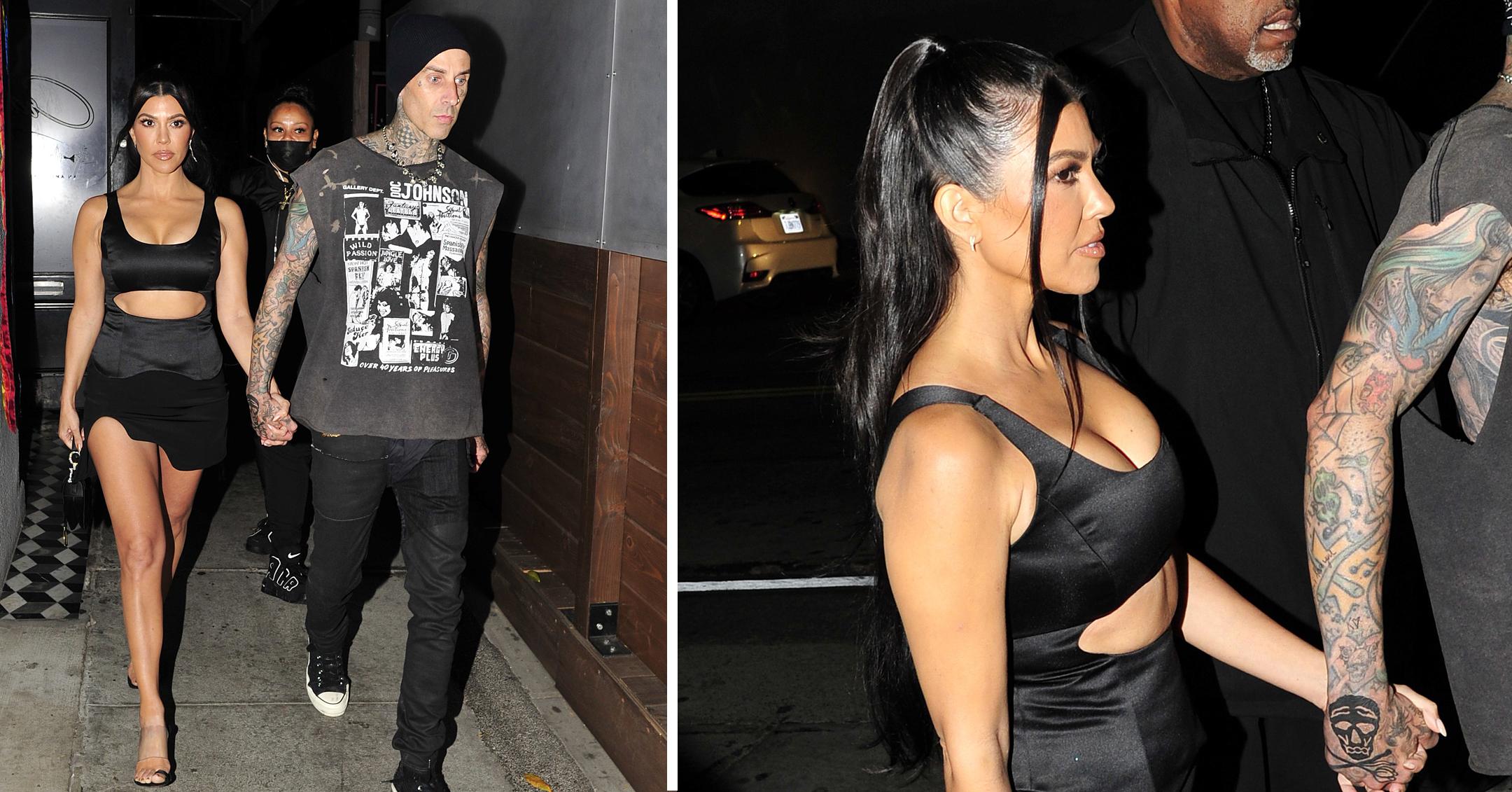 Black Out! Kourtney Kardashian & Travis Barker Coordinate Their Ensembles While At Event In California — Pics
Article continues below advertisement
The two were spotted at an event in West Hollywood, Calif., on Thursday, June 24 to celebrate his stepdaughter, Atiana De La Hoya, who launched a collaboration with PrettyLittleThing — and they looked great!
The reality star showed off her toned tummy in a black dress, while the musician wore a black T-shirt with black pants and a matching hat.
Article continues below advertisement
Scroll through the gallery below to see the pair's night out on the town!
Article continues below advertisement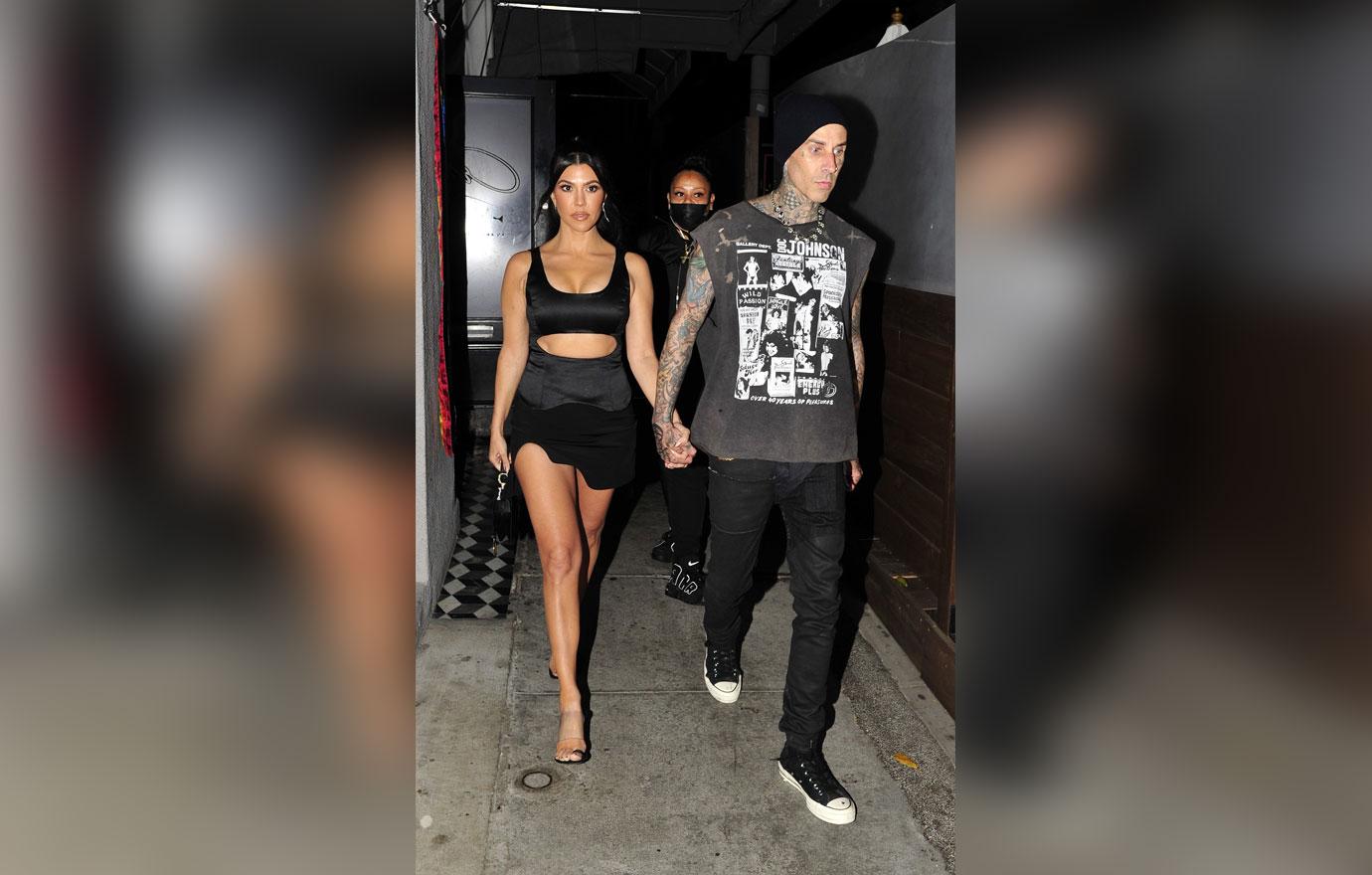 The two held hands after they made an appearance.
Kardashian and Barker have been pals for a long time, but earlier this year, they decided to take their relationship to the next level. Now, it seems like they are in it for the long haul.
"Getting engaged and married one day has definitely been a topic of conversation between Kourtney and Travis," a source explained. "Travis would absolutely love to tie the knot with Kourtney, but Kourtney hasn't been sure that's the step she wants to take in their relationship right now."
The insider added, "She is extraordinarily happy and doesn't feel the need or want the pressure of getting married. There are a lot of other factors that concern her if they were to take their relationship to that next level, one of them being Scott [Disick] and more importantly, her kids and what that adjustment would mean for them. It could be a lot to process, even though everyone sees that Kourtney is undeniably in love with Travis. Kourtney sees herself loving this moment and is just taking everything one day at a time and enjoying their time together."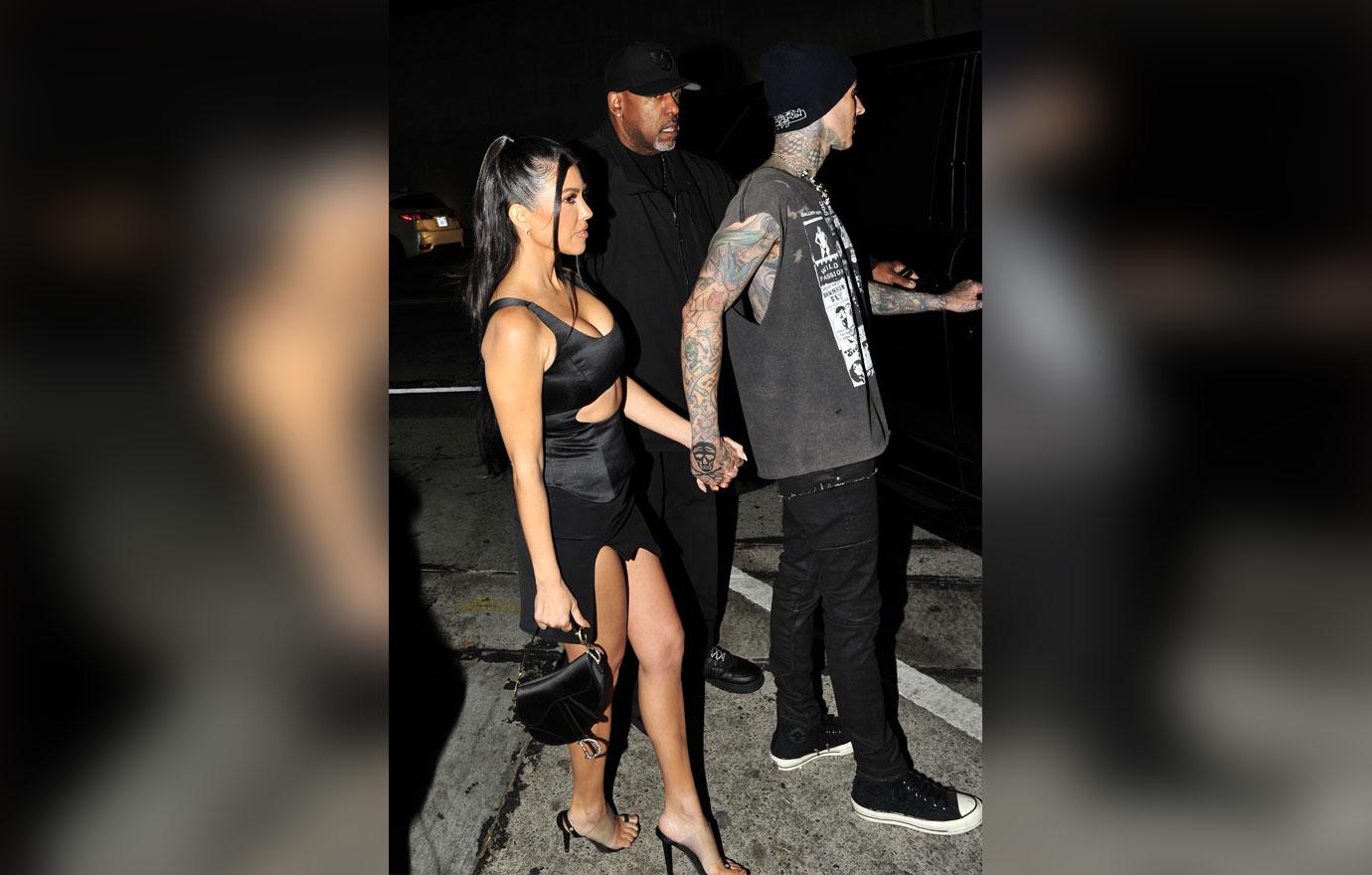 The duo frequently post pictures of their PDA on social media, and it seems like Kris Jenner is a fan of Barker's.
"Isn't it great?" the momager said of the new romance. "It's the best."