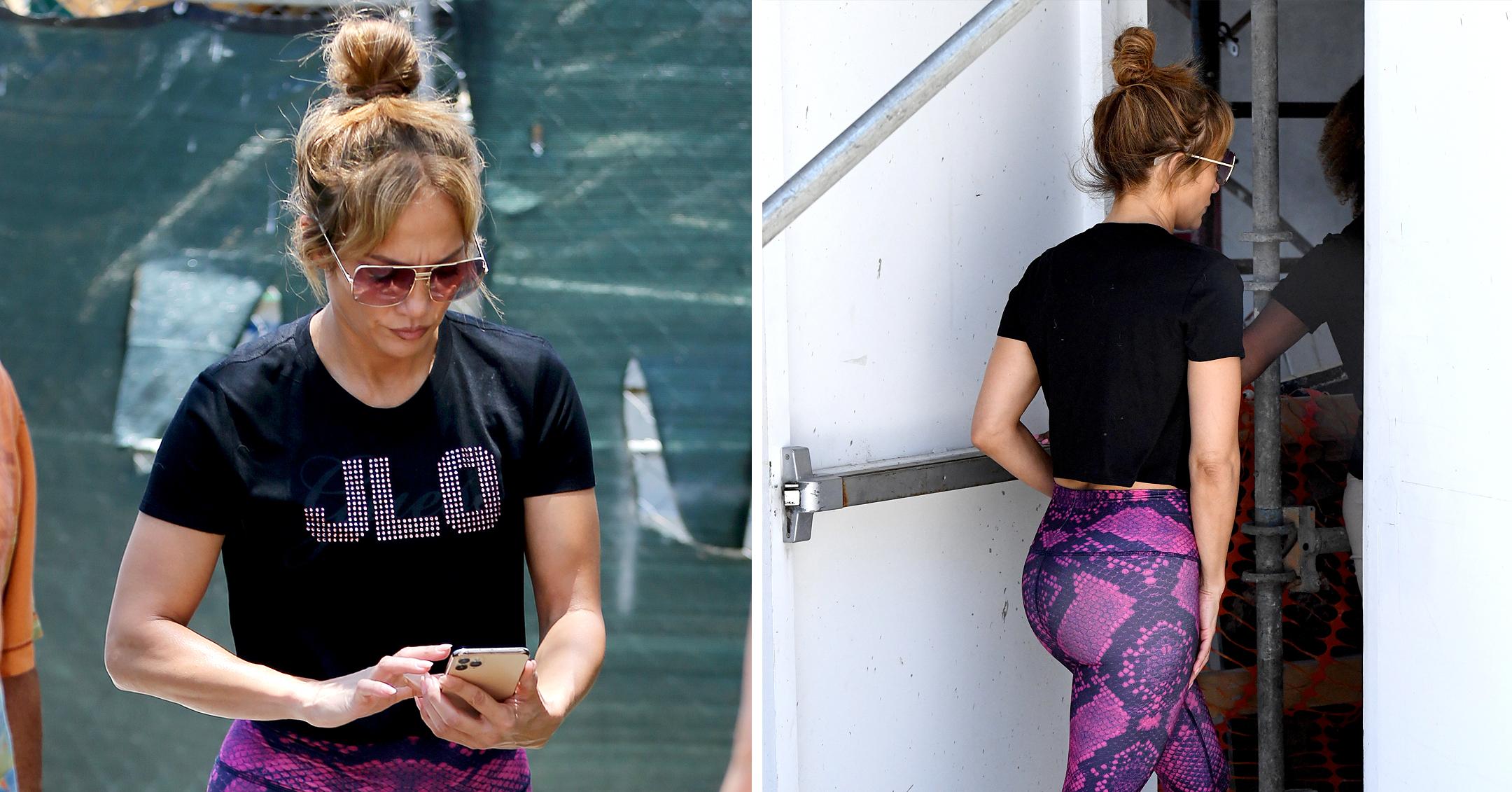 Jennifer Lopez Makes Her Presence Known By Wearing A Bedazzled 'JLo' Tee — See The Personalized Top
See and be seen! On May 26, Jennifer Lopez headed to the gym in Miami — and though she was wearing sunglasses and had her hair pulled up in a messy bun, she made it clear that no one mistook her identity, as she was wearing a bedazzled "JLO" shirt!
Scroll down to see her tee.
Article continues below advertisement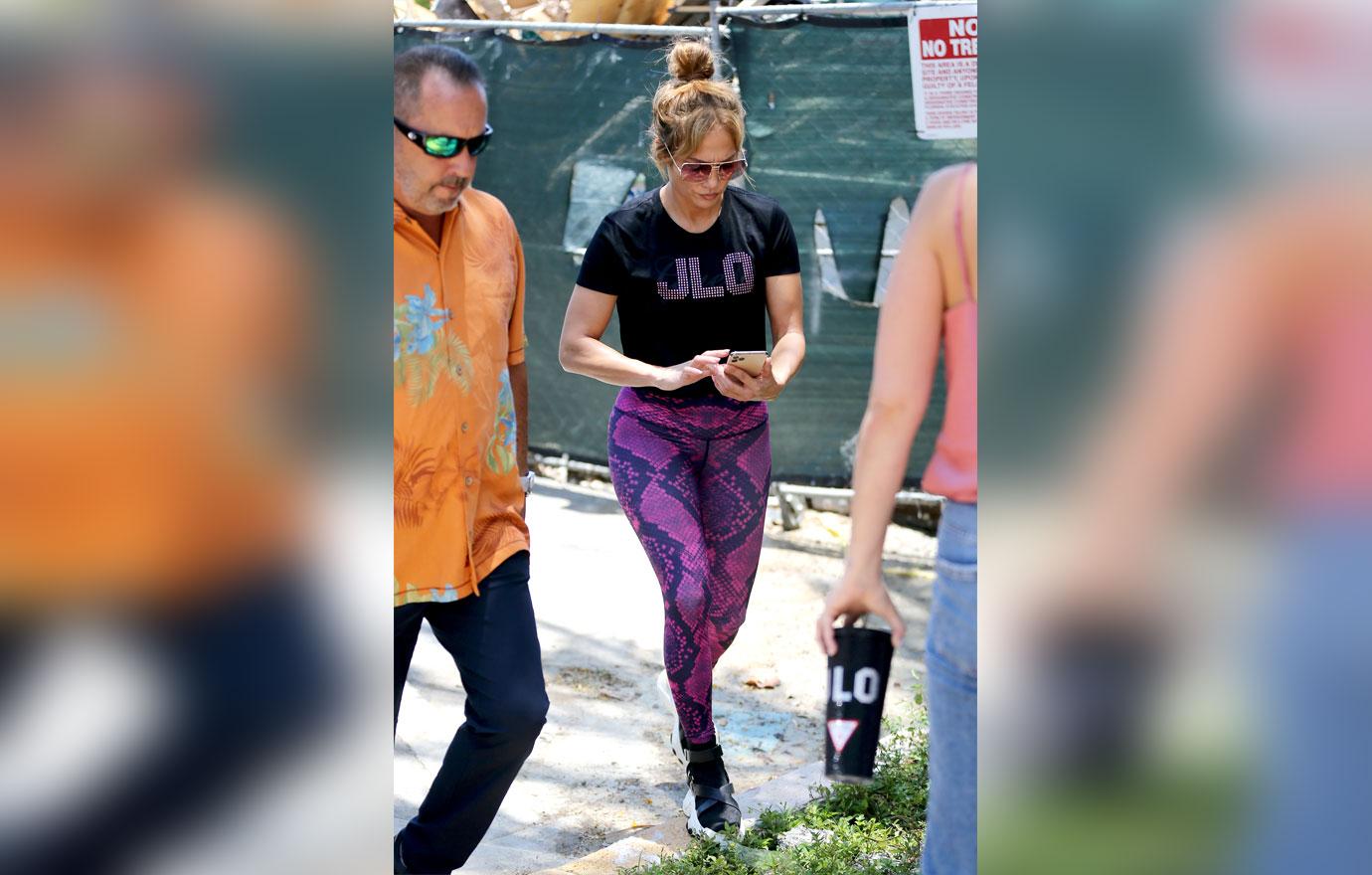 The dozens of rhinestones on her black tee perfectly matched her sunglasses and bright magenta leggings, which featured a snakeskin print.
While the star has always been a stunner, she admitted that she thinks she's in better shape now that she was a few decades ago. "I see pictures of myself in my twenties and go 'Oh, I look better now!'" she noted. "I embrace who I am. I feel sexy, I feel youthful, I feel pretty sometimes."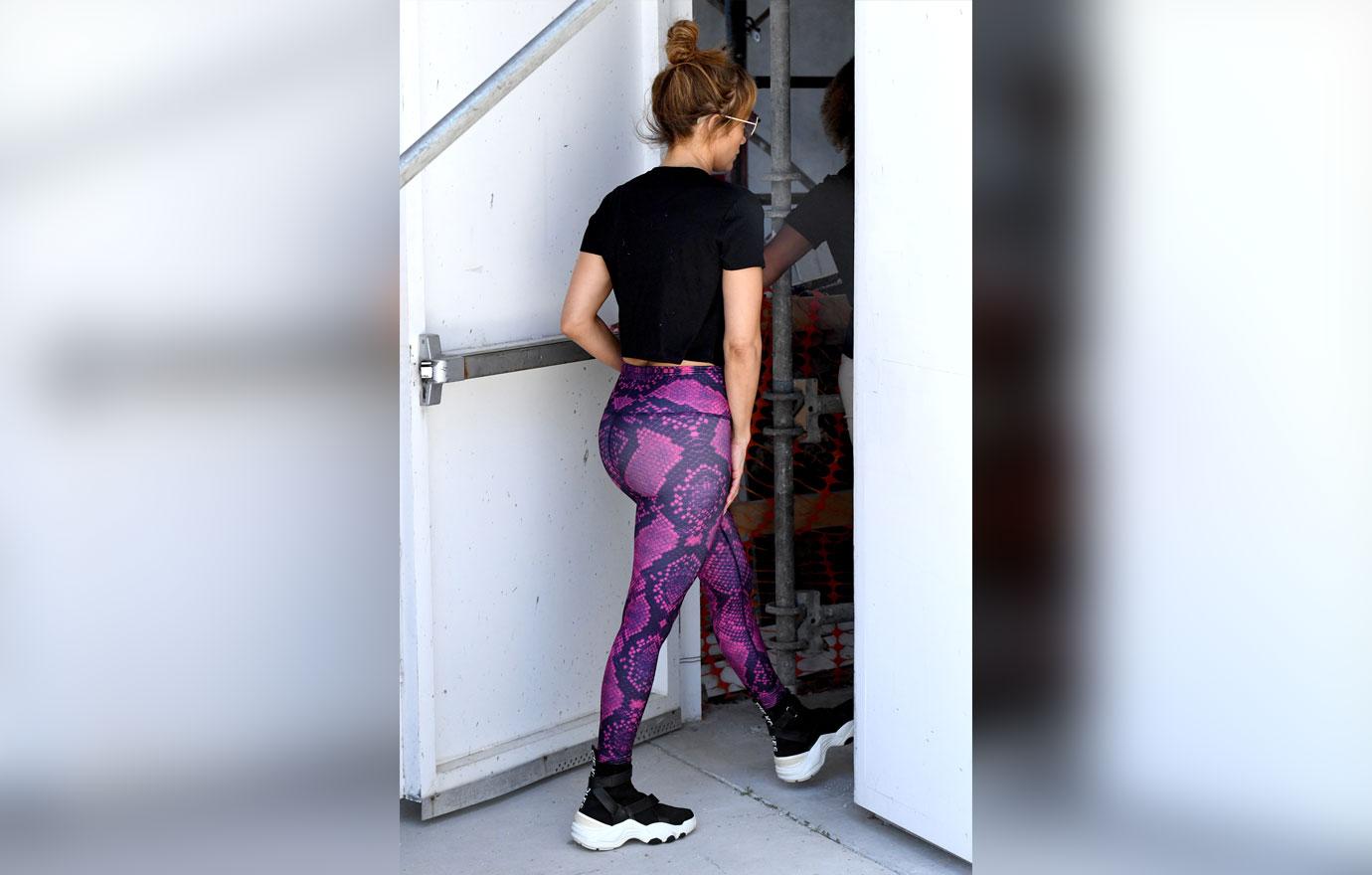 JLo wore a chunky pair of black and white sneakers for her sweat session.
"Very rarely will I skip my workout," she told Us Weekly. "Sometimes, I work too late the night before and I'm like, 'Ugh, I can't do this.' But I tell myself, 'Just do it. It's only an hour.' It's just talking yourself off the ledge of being a lazy bum."
Article continues below advertisement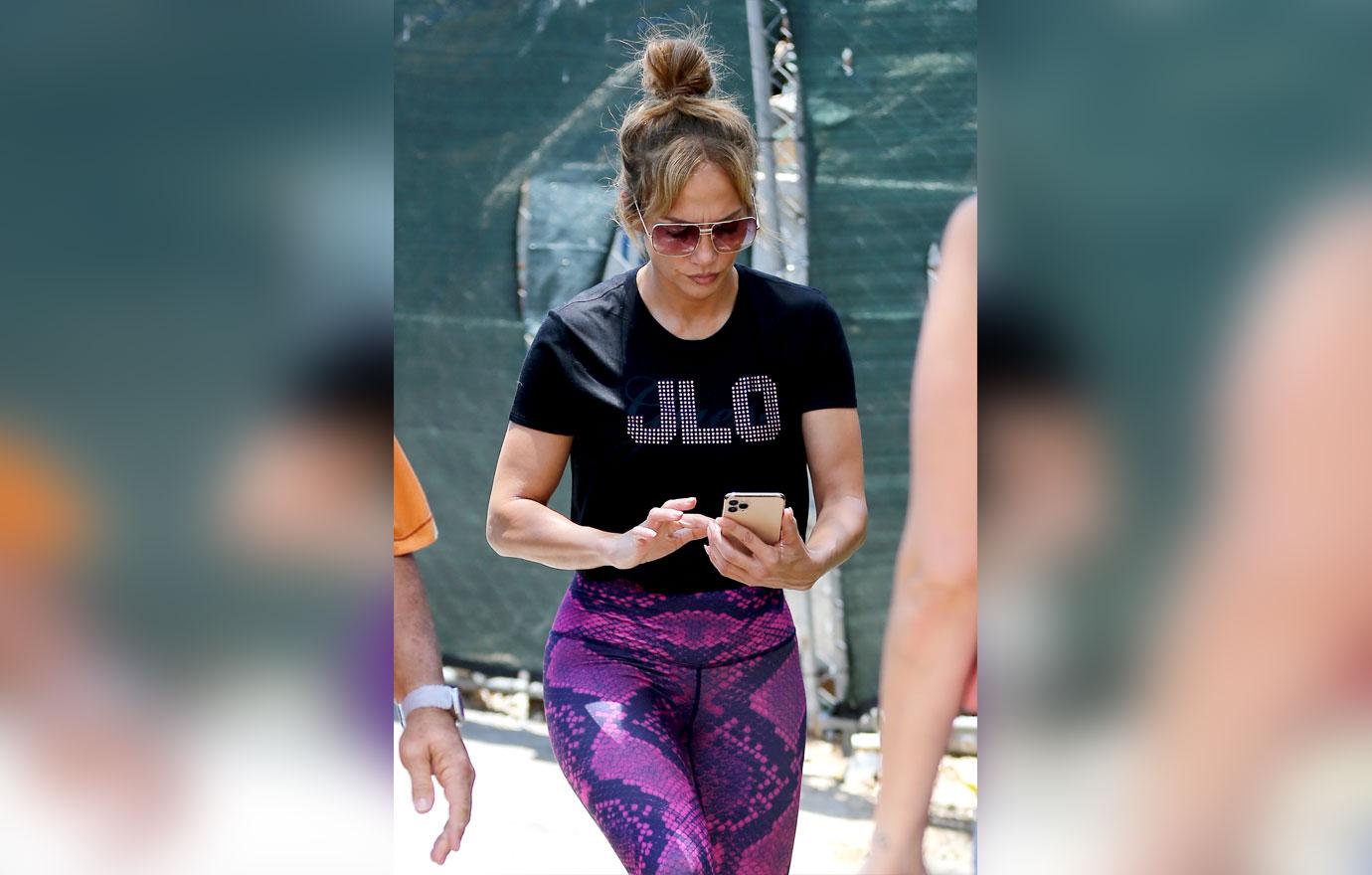 Like some other celebs, Lopez uses an app that lets her talk directly to her fans.
"New music news!!!!!" she tweeted last February. "Text me: 305-690-0379." When fans sent her a message, they received an automated reply.
"Hi, my love it's Jen 💕! Yes, this is really my number and I'll be using it to stay in touch with you," the message reads. "Click the link to add yourself to my contacts so I can text you back. Can't wait to hear from you!!"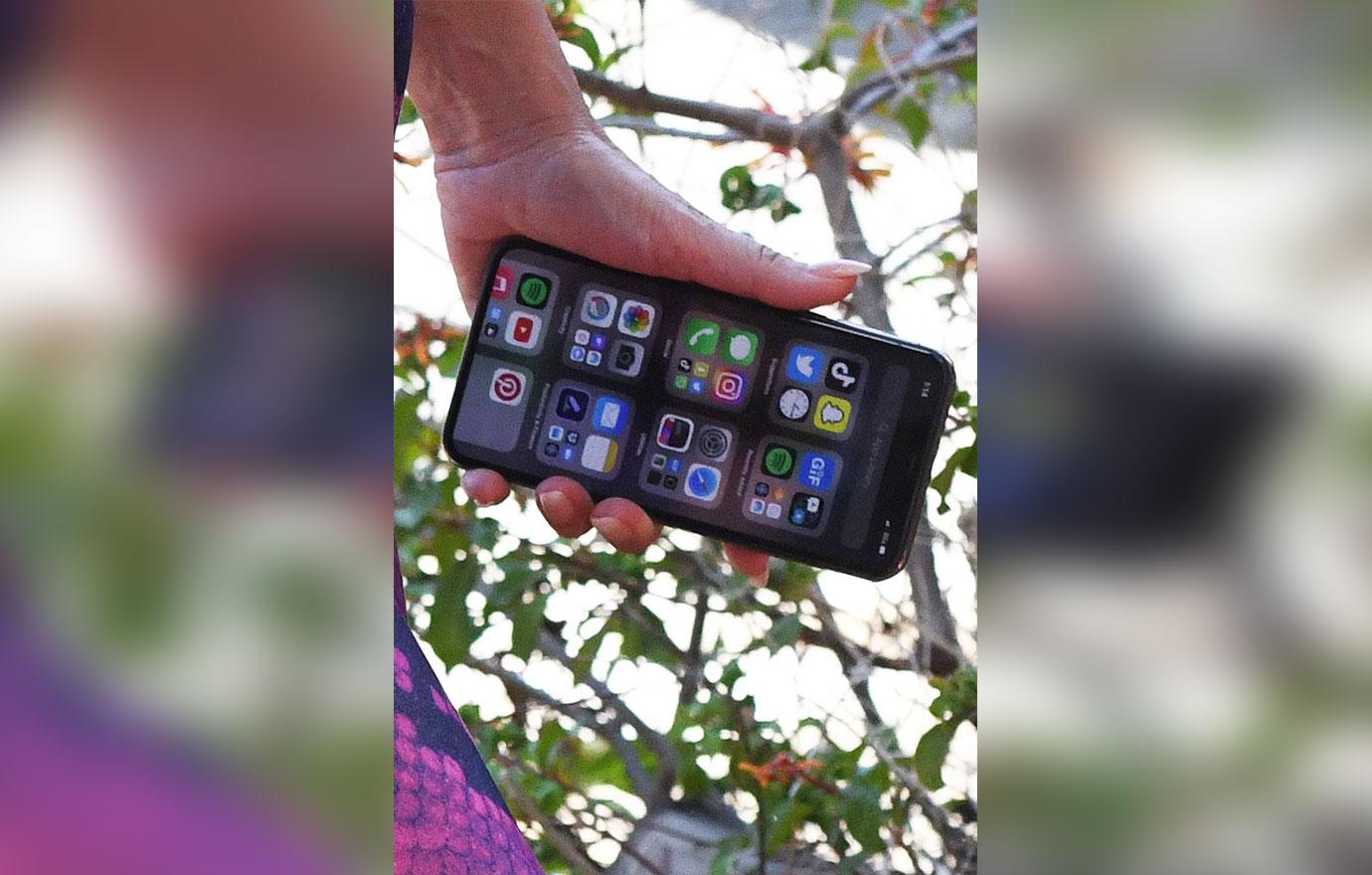 She's just like us! A zoomed in photo revealed the Hustlers lead has popular apps like TikTok, Snapchat, Spotify, Twitter, YouTube, Pinterest and Instagram on her iPhone.