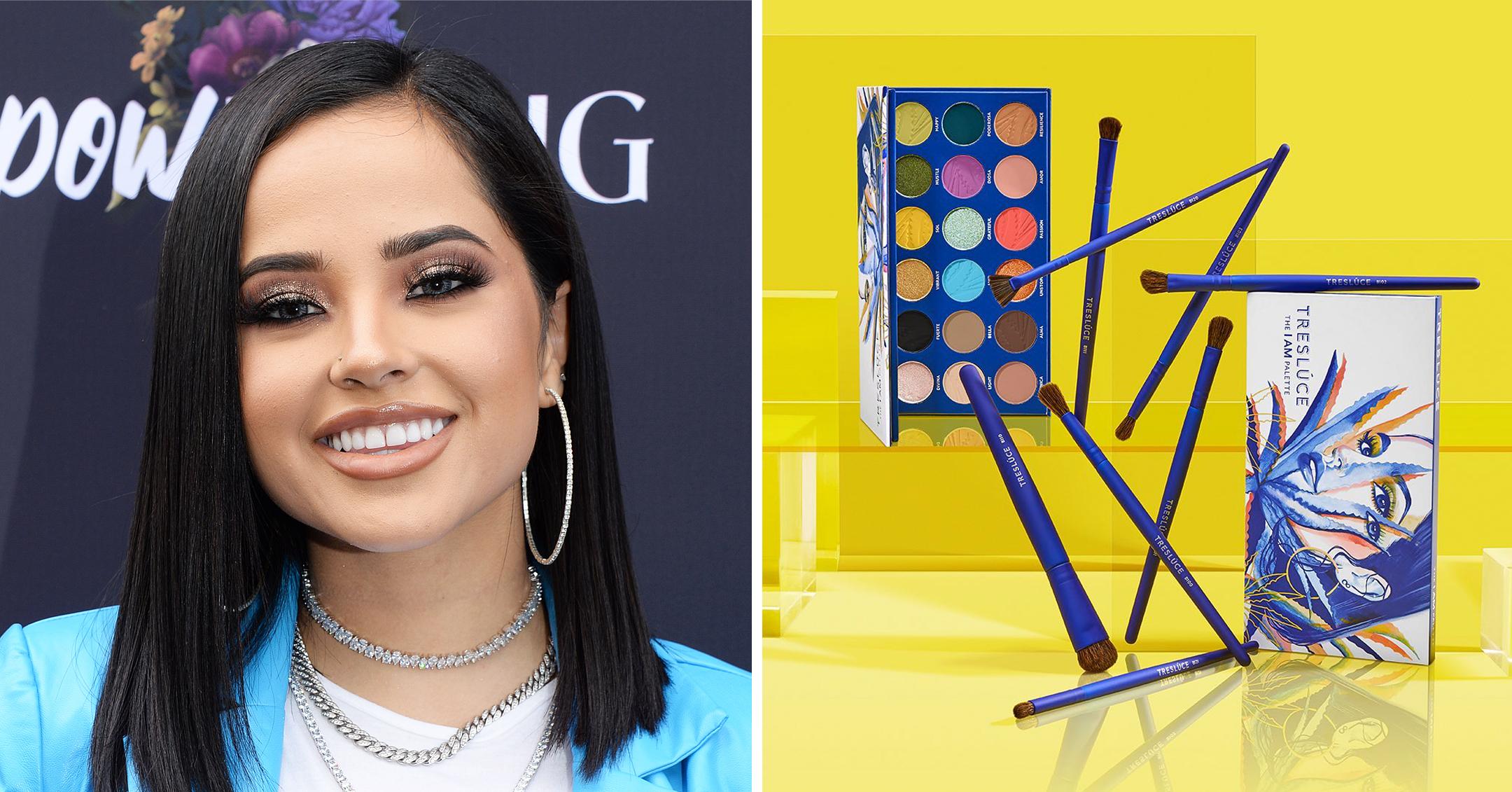 You'll Be Singing In The Shower Once You Get Your Hands On Becky G's Bold Makeup Line Treslúce Beauty
Becky G is the latest celeb to launch her own cosmetics collection.
"Many of you guys know that this has been one of my biggest dreams for so long and it's finally happening!!!!" she announced on Instagram of the line, which debuts June 25.
Article continues below advertisement
The singer has always loved experimenting with products and looks, but she also created the makeup in hopes of elevating the "voices and stories" of her Latinx community, which is why she named her brand Treslúce Beauty.
While "tres" means "three," "lúce," is a slang term that acts as a compliment, she told PEOPLE.
Article continues below advertisement
"The number three is a very spiritual number for me because it represents the mind, body and soul," the star explained. "To me, makeup is a form of self expression not just of who we are on the outside but also what's going on inside."
The launch consists of an 18-shade eye shadow palette, a set of eight brushes, 15 different eyeliners and three pairs of false eyelashes, in addition to an eyelash application tool and a carrying case.
She modeled the vegan and cruelty-free collection after her own personal tastes, which is why you'll find bold shadows like fuchsia and bright blue, as well as liners in purple and red.
Article continues below advertisement
Article continues below advertisement
"Being a 24-year-old brand owner is a huge responsibility," she noted. "But something that I feel so ready for."
One of her new duties is to ensure that her brand preaches acceptance and inclusivity.
"We want to do things that are outside of the box than what we've seen in the beauty industry before, as far as bringing a community aspect to it, and talking about important issues that don't necessarily have to do with makeup," she stated. "Our brand's social awareness is one thing I'm very, very proud of."
You can purchase the range of products online starting June 25.