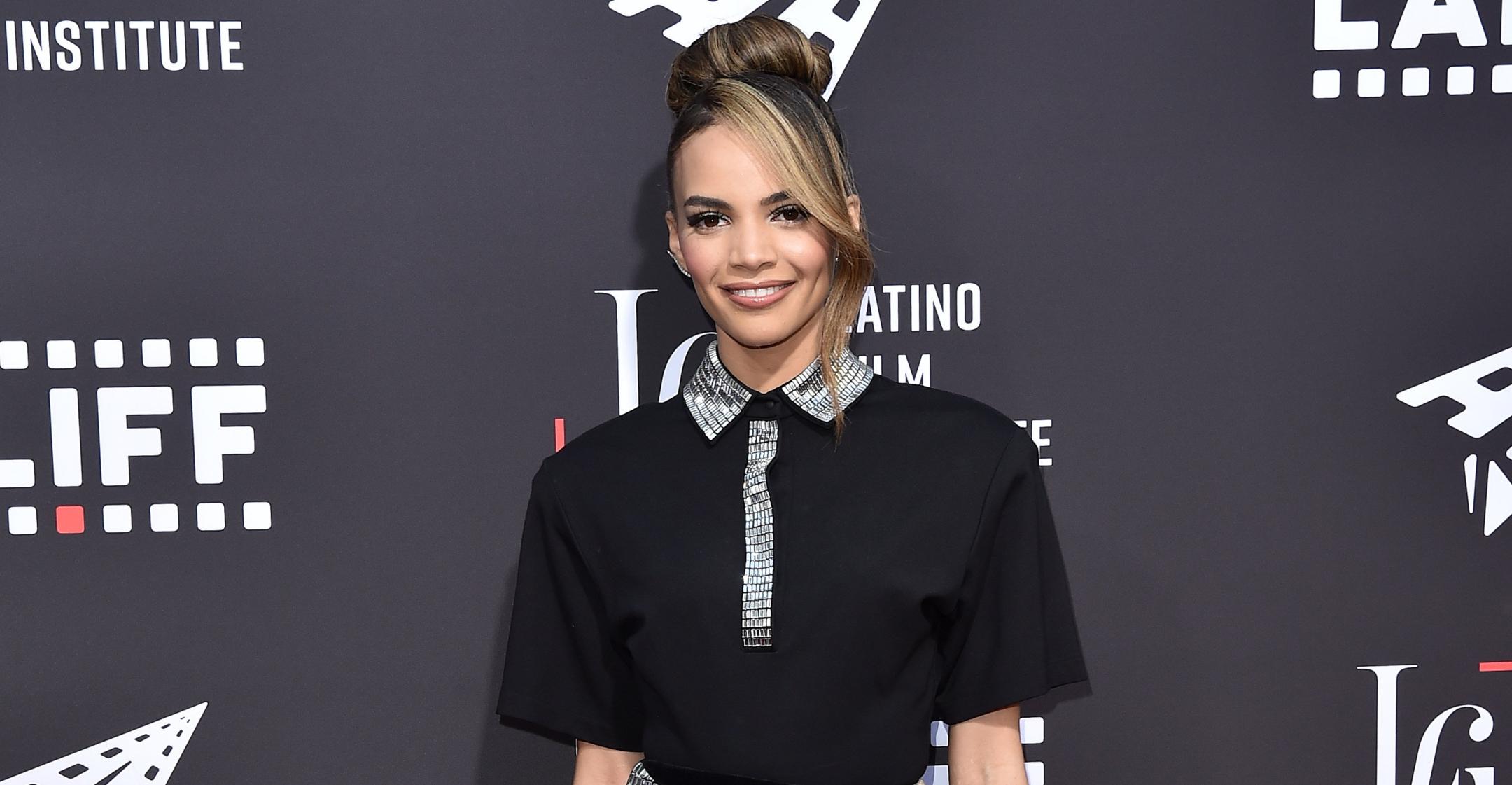 'In The Heights' Star Leslie Grace Encourages Everyone To 'Talk About' Their Family's Roots & Culture
Not every actor can truly relate to their roles, but Leslie Grace believes she was born to play In The Heights' Nina Rosario.
"I felt so seen. I felt like I was playing myself," she gushed. "I knew this girl. I've been Nina."
Article continues below advertisement
Before earning the role, she admitted that tryouts were hard to come by, but when she showed up to audition for the musical, she realized that there was indeed a spot for her in Hollywood.
"I was really happy when I looked around the room. There were Latinas who looked like me, who didn't look like me, some who looked like they could be my sister," the star revealed. I hadn't seen that in an audition room almost ever."
Article continues below advertisement
Grace would have jumped at the chance to see a character like Nina on the big screen, as when she 10, she began to feel out of place since her family moved to Florida.
"I was made to feel weird about how I looked. If you grow up in a diverse neighborhood, you feel really accepted and so beautiful. You feel loved; you feel what you see," she explained to Refinery 29. "But as I got older, and I started to face the world that hadn't faced someone who looked like me, I felt increasingly displaced in the industry. More and more, I was questioning my own beauty."
Article continues below advertisement
To try and fit in with the other girls, she begged her mom to straighten her hair. Now, she realizes that embracing her heritage is what life's all about, but during her childhood, her family never really discussed their background or upbringings.
"Especially in Dominican culture, there are so many conversations that are not had about where we come from for real. There's so much debate about it," she noted. "I had never heard somebody else explain it to me like, 'These are your roots, and all of these things are beautiful. I'm definitely now one of the people in my family who's like, 'Hey, let's talk about where we're from.'"