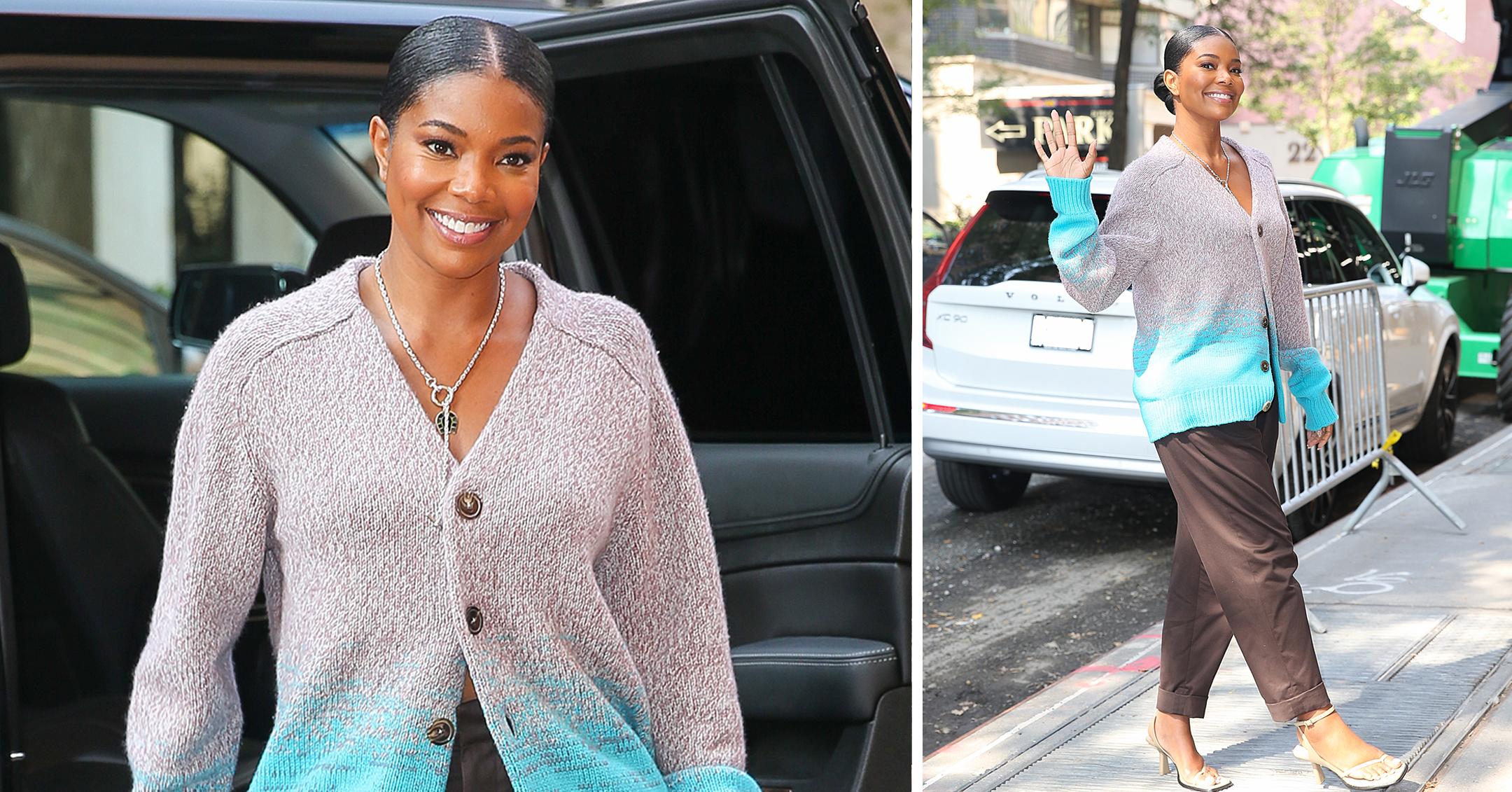 Gabrielle Union Is Ready For Fall! Hollywood Star Dons Cozy Sweater & Pants As She Arrives At 'The View' In NYC — Pics
It looks like someone is ready for sweater weather! Gabrielle Union looked cozy and chic while arriving at The View in New York City on Tuesday, September 14.
Article continues below advertisement
The Bring It On alum donned a fuzzy gray and blue sweater, which she paired with brown pants and heels.
Article continues below advertisement
Scroll through the gallery below to get some fall inspo!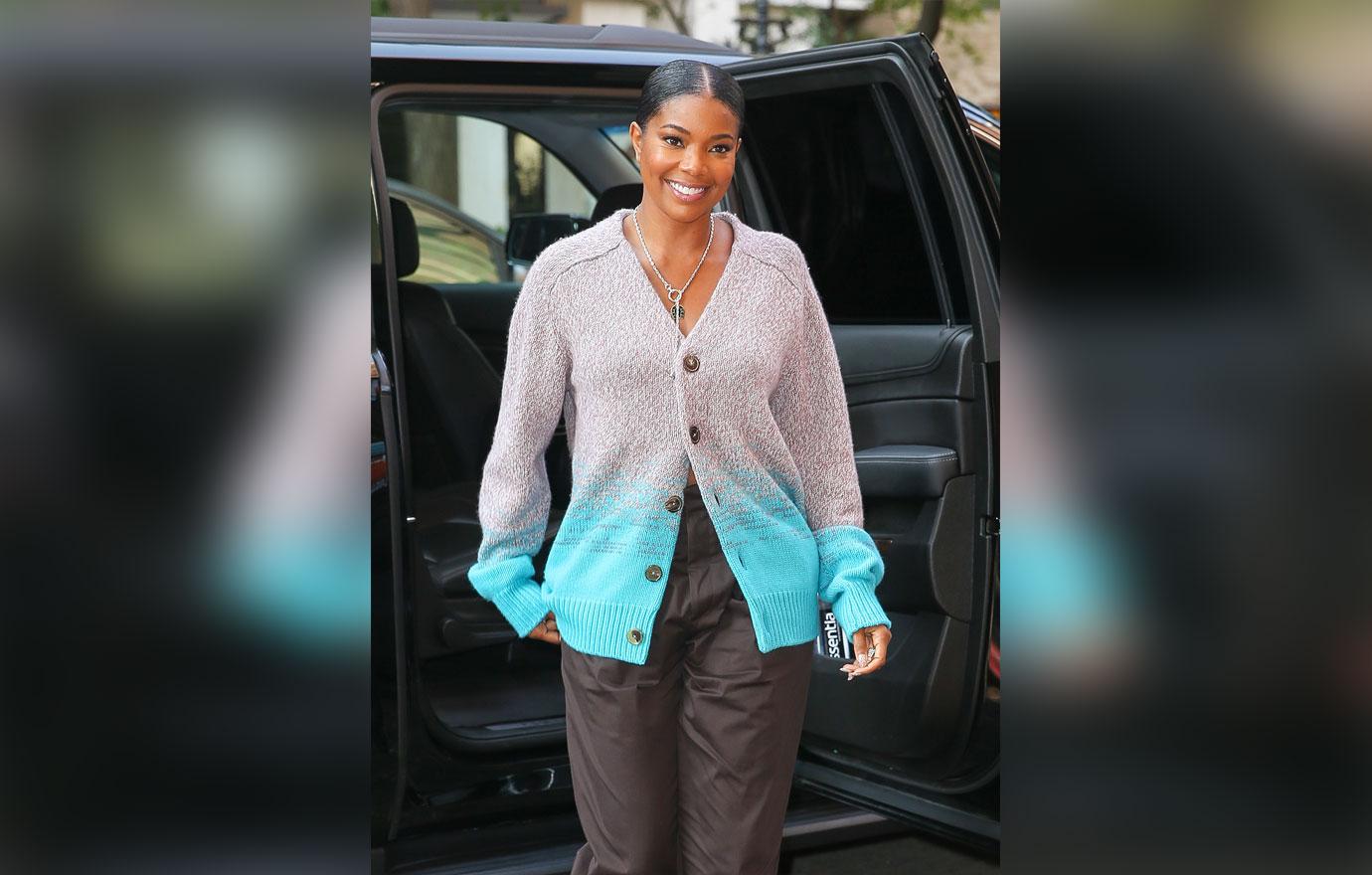 Union also added a long necklace to her ensemble and wore her hair back in a bun.
During her TV appearance, the brunette babe got candid about perimenopause.
"Last September during the pandemic, I gained like 20-some odd pounds — what felt like — overnight, broke out, hair starts falling out in clumps," she said.
Article continues below advertisement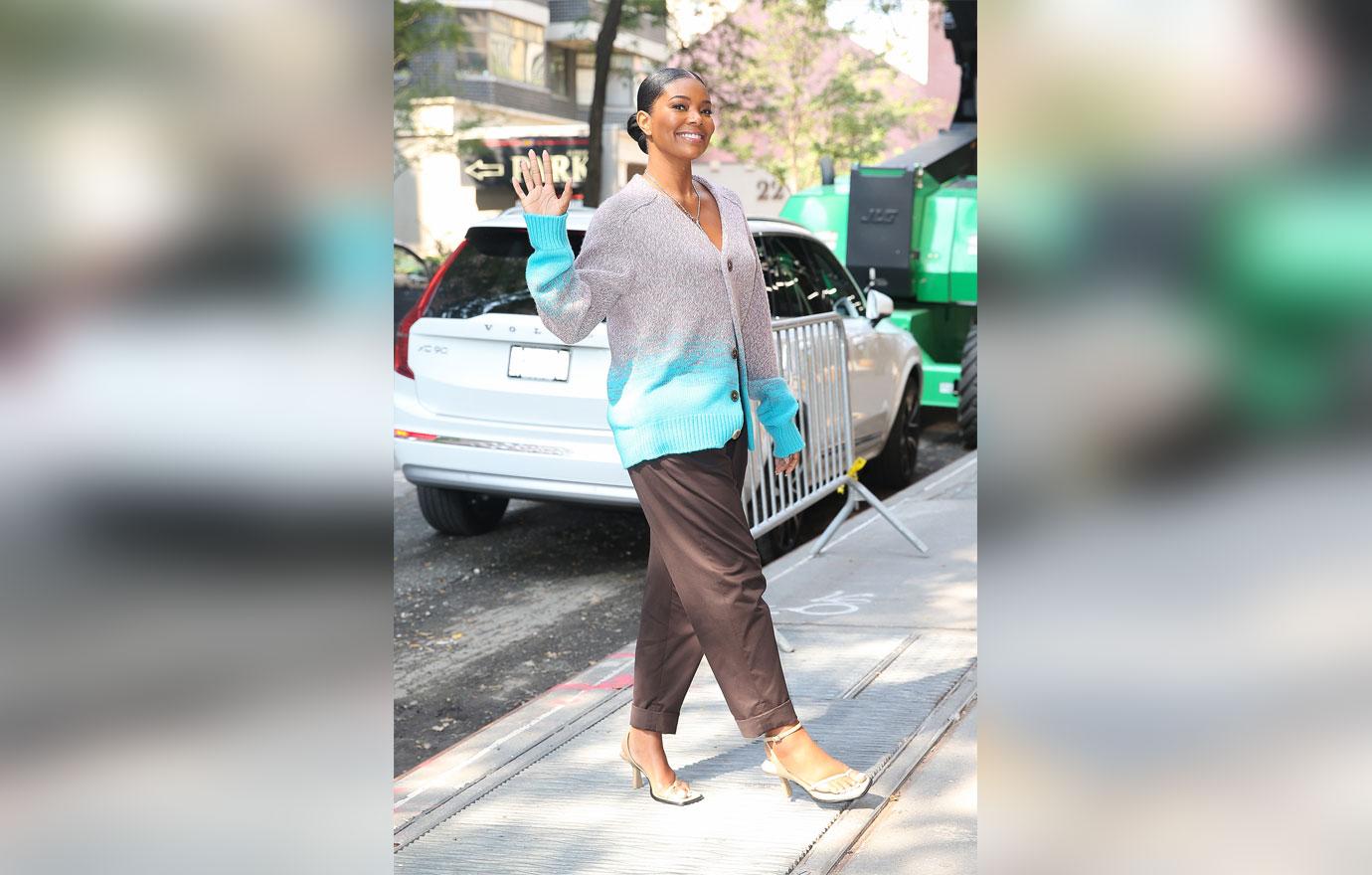 Union also grappled with suicidal thoughts. "By December, I had a stupid argument with D, and that little voice in my head, which normally feels like your intuition — that I have not ever disregarded since I was 19," she said, referring to her husband, Dwyane Wade. "That voice was like, 'He'll understand when you're dead, just kill yourself."
She added that she had these thoughts in her head in the "morning, noon, night, all day long, everyday for two weeks."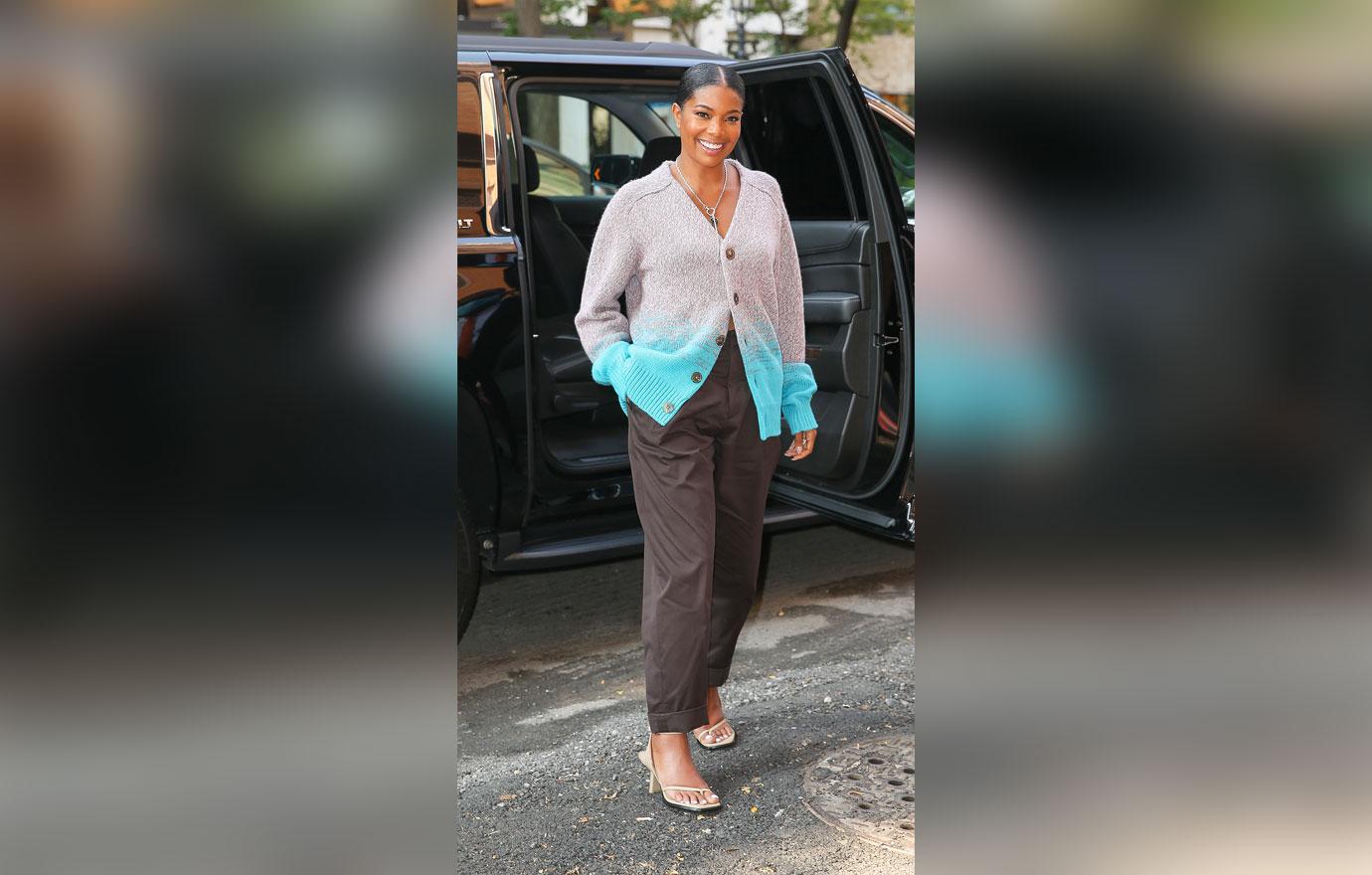 In her new book, the Being Mary Jane lead revealed that she was nervous to welcome her daughter, Kaavia, into the world.
"I will always wonder if Kaav would love me more if I had carried her. Would our bond be even tighter? I will never know what it would have been like to carry this rockstar inside me," she wrote of her surrogacy journey. "When they say having a child is like having your heart outside your body, that's all I know. We met as strangers, the sound of my voice and my heartbeat foreign to her. It's a pain that has dimmed but remains present in my fears that I was not, and never will be, enough."
However, Kaavia and Union are closer than ever these days.
"If I am telling the fullness of our stories, of our three lives together, I must tell the truths I live with," she shared. "And I have learned that you can be honest and loving at the same time."