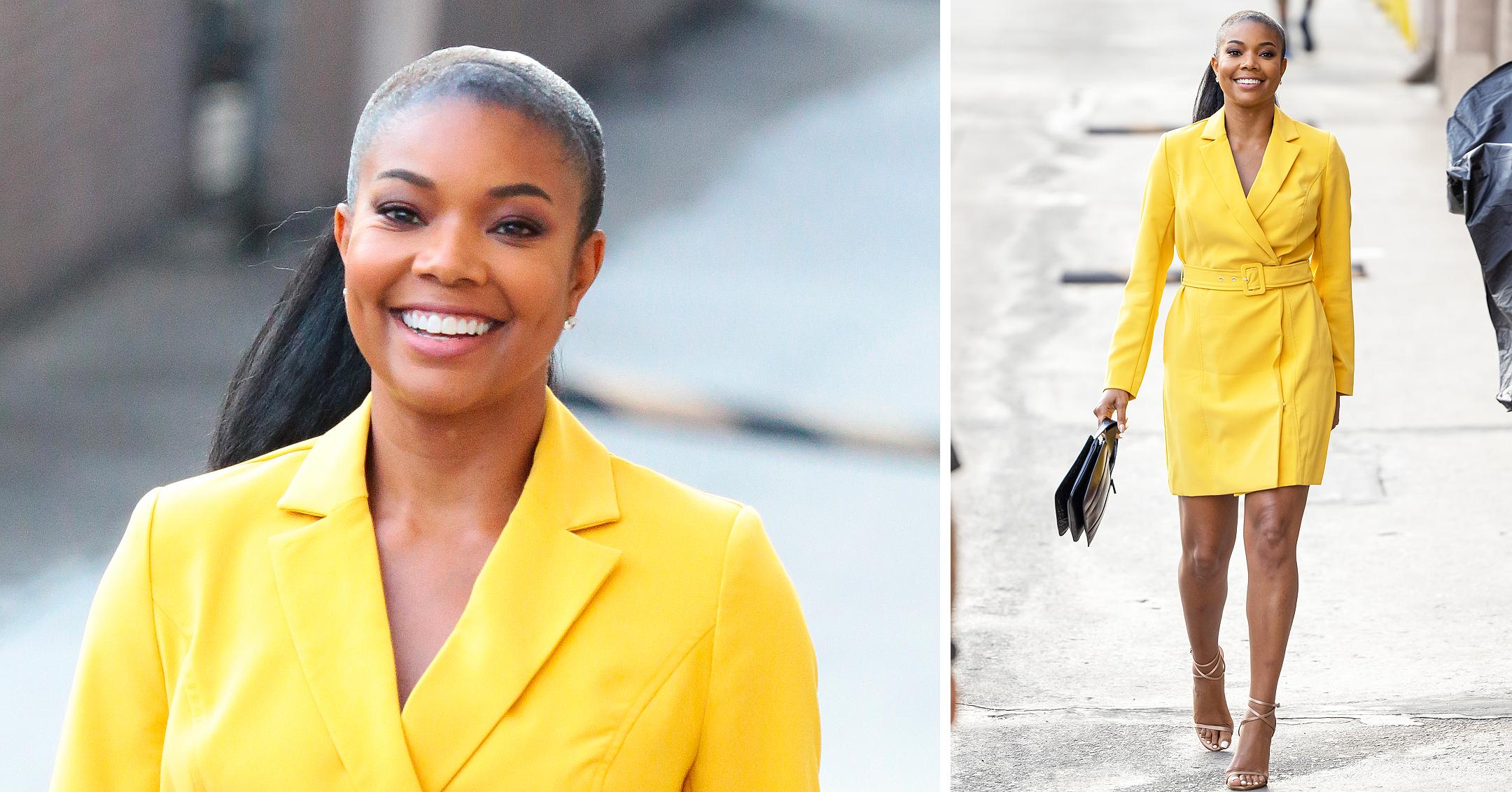 Actress Gabrielle Union Is A Ray Of Sunshine In Bright Yellow Blazer Dress: Pics
Actress Gabrielle Union was hard to miss as she made her way to the Jimmy Kimmel Live! studio on September 28.
The star stopped by the talk show to chat about her new memoir You Got Anything Stronger?, which covers her fertility struggles, the ups and downs of her career, her relationships and more.
Keep scrolling to see the vibrant dress she wore!
Article continues below advertisement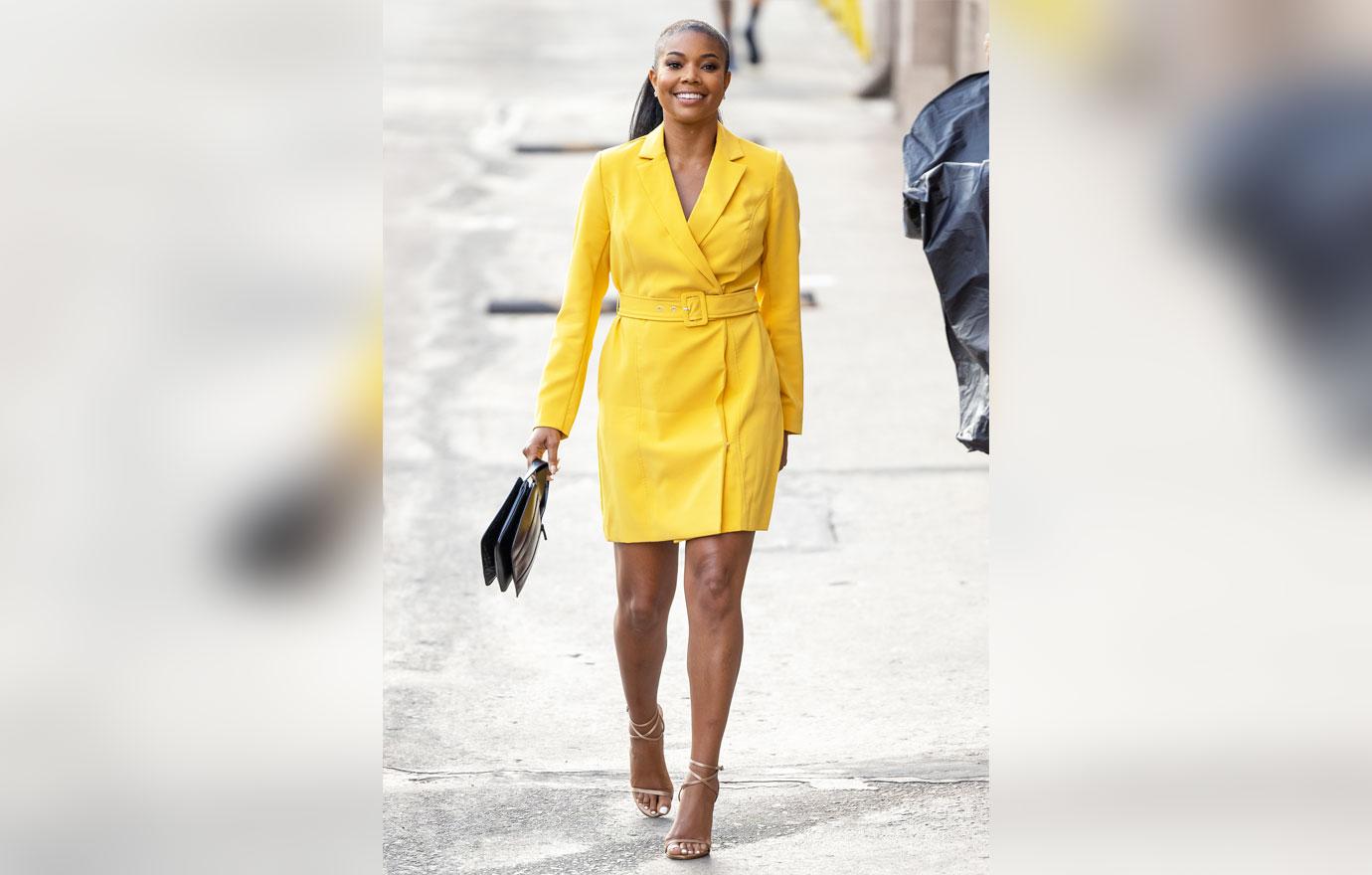 Article continues below advertisement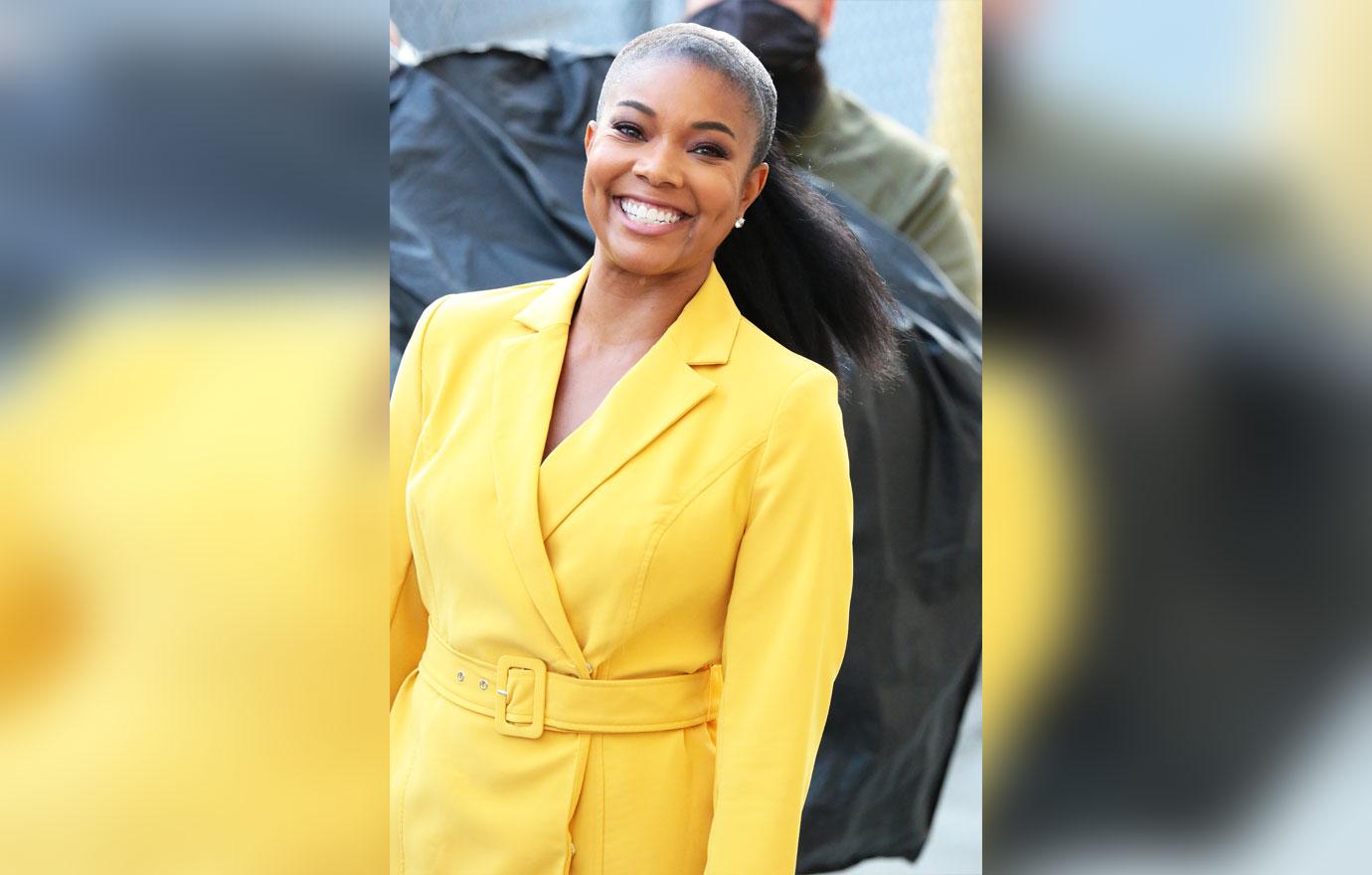 "So, I did a thing 🤗 The movies always show women cutting their hair when all is lost but I wanted to know the feeling of making a change when things are gravy," she explained in her Instagram. "It hits different and its foreign to me but I ❤❤❤ this new new."
Article continues below advertisement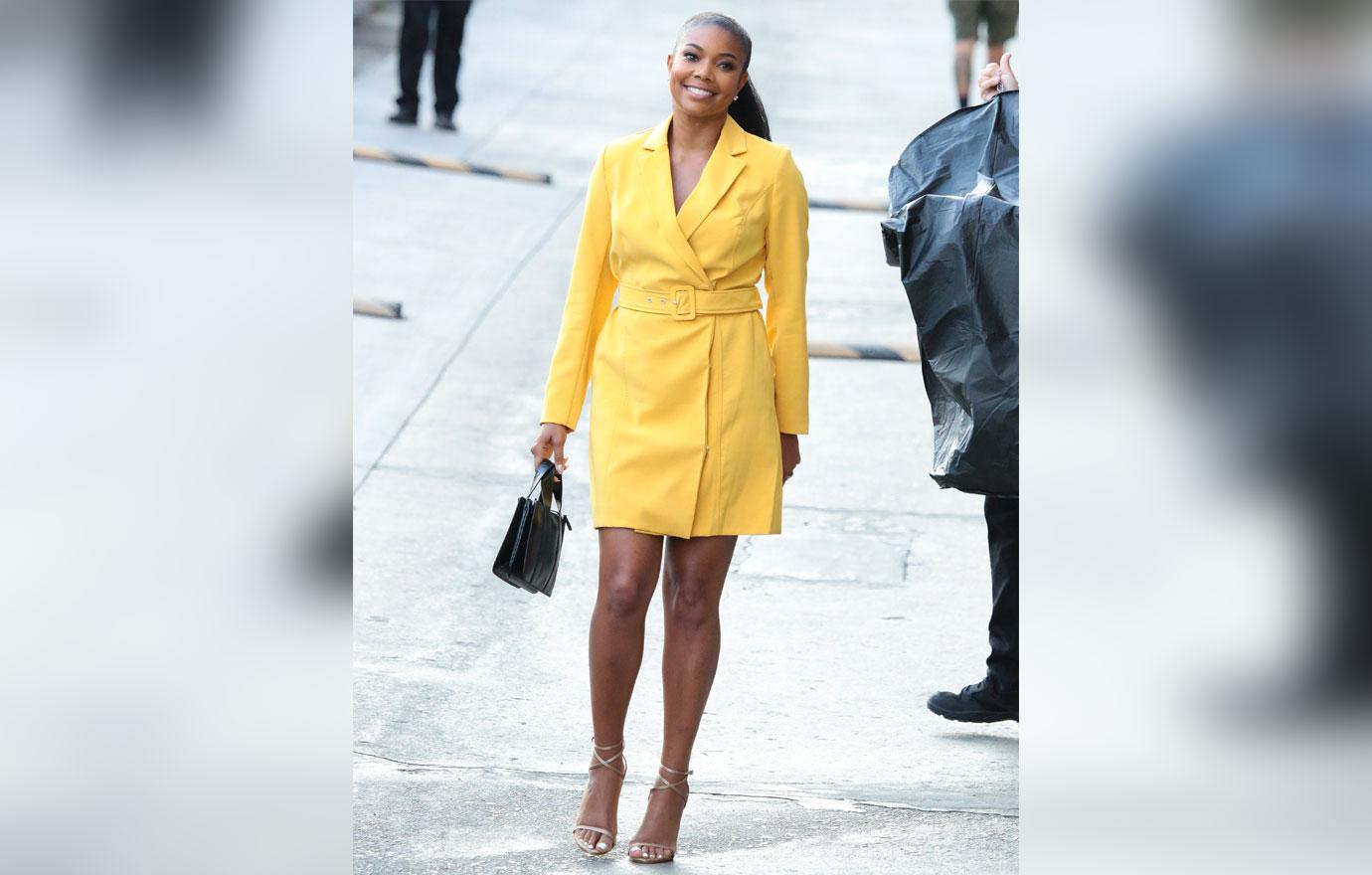 Though the author is now happy to embrace her natural hair texture, she admitted she "hated" her mane while growing up. "I wanted it to be anything but what it was," she recalled. "I wasted so much of my youth in my twenties, thirties and certainly my teens wanting to be someone else."
Now that she has a young daughter, 2-year-old daughter Kaavia, she's doing all she can to show her that she's beautiful as is.
"I live it. I show them. It's one thing to say, 'Oh your hair is beautiful as it is' while you're getting a relaxer every six weeks," she explained. "What you say and what you're doing don't match."
Article continues below advertisement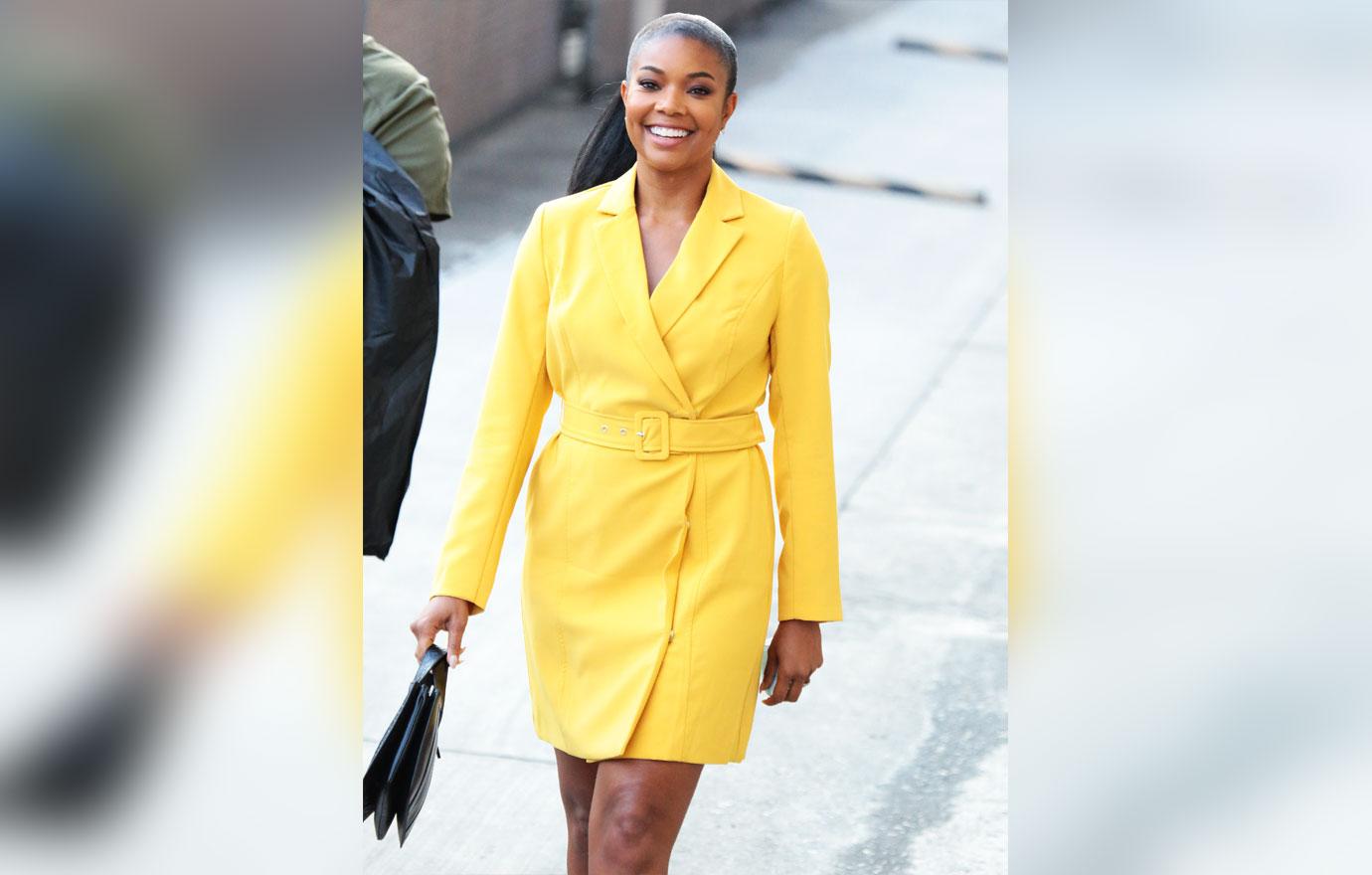 The Being Mary Jane star was nervous to share her secrets in her second memoir, but she knew it was the right thing to do.
"The second that we start lying or the second we get vague about our real truth, you close the door on building community and it fosters isolation and why? We're all suffering in silence and we don't need to," she said. "I want to put all the things out there."