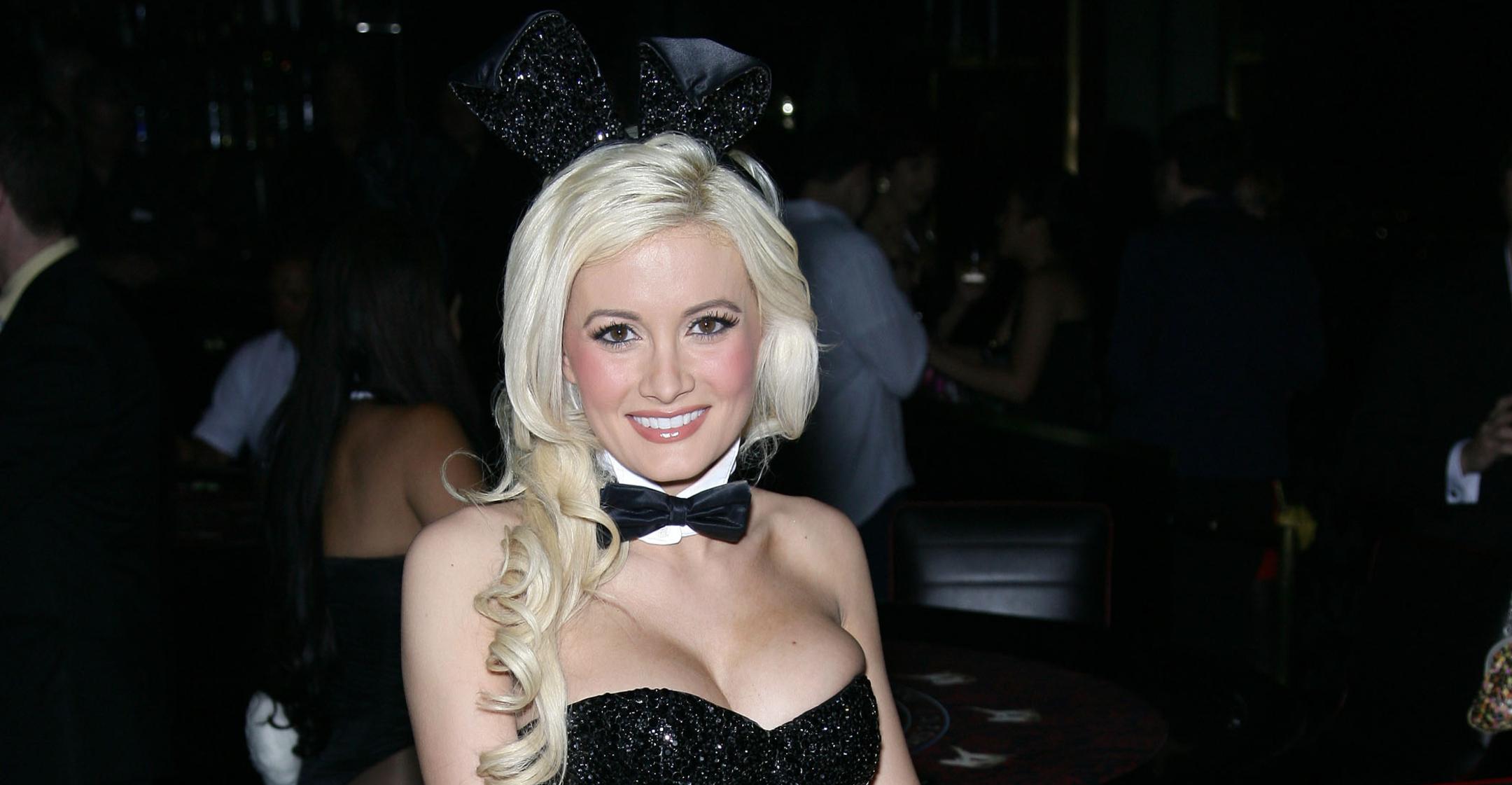 Former Playboy Bunny Holly Madison Reveals Her Struggles With Body Dysmorphia Prevented Her 'From Living My Best Life'
On The Girls Next Door, Holly Madison seemed to be having a ball as she lived in the Playboy Mansion, but behind closed doors, the model was actually struggling with body dysmorphia, which took a serious toll on her physical and mental well-being.
Article continues below advertisement
In a candid TikTok, the star was sharing details of the various Playboy Bunny outfits she still has in her closet, but while looking at her old ensembles, she revealed she "was reminded of a moment in my life where I was watching a playback of myself in a fashion show and I thought, 'Oh my god, I need to lose weight.'"
Article continues below advertisement
At the time, the mom-of-two recalled thinking that her thighs were "huge." So much so, she told herself to lose at least "five pounds" — but nowadays, she realizes that her thoughts were "ridiculous," admitting that she looked "like a stick" back then.
Madison kept her struggles hidden from the camera, but she's now sharing her story in hopes that other women will "realize that sometimes our body dysmorphia is off the charts."
Article continues below advertisement
"I really feel like worrying about what I look like has gotten in the way of me living my best life and being as happy as I could be and really enjoying life as much as I could," she confessed. "I hope that people can take a minute to think about how they think about their own body, and is it holding you back by feeling bad about yourself."
Article continues below advertisement
"It's not worth it," added the reality star. "It's not worth feeling bad about yourself. There are things we all want to improve about ourselves, but it's not even worth taking the time to be miserable."
In another video, Madison declared that fans will never see her slip into one of her Playboy Bunny costumers ever again, as after she had kids, her body changed.
"When I get would get zipped up ... I would have to breathe out all of the oxygen in my lungs just so the zipper could get up and then I could breathe after that," the Dancing With the Stars alum revealed. "I haven't even tried them on because I just know my ribs aren't what they used to be, so I don't think it would zip up past that point."