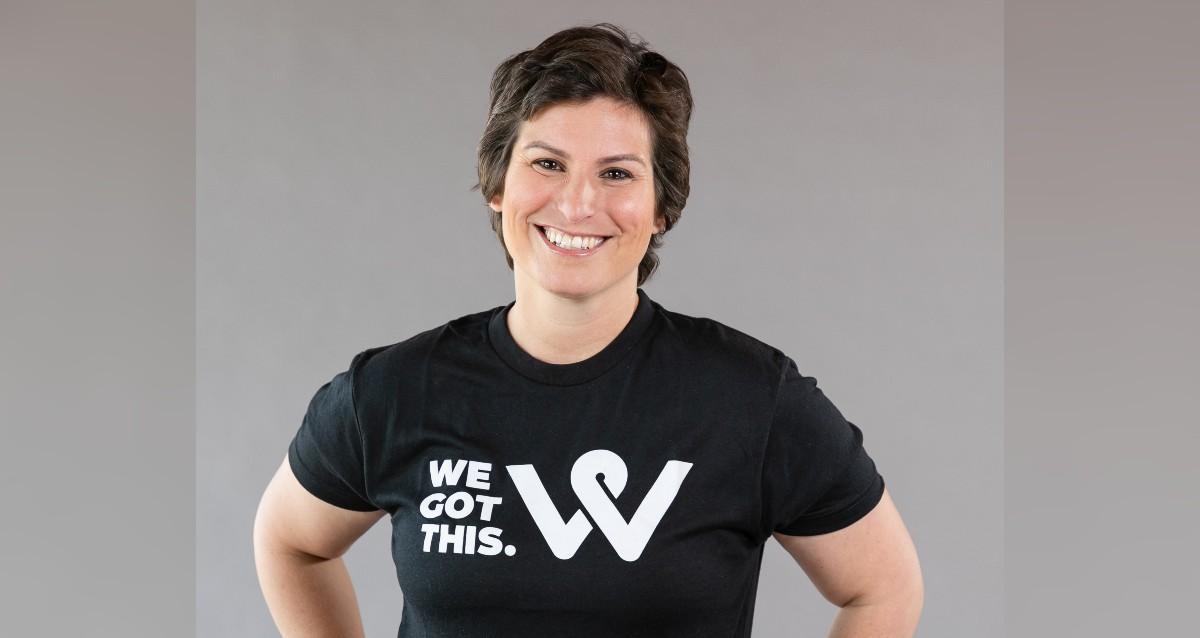 Exclusive: Elissa Kalver Says Creating New Cancer Patient Resource Is Her 'Life's Purpose': 'This Helps Me in a Personal Way'
When Elissa Kalver was diagnosed with Stage IV Metastatic breast cancer at 34 years old in 2021, she got hit with the same old question from her loved ones: "How can I help?"
Though Kalver knew everyone was trying to lend a hand, she felt like it was a "burden I had to respond to."
Article continues below advertisement
"I got diagnosed before my daughter's first birthday, and when I was pregnant with her or when I was getting married, it was really easy to ask for what I needed or to know what I needed through gift registries," she exclusively tells Morning Honey. "I didn't understand why for the hard times, like having cancer, my only options were GoFundMe or Meal Train."
Though friends sent Meal Train, which was helpful despite not knowing what she could eat or taste during her rounds of chemo, she came up with an idea.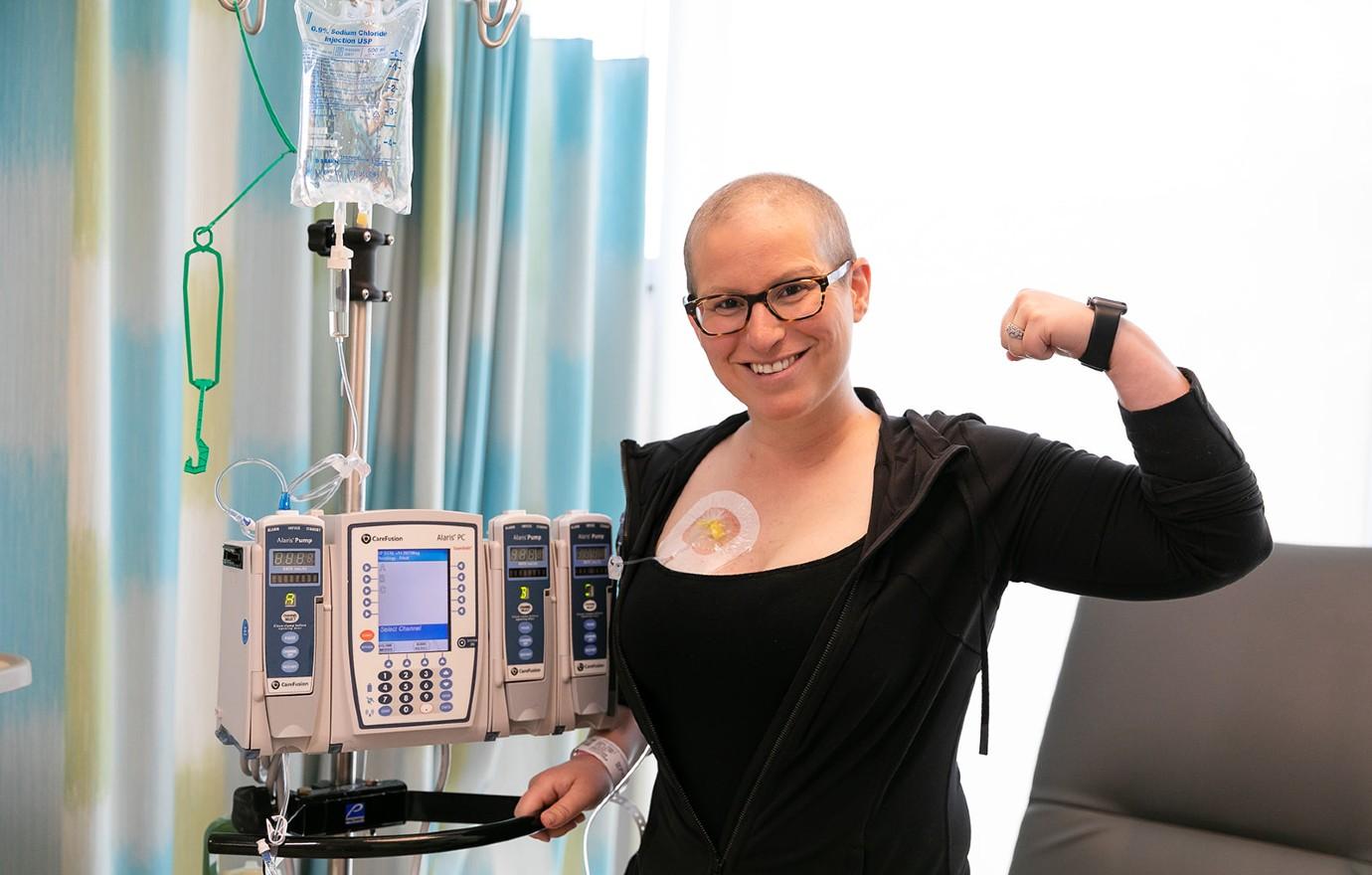 Article continues below advertisement
"I thought about all the other things I was ordering on my Amazon list for every chemo treatment. I asked myself, 'Wouldn't it not only be more helpful for me if people sent those things but if doing that pulls them into being a part of this experience instead of just giving a gift card?' That feels so impersonal, and people reach out because people want to feel a part of what's happening," she explains. "My daughter Ellie's pediatrician, and my friend, said to me when I got diagnosed, 'Everyone's going to want to reach out and buy you dinner and send you stuff and I know you and you're going to say no. Say yes and accept it for them. Don't do it for yourself. Do it because It helps them. They want to feel a part of this. They want to do it for you or the thought of someone 34 that has cancer scares them.'"
"These things matter to everyone else. So, that was a big encompassing factor of what foreshadowed the 'we' of We Got This," she adds of founding WeGotThis.Org, a first-of-its-kind resource for cancer thrivers and their communities.
The WGT Cancer Registry is a gift registry, but instead of using it for weddings or baby showers, it can be used to help cancer patients buy new products — socks, clothing — or services — haircuts, facials, etc.
One of the things Kalver really wanted was to cut her hair short before she started chemo. Her friends sent over a personal stylist within a few hours, and she realized it would be great to give cancer patients something useful, whether it was going to a Taylor Swift concert or getting their hair done.
Article continues below advertisement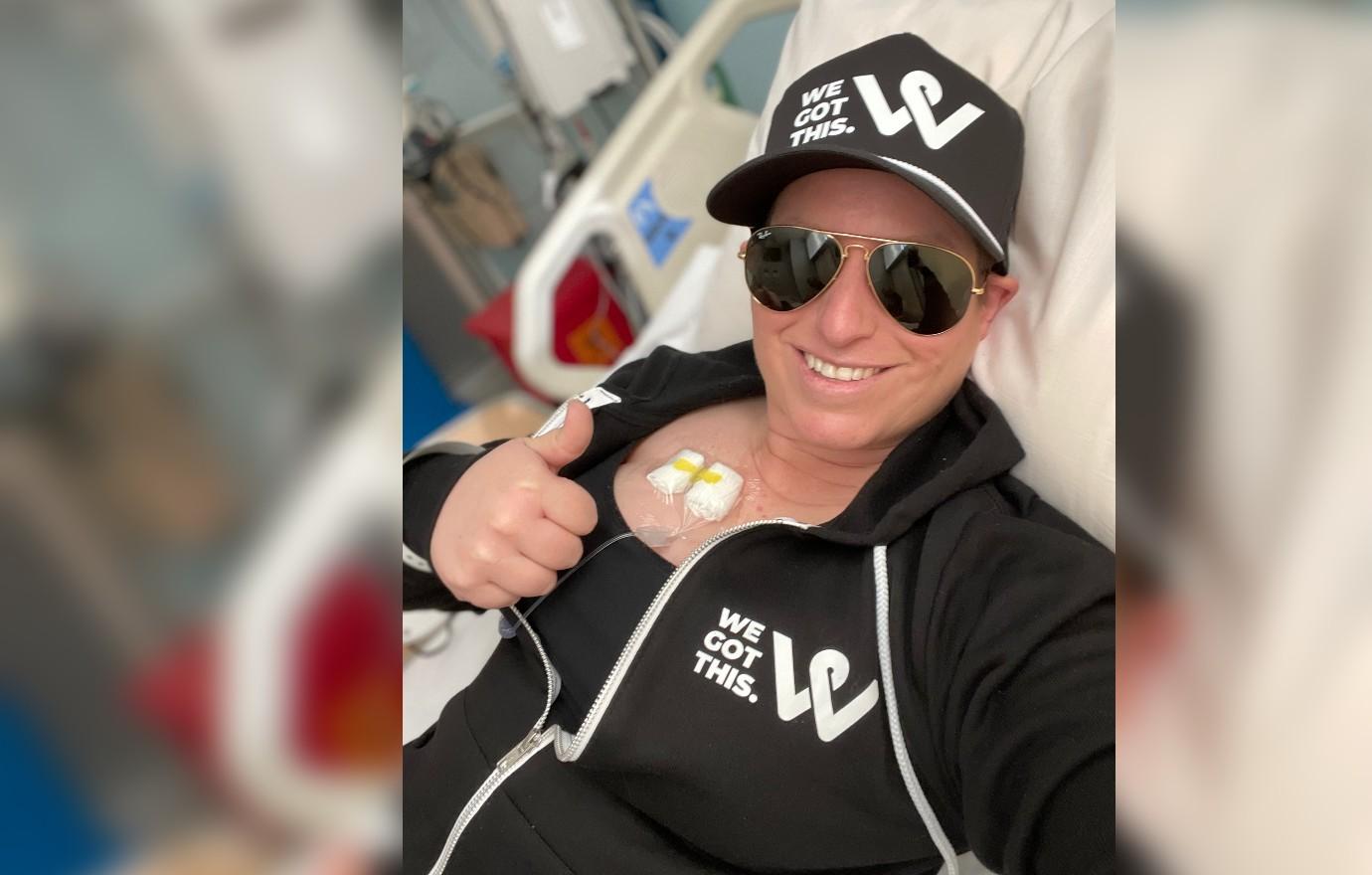 "I started having calls with friends of mine from Babson College and told them the idea," she recalls. "I was on the phone with my married friends Alex and Alexa, and Alex asked, 'Is what you're describing like a baby list?' And we both audibly said, 'Ahh!' And I thought that's a way better idea than what I was thinking. So after that, every call was about e-commerce because I'm not in the tech space at all."
Article continues below advertisement
"My ultimate goal is that we have this gift registry, which is now live, but there's so much more that I want it to accomplish. I want to create a community of both giving and receiving that supports everyone from what they need to what they don't know they need," she says, adding that she hopes to educate people in the process.
Kalver had a feeling something was wrong with her before she got the news about her cancer diagnosis. "I had tons of blood work done, went to a rheumatologist, my feet were going numb. Random things were happening that didn't point to breast cancer. I even had a breast exam two months before we found the lump, and when we found it, I wasn't even nervous. I didn't think I had cancer. I could have dismissed it longer but it was easy to send a message to my doctor," she shares.
Despite owning a gym and being an overall healthy person with no genetic mutation or history or breast cancer in her family, Kalver was a little shocked about the whole situation.
"Unfortunately, everyone knows someone with cancer, everyone's affected by cancer. At the end of the day, some of us are going to get cancer and that sucks — but it's reality. So, if we can make it suck less and have these things we can live through, I think it matters. I don't believe that everything happens for a reason. We don't deserve to have cancer. I've had some of the best days of my life while having cancer and met some of the greatest people I know through it. I think finding the silver lining and being positive means a lot," she states.
Article continues below advertisement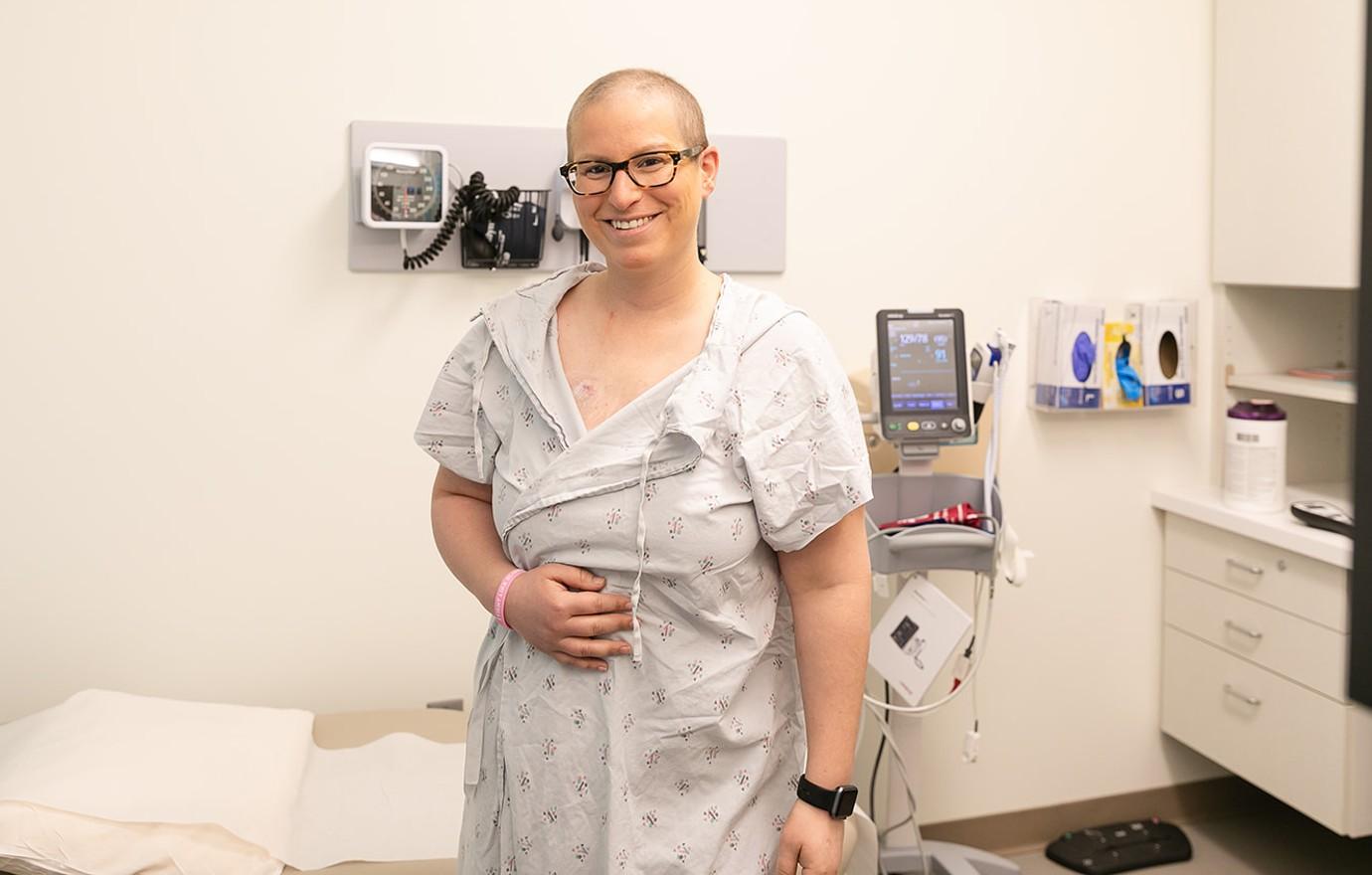 When the entrepreneur was first diagnosed, she spoke to her family about announcing it on social media. "If I didn't share, none of this would exist and a lot of people wouldn't get checked out," she says of helping others. "And a lot of people who got checked out actually found lumps that were benign but now have regular mammograms scheduled. These are things that don't typically happen before 40 — the standard used to be scheduled for after 50 years old. People ask how we didn't catch it before I was in stage 4 — I was 34 so I wasn't getting mammograms and there was no lump in my breast that surfaced."
Article continues below advertisement
Though the registry is now available, Kalver wants to keep making the website better and offer more resources.
"Cancer is a team sport, and there's a lot of people affected by it. Every gift that's given and received impacts more than one person because there's a person giving it and receiving it. A lot of what we're doing is focusing on missing links, the parts of caregiving that haven't been supported. For example, the children at Children's Hospital L.A. who are donating bone marrow for their siblings who are ill — they aren't getting the same support as their siblings because they're not sick. That was a place we saw a need we could fulfill. All of our lives matter, so being comfortable and happy and empowered through life matters if you have cancer or not. Through what we're doing we can help everyone to feel that way because everyone is affected by it," she says. "We are finding the areas of need that are not only underfunded but undervalued. The overall message we want to make is to use the registry and live your life — and hopefully the registry can help you do that."
Article continues below advertisement
"WeGotThis.org is the coolest thing I've ever done. I've been given the gift of my dream job. I don't get paid for it yet. It's definitely the coolest and most awesome thing I've ever done, and if I weren't doing it, I don't think I wouldn't be in as good of a place as I am. I think I'd be having a really hard time, to be honest," she notes. "I want WeGotThis.org to become the norm for when people get diagnosed — that this is the first place they go to as a resource. Right now they can go to register, but I want it to be the same automatic thing when you're getting pregnant, you go to a baby registry and you research what you need and what products are recommended. I want people to use WeGotThis.org to see what head wraps work well, to find that they need ice packs for neuropathy, or what socks feel good."
These days, Kalver feels "grateful there are a lot of treatments and solutions to keep me alive."
"I don't think people understand that I have terminal cancer. There are only a certain amount of solutions, and if we run out of solutions, I will die. So, I'm lucky that there are so many more solutions than there were five or ten years ago," she adds.
Article continues below advertisement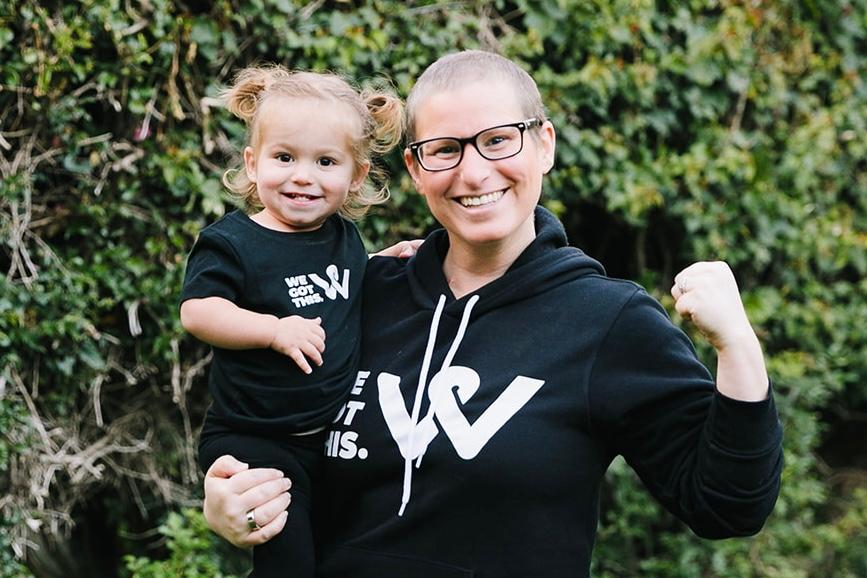 Kalver remains upbeat with her non-profit and knowing that she's making a difference in people's lives. "This is something I need to do," she says. "This helps me in a very personal way."
"I feel that everything I've done throughout my career and experiences in my life got me to where I am today. I've gathered all those skills and connections and partnerships for this. This feels like my life's purpose," she concludes.
For more information, click here: https://wegotthis.org/.