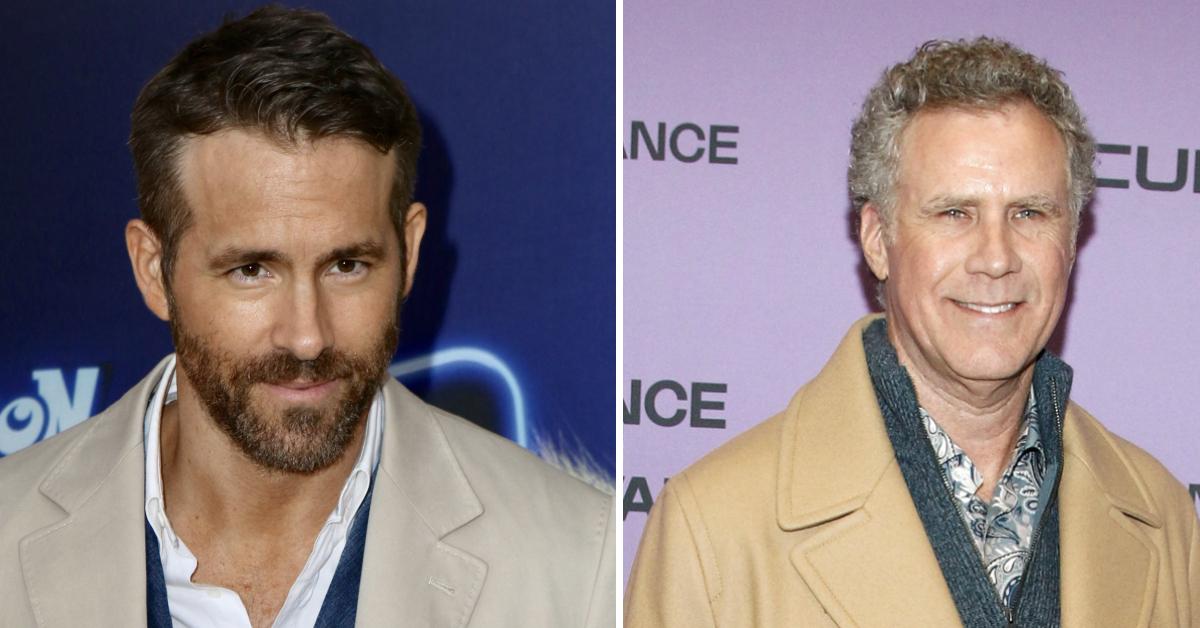 Costars Ryan Reynolds & Will Ferrell Bring The Laughs By Performing A Duet On TikTok: Watch The Musical Clip!
Article continues below advertisement
On September 13, the actor took part in a singing challenge on the social media platform, belting out Mika's tune "Grace Kelly" in different octaves. To start, the father-of-three began singing the chorus in a "low" vocal range, then moving on to what he called the "less low part," which was followed by the "one note part."
Before he could even get out any words for the fourth category, Will Ferrell steps into the frame holding a large microphone and starts singing in a high-pitched voice, much to Reynolds' dismay.
After being thoroughly annoyed, the Free Guy star eventually gives in and the two start harmonizing together, but before Reynolds turns off the camera, he breaks and starts laughing.
Article continues below advertisement
"Late to the Grace Kelly trend but way early for our movie musical. I ❤️ duets. (And Mika)," the Aviation Gin founder captioned the silly post, which has tallied up over 39 million views, making it his second most popular video on the app.
Article continues below advertisement
At the moment, the Detective Pikachu star and the Saturday Night Live alum are filming for their holiday musical movie Spirited, which is a modern retelling of Charles Dickens' A Christmas Carol.
The comedian plays the Ghost of Christmas Present while Reynolds portrays Ebenezer Scrooge.
The men have been spotted shooting scenes in Boston, where their sets were decorated with fake snow. The flick will debut on AppleTV+, though no release date has been announced.
Article continues below advertisement
"I know I'm not alone and more importantly, to all those like me who overschedule, overthink, overwork, over-worry and over-everything, please know you're not alone," he insisted. "We don't talk enough about mental health and don't do enough to destigmatize talking about it. But, as with this post, better later than never, I hope..."