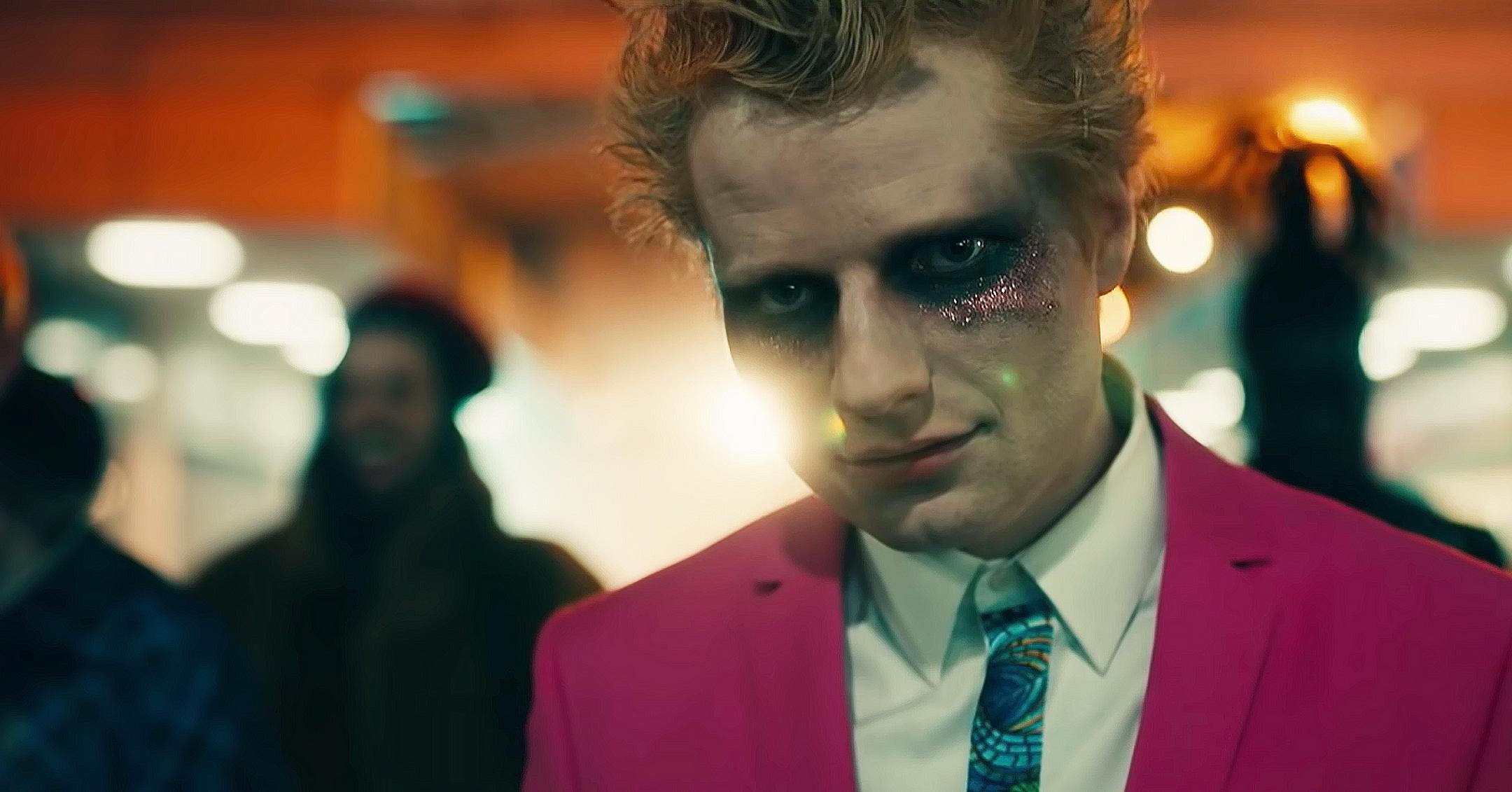 Out For Blood! Ed Sheeran Shares Glimpse At Vampire-Centric Music Video For His New Single 'Bad Habits'
The wait is almost over! It's been two years since Ed Sheeran released a new album, but on June 25, the singer will debut the disc's lead single "Bad Habits" and an accompanying music video.
Article continues below advertisement
Over the past week, the crooner has been sharing sneak peeks at the upcoming work, and judging by his appearance — which includes fangs, dark eyes and a bright magenta suit — it's more than likely that he's playing a vampire in the video.
In his most recent TikTok, the star previewed the tune as his video costars shows off their own sets of pointy teeth. "Bad Habits coming 25th June but I put the sound up on here early, enjoy x," he captioned the post.
Article continues below advertisement
The crooner has also been updating fans via Instagram. "My hair was blonde for 3 days for the shoot," he revealed in a photo where he was checking his reflection. "I apologise to all my ginger people, it will never happen again."
Fans couldn't help but liken his look to famous fictional bloodsucker.
Article continues below advertisement
"Forget Edward Cullen, it's all about Edward Sheeran," one fan commented, referring to a character from Twilight.
"Scare me some more! Please!🧛‍♀️," wrote another.
On June 18, the "Perfect" singer revealed that the music video was all ready to go.
"I've just seen the final cut of the video, it is mental," he declared. "I hope you enjoy it."
Article continues below advertisement
After wrapping up a tour in 2019, the Grammy winner announced he was taking a break from music to "go out and see some more of the world."
"I've been a bit non stop since 2017 so I'm just gonna take a breather to travel, write and read," he explained. "I'll be off all social media until it's time to come back."
"To all my family and friends, see ya when I see ya – and to my fans, thank you for always being amazing, I promise to be back with some new music when the time is right and I've lived a little more to actually have something to write about," he added.
The star has definitely lived since then, as he revealed last September that he and wife Cherry Seaborn welcomed their first child, daughter Lyra Antarctica.