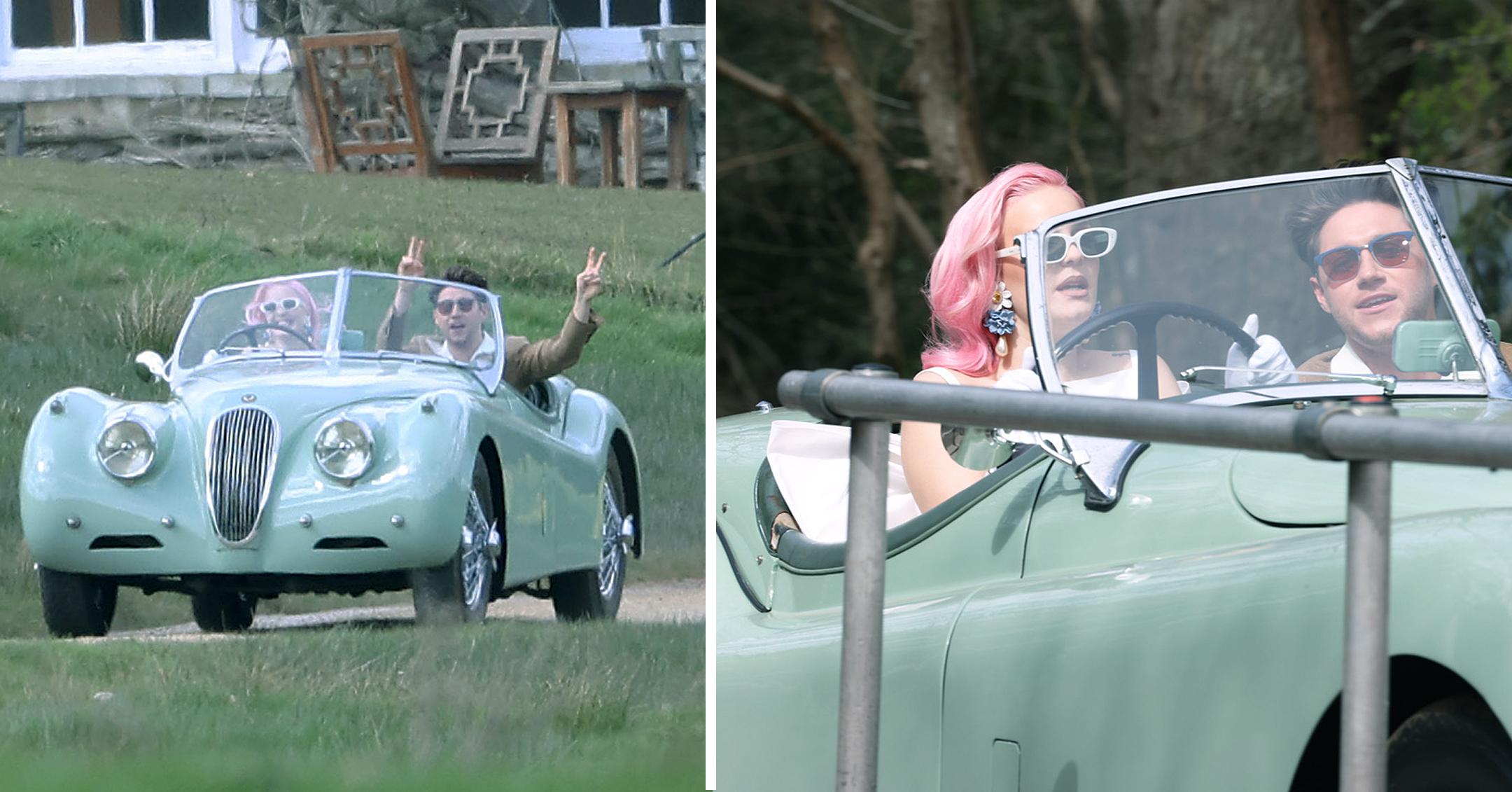 Vintage Vibes! Niall Horan & Anne-Marie Ooze Old School Hollywood Glamour While Filming Music Video — See Pics
Finally! After months of speculation, Niall Horan and British singer Anne-Marie seem to be one step closer to releasing a duet.

The pair was seen driving around on a dirt road in Essex, England, to shoot a music video — and though the title of their track has yet to be unveiled, fans were excited to see some progress.
Article continues below advertisement
Scroll down to see the musicians taking a joy ride!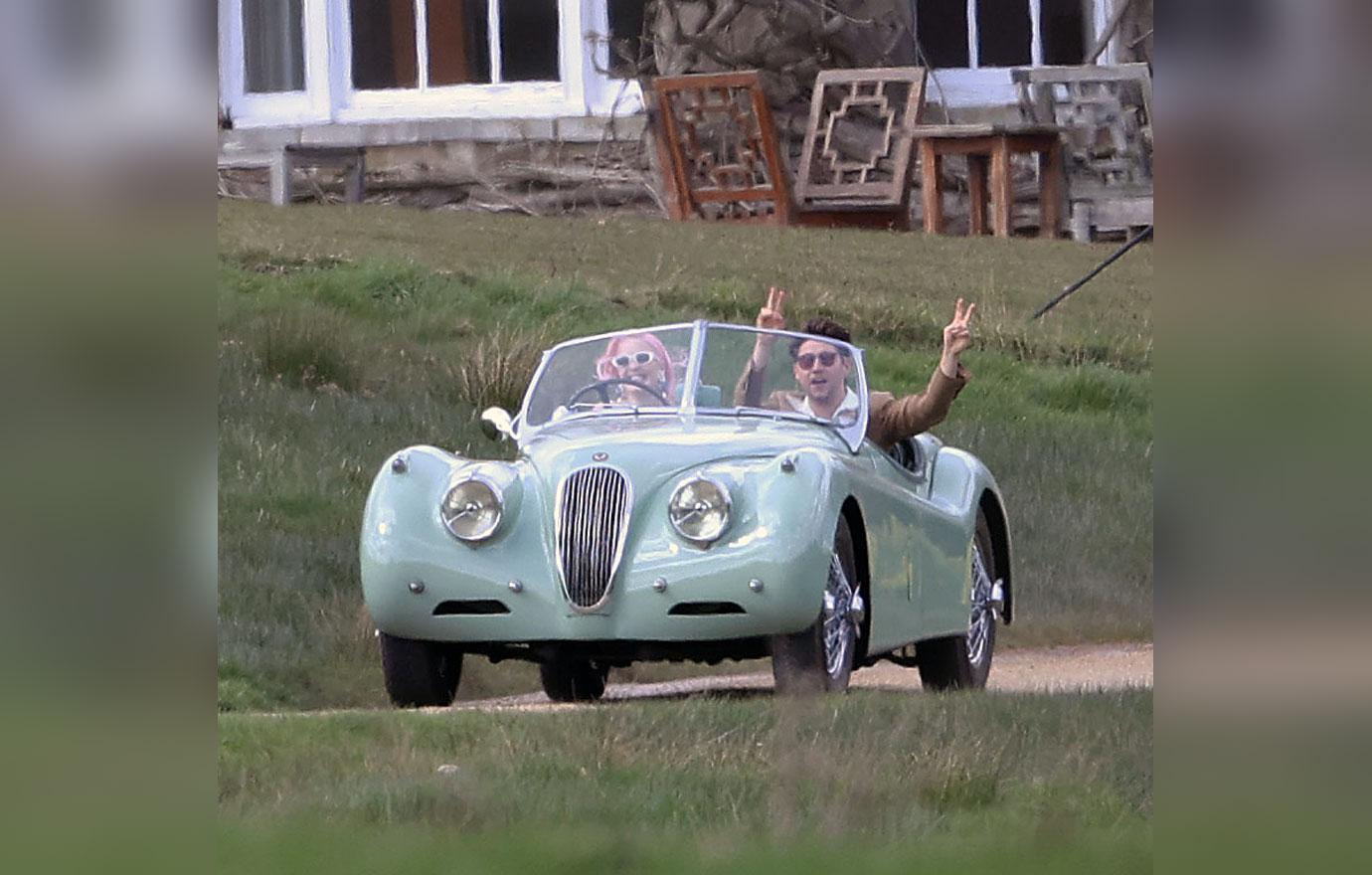 Peace out! While a pink-haired Anne-Marie was in the driver's seat, Horan, who's now sporting a darker look than his usual blonde locks, threw his hands up in the air. The stars were reportedly riding around in a vintage mint green Jaguar XK120.
The pair's friendship naturally blossomed after they bonded over sports. "We started chatting and I'm into golf and he was like, 'We need to go and play golf!'" Anne-Marie recalled.
Article continues below advertisement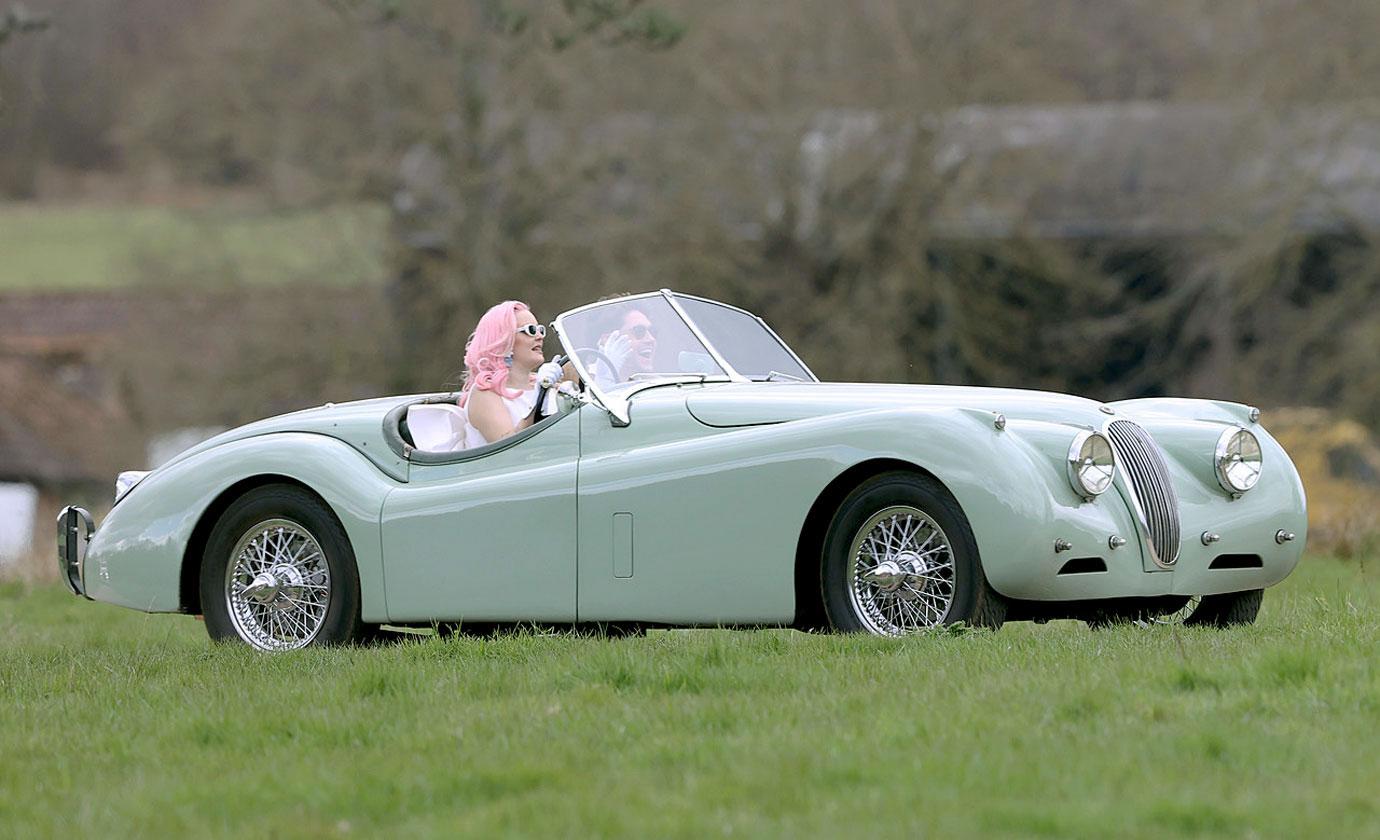 "We'd planned to hang out with each other but never did, but then this session opportunity came around and I was like, 'Finally, we're going to be in the same room,'" she shared of their jam sessions.
"We were like, 'Let's just get in. Let's just see what happens,'" she explained during a November radio interview. "So we got in and it was so good. He's so talented, and he's playing guitar... We wrote I think, three songs."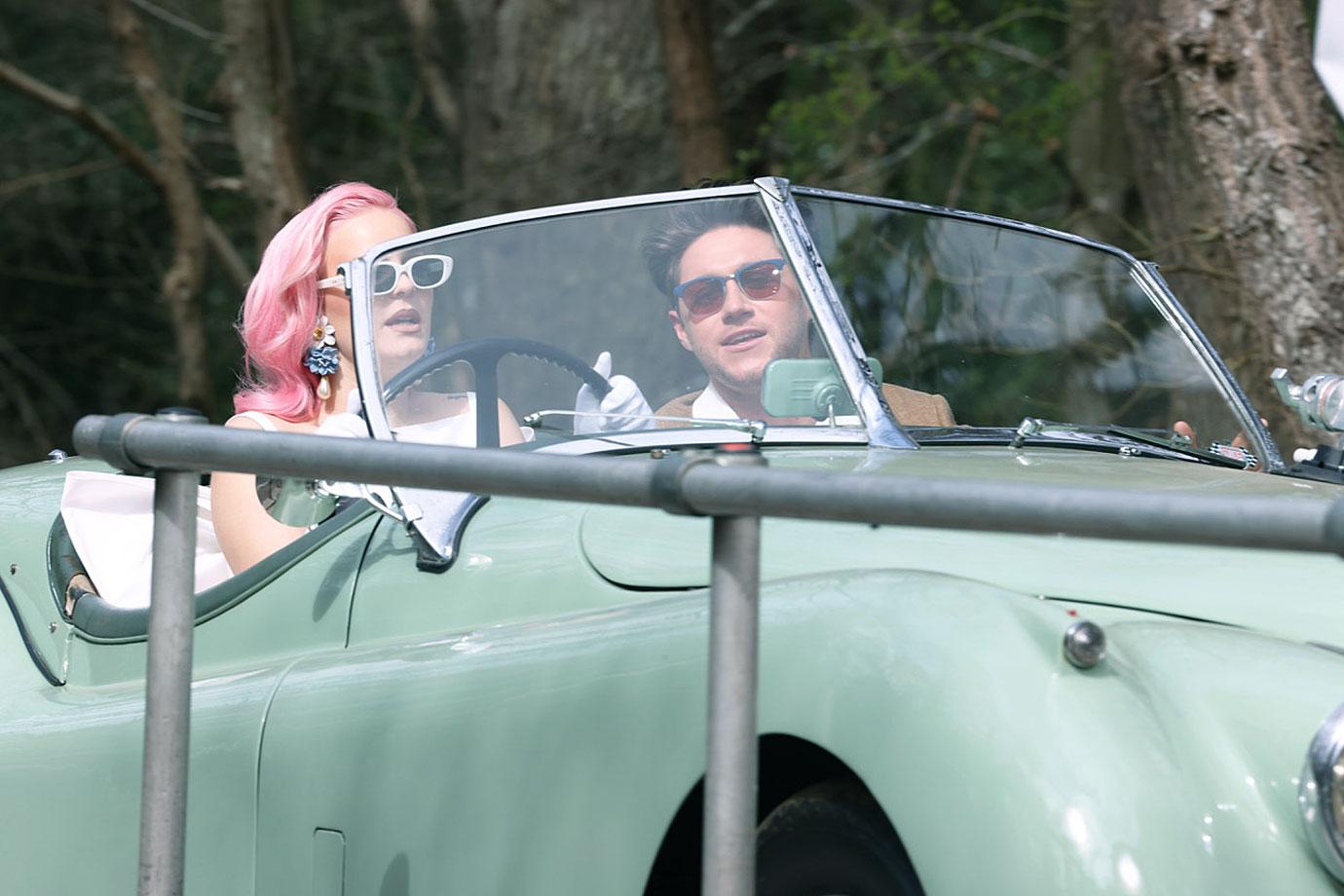 On April 8, the "Slow Hands" crooner posted a photo from their shoot with the caption, "It's happening."

"OMG," one fan wrote, while another stated, "I'm going to need a lot more details."

Anne-Marie let fans know that their voices sounded "really good together," but other than that, they're keeping their lips sealed on their collab!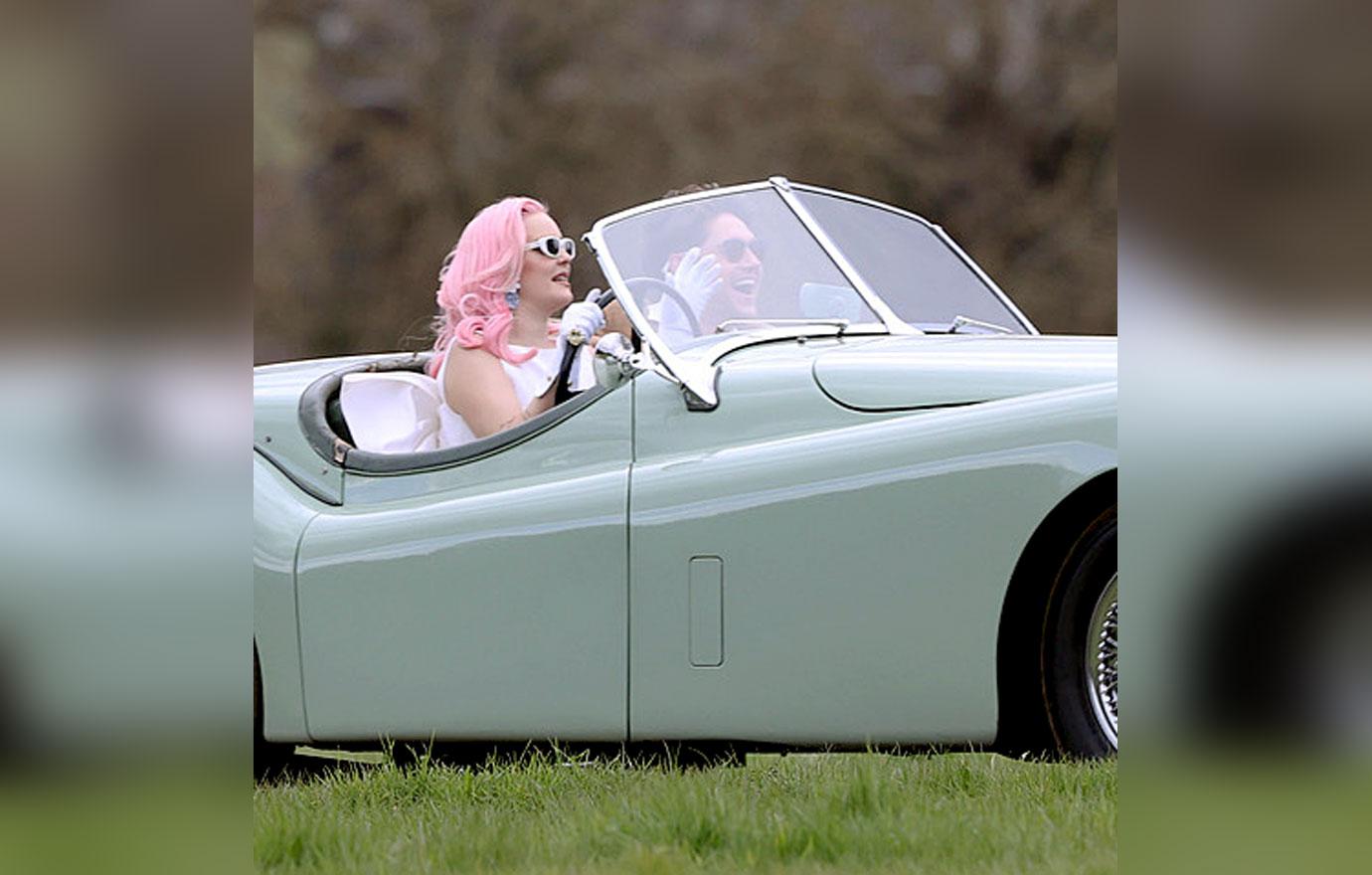 Pedal to the metal! Horan was all smiles in the passenger seat.

While the handsome star is thankful for his time with One Direction, he confessed that their worldwide popularity also presented a few obstacles. Aside from fans surrounding their cars, Horan revealed the group was never able to explore all of the "amazing cities" they played in because of the girls outside their hotel.

"The police had done a headcount and there were 10,000 people in the street the whole time," he remembered. Yikes!