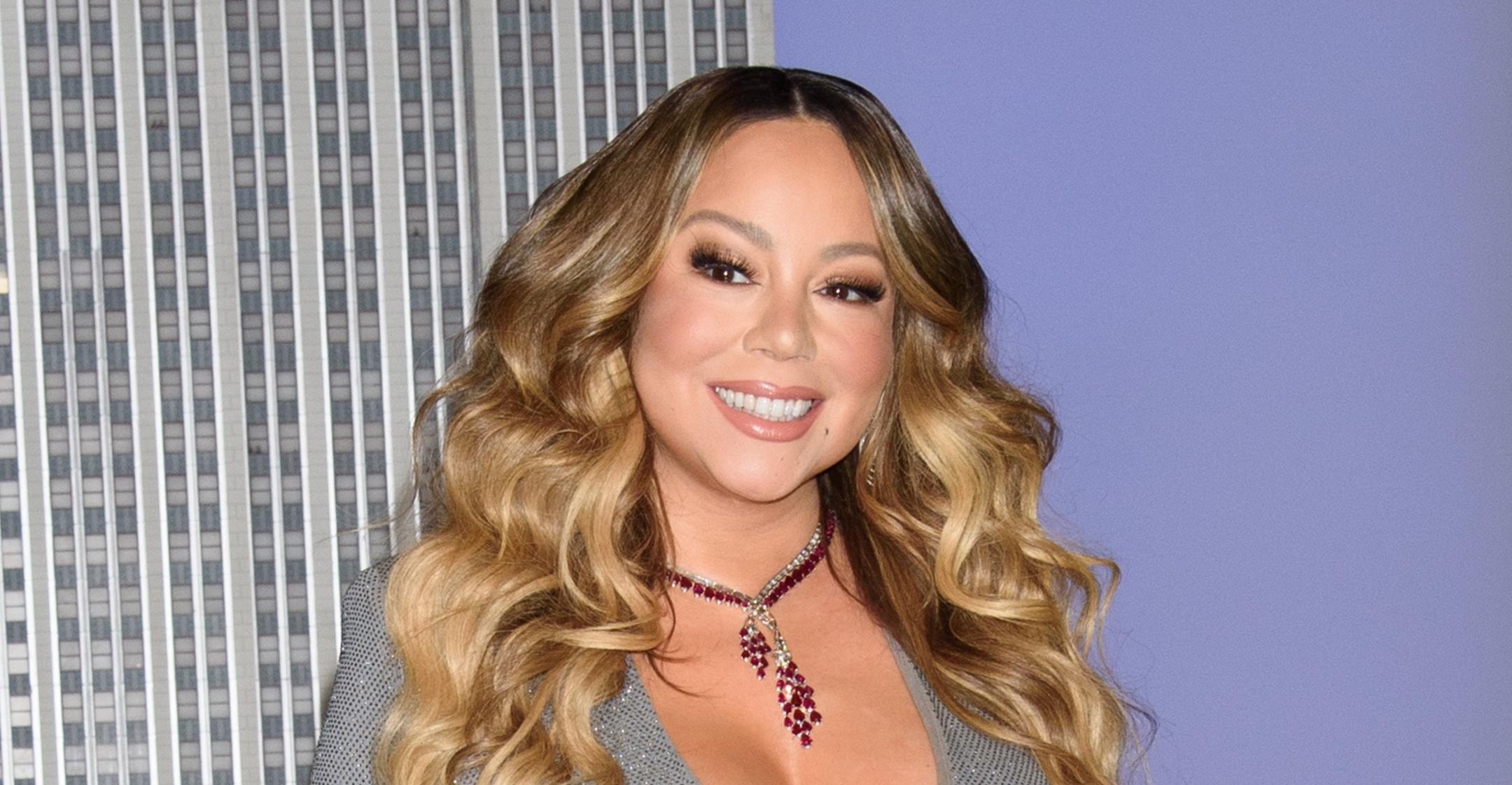 We're Totally Obsessed With Mariah Carey's Take On The TikTok 'Wipe It Down' Challenge — Watch!
Mariah Carey found the perfect way to celebrate the 12th anniversary of her hit single "Obsessed."
To mark the occasion, the singer took on the "Wipe It Down" TikTok challenge, where she revived the male character she transformed into for the original music video.
Article continues below advertisement
The clip starts out with the superstar in a robe, hair rollers and a green face mask as she begins spraying her closet mirror with a cleaning solution. After a few seconds of wiping it down, her voiceover says, "And I was like, 'Why are you so obsessed with me?'"
She then appears all dolled up in a leather jacket and metallic dress for a few seconds before she brings back her male alter ego, fake facial hair and all!
Article continues below advertisement
The rest of the video switches back and forth between her regular self and the male character, while both continue to clean the mirror, and at the end, Carey breaks out a few of her signature high notes.
"I was so obsessed with wiping things down last year 😂 #lockdown #obsessed," she captioned the post.
The star's fans went wild for the fun video. "Why I ❤️ u," commented Gabrielle Union, while Queer Eye's Jonathan Van Ness wrote, "ICONIC we aren't worthy 😍😍😭😭😍😍💁🏻💁🏻💕💕💕."
"Yes yes yes yes yes," added actress Sophie Turner,
Article continues below advertisement
While Carey's never confirmed it, the song and music video character are rumored to be a dig at Eminem. The two have been at odds since 2001, after the rapper claimed they dated for several months, which the "We Belong Together" crooner denied.
He then shaded the "We Belong Together" songstress in a few of his tracks, and "Obsessed" was said to be her way of retaliating.
Their feud became so heated that the singer's ex Nick Cannon became involved. In fact, Eminem dissed the pair in a song in 2019, which prompted Cannon to speak out.
"We should change his name from Eminem to Percocet," the father-of-six said. "What's the pill old people use? We are going to call him Cialis. Bring your walker, get out your wheelchair Eminem and pop whatever you want to pop."