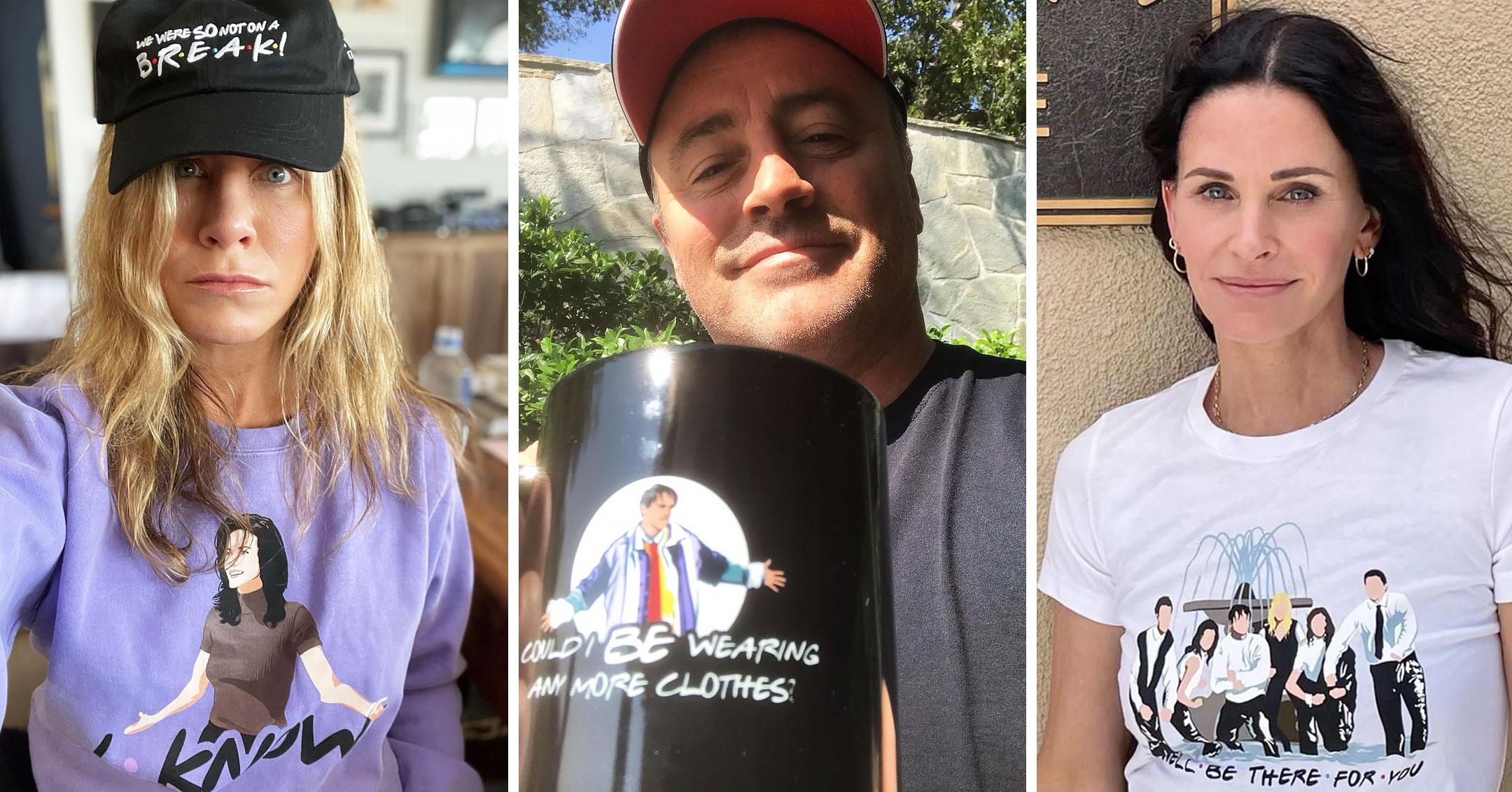 For The First Time Ever, The Cast Of 'Friends' Helped Curate A Themed Line Of Charitable Merchandise
Friends nostalgia is still at an all-time high, and Warner Bros. is taking advantage of that by teaming up with the cast to release a limited-edition collection of charitable gear.
Article continues below advertisement
Over the next nine months, there will be three separate collections released: the first will feature the stars' favorite lines or moments from seasons 1-3, the second covers seasons 4-6 and the third features scenes from seasons 7-10.
Each piece (from mugs to hats to shirts) was picked by the individual star, and 50 percent of proceeds from their curated items will be donated to a charity of their choice.
Keep scrolling to see the special merch!
Article continues below advertisement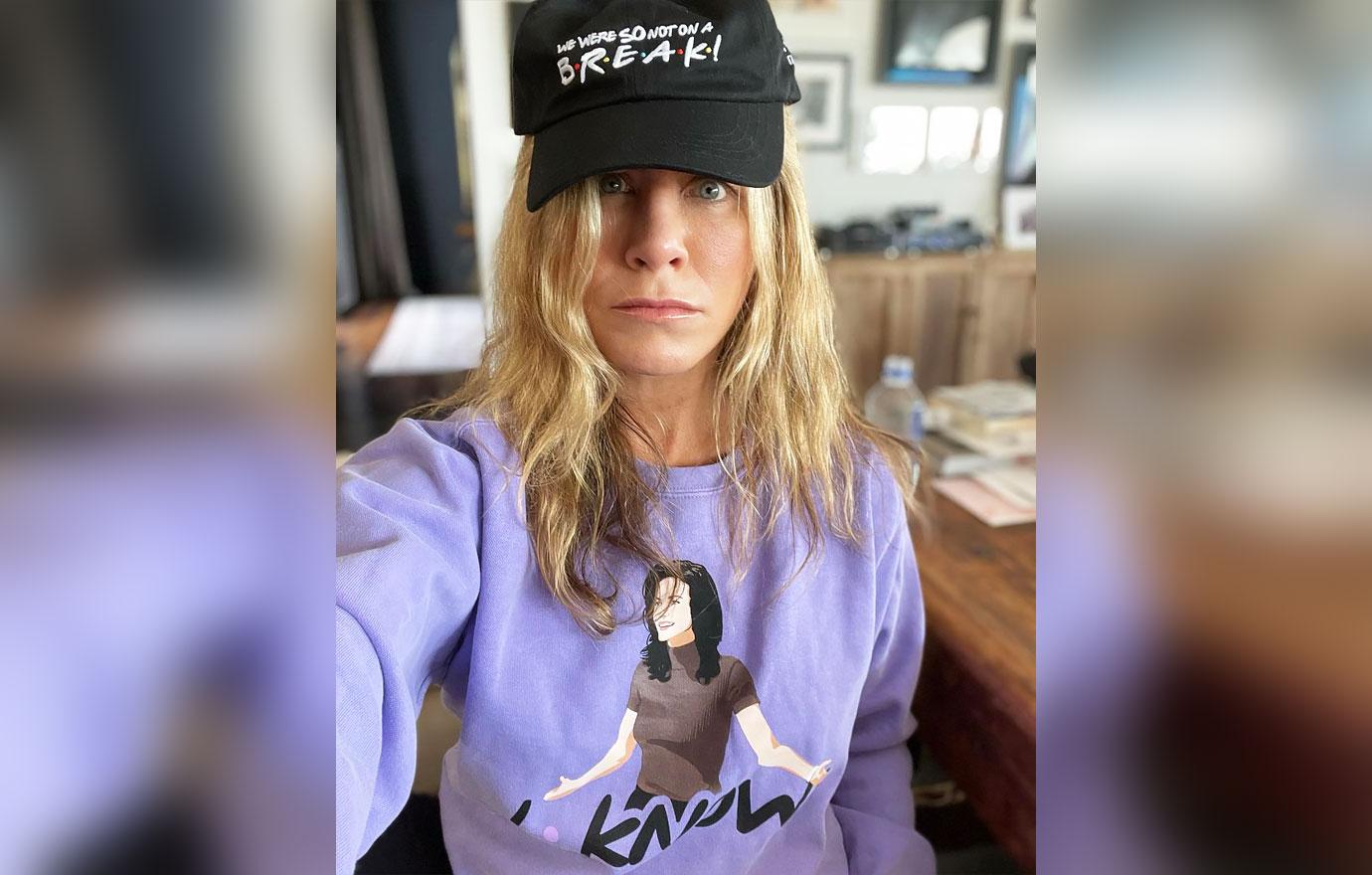 Jennifer Aniston snapped a selfie in a lilac sweater that featured the character Monica Geller and her famous saying, "I know." The actress also sported a black cap that reads, "we were SO not on a break," referencing her character Rachel Green's iconic argument with on-off beau Ross Geller.
If you purchase one of her items, a portion of your money will go to Americares, which the Morning Show star described as "an organization I love… which is working to provide relief, mental health care, and medical aid to communities and individuals affected by Covid-19."
Article continues below advertisement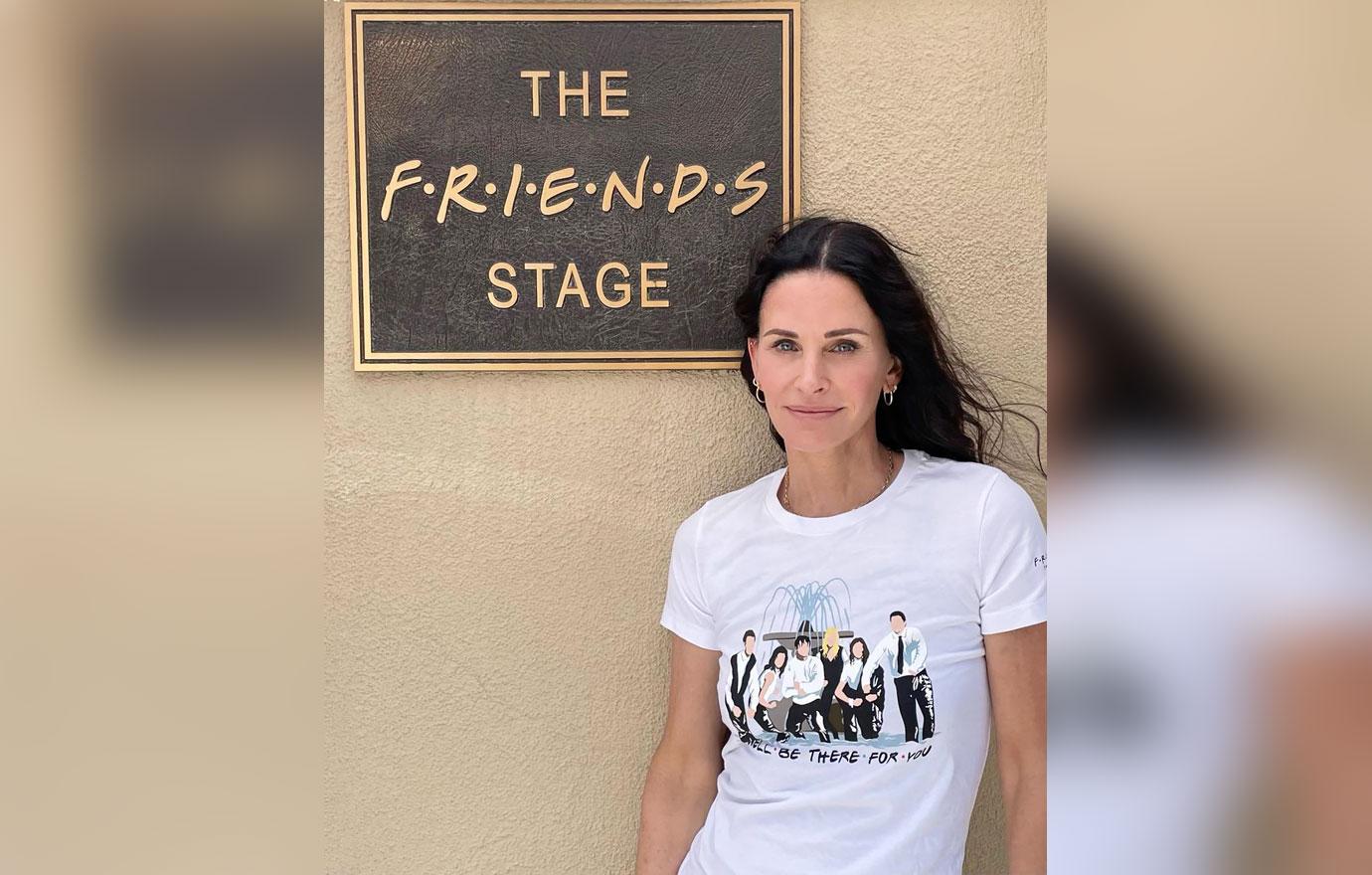 Back to where it all started! Courteney Cox visited the original Friends stage at the Warner Bros. studio to model a white tee that featured a rendering of the cast in the comedy's opening credits scene.
"Half of my proceeds from this limited drop will benefit @ebmrf, an LA based non-profit that's near and dear to my heart," the actress shared. "They're dedicated to raising awareness and funds for Epidermolysis Bullosa, a rare and debilitating genetic skin disorder."
Article continues below advertisement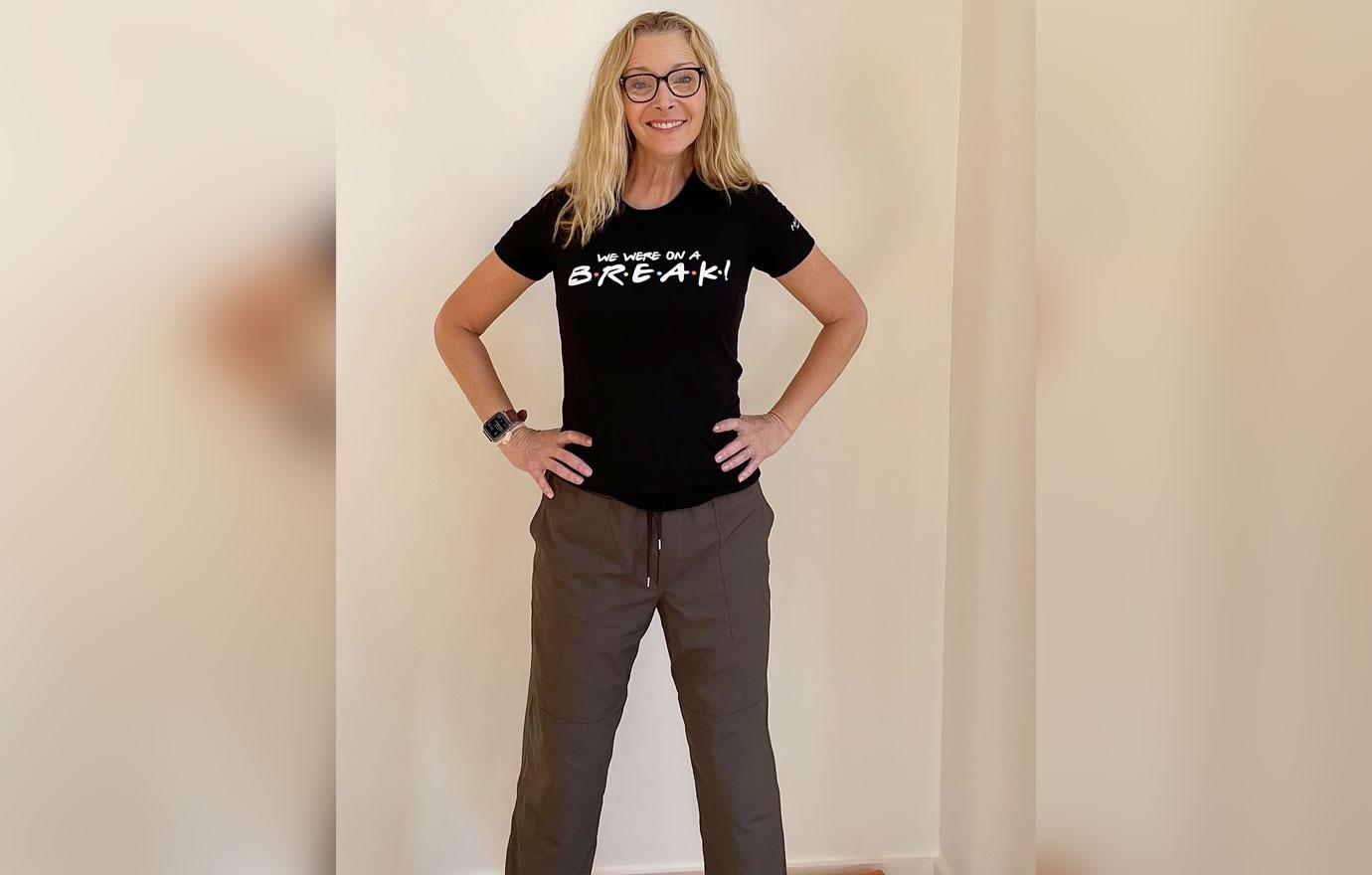 Unlike her zany character Phoebe Buffay, Lisa Kudrow kept it simple to debut her black "we were on a break!" tee. She's yet to reveal which charity her proceeds will be donated to.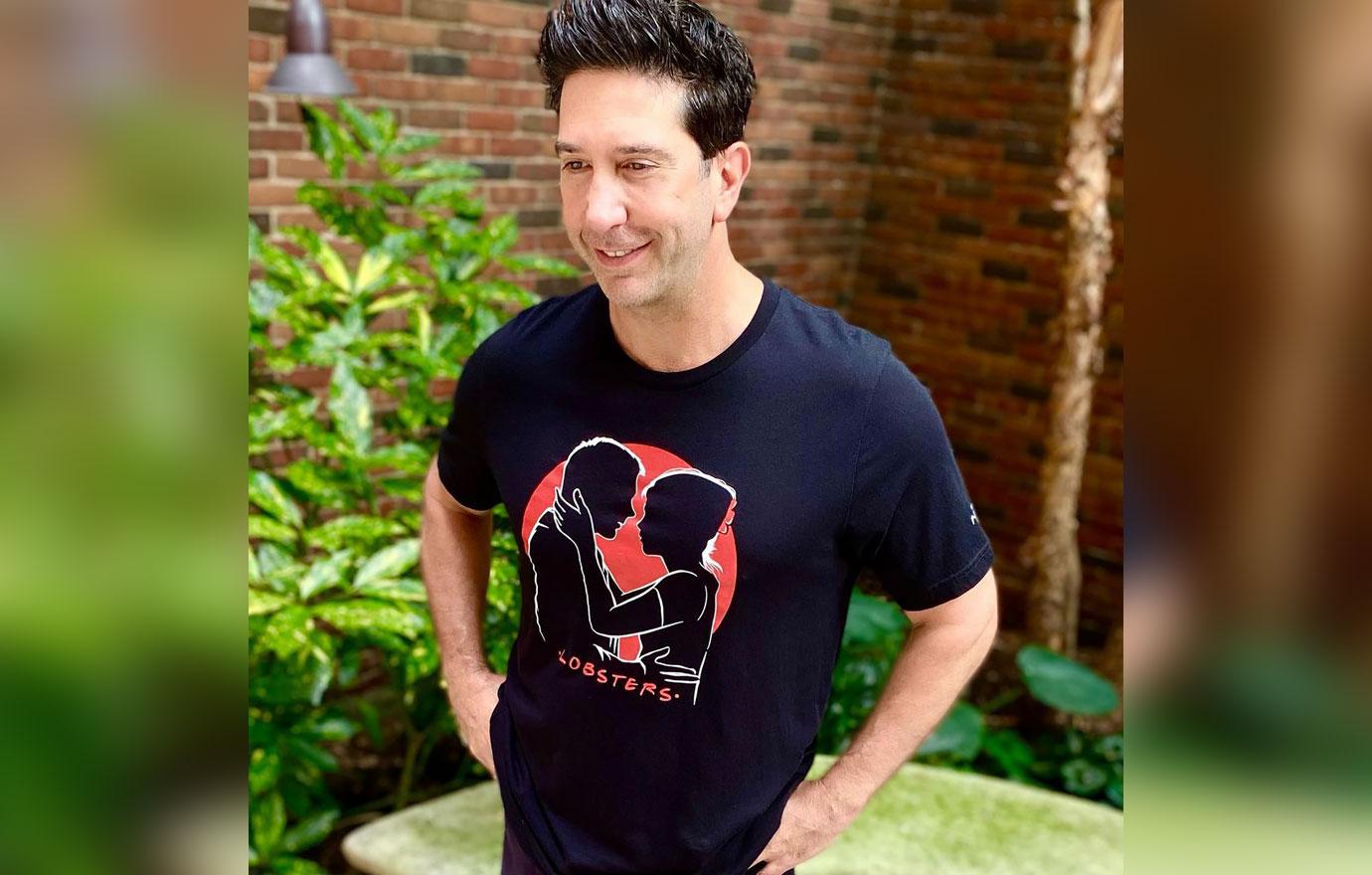 Aww! David Schwimmer's black T-shirt featured silhouettes of his and Aniston's characters embracing with the words "lobsters" underneath.
As fans know, Phoebe told the gang that the duo were each other's "lobsters," as the creatures are said to pick one mate for life.
Article continues below advertisement
"Half of my proceeds will benefit an organization I care deeply about," the father-of-one stated. "The Rape Foundation supports state-of-the-art treatment for child and adult victims, as well as innovative prevention and education programs."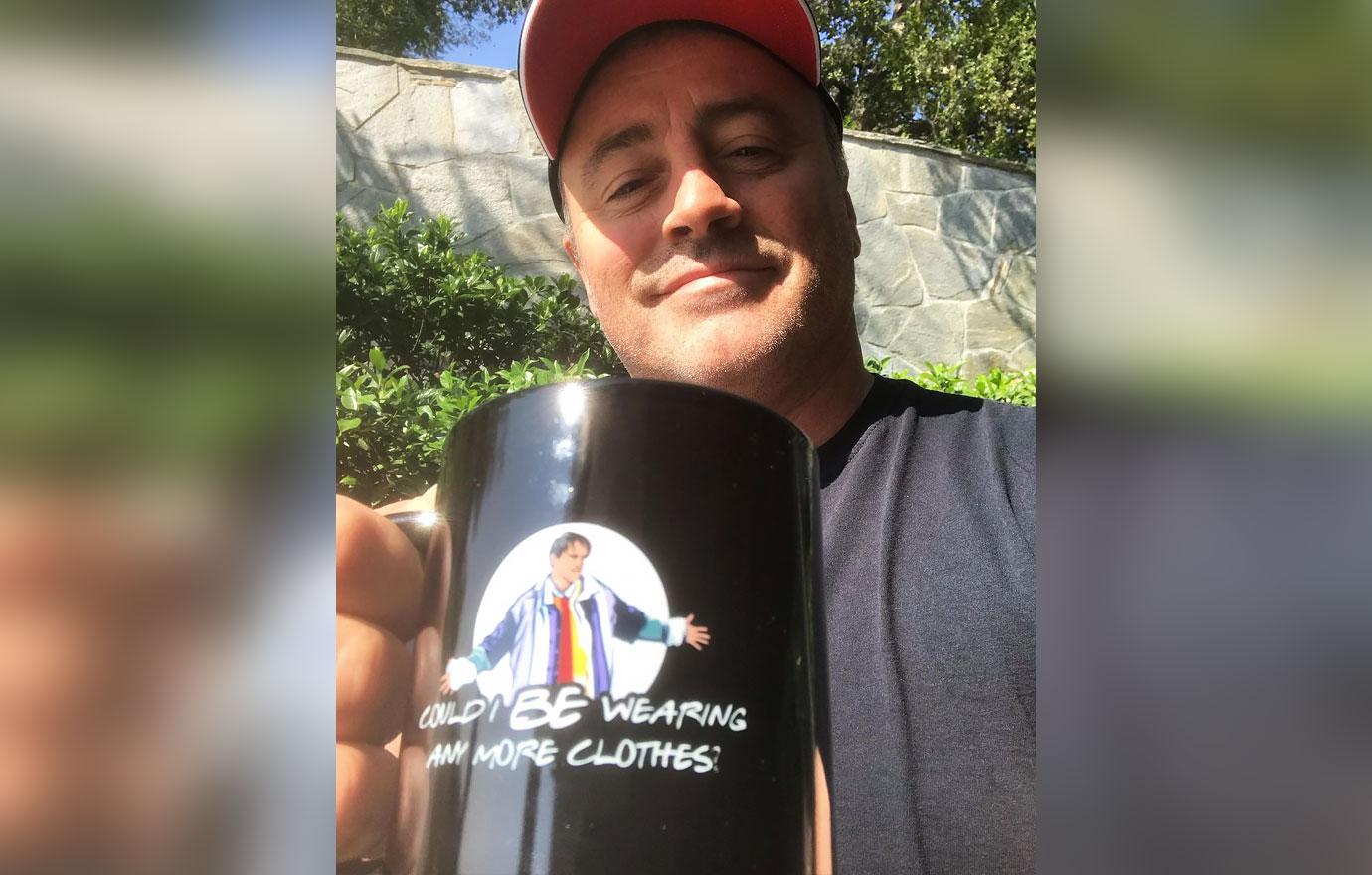 Classic! Matt LeBlanc's mug included an image of his character Joey Tribbiani wearing all of roommate Chandler's Bing clothes, which stems from a funny scene between the two in which Joey quips, "Could I be wearing any more clothes?"
LeBlanc's charity of choice is unknown at the moment.
Article continues below advertisement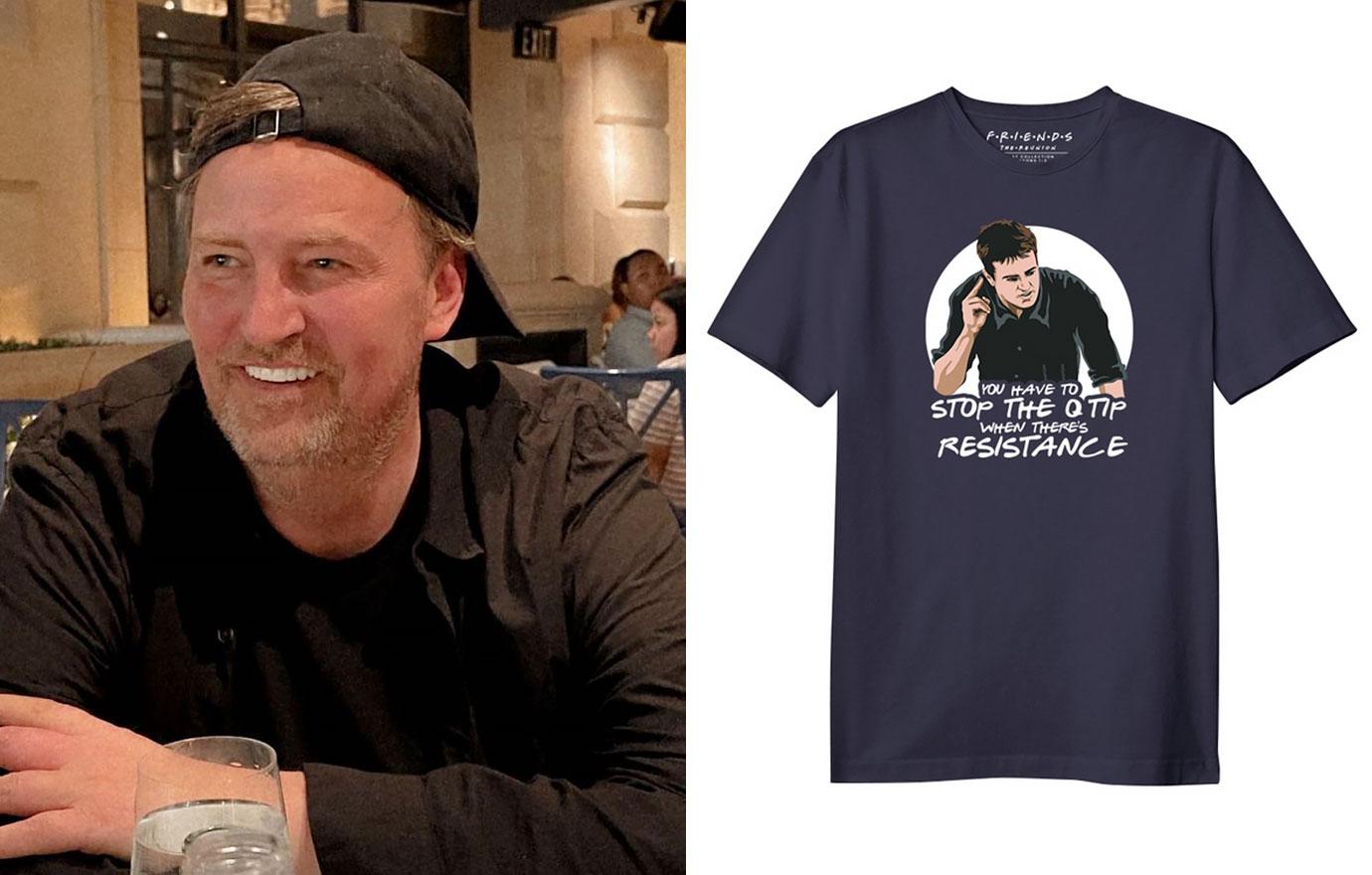 Matthew Perry's navy shirt references a scene where he pokes fun at the not-so bright Joey. "You have to stop the Q tip when there's resistance," he suggests to the soap opera actor.
Perry didn't mention which organization will be receiving half of the proceeds.