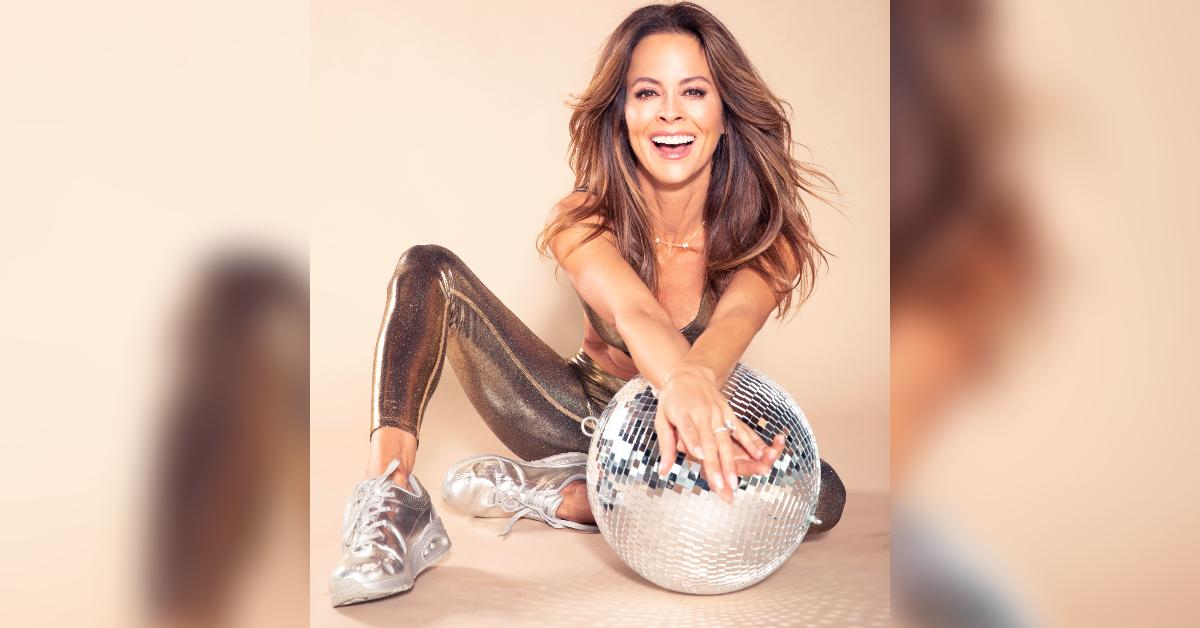 Exclusive: Brooke Burke Says 'Fitness Is So Much More Than Your Size & The Number On A Scale': 'It's Your Overall Well-Being'
When January rolls around, some people think it's the best time to start a new habit. For Brooke Burke, she tries to live a balanced lifestyle by working out and eating healthy most of the time.
Article continues below advertisement
Just in time for the new year, the Dancing With the Stars alum has teamed up with Christine Bullock, a fitness and lifestyle expert, to create the New Year ReNEW program, which will ultimately help people crush their goals.
"There are little things you can do for your mind, for your body, to get your head in the right place. We are training our whole body head to toe in the best way possible because I feel like fitness is so much more than size and number on a scale – it's really your overall well-being, so I like sharing things that you can do in the kitchen, encouraging people to get enough sleep, encouraging people to listen to their body and let their body recover, that is why we have stretch and recovery days," the 50-year-old exclusively tells Morning Honey. "Fitness can get really boring and that is why we are always creating new content on the app, to keep everyone engaged and interested and committed."
Article continues below advertisement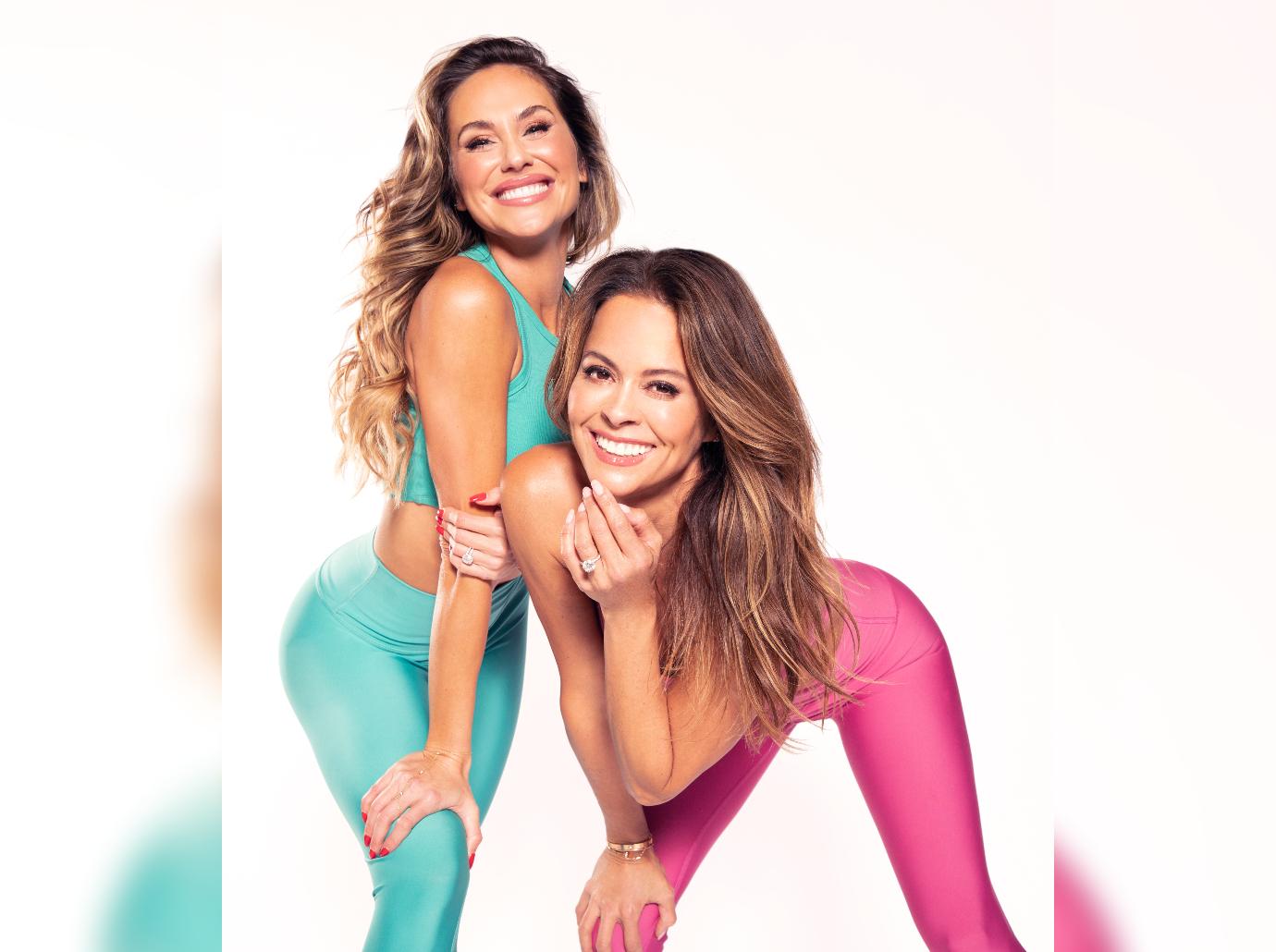 The program focuses on "things to help you kickstart your year," all while having an accountability buddy in your corner. Fortunately, people will never get bored as there's many classes, including standing abs, cardio dance party and stretch and sculpt.
Article continues below advertisement
"I think no one is reinventing fitness, right? No one is creating these moves that have never been done before, so when you work out with a partner — specifically someone like Christine who is certified in every area — we are able to create sort of dynamic moves that help shrink your waistline and hit all of the little areas that are so difficult to target. We have fun developing dynamic moves using multiple body parts, which saves a lot of time," she explains.
Burke, who is engaged to Scott Rigsby, made sure to start her resolutions early, which is spending time being mindful in the early hours.
"We've got a holiday program that started off with five minutes in the morning — five minutes used to be impossible, but now we can kind of take that time at home and set ourselves up for success during the day," she says. "There is a very positive mindful part, and I have been doing a bunch of interviews with a bunch of women as well; it's called Women to Women. When you feel a little stuck or you're not motivated or you don't know how to begin and you want to understand what other people are going through that has some very common denominators with your own life, I think that helps as women."
Article continues below advertisement
Ever since the brunette beauty launched Brooke Burke Body, she has spent time making sure that the workouts are efficient, fun and inspiring.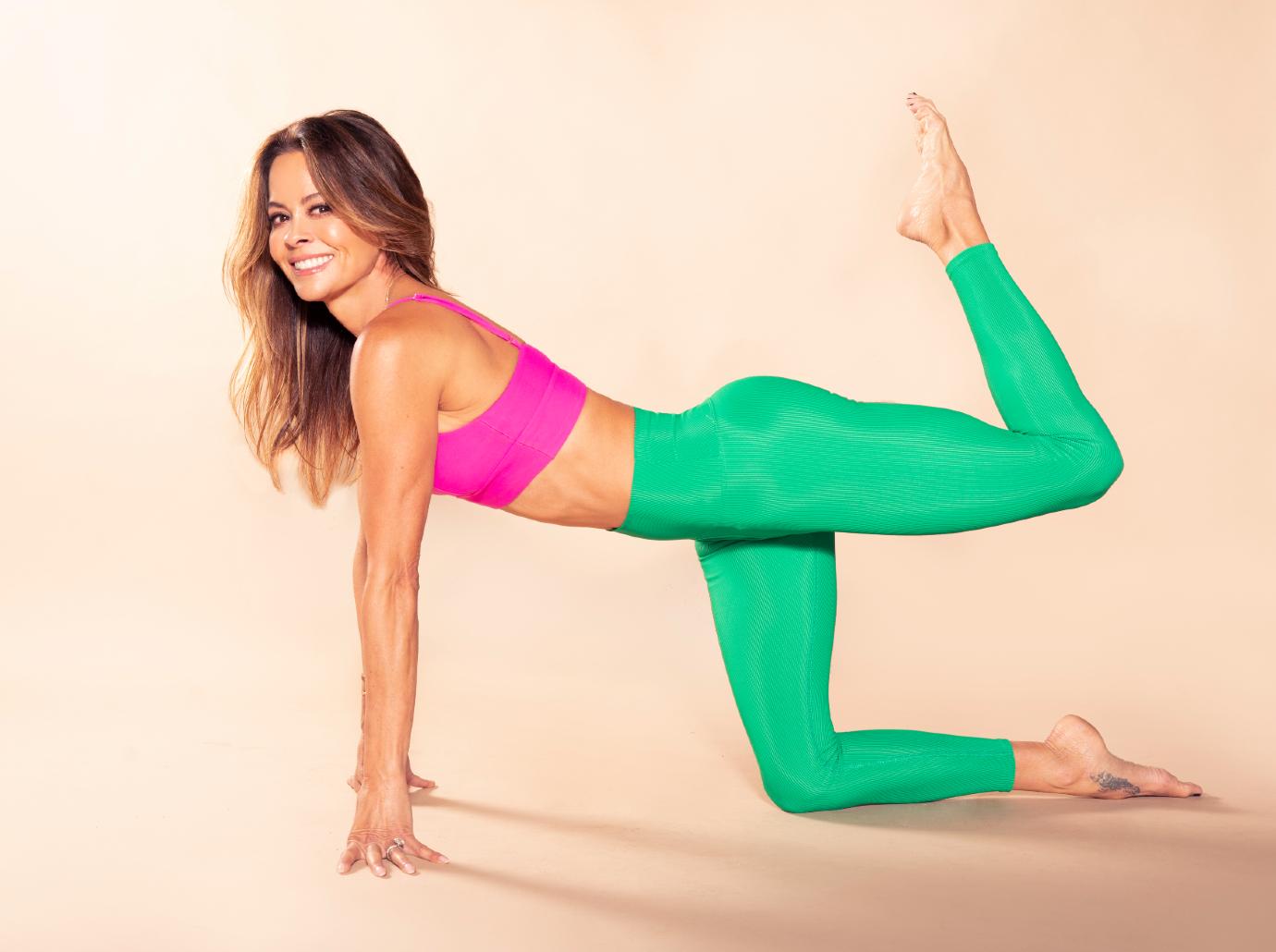 Article continues below advertisement
"It's fun to be the CEO of my own business and to create this with a great team of people," she shares. "It's been exciting to make all of these TV deals in a different space right now and to be able to connect with people in the privacy of their living room, and we are really excited. I am working on a meditation component of Brooke Burke Body that I am excited about so that people can tap into their own wellness at home before they begin their day, so it's far more than fitness – that is sort of what we are expanding to, and I think that it's a much bigger picture when we think about wellness."
Not only does Burke practice what she preaches when it comes to fitness and healthy eating, but she also has a secret weapon that keeps her looking young: Tru Niagen.
"It's a patented and clinically-backed super-nutrient designed to help us age better by increasing NAD+ levels to revitalize cells, promote cellular defense, protect against metabolic stressors and maintain vitality. If you are going to take any supplement, this is the one," she advises.
Article continues below advertisement
In the meantime, Burke is thinking about her personal and professional life, as she is "starting to visualize" her upcoming wedding to Rigsby, in addition to other longterm items she wants to cross off her list.
"I want to get back to in-person retreats because I really enjoy the work I have done with women around the world and it's been a long time since we have been able to start thinking about that, so that is on the goal list," she says. "I am loving choreographing new content and connecting with people around the world in this space – it really seems to be more important now than ever."
Article continues below advertisement