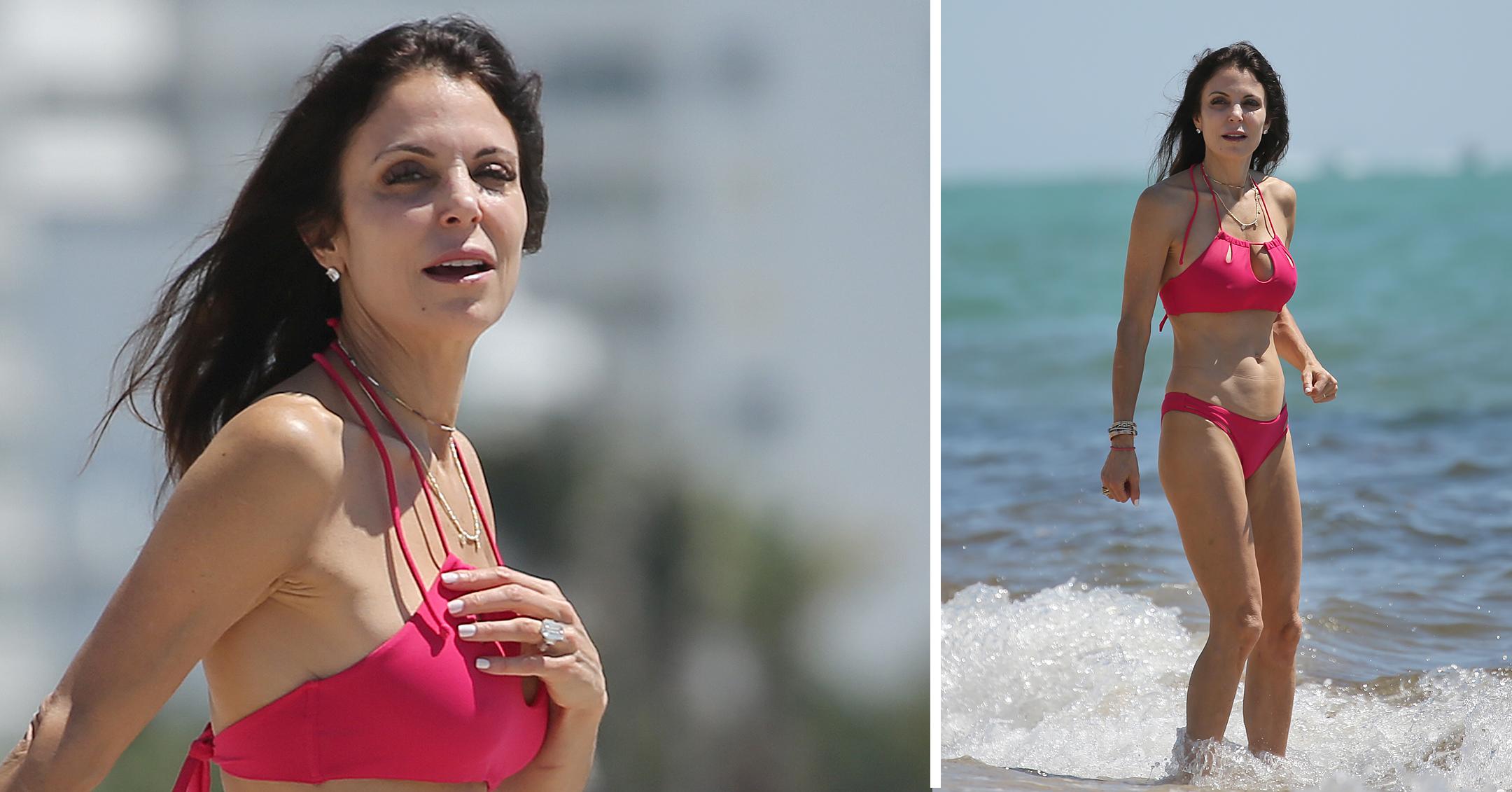 Bethenny Frankel Shows Off Her Massive Engagement Ring & Equally As Impressive Abs While In Miami — See Pics!
Life's a beach for Bethenny Frankel!
Article continues below advertisement
The reality star and entrepreneur looked carefree in Miami as she relaxed at the beach on May 29. Wearing a pink two-piece, the star was seen wading around the ocean — and of course, she donned her huge engagement ring from her fiancé, real estate developer Paul Bernon.
Scroll down to see photos from her sun-soaked day.
The Big Shot with Bethenny star wasn't afraid to show off her killer figure while cooling off. Surprisingly enough, the brunette babe has a very realistic approach when it comes to staying healthy.
"My philosophy on eating and exercise is to do what you can when you can. I choose time with my daughter and sleep first. If I'm near a beach, I take an hour walk. If I have the time, I'll do a yoga DVD. I don't believe in fear based, torturous, aggressive exercise," she shared. "Life is too short and stressful to dread doing something for an hour. In addition, extreme exercise creates extreme hunger."
Article continues below advertisement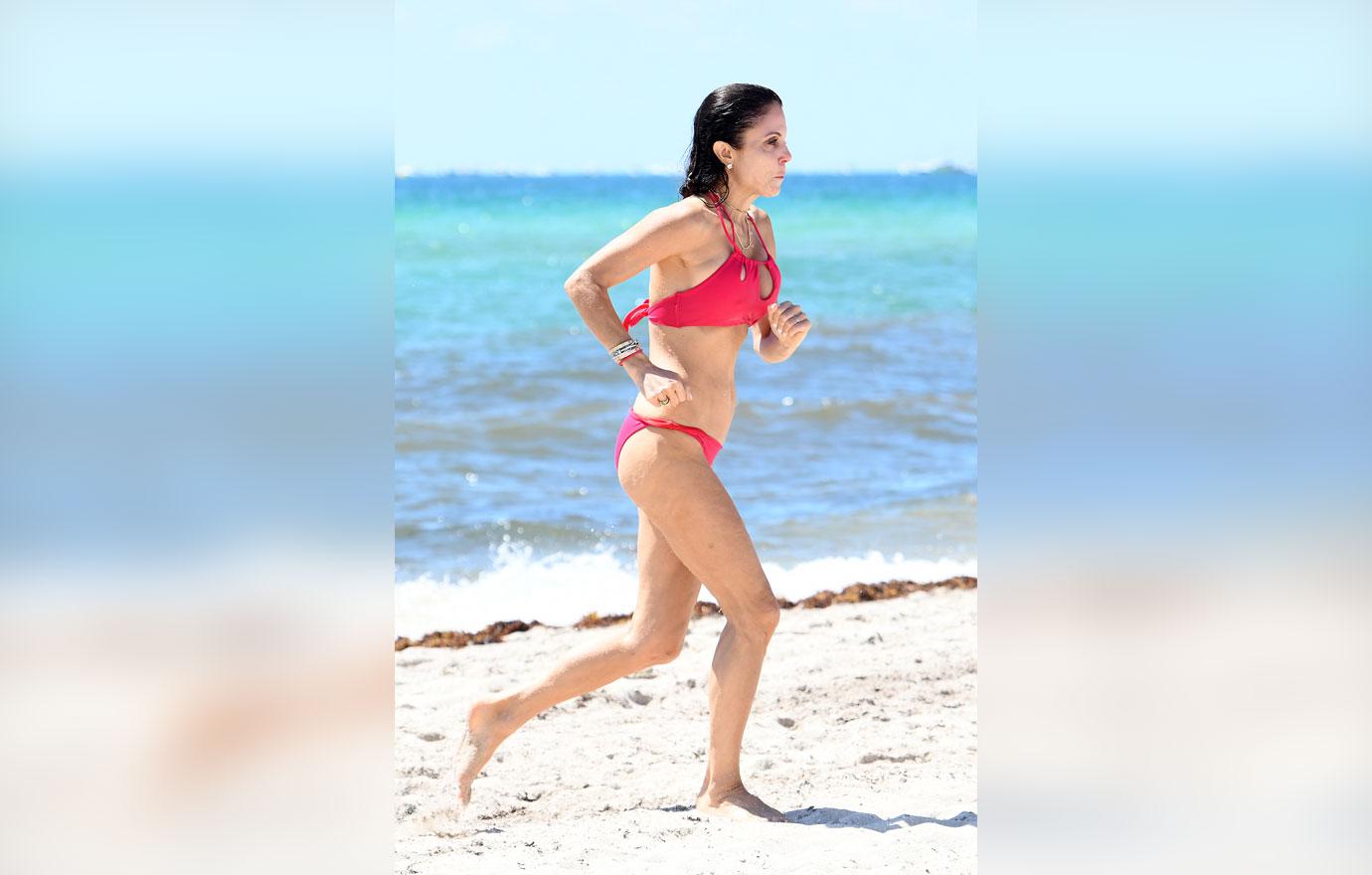 Beach babe! The Skinnygirl founder made a run for her towel after taking a quick dip in the salty waters.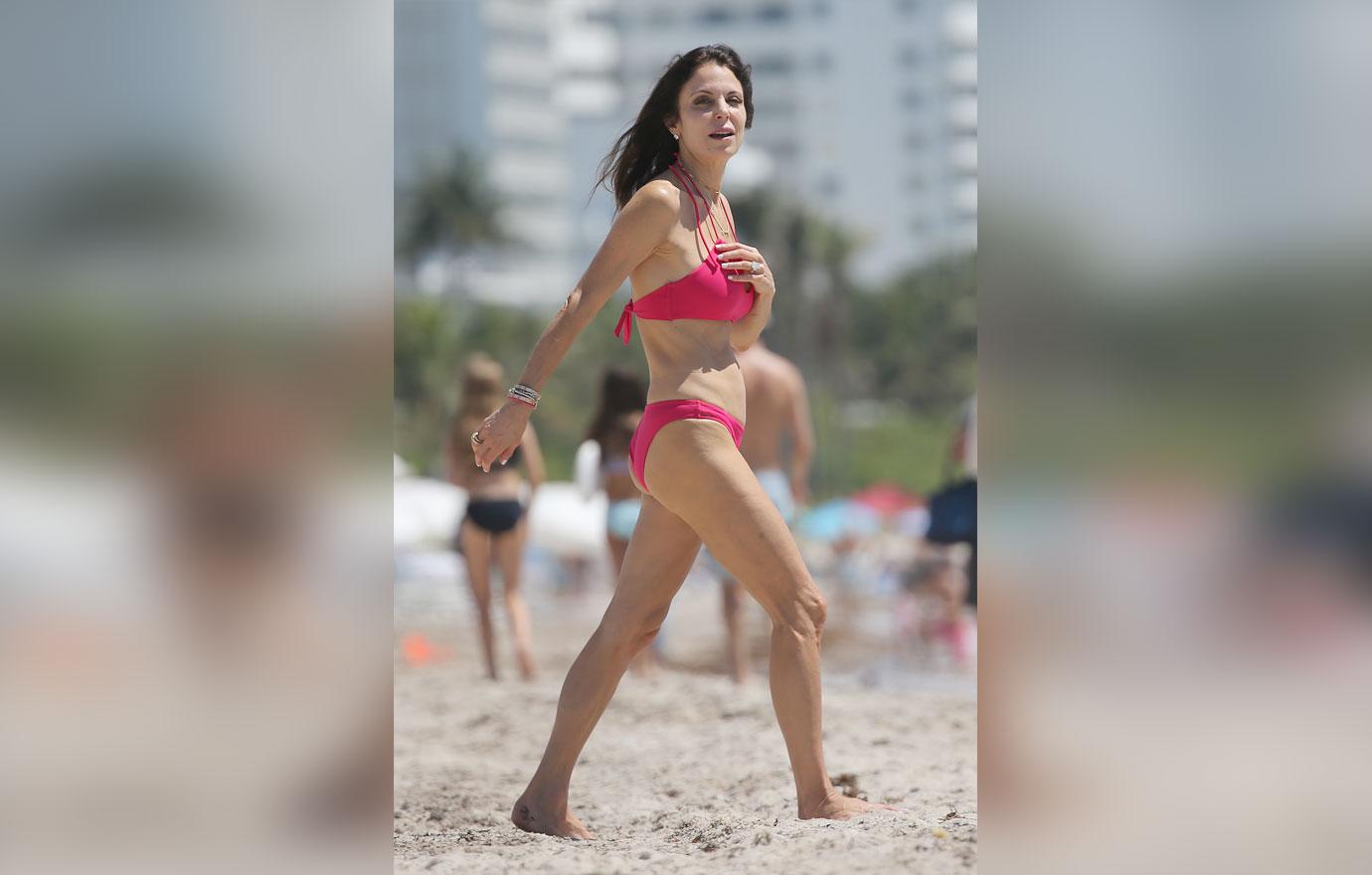 While the businesswoman quit her Bravo show for the second time in 2019, she's not totally opposed to a return — but it has to be under her conditions!
"I have a different career now as a result of not being on. Just different opportunities do come because of it," she explained to Andy Cohen. "It would have to be a different show, and I have had ideas. But it would have to be ... clean the deck and it would be a different show. But I'll tell you the idea if you sign an NDA."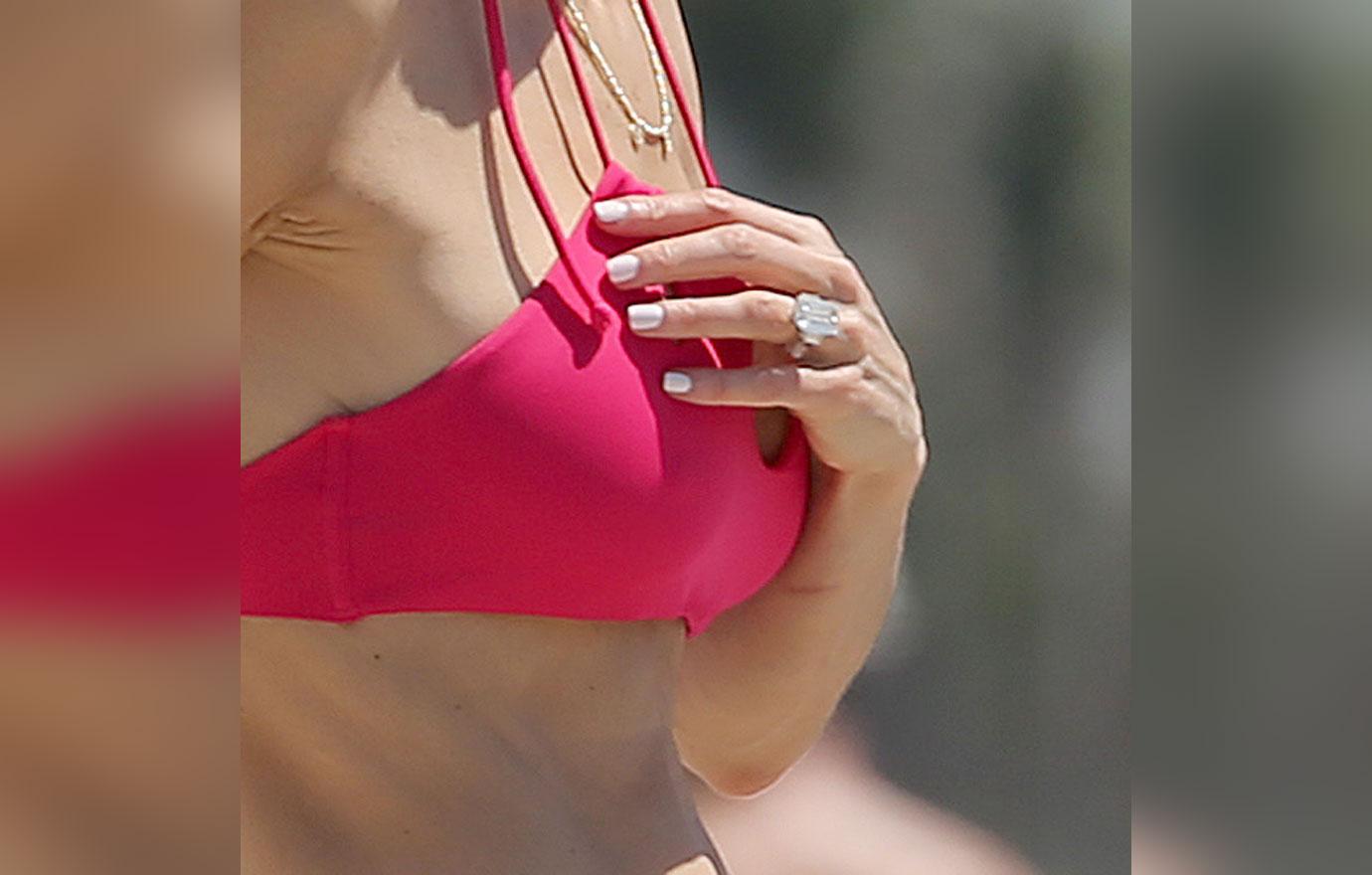 Look at that rock!
"It looks like she wore a three-stone ring that features a huge 8- to 10-carat emerald-shaped center stone set with two smaller emerald accent diamonds we estimate to be around 3 carats total," Apeksha Kothari, chief operating officer at RareCarat.com, told Page Six. "If it's a real, natural diamond, I'd estimate its retail value at up to $1 million for a natural emerald-shaped diamond ring of that size."