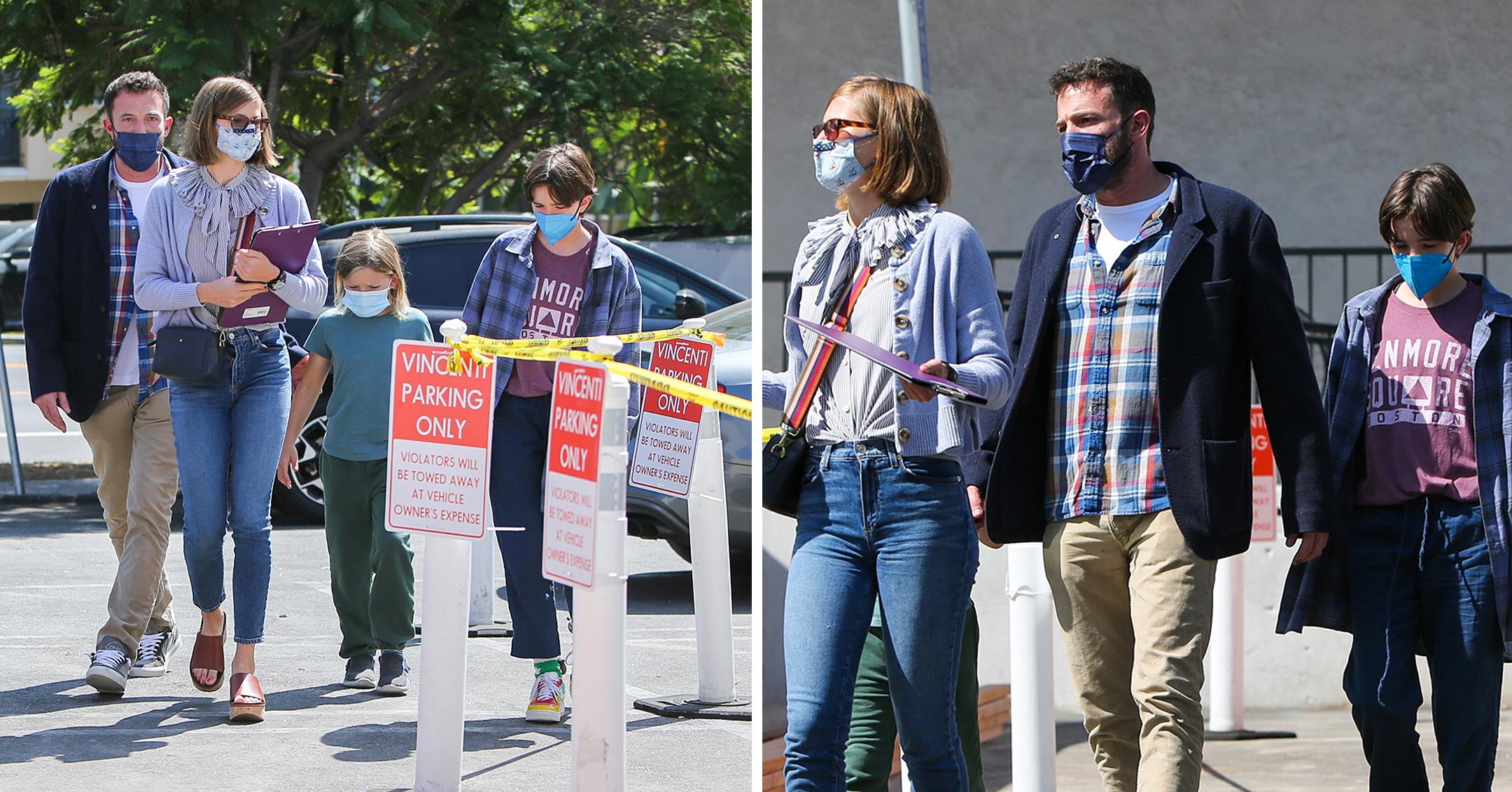 Ben Affleck Spends Time With His 3 Children After Trip To Venice Film Festival With Jennifer Lopez — Pics
Dad is back! Ben Affleck was spotted with his three kids — Violet, Seraphina and Samuel — in Los Angeles, Calif., on Thursday, September 16 — his first time home since he returned from the Venice Film Festival with his girlfriend, Jennifer Lopez.
Article continues below advertisement
Article continues below advertisement
Scroll through the gallery below to see more shots!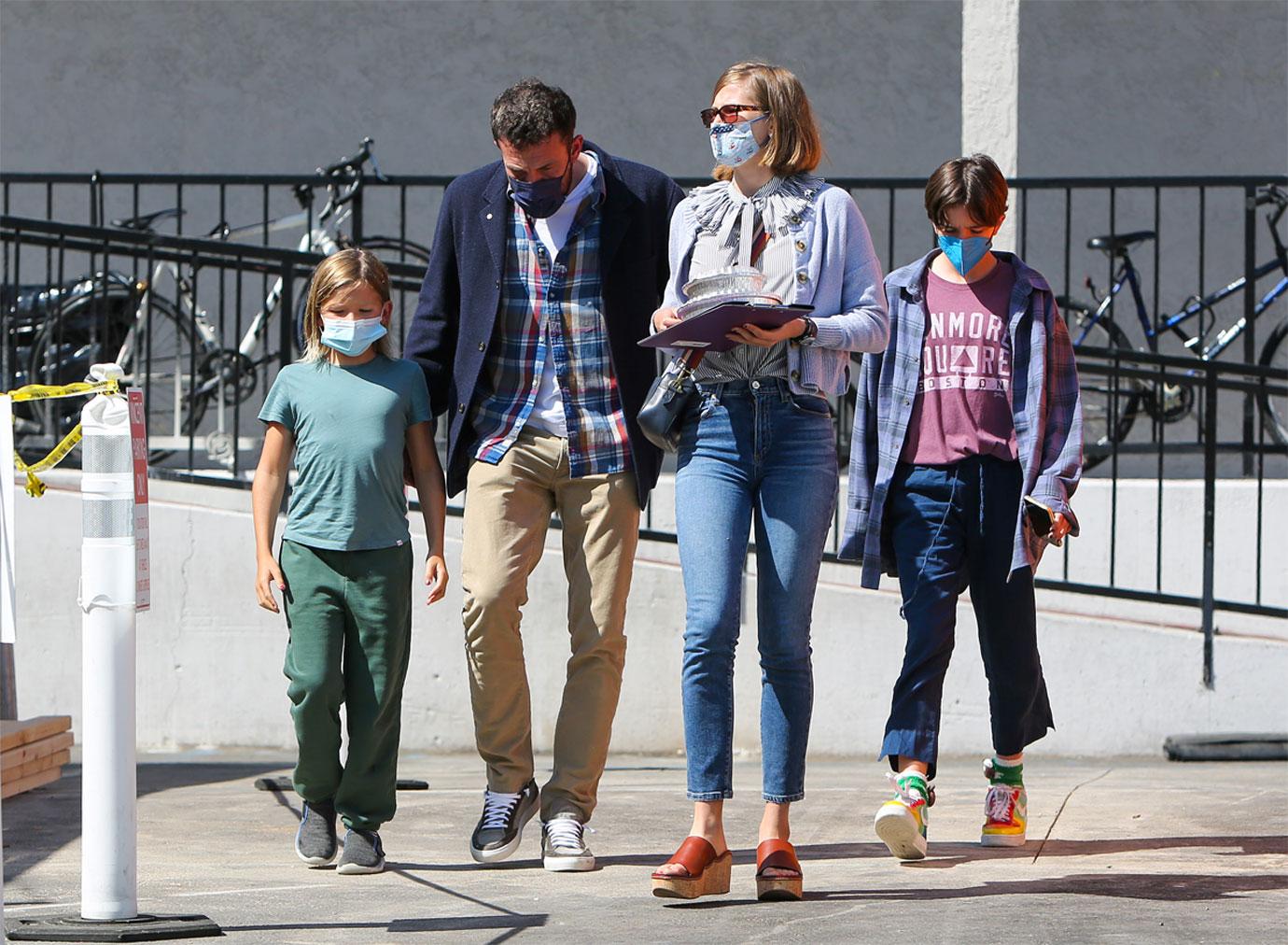 Violet looked chic in jeans, wedge sandals and a sweater, while Seraphina rocked a plaid shirt, a red T-shirt, jeans and colorful sneakers. Meanwhile, Samuel donned a green T-shirt with green pant and gray shoes.
Article continues below advertisement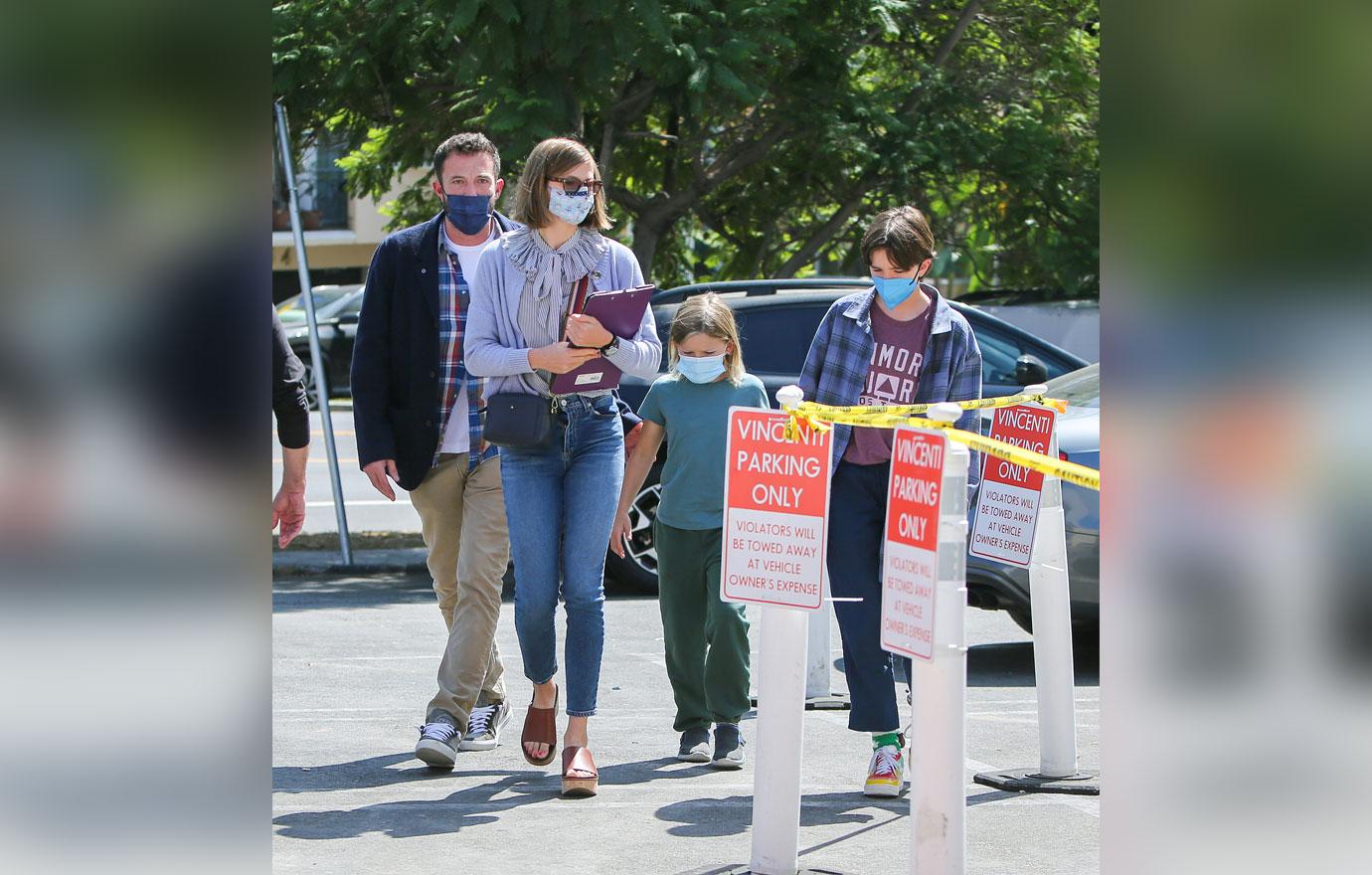 The Good Will Hunting alum and Lopez just made their first red carpet appearance ever since they got back together earlier this year.
"Jen and Ben are both very happy with each [other] and are excited to see where the relationship goes," a source told Us Weekly. "They are full-on dating and very happy together."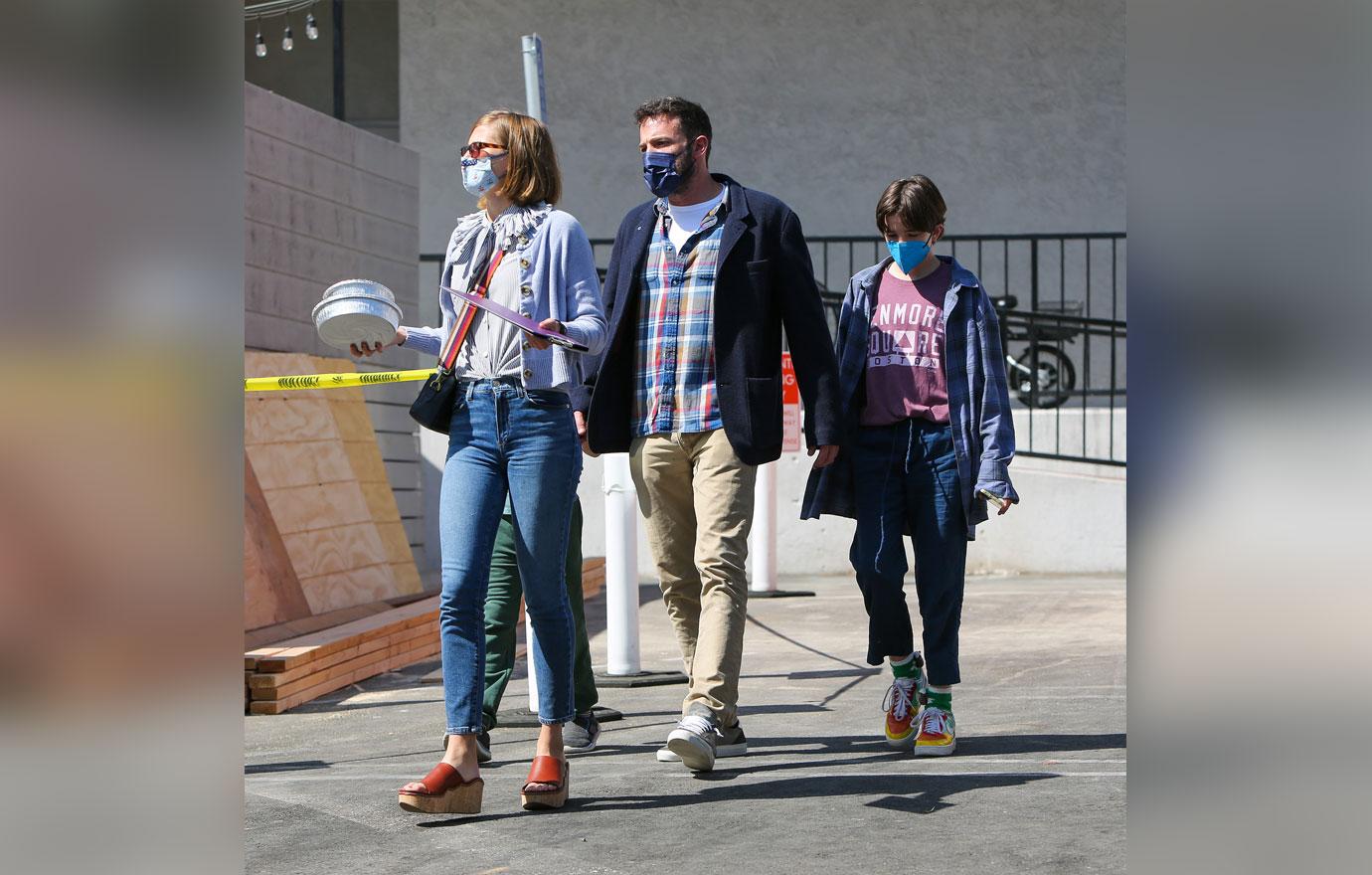 Even though the "On the Floor" songstress was not in attendance, it seems like they are trying to have their kids hang out whenever possible.
"They are slowly getting to know Ben," a source said of Lopez's relationship with the Argo star's kids. "Everything seems to be running smoothly. It's very obvious that Jennifer is serious about Ben. She hasn't looked this happy for a long time."
Article continues below advertisement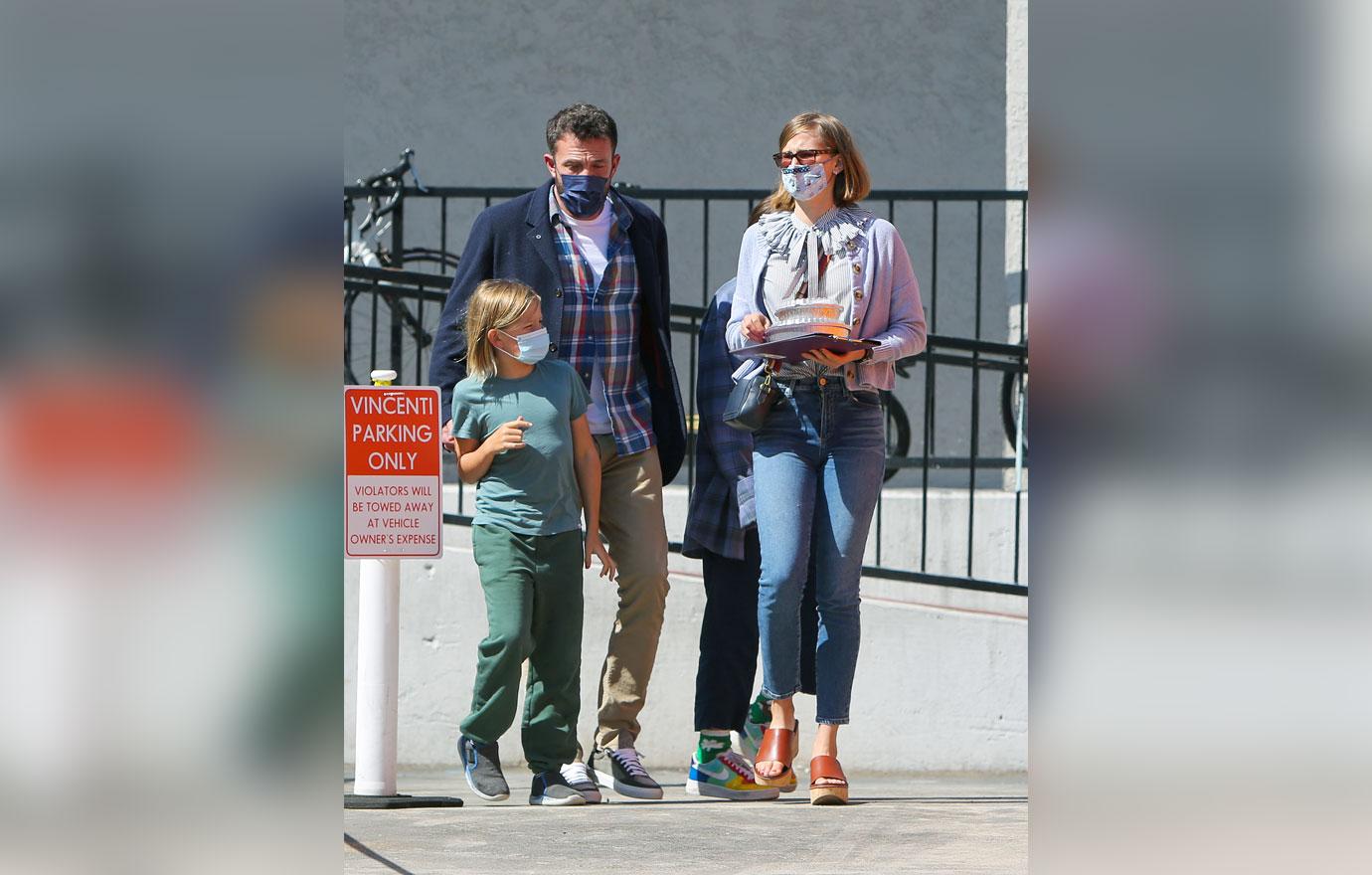 Affleck was recently in Italy to promote his latest movie, The Last Duel, but he knows how important it is to be with his kids during his days off.
"My life right now is focused on, for sure, being a dad, and that's the most important thing to me," he said in 2020. "I'm also having a really exciting time professionally [with] a run of movies that are really making me love acting again."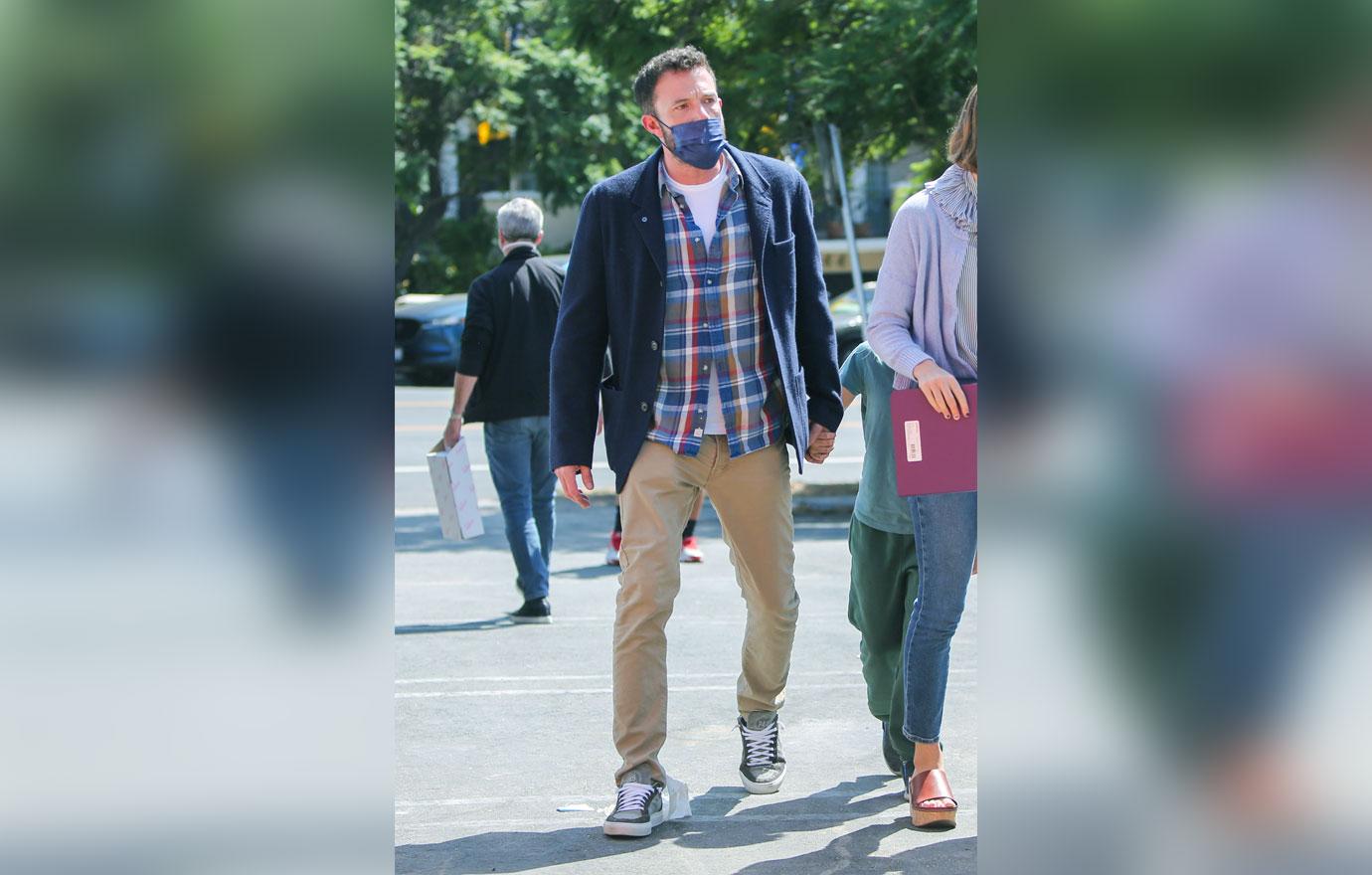 "It's trial and error," he said of being a parent. "You have to be able to forgive yourself as parents and say I'm not always going to do this perfectly. I'm going to do my best. I'm going to try my hardest. Sometimes I'm going to say and do the wrong thing but, like I said, kids are okay with that. If you're honest and love them."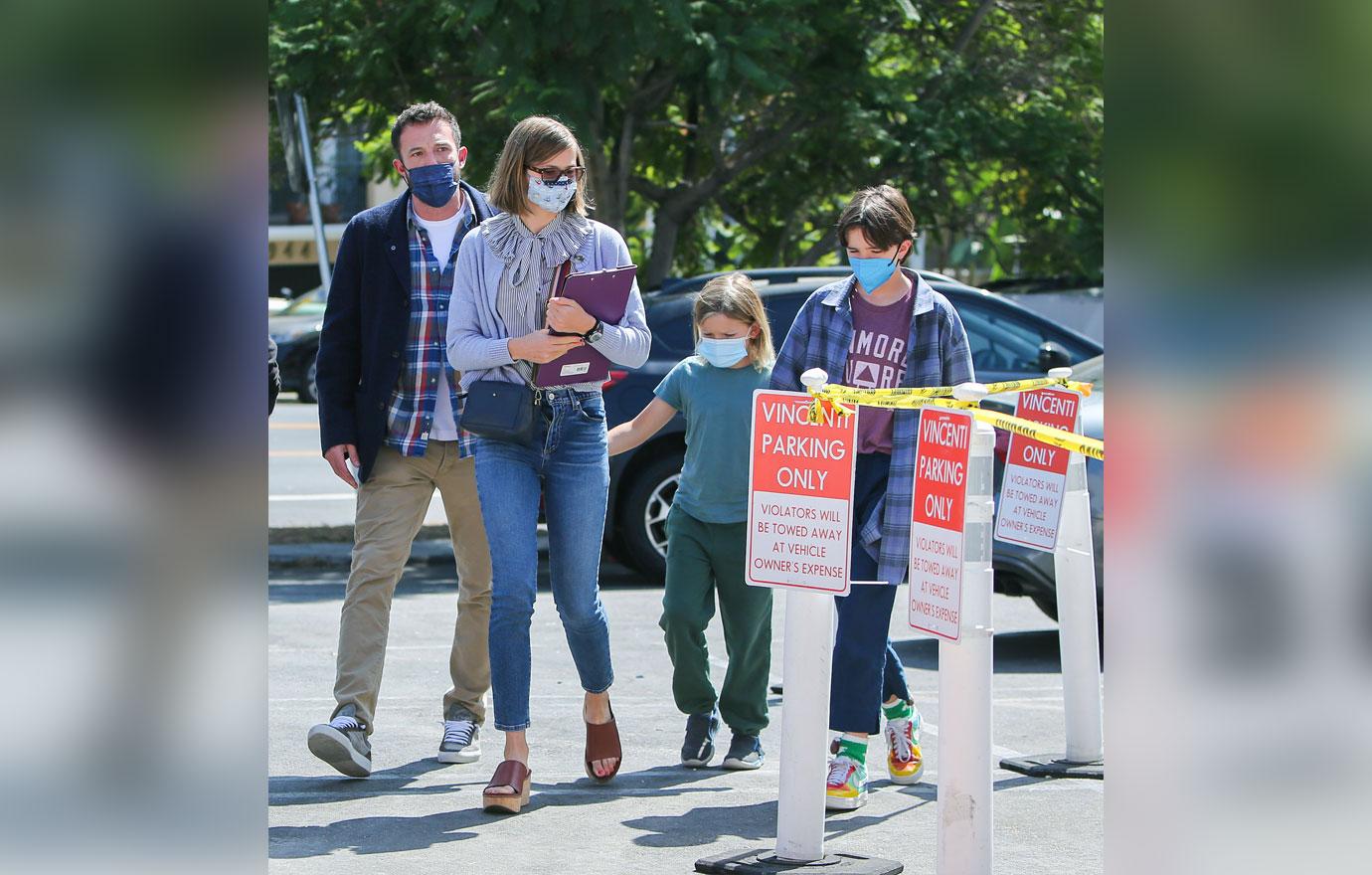 Looks like Affleck is cherishing this time with his family!