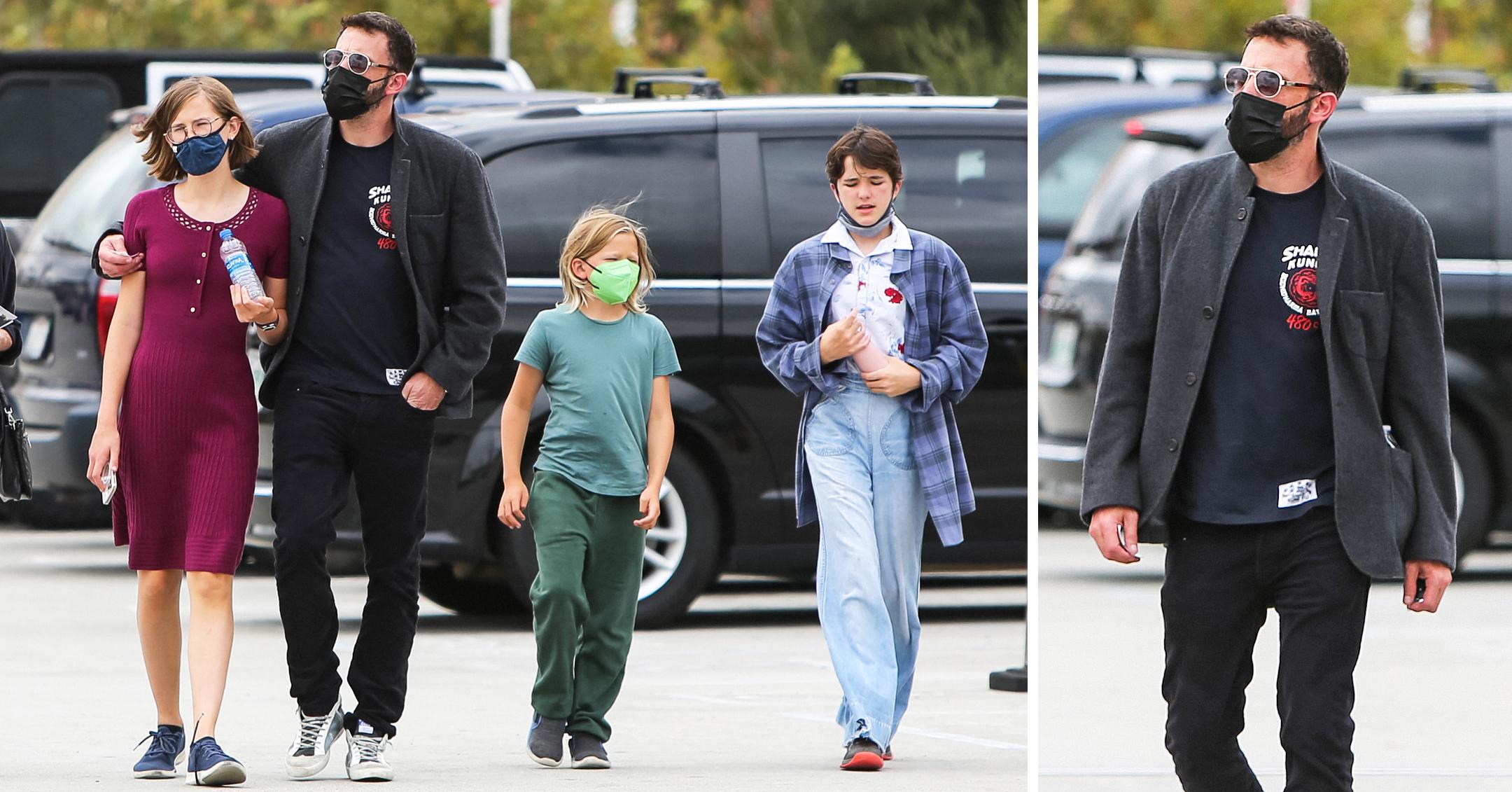 Violet Affleck Is Almost As Tall As Dad Ben Affleck! See Photos Of The Actor Hanging Out With His 3 Kids In California
Violet Affleck is only a teen, but she's already almost as tall as her dad, Ben Affleck! The Hollywood star was spotted hanging out with his three kids — Violet, Seraphina and Samuel — in Los Angeles, Calif., on August 18.
Article continues below advertisement
Affleck was also joined by his mother, Chris, as they all visited the California Science Center.
Scroll through the gallery below to see the pics!
Article continues below advertisement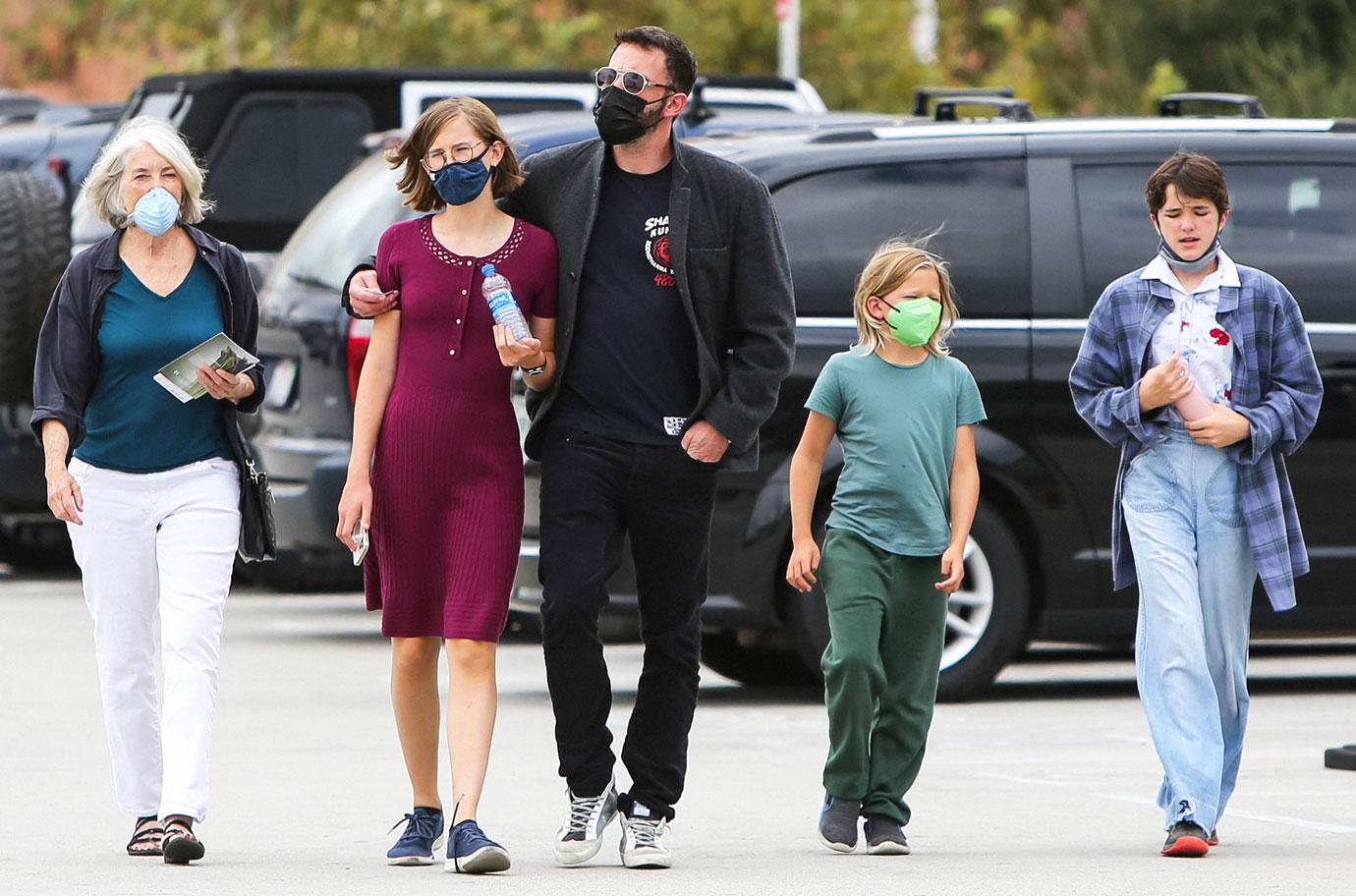 Chris wore a blue T-shirt with white pants, while Violet sported a maroon dress and blue sneakers.
Samuel rocked a green T-shirt and pants, while Seraphina donned a plaid shirt and jeans.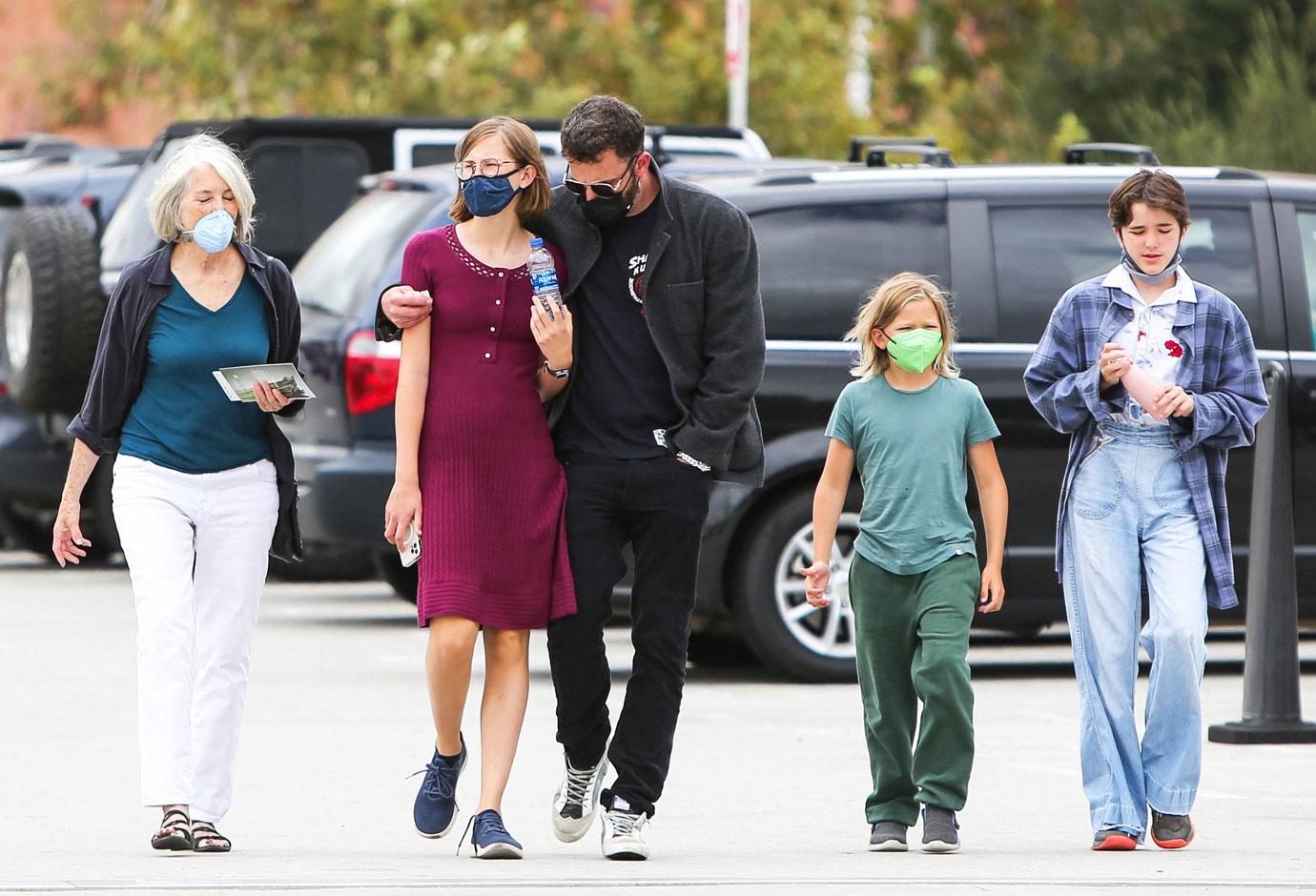 Affleck has been busy with his new girlfriend, Jennifer Lopez, but he still makes sure to spend time with his kiddos!
The Good Will Hunting alum recently celebrated his 49th birthday, and he enjoyed a low-key night with the singer.
"Jennifer had a cake for him. Ben is not one for big celebrations, so he thought it was perfect," a source told PEOPLE. "It was exactly what he wanted."
Article continues below advertisement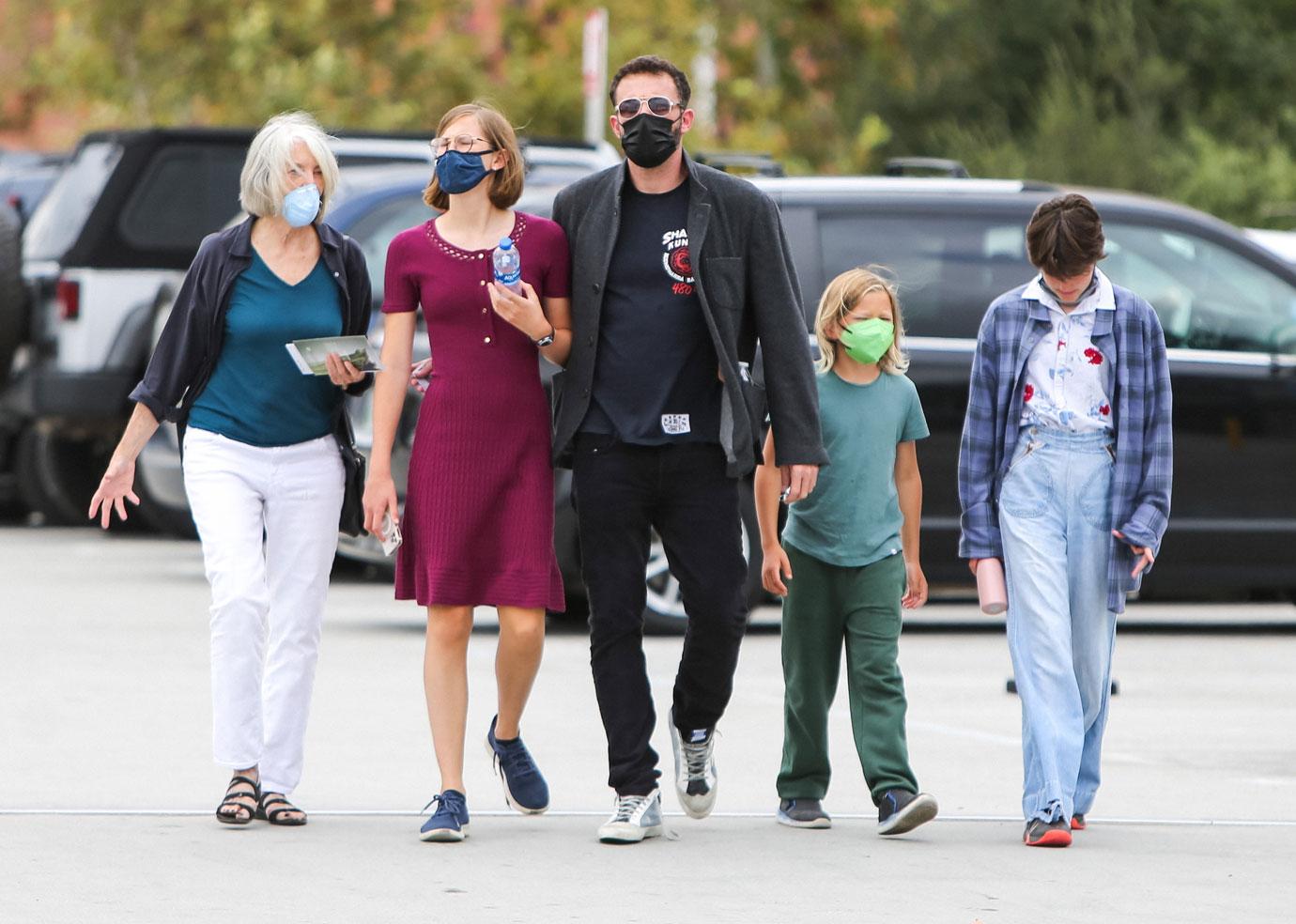 Lopez also apparently picked up Affleck's girls a nice present when she attended an event.
"When she stopped by the Made by Mary jewelry station, she and Emme picked out several 'birth flower necklaces,' including two for Ben's daughters," an onlooker said about the Jennifer Klein Day of Indulgence event.
"They are slowly getting to know Ben," the source said of the children. "Everything seems to be running smoothly. It's very obvious that Jennifer is serious about Ben. She hasn't looked this happy for a long time."
Article continues below advertisement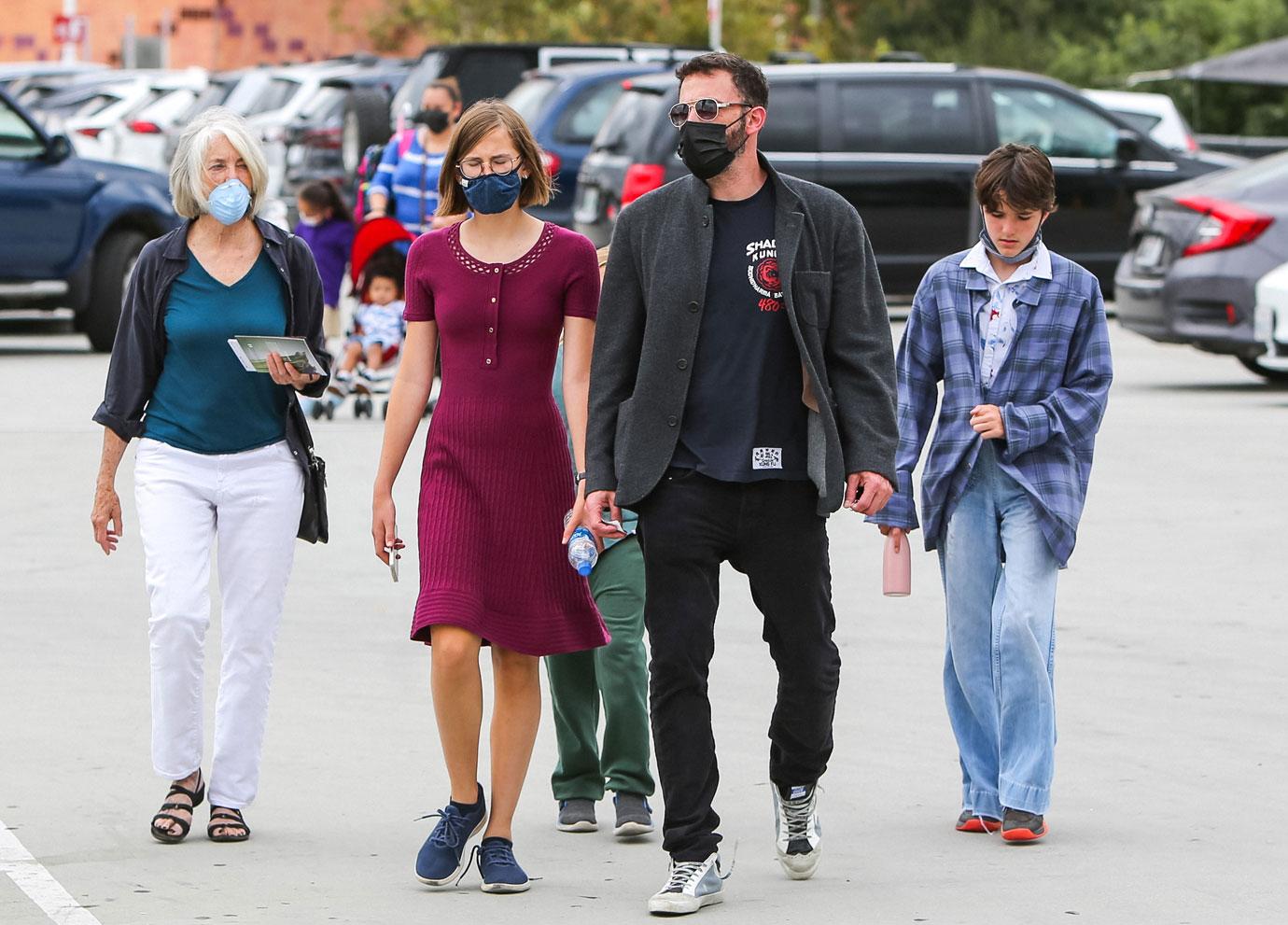 Despite reuniting with the "I'm Glad" songstress, the dad-of-three wants to be the best parent possible.
"My life right now is focused on, for sure, being a dad, and that's the most important thing to me," he said in 2020. "I'm also having a really exciting time professionally [with] a run of movies that are really making me love acting again."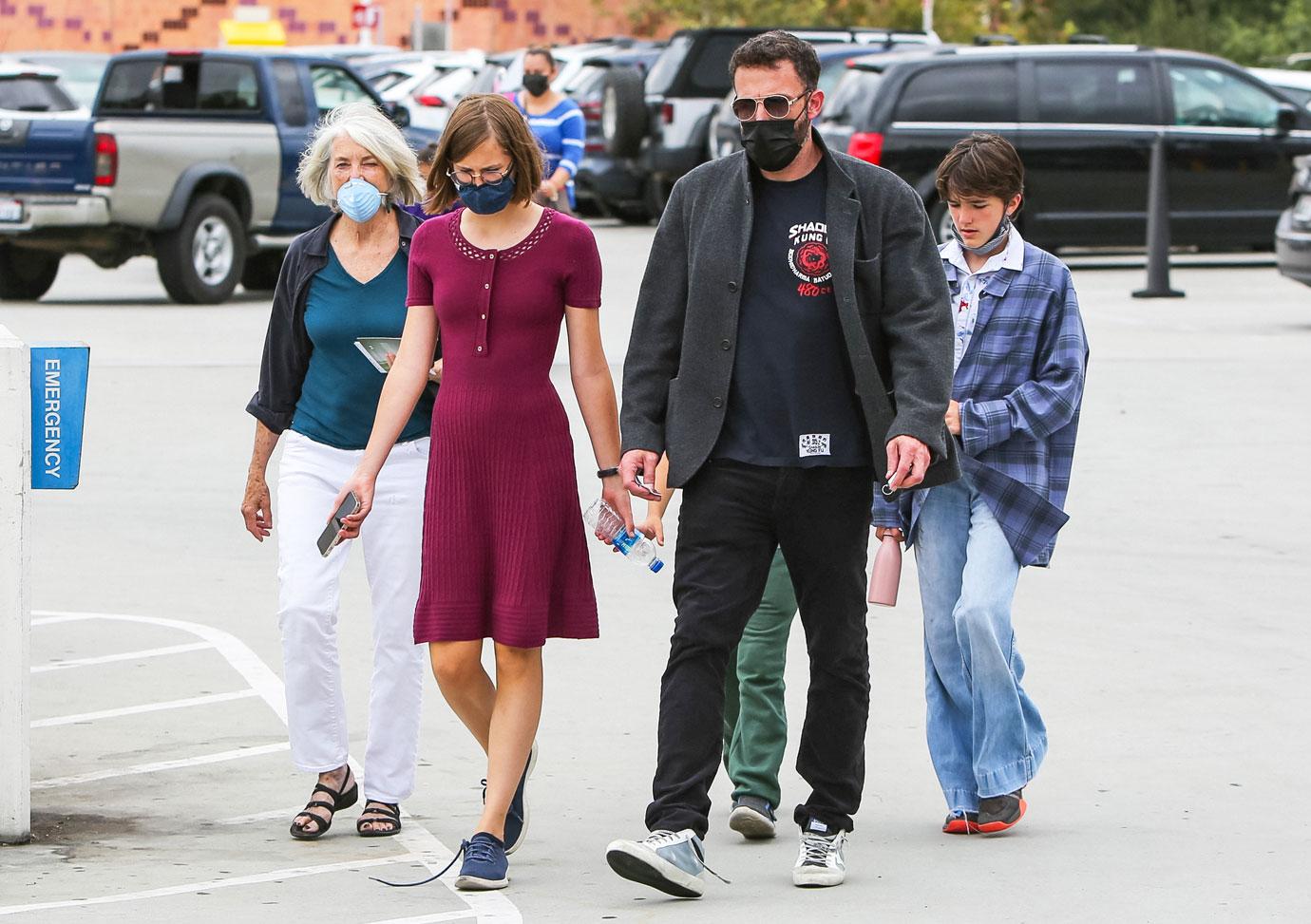 "It's trial and error," he said of being a parent. "You have to be able to forgive yourself as parents and say I'm not always going to do this perfectly. I'm going to do my best. I'm going to try my hardest. Sometimes I'm going to say and do the wrong thing but, like I said, kids are okay with that. If you're honest and love them."